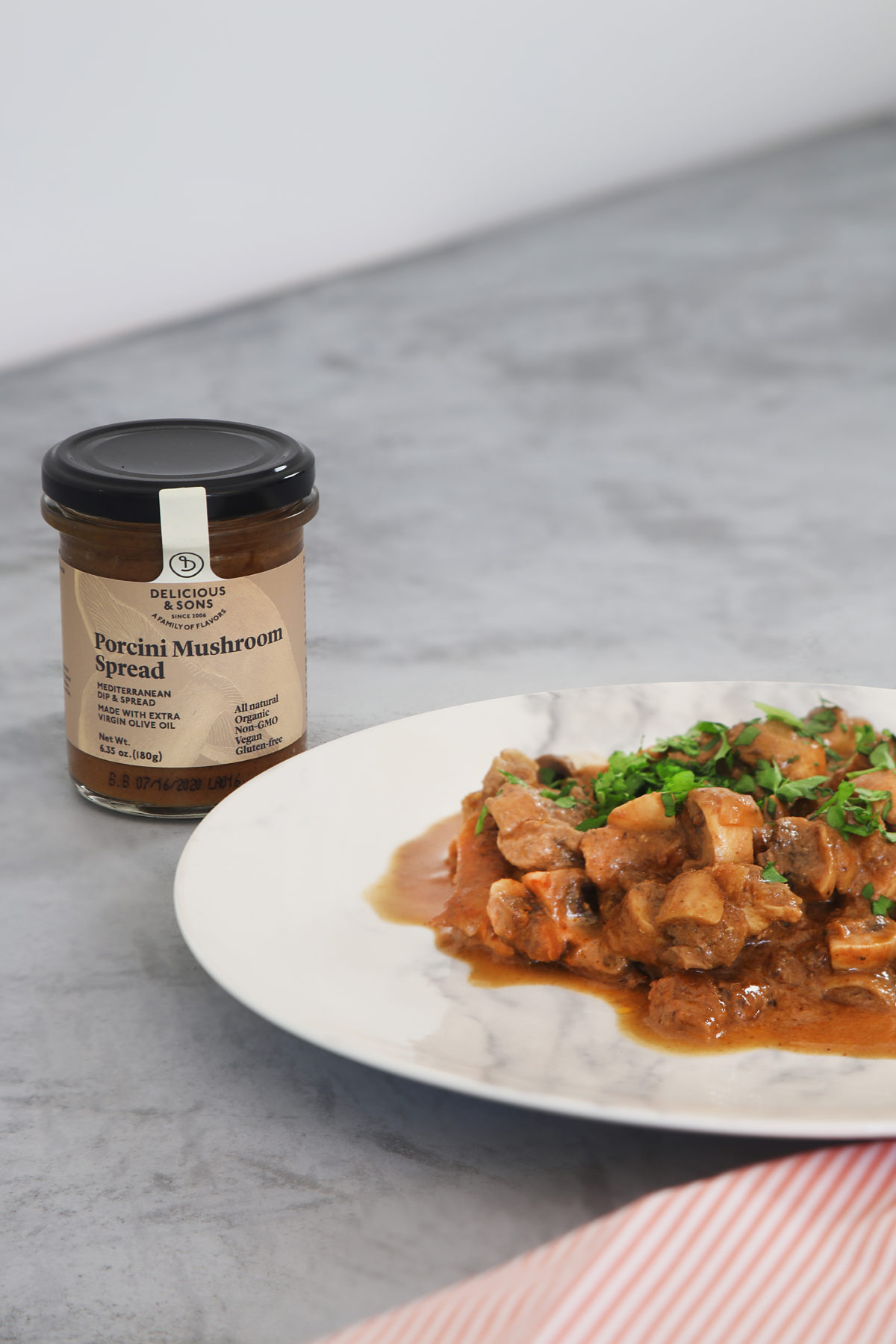 Ingredients: 
3 chicken breasts/plant-based chicken
10 oz. mushrooms (shiitake, porcini, portobello, etc.)
1 onion
1/2 cup white wine
1 cup chicken/vegetable stock
Corn starch
Cream (dairy or vegan)
Fresh parsley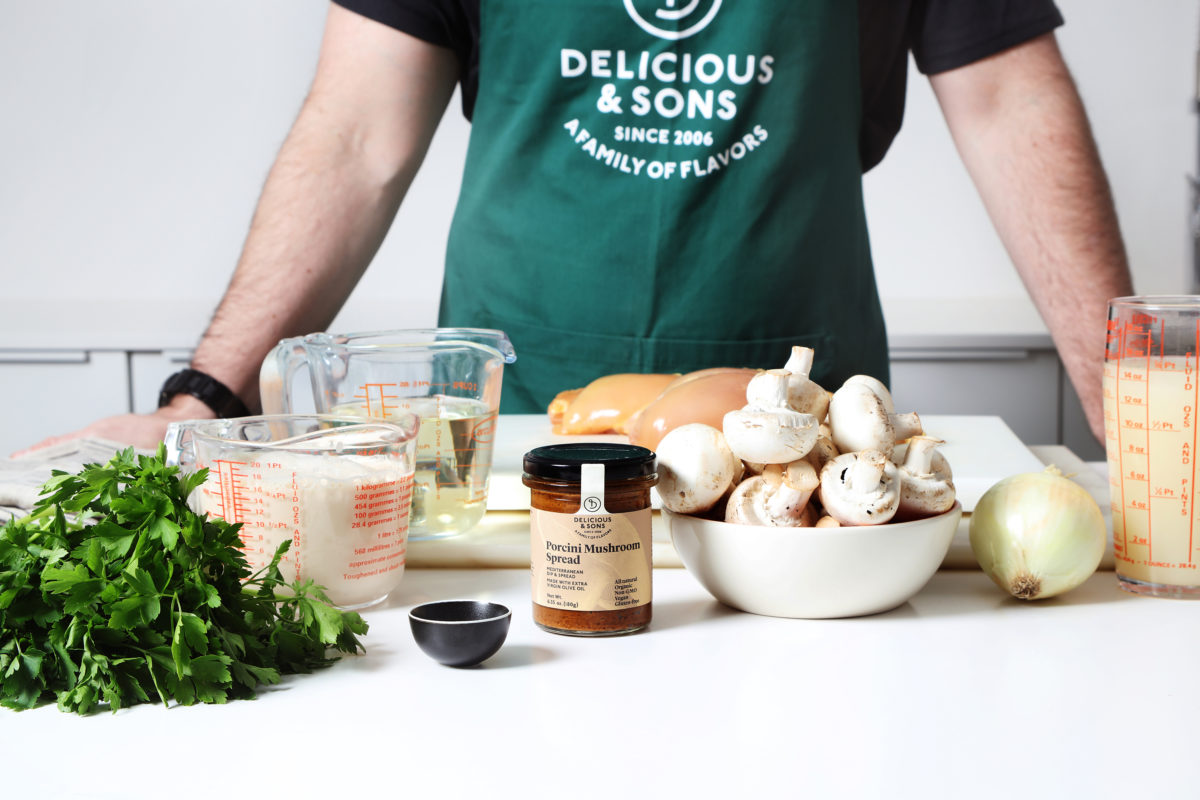 Preparation:
1. Chop the chicken breast into medium sized pieces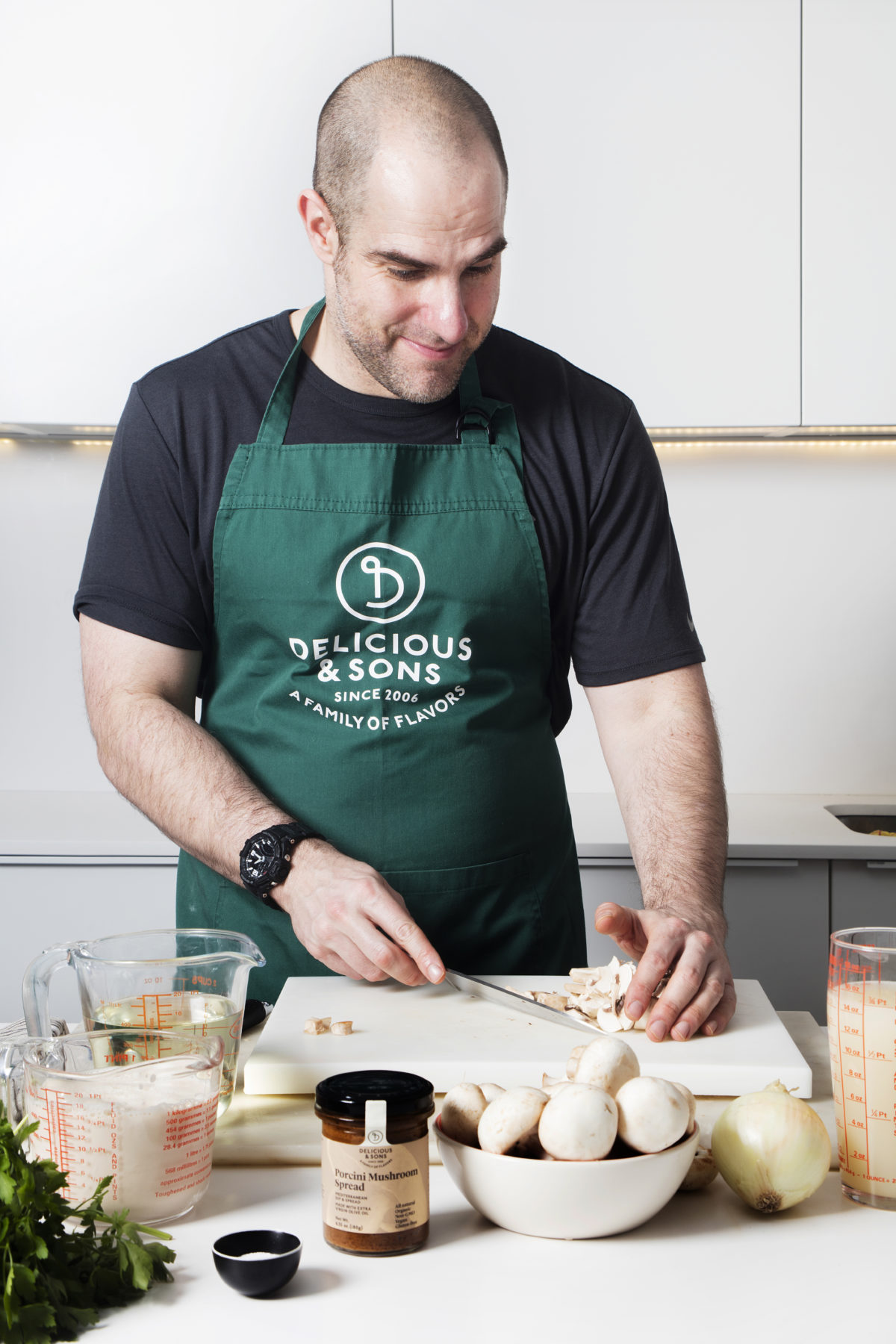 2. Dust the chicken/plant-based chicken pieces with corn starch (gluten-free)
3. Sauté the chicken/plant-based chicken in a pan with olive oil until browned and remove from pan and set aside.
4. In the same pan, sauté the chopped onion until just cooked through and transparent.
5. Add the chopped mushrooms and mix with the onion and continue cooking several minutes.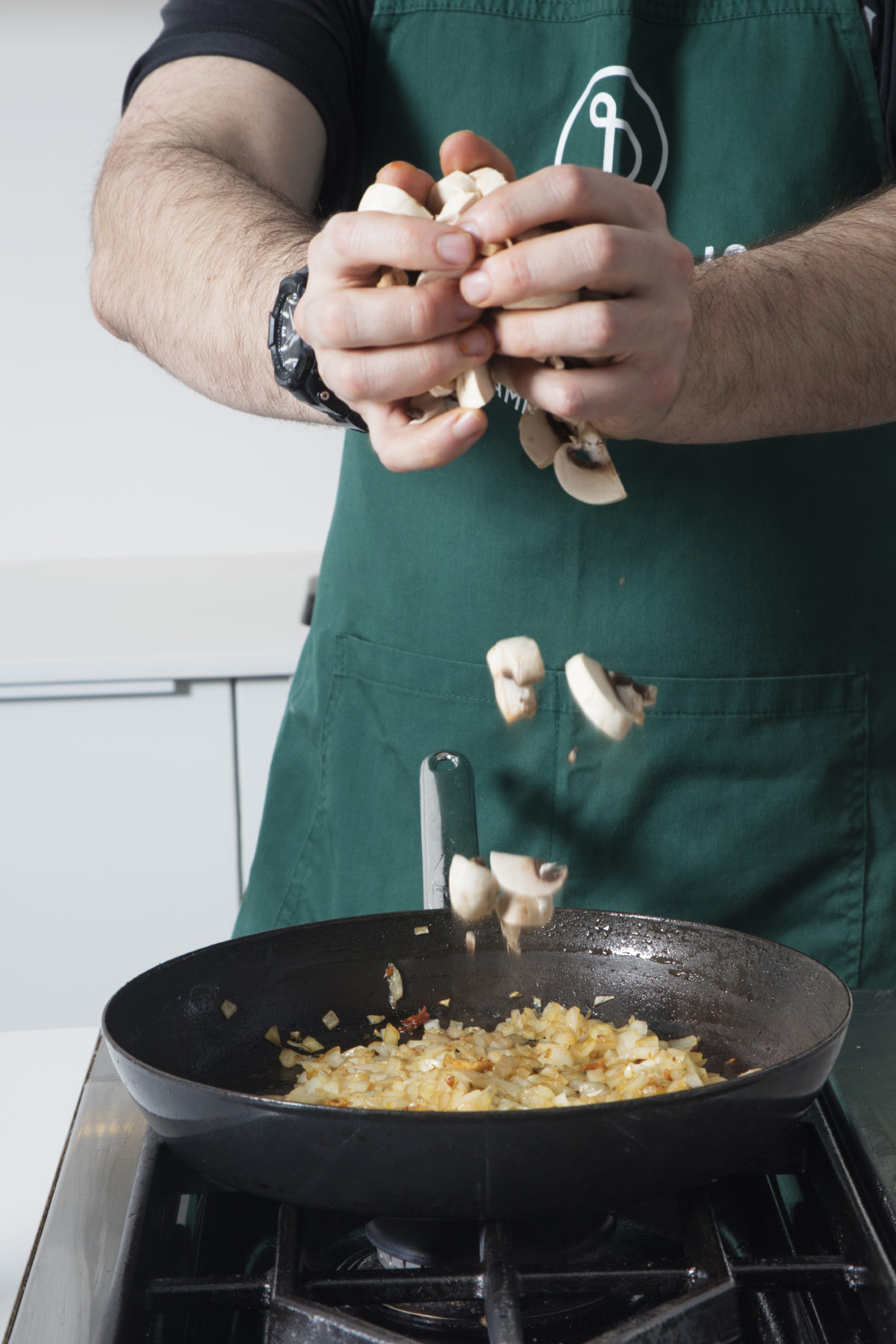 6. Add the white wine and let evaporate.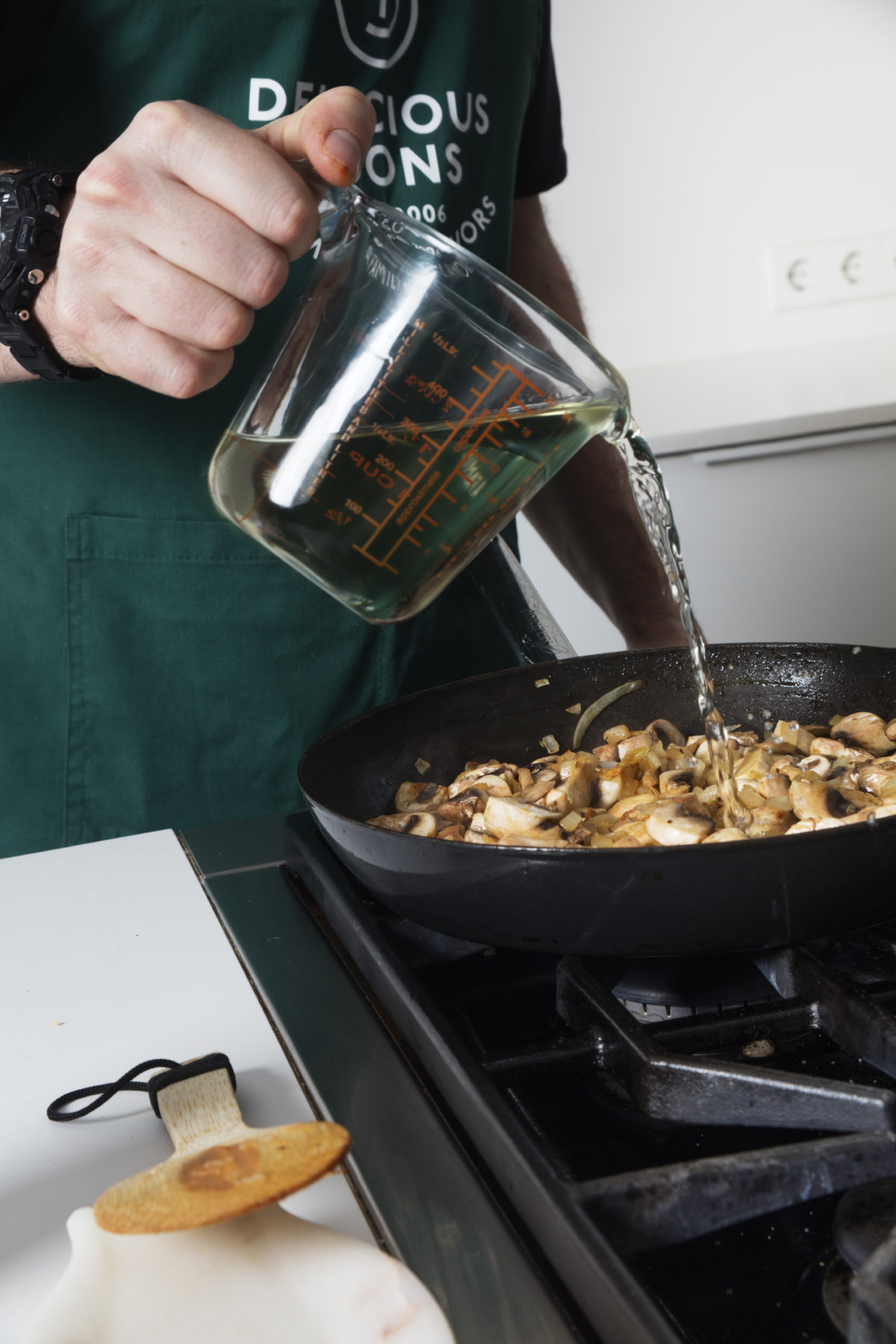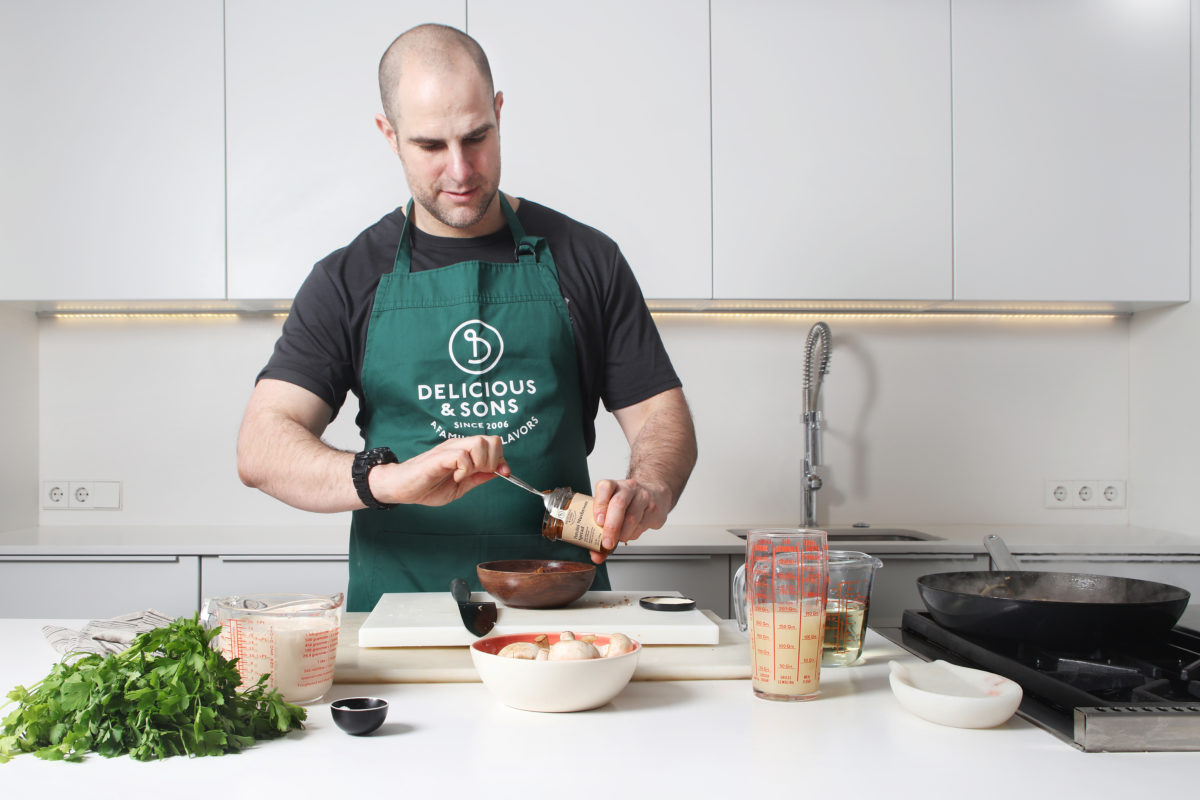 8. Add the cooked chicken/plant-based chicken pieces to the pan and mix well with the vegetables.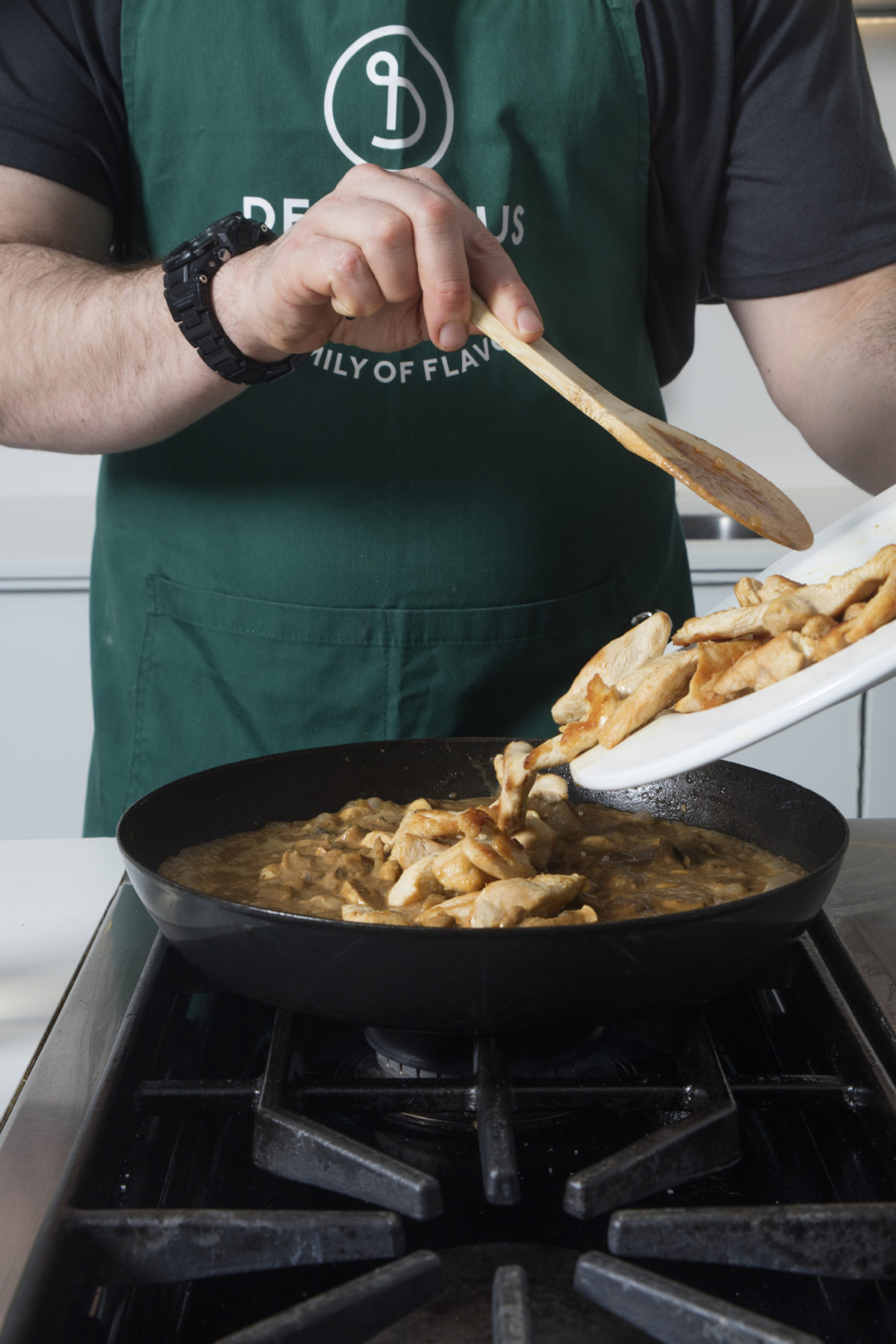 9. Add the stock mixture to the pan and let simmer uncovered on low heat for 20 minutes.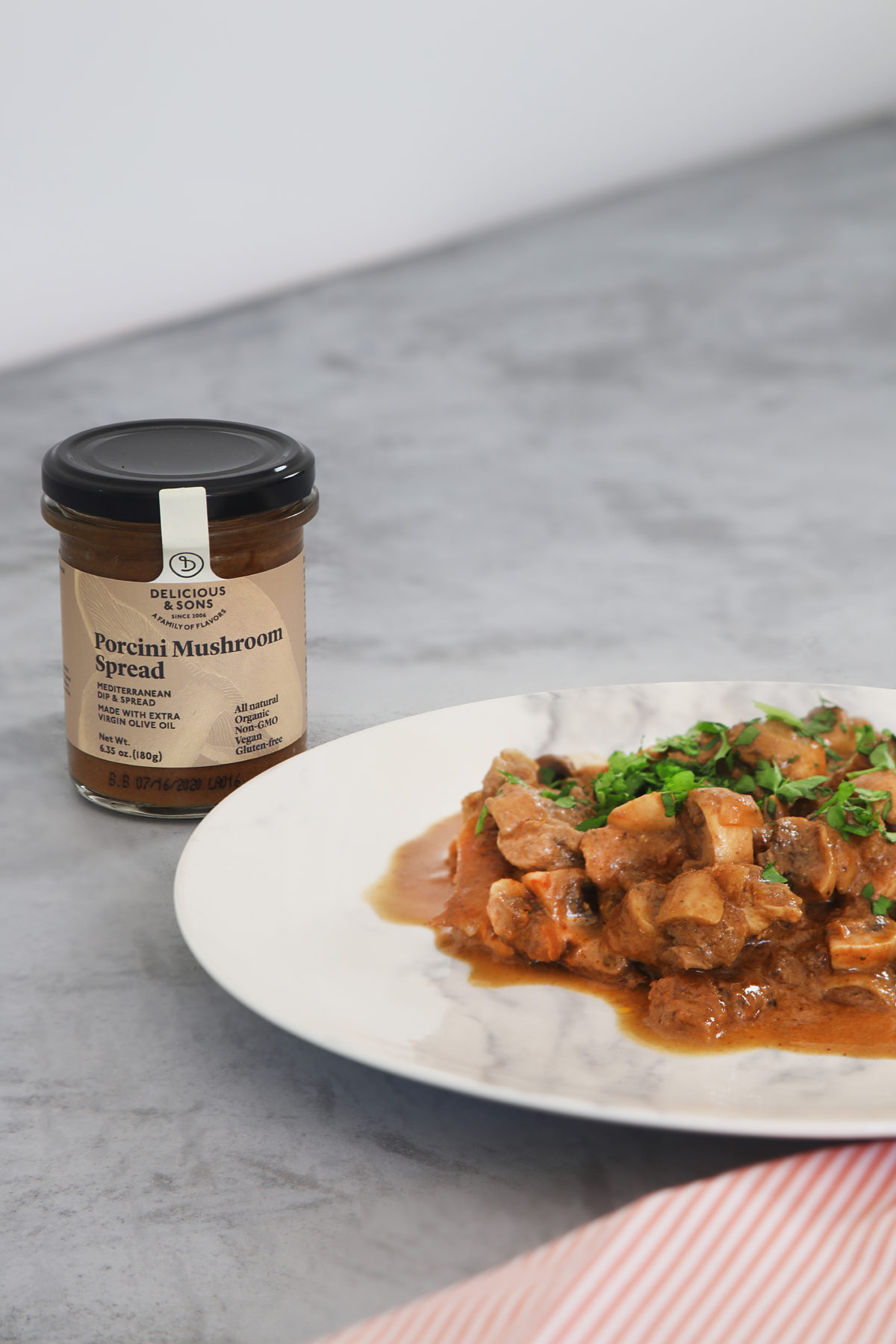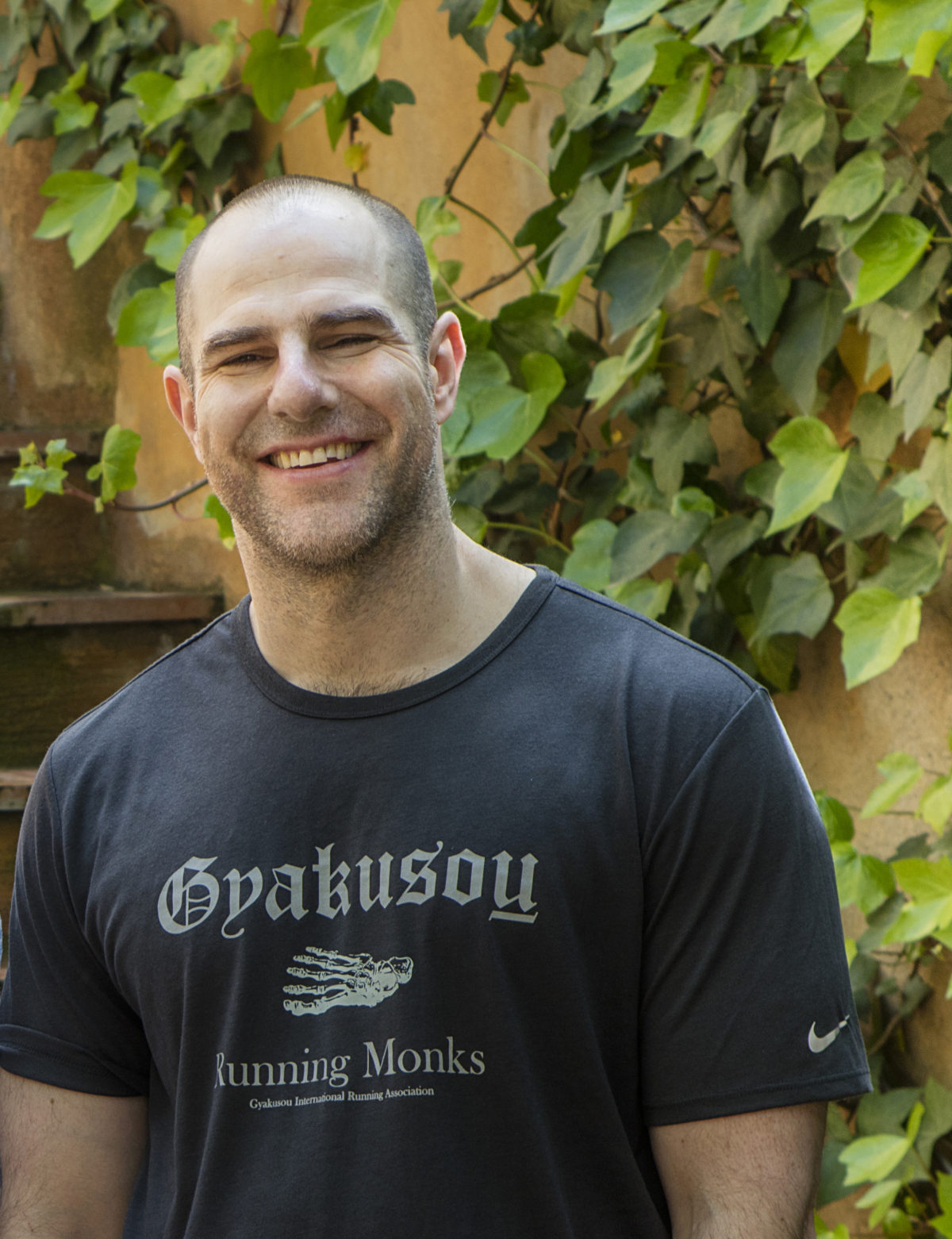 Alberto Rey, journalist, cultural critic, and writer, is educated, extremely well-traveled, refined, and tenacious. Alberto maintains a blog "Asesino en Serie" for El Mundo, where he picks apart series and movies from all around the world. He also collaborates with GQ, Esquire, la Cadena SER, RTVE, Movistar+, Onda Cero, and Canal Plus, as well as with institutes such as the Universitat Pompeu i Fabra, or the Universidad Internacional de Catalunya. He is a member of the jury of the Vitoria Television Festival.
References:
There are many ways to follow Alberto, here are a few:
His blog: "Asesino en Serie": http://www.elmundo.es/blogs/elmundo/asesinoenserie/
Twitter: @albertoenserie
Instagram: @albertoenserie
Photography by the impassionate Meritxell Arjalaguer:
www.meritxellarjalaguer.com
instagram: @meritxellarjalaguer
This site is registered on
wpml.org
as a development site.