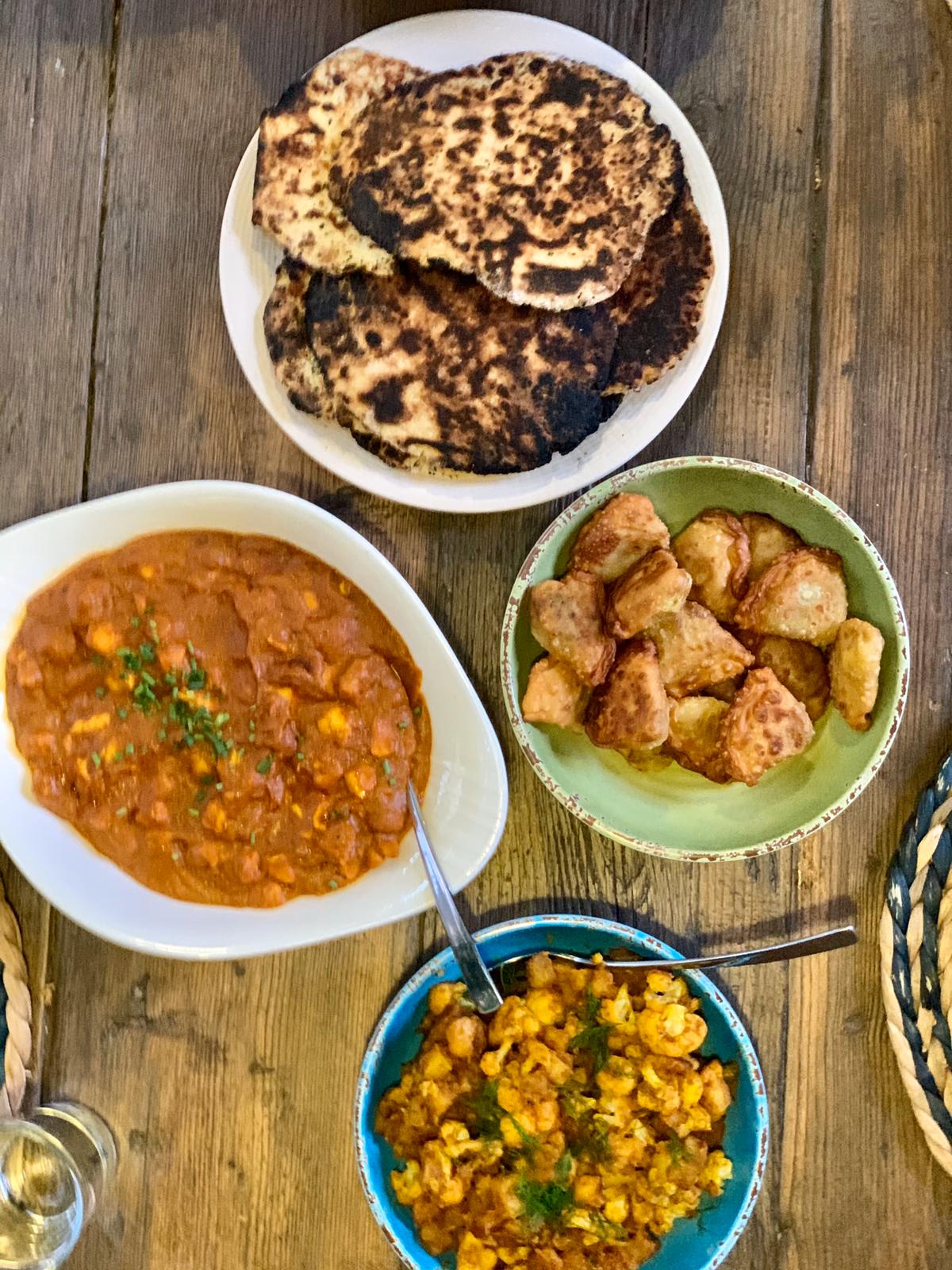 Ingredients:
1 lb. boneless chicken breast/plant-based chicken cut into chunks
1/2 onion grated
2 garlic cloves grated
1 tbsp fresh ginger grated
1 tbsp garam masala or curry powder
1 tsp chili powder (optional if you prefer spicy)
1 tbsp ground turmeric
15 oz Organic Puttanesca Sauce 
1 cup chicken or vegetable stock
1 unsweetened Greek-style yogurt (dairy o non-dairy)
2 tablespoons chopped fresh cilantro leaves
Salt and pepper
Olive oil for cooking
Preparation:
Season chicken/plant-based chicken with salt and pepper.
Sauté chicken/plant-based chicken in olive oil in a large pan over medium heat until cooked through and golden.
Add the onion, garlic, and ginger, and mix, careful not to let it burn, 2 minutes.
Add in the spices and mix well, about 2 minutes.
Add the tomato sauce and chicken or vegetable stock.
Reduce heat and simmer for about 10 minutes.
Mix in Greek yogurt until blended and cook for another 2 minutes.
Serve hot.
This site is registered on
wpml.org
as a development site.