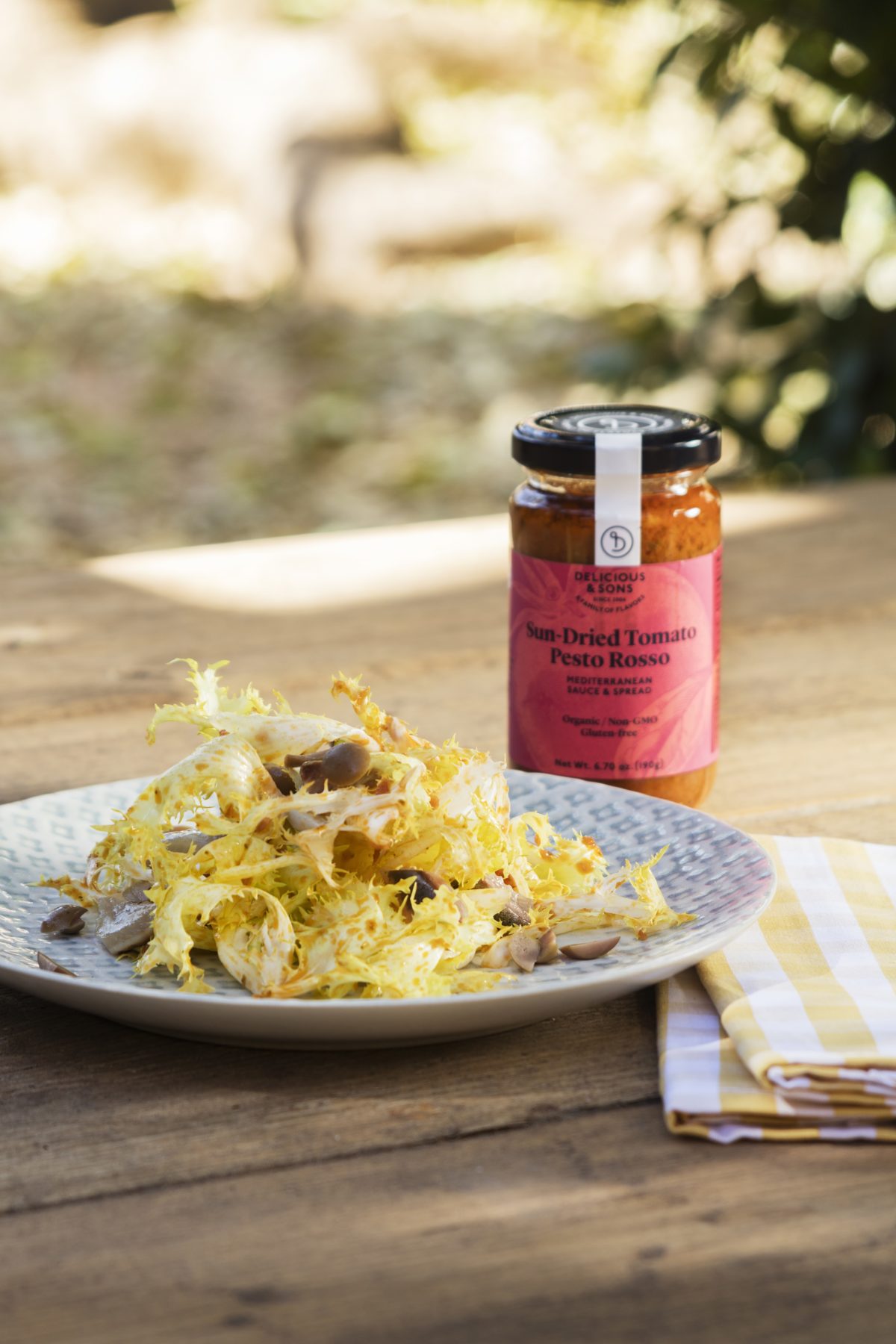 Ingredients:
1 escarole
4 smoked herring filets in olive oil or plant-based protein
3oz. Arbequina olives
Extra Virgin Olive Oil
Sherry Vinegar
Salt
Preparation:
1. Select the lightest colored leaves from the escarole, wash well in cold water, strain, and set aside.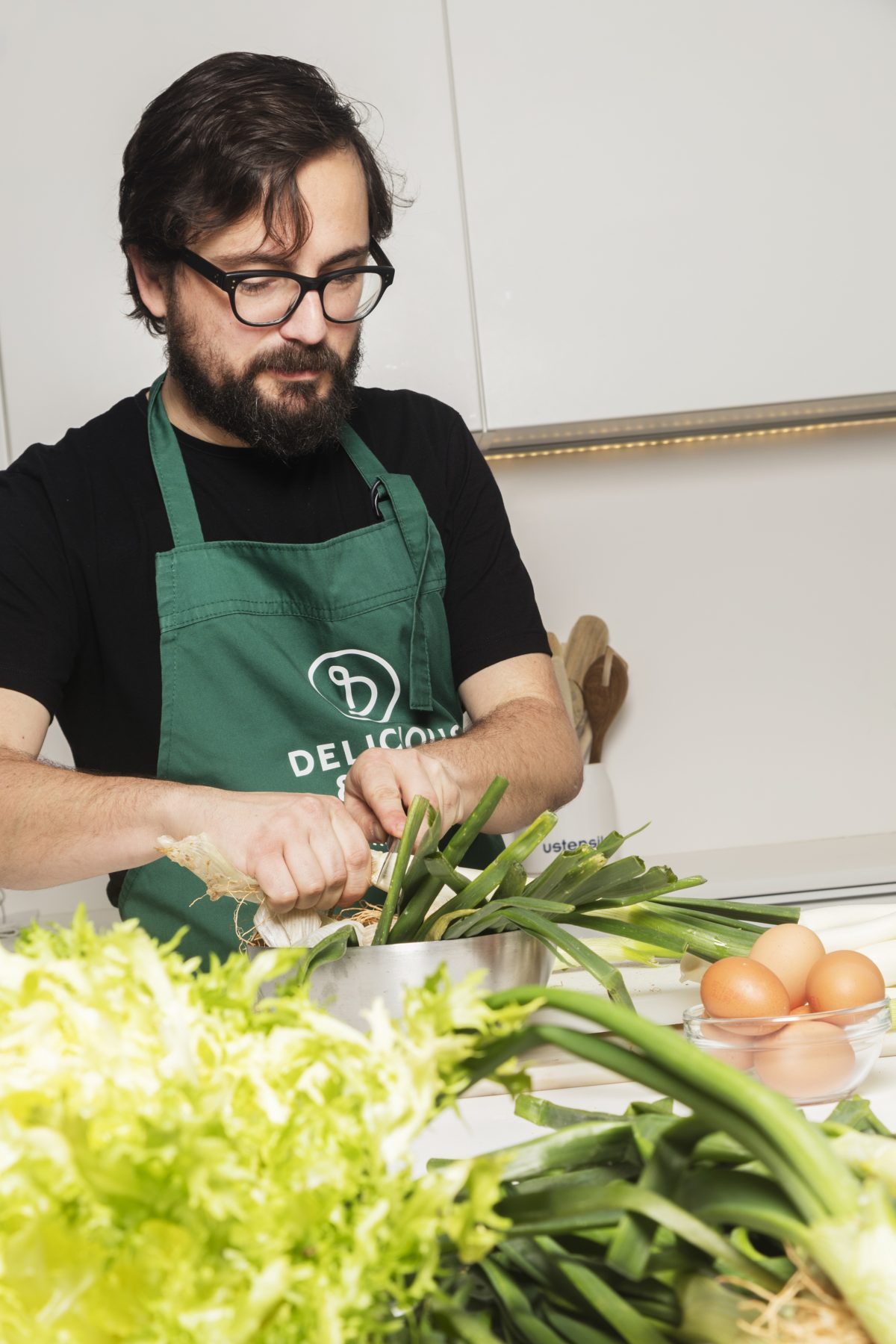 2. Cut the herring filets into pieces and set aside in its oil. If you are using plant-based protein, cut into pieces too.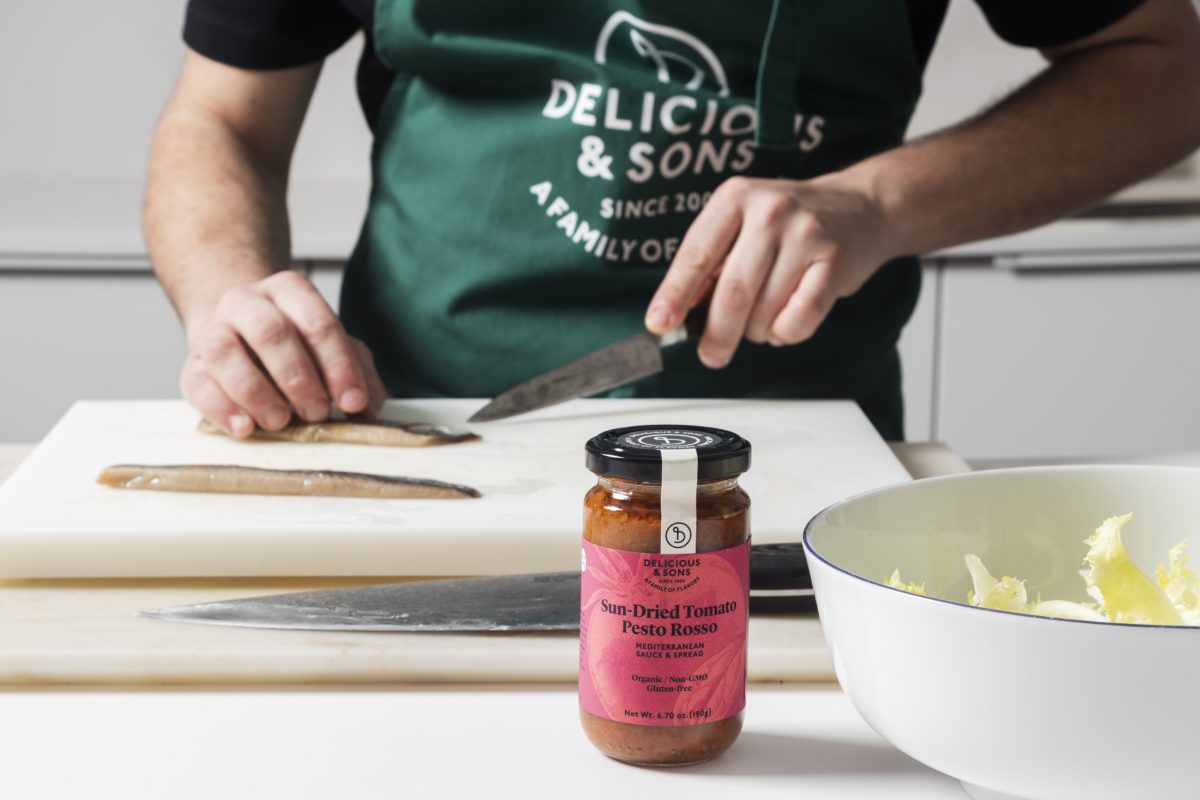 3. Make the dressing by mixing 4 tablespoons of Sun-Dried Tomato Pesto Rosso with 1 tablespoon of extra virgin olive oil and another of sherry vinegar. Mix well.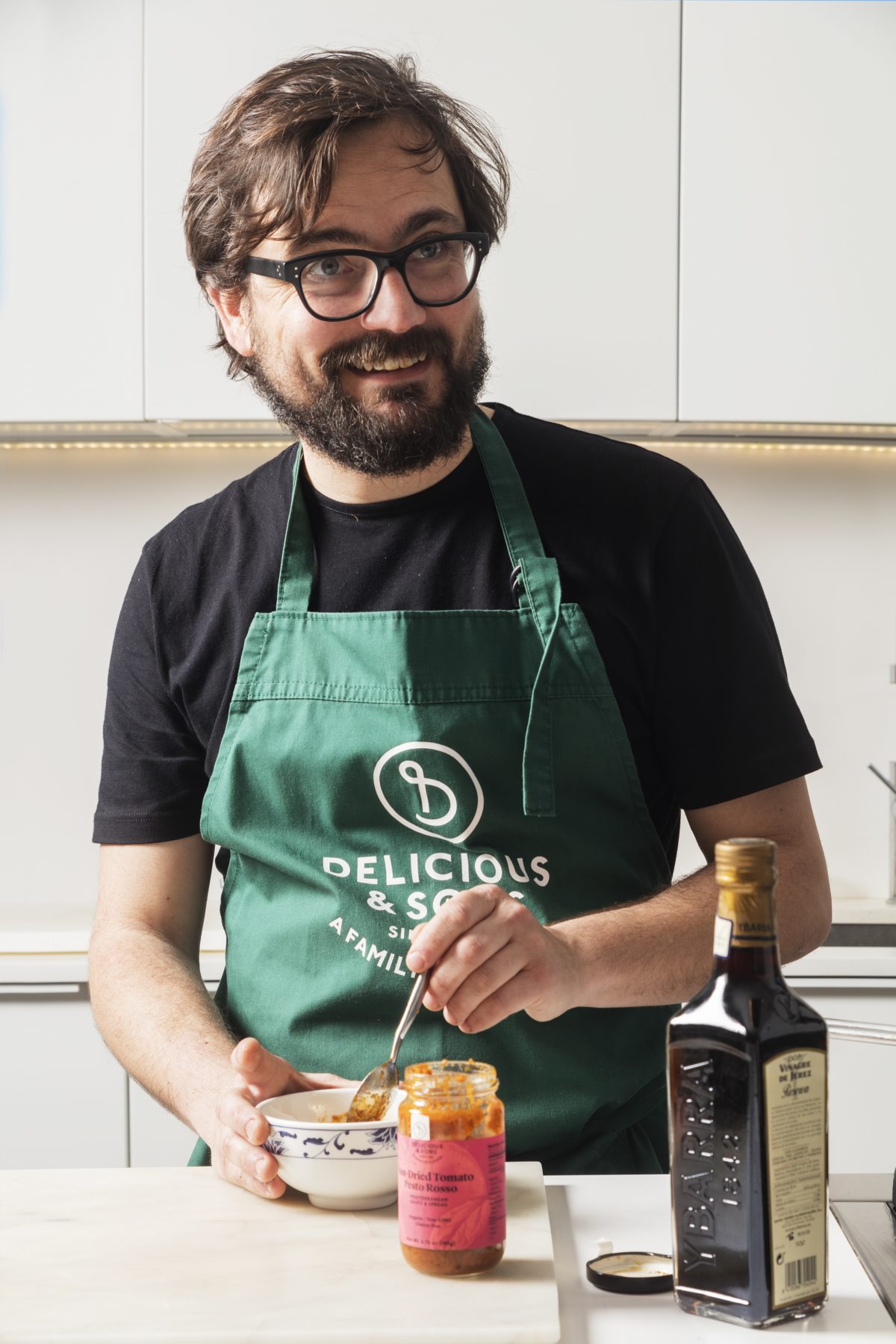 4. Dress the escarole with the Sun-Dried Tomato Pesto Rosso and adjust for oil and salt if necessary.
5. Serve in individual bowls or dishes and decorate with the olives and the smoked herring.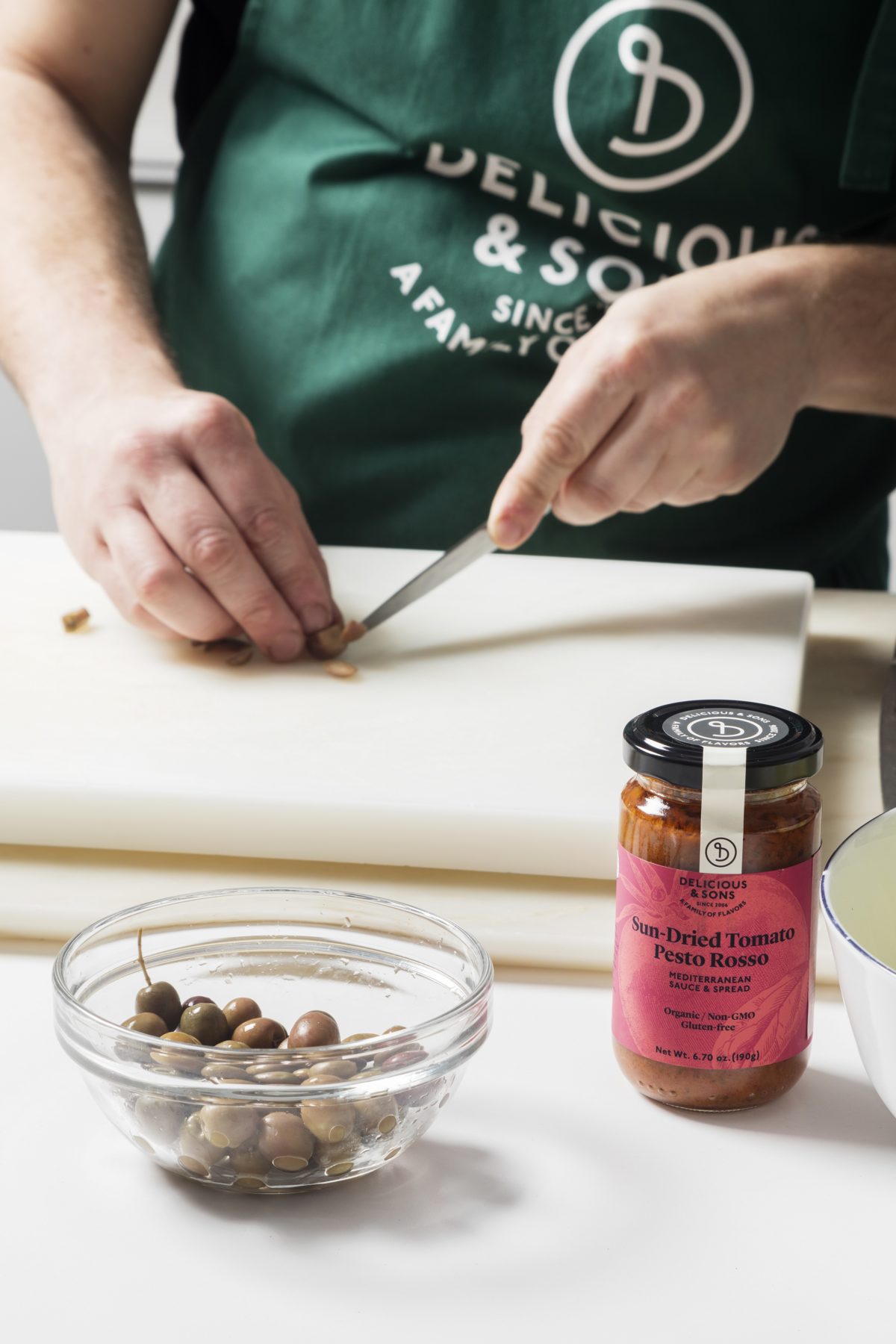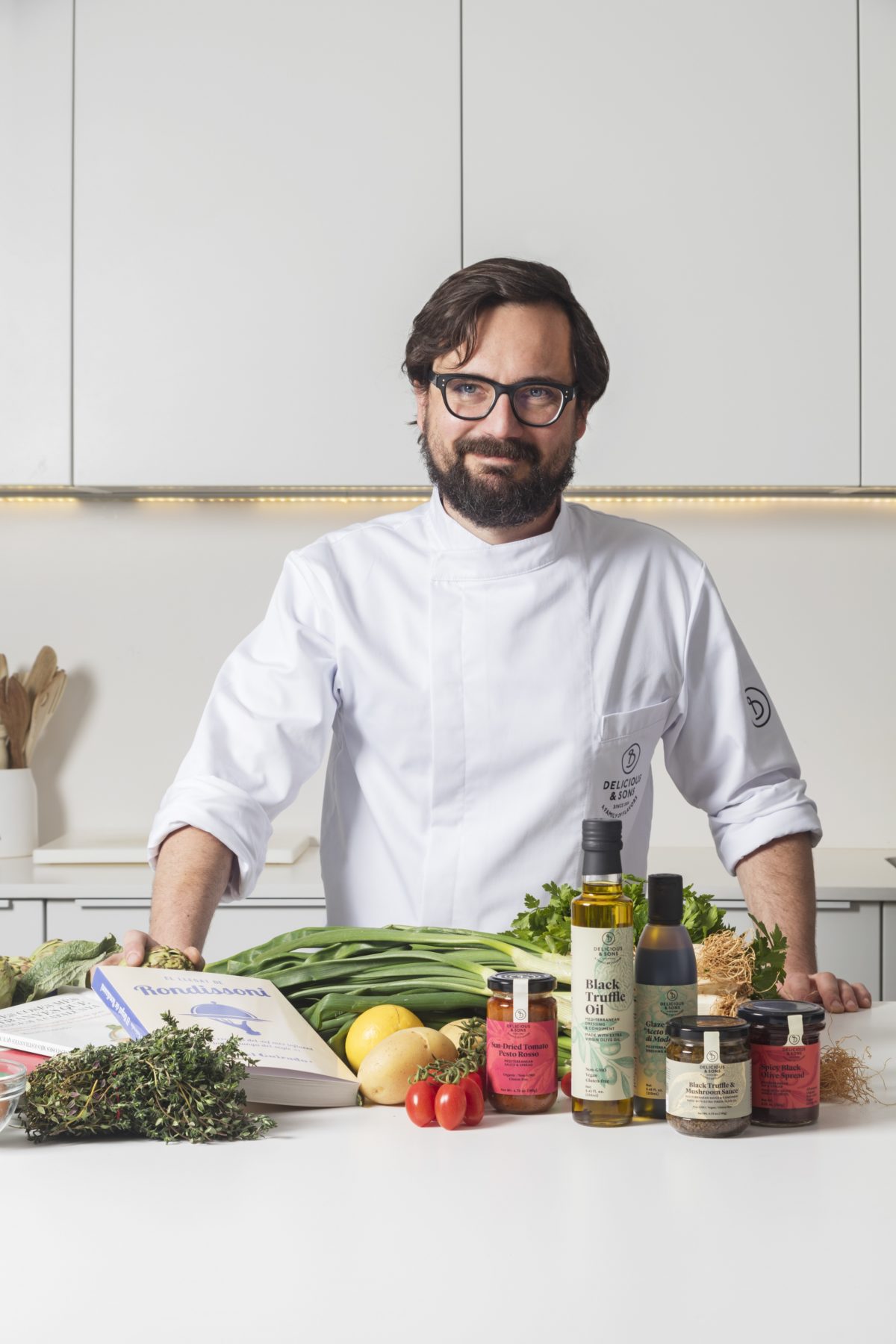 Manel, cooking teacher, sommelier, and author, is a man of many passions, and he does it all with zest, dedication, meaning, and passion. He is currently in a thousand different projects at once, because that's just the way he is: restless and unstoppable. You can find him teaching classes from wine tasting and Asian cuisine to writing articles in the food magazine, Cuina, among other publications. He is also an accomplished author of four cookbooks. His most recent book, "El Llegat de Rondissoni" ("The Legacy of Rondissoni"), passionately documents the life of the great, yet discreet, chef who had an enormous impact on the gastronomical culture of Catalonia.
References:
You can follow Manel on his website or on social media:
Web: www.manelguirado.com
Twiter: @ManelGuirado
Facebook: Manel Guirado
Instagram: @manelguirado
Photography by the impassionate Meritxell Arjalaguer:
www.meritxellarjalaguer.com
instagram: @meritxellarjalaguer
This site is registered on
wpml.org
as a development site.