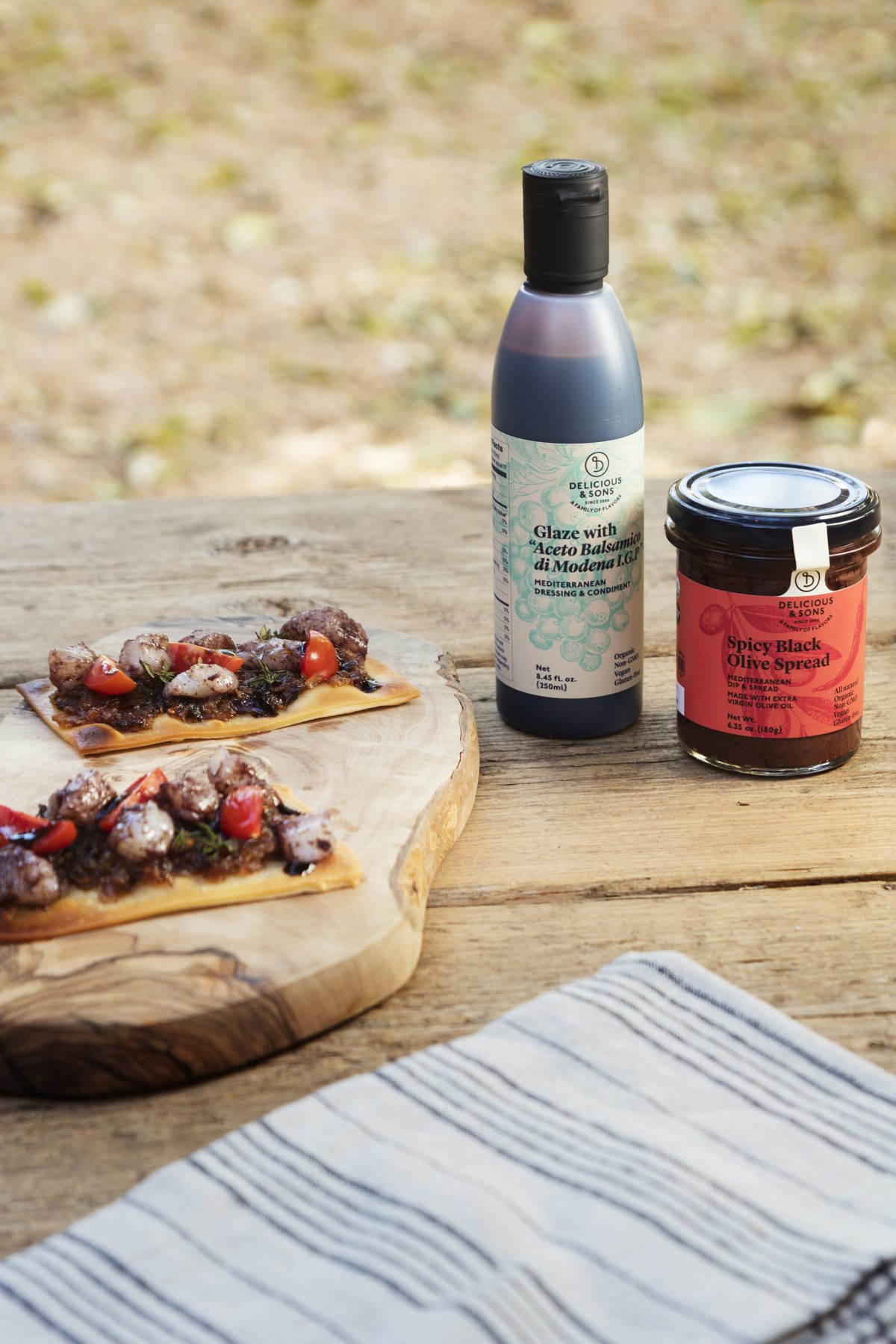 Ingredients:
For the flatbread:
5oz. Flour
½ cup water
¼ cup olive oil
sal
For the Caramelized Onion:
1 onion
1 tblsp Sugar
¼ cup white wine
1 tblsp olive oil
For the topping:
Salted cod or plant-based protein cut into small chunks
2 tblsp Extra virgin Olive Oil
1 tblsp Wine vinegar
Cherry tomatoes
Fresh thyme
Balsamic glaze
Preparation:
For the flatbread:
1. Preheat oven to 355ºF
2. Mix all the ingredients together into a smooth dough.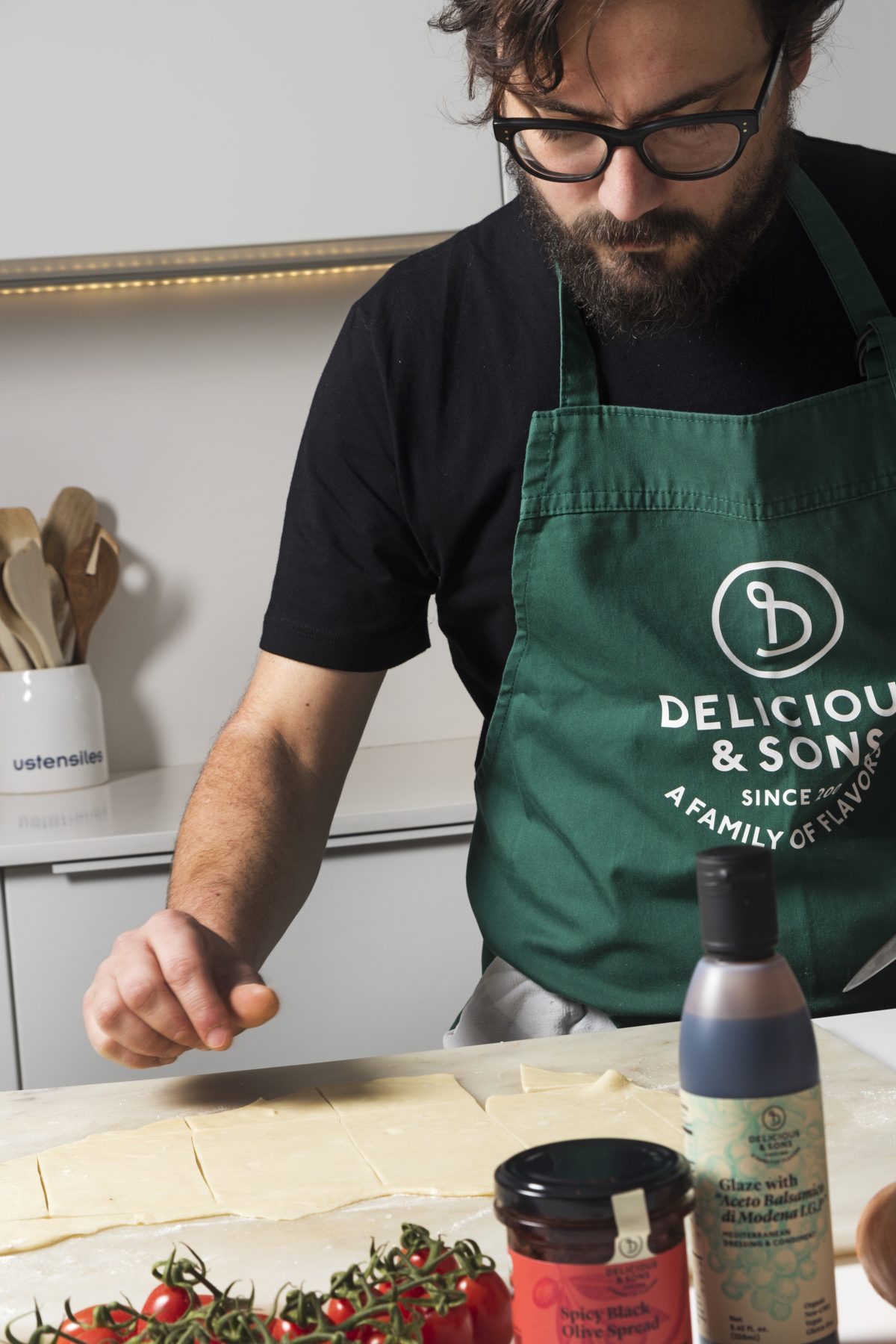 3. Cover and set aside in the refrigerator for 30 minutes
4. Roll it out to desired thickness with a rolling pin, and place on a baking sheet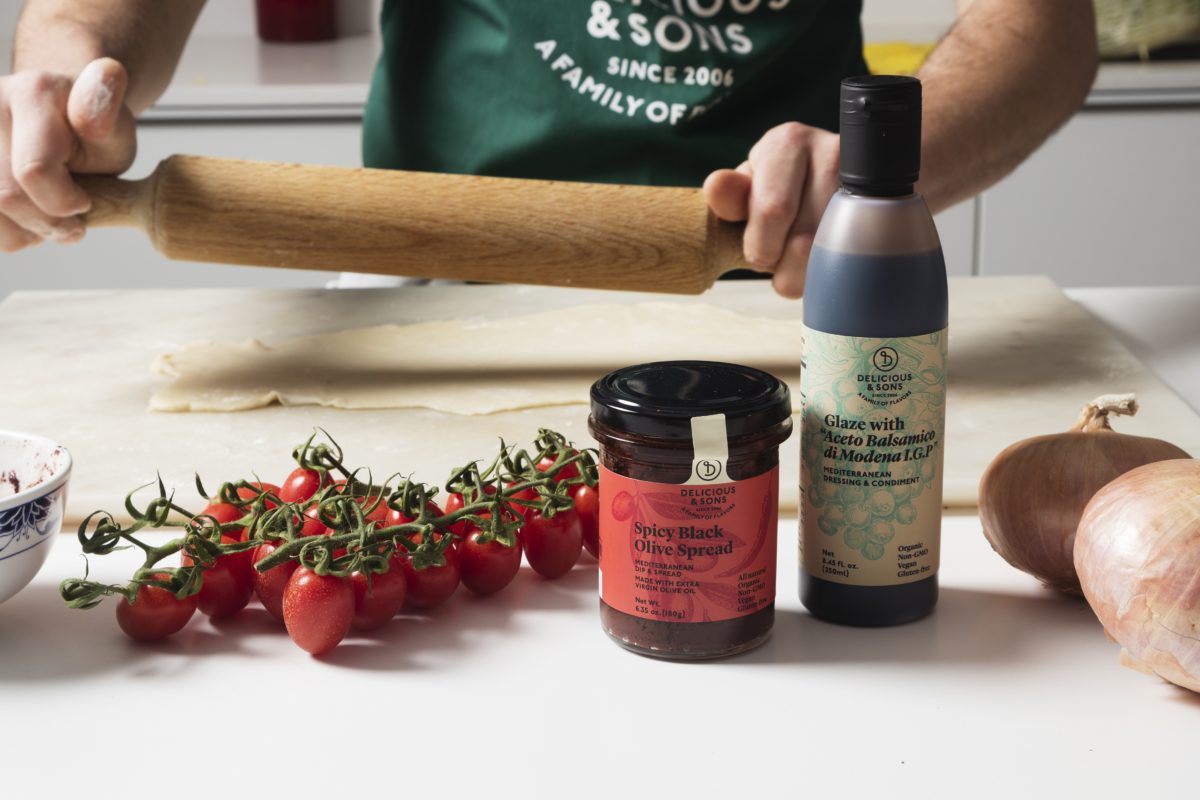 5. Cut into 6 rectangles and poke with a fork.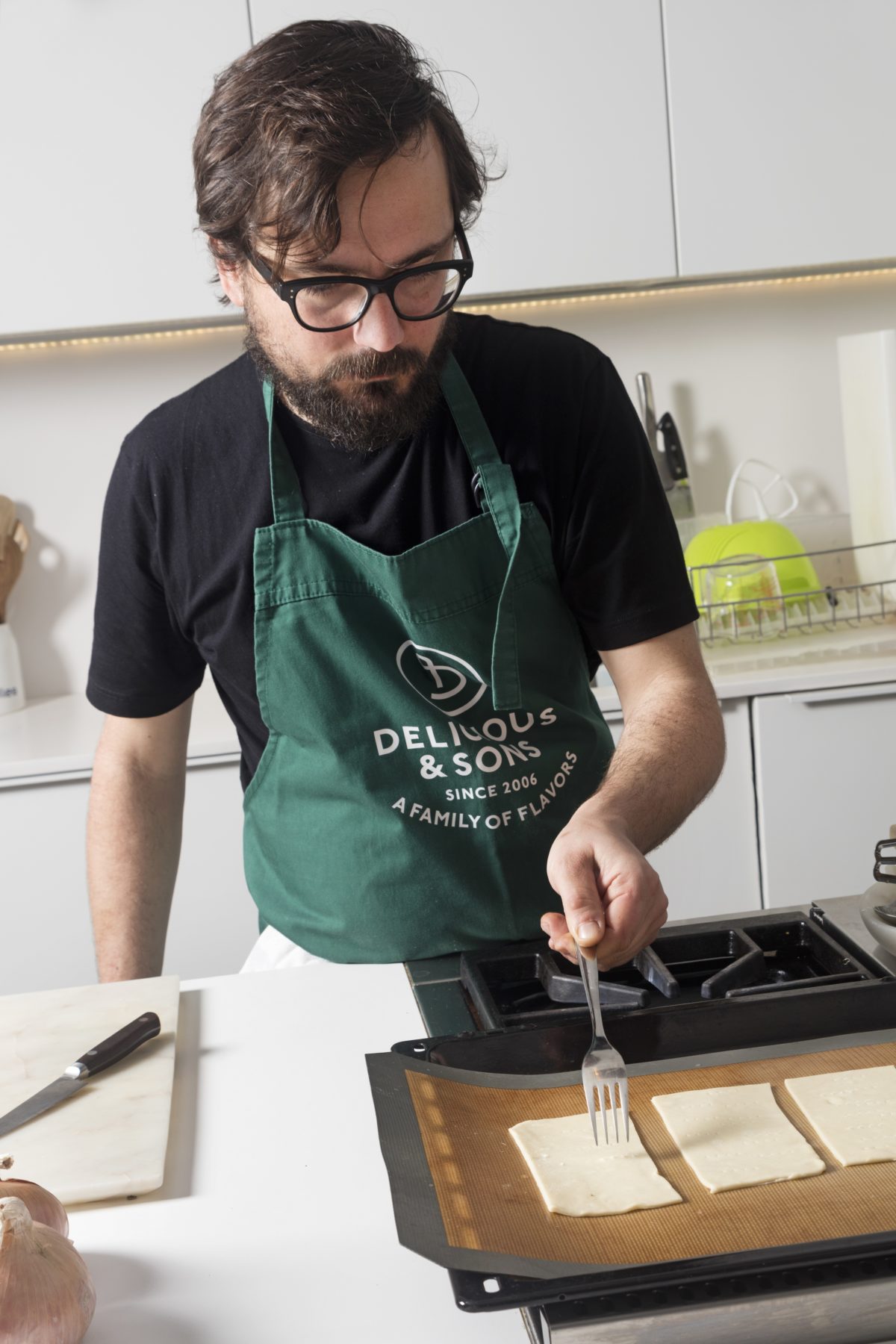 6. Bake in the over 10-15 minutes until lightly toasted. Remove from oven and set aside to cool.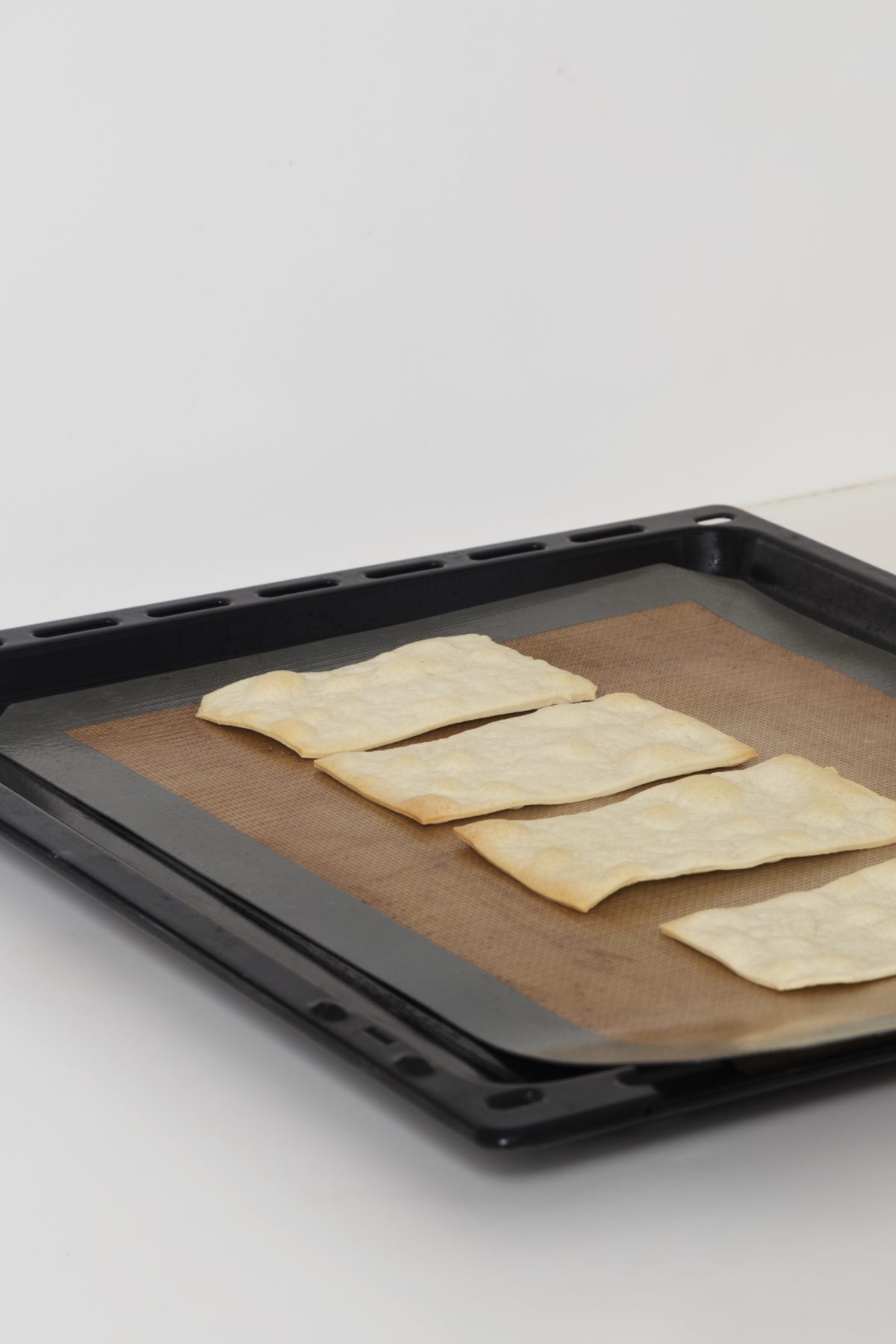 For the caramelized onion:
1. Chop the onion and saute in a pan on high heat with a little olive oil and salt, stirring occasionally, so it begins to brown but not burn.
2. Add the sugar and continue to cook another 5 minutes until it begins to caramelize.
3. Add the wine, reduce and cover.
4. Simmer on low heat for 20-30 minutes until the onion is tender, and all liquid has evaporated.
5. Remove from heat and set aside.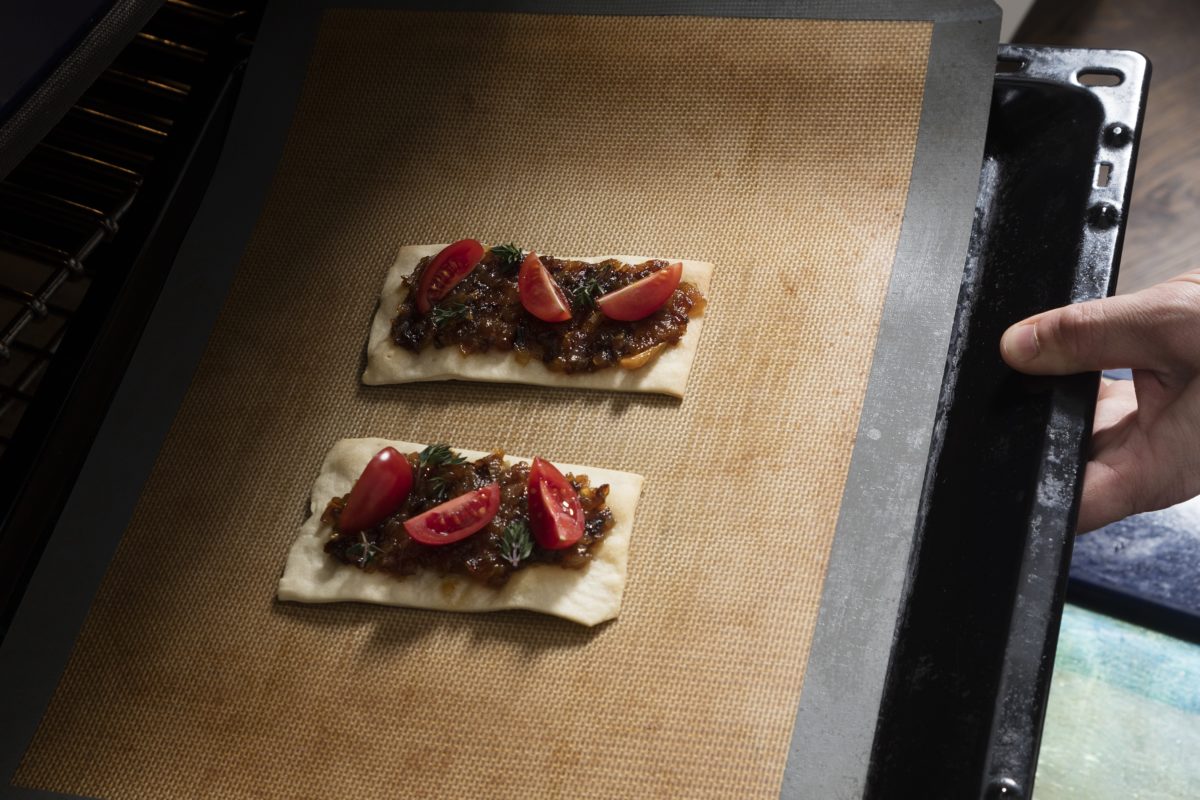 Serving:
1. Cut the cod or plant-based protein into pieces and marinate with the Spicy Black Olive Spread, extra virgin olive oil, and a few drops of vinegar. Set aside at least 10 minutes.
2. Chop the cherry tomatoes in quarters
3. 5 minutes before serving, spread the caramelized onion over each piece of flatbread, and several pieces of cherry tomato.
4. Season with fresh thyme leaves.
5. Place in the oven under the broiler or high heat so the tomatoes start to soften.
6. Remove from oven, place marinated cod or plant-based protein pieces on each flatbread, and decorate with drops of balsamic glaze.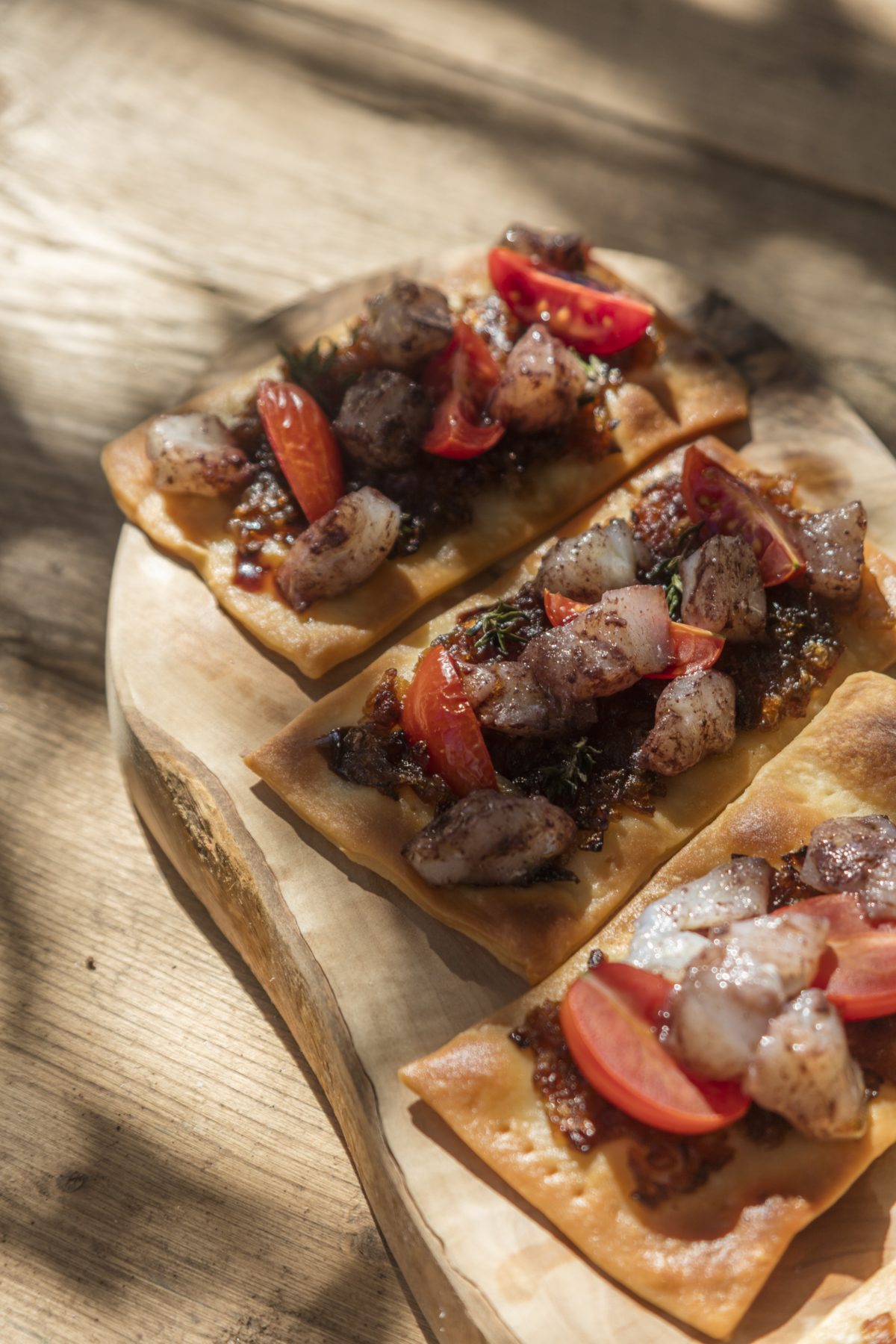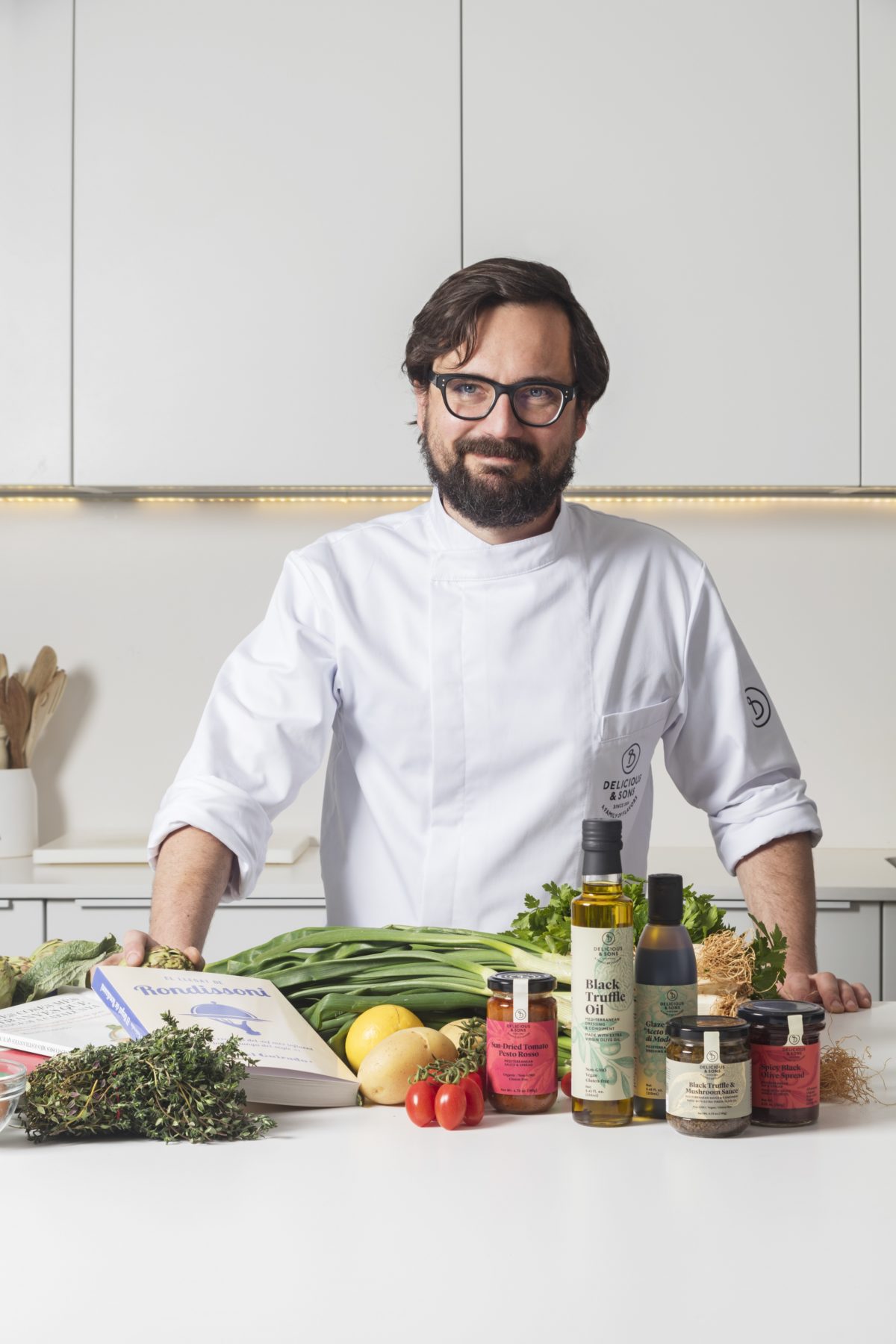 Manel, cooking teacher, sommelier, and author, is a man of many passions, and he does it all with zest, dedication, meaning, and passion. He is currently in a thousand different projects at once, because that's just the way he is: restless and unstoppable. You can find him teaching classes from wine tasting and Asian cuisine to writing articles in the food magazine, Cuina, among other publications. He is also an accomplished author of four cookbooks. His most recent book, "El Llegat de Rondissoni" ("The Legacy of Rondissoni"), passionately documents the life of the great, yet discreet, chef who had an enormous impact on the gastronomical culture of Catalonia.
References:
You can follow Manel on his website or on social media:
Web: www.manelguirado.com
Twiter: @ManelGuirado
Facebook: Manel Guirado
Instagram: @manelguirado
Photography by the impassionate Meritxell Arjalaguer:
www.meritxellarjalaguer.com
instagram: @meritxellarjalaguer
This site is registered on
wpml.org
as a development site.