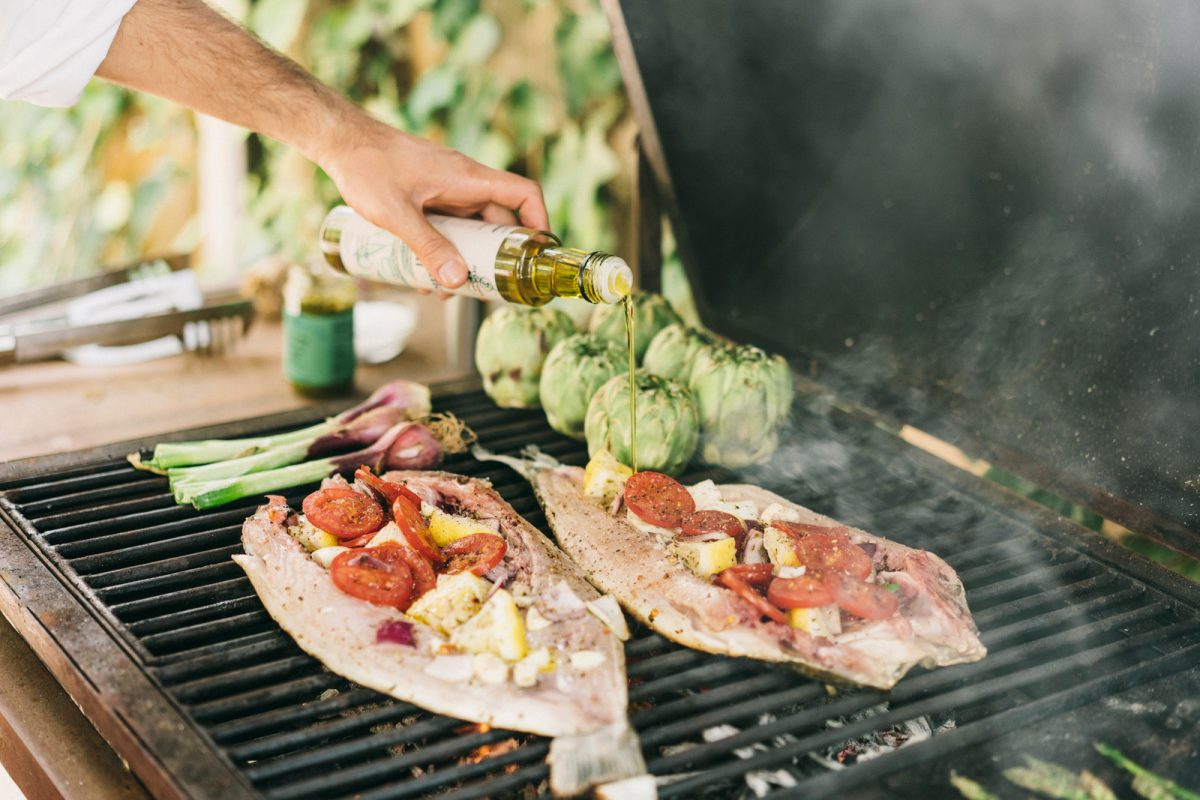 Ingredients
1 whole fish, butterflied, cleaned, with the skin on. (sea bass, sea bream, monkfish…)

1 lemon cut into 8 pieces

2 red tomatoes coarsely chopped

1 onion coarsely chopped

2 garlic gloves coarsely chopped

Fresh parsley

Olive oil

White wine

Thyme, rosemary, salt, and pepper
Preparation
In a bowl, mix together all ingredients except the fish and Truffle Oil.

Oil the skin side of the fish and lay flat.

Spread the vegetable mixture on top of open side of fish.

Cook fish directly on grill, skin side down until meat starts to turn white or is almost done.

Flip meat side down onto aluminum foil or onto a flame-resistant roasting pan and finish cooking a few minutes until done.

Remove from heat and turn over skin side down.

Drizzle with Black Truffle Oil and serve immediately.
*If you use a roasting pan, leave the vegetables in the pan once the fish is removed and allow to cook two minutes and use a garnish for the fish.
This site is registered on
wpml.org
as a development site.