Ingredients:
5 oz wheat flour
5 oz corn flour
1 tbsp. Baking powder
¾ cup water
1 egg
¼ cup olive oil
Hot dogs or tofu
Preparation:
1. Mix all the ingredients except the hot dogs or tofu and Tomato & Porcini Mushroom Sauce.
2. Line muffin tray with muffin liners.
3. Fill 2/3 of each liner with mixture.
4. Put one hot dog just in the middle of the muffin.
5. Bake it for 10-15 minutes at 356ºF.
6. Add Tomato & Porcini Mushroom Sauce, pre-heated, in the middle of the muffin.
7. Serve warm.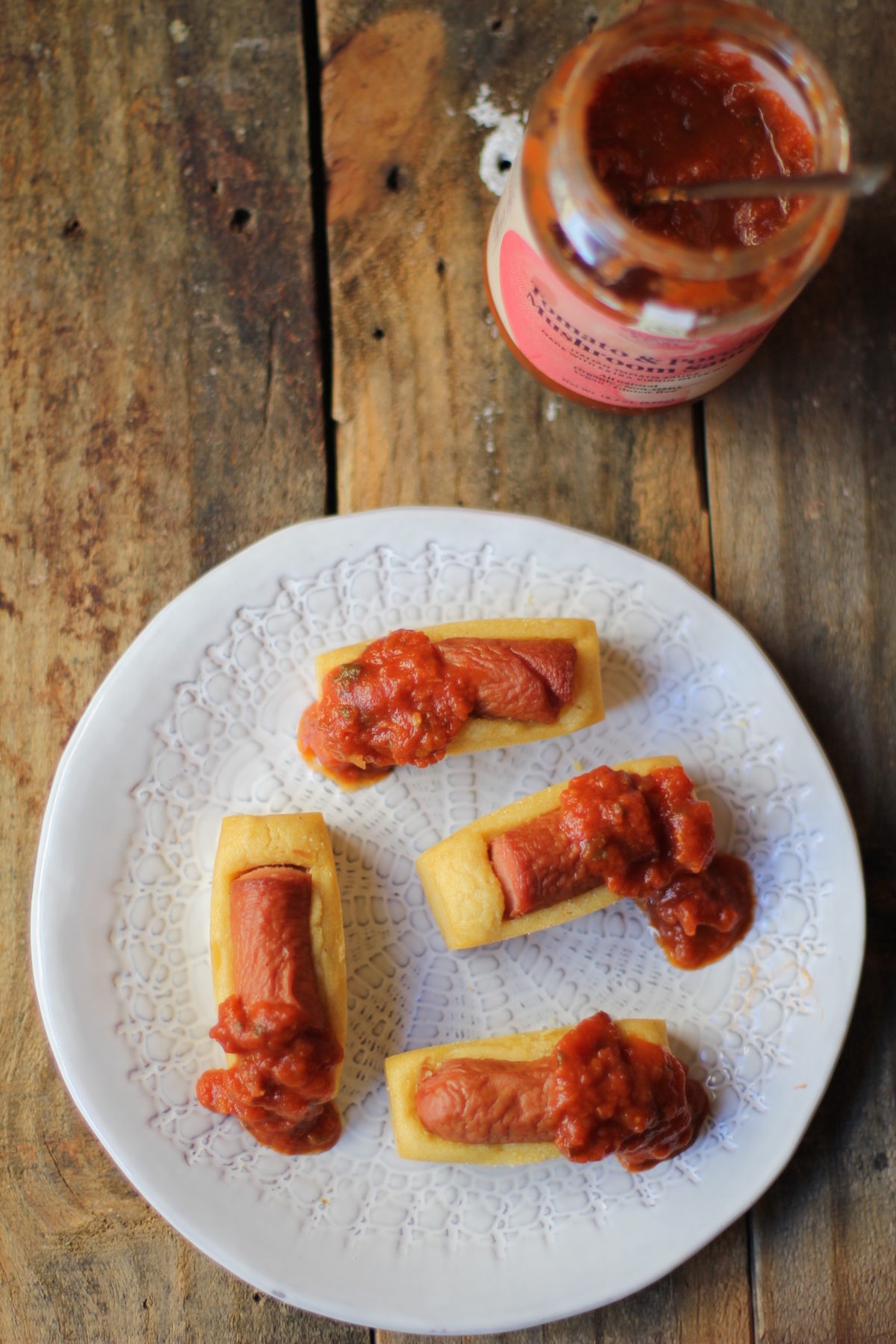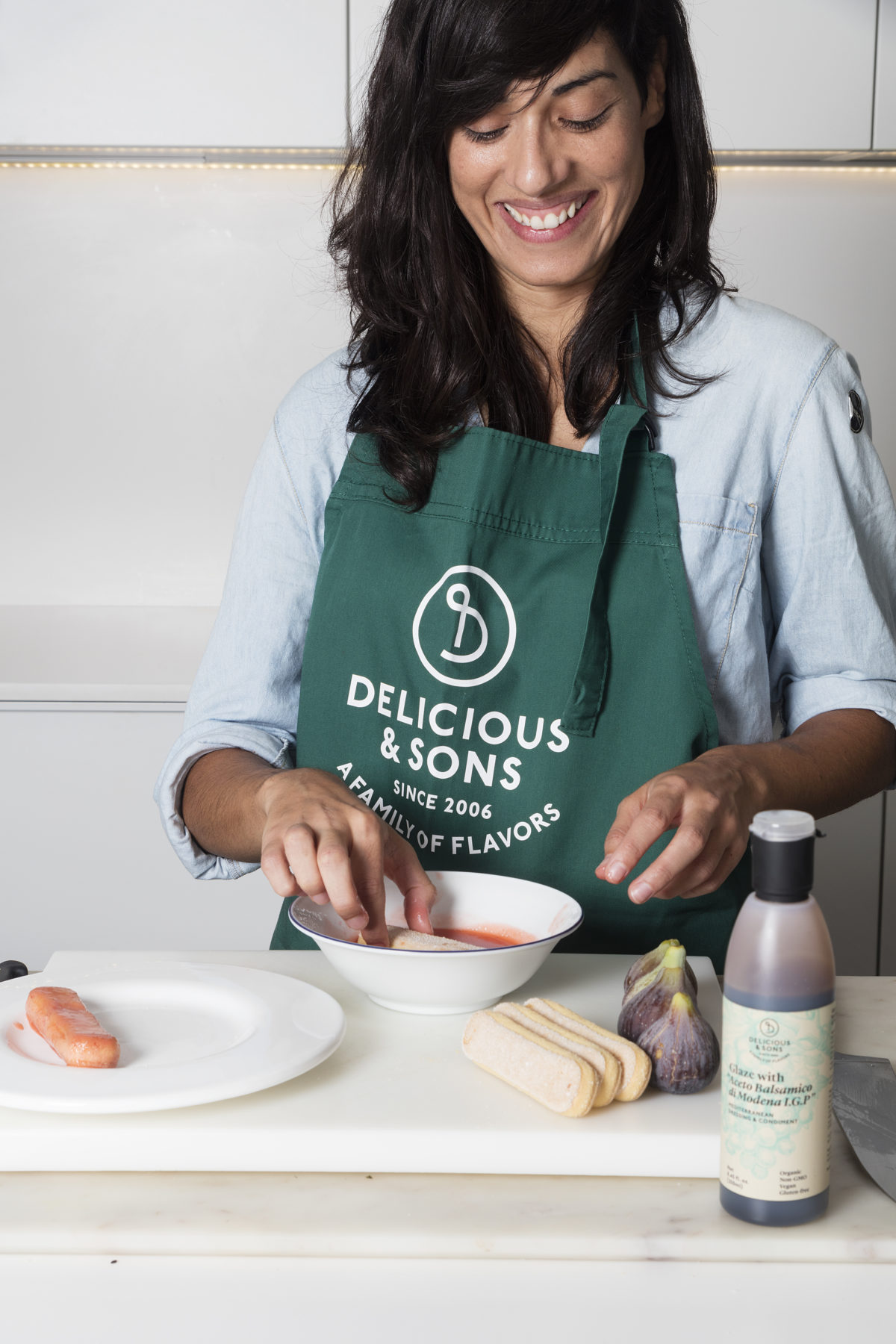 ALBA RUIZ – PASTRY CHEF
Alba has a law degree, a Master in Labor Law as well as a Master of International Cooperation Projects. After seven years practicing as a lawyer, she decided to leave everything for pastry cooking and started her studies in the prestigious Hoffman Culinary School. Now she has started to teach others and is a professor at CETT University of Barcelona.
You can follow Alba on social media:
Instagram: @galette_bcn
Photos by Meritxell Arjalaguer:
Instagram: @meritxellarjalaguer
This site is registered on
wpml.org
as a development site.