Ingredients:
Pizza or Focaccia base (can use gluten-free option)
Iberic ham or Prosciutto sliced very thin
Brie or other soft cheese
Salad greens
Preparation:
Pre-heat oven to 425ºF.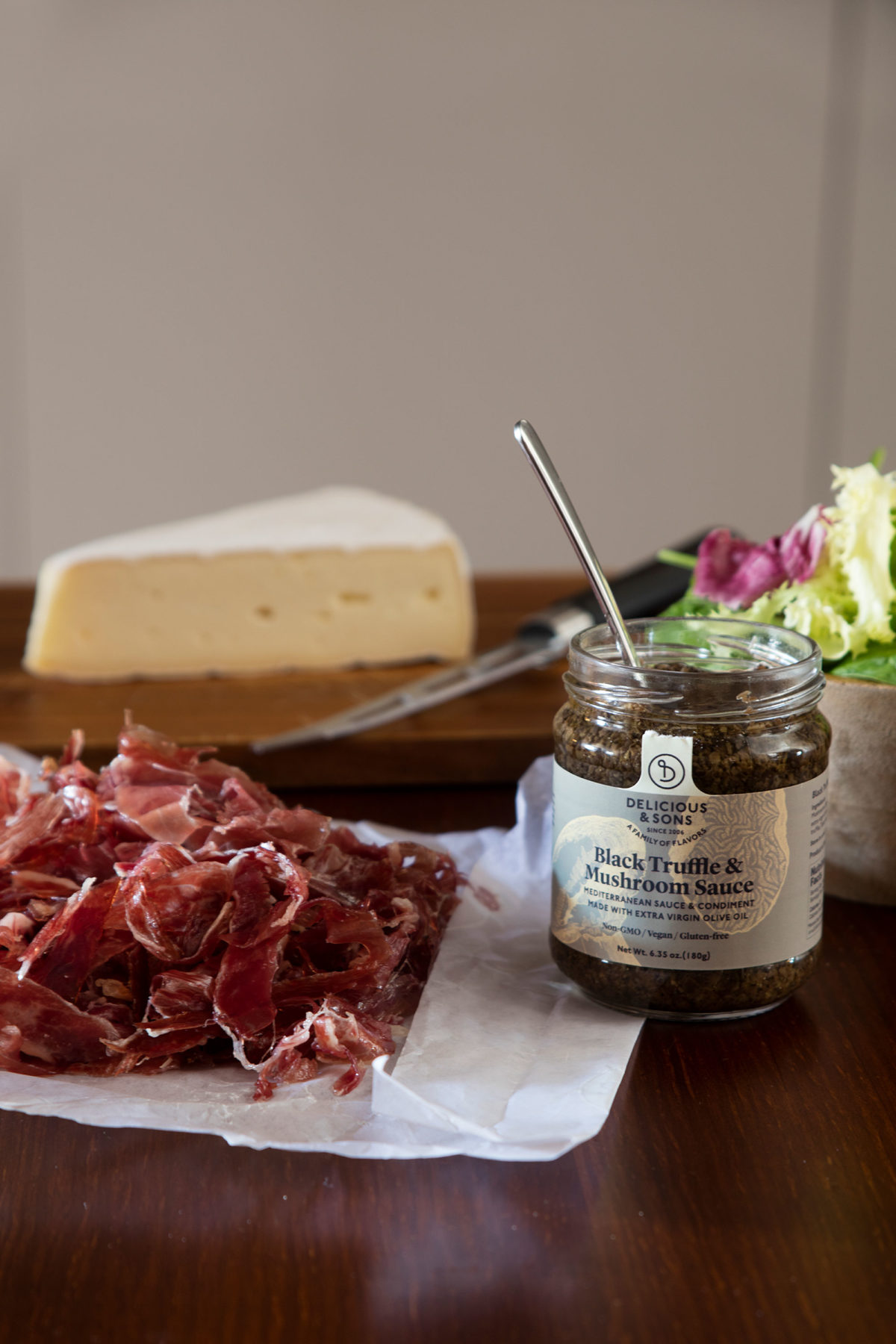 Cook the pizza or focaccia base according to its indications just a minute or two before fully cooked.
Remove from oven and generously cover with Black Truffle & Mushroom Sauce.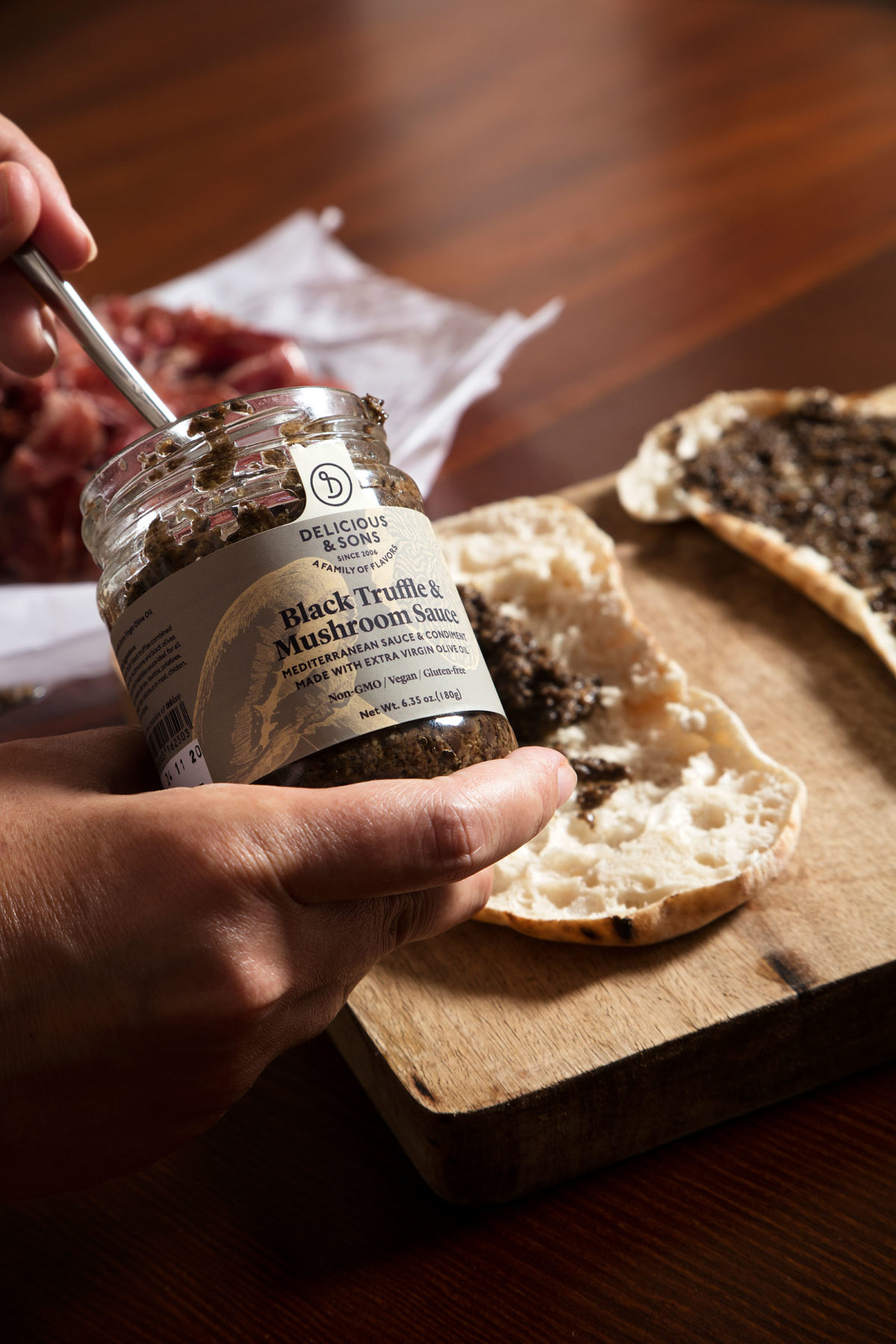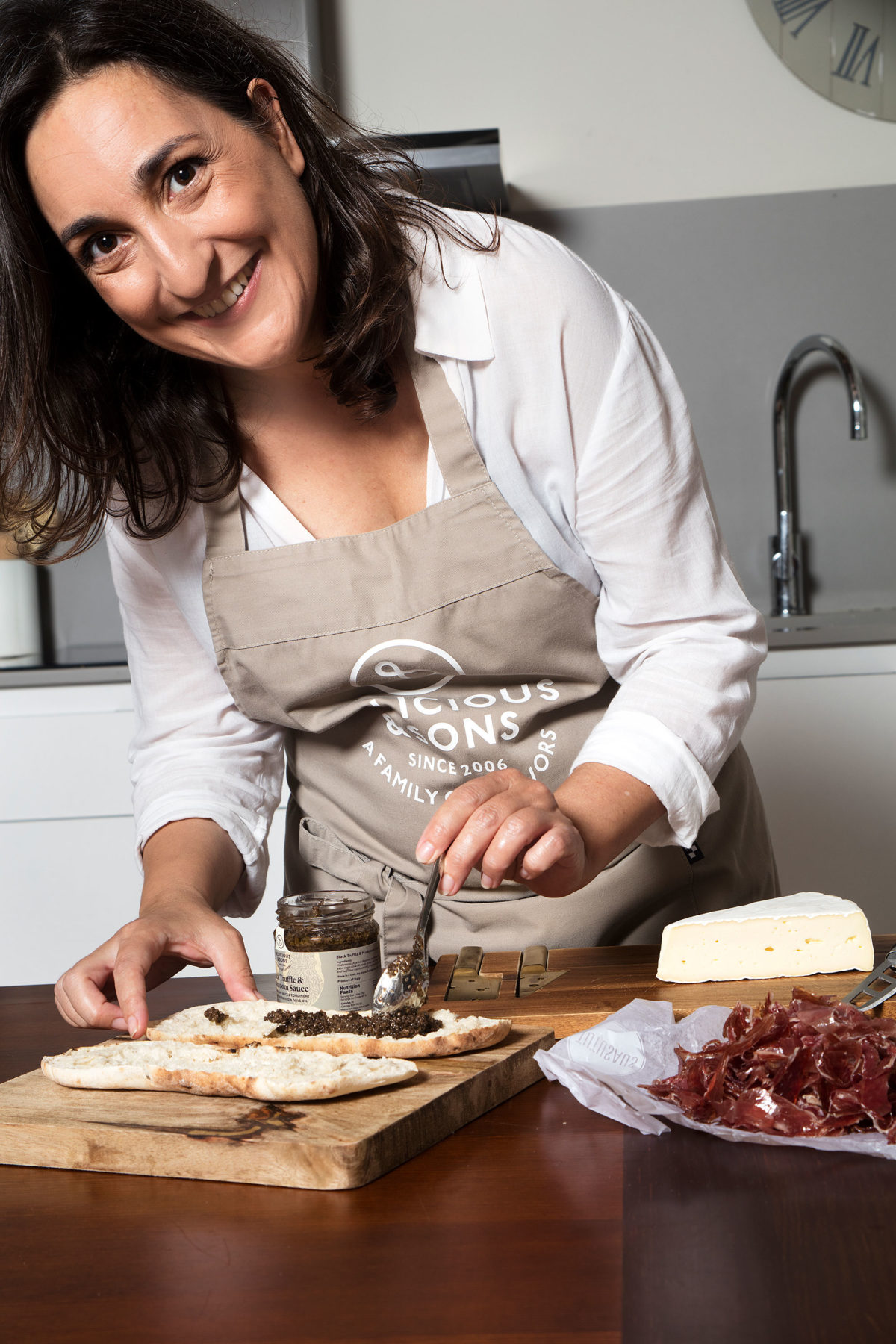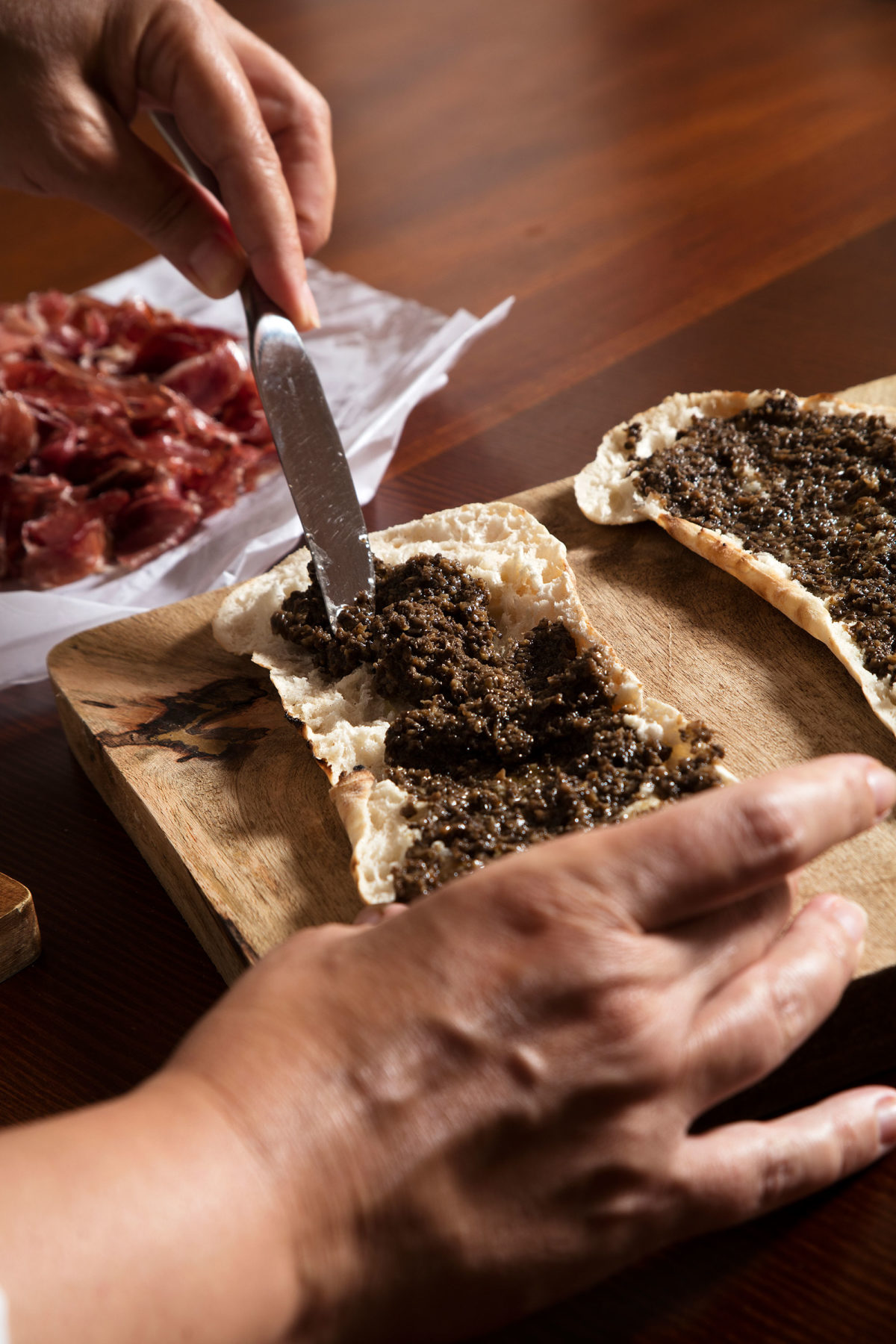 Cover with slices of cheese and return to oven until cheese begins to melt.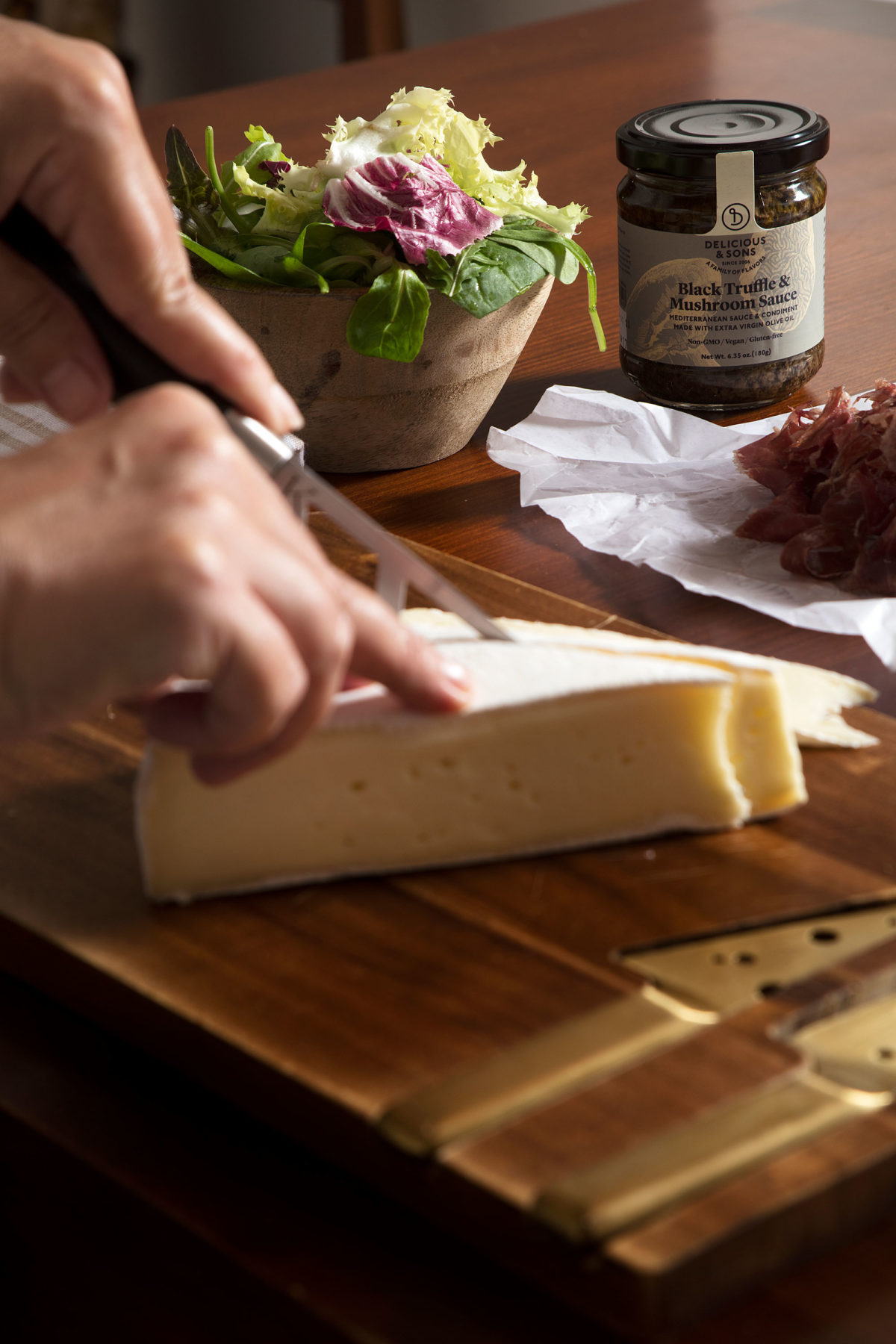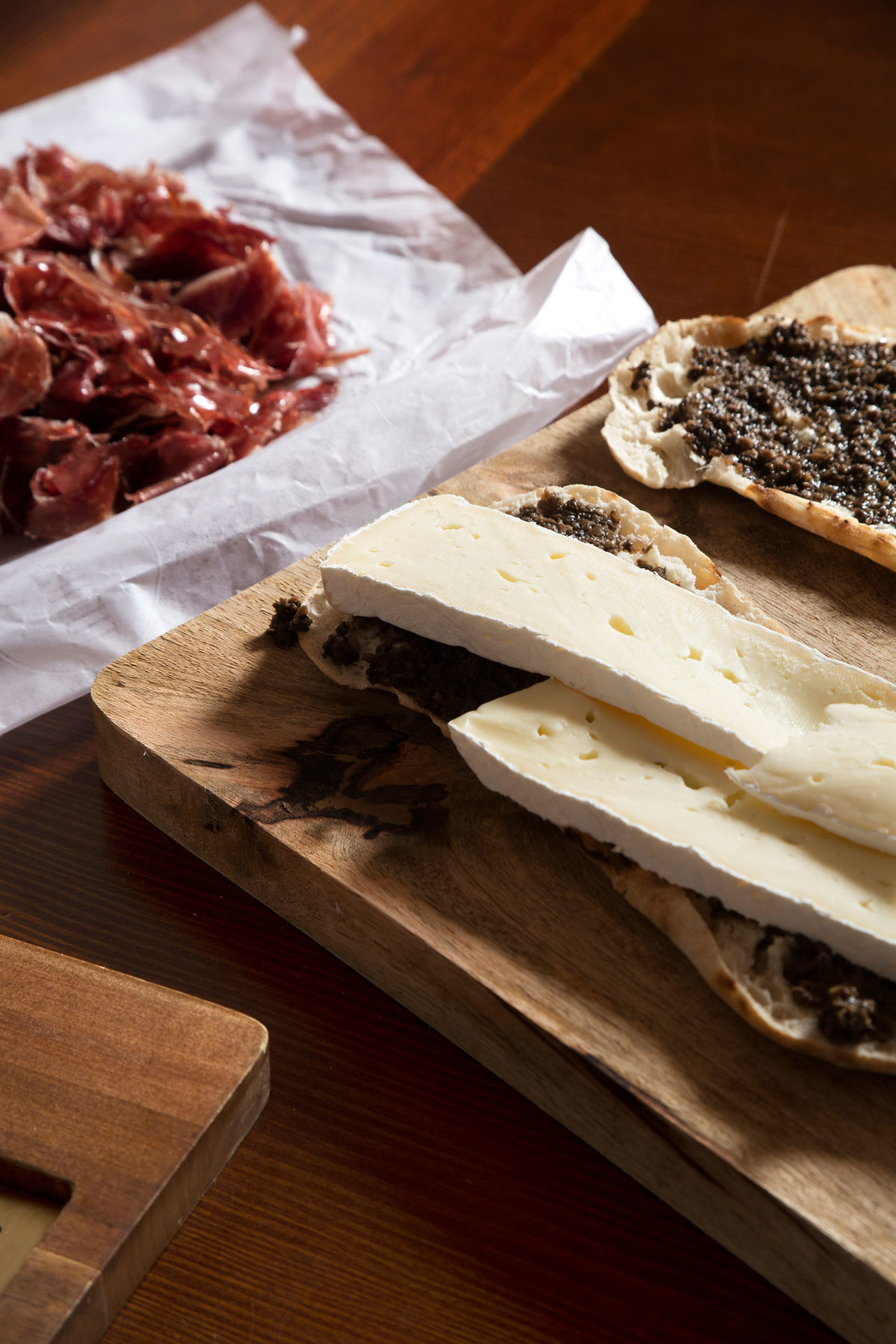 Remove from oven and cover with the thin slices of ham and accompany with salad greens.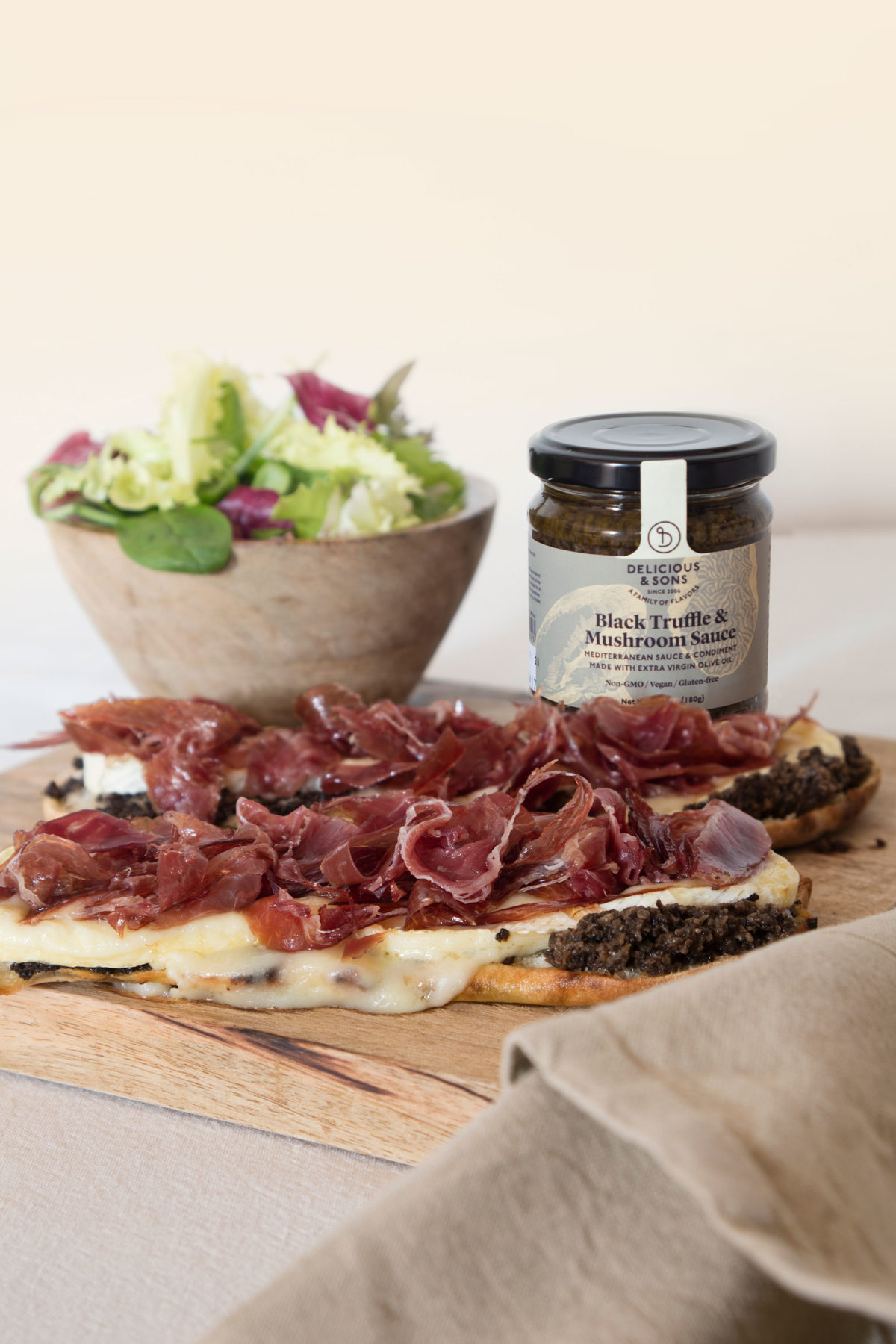 This site is registered on
wpml.org
as a development site.