Ingredients:
For the burger:
8 oz Organic minced beef/plant-based meat
75 oz sliced bread (could be gluten-free)
1 egg
Salt and pepper
For the Frosting:
Preparation:
Steps for the burger:
1. Crumble the bread and meat/plant-based meat together and mix well with the rest of the ingredients.
2. Line a muffin tray with muffin liners.
3. Fill the muffin cups with the meat and bread mixture.
4. Bake for 15-20 minutes at 375ºF.
Steps for the frosting:
1. Mix the corn starch with a little milk.
2. Heat the rest of the milk. When it is about to boil, add the corn starch mixture.
3. Stir until boils.
4. Remove from heat and add butter.
5. Stir until there is a homogeneous cream. If necessary, pass the blender to help incorporate the butter.
6. Cool.
7. Divide in two bowls, and in one stir in the Eggplant Spread and in the other the Sweet Black Olive Spread.
8. Decorate the hamburgers with the sauces as if they were muffins.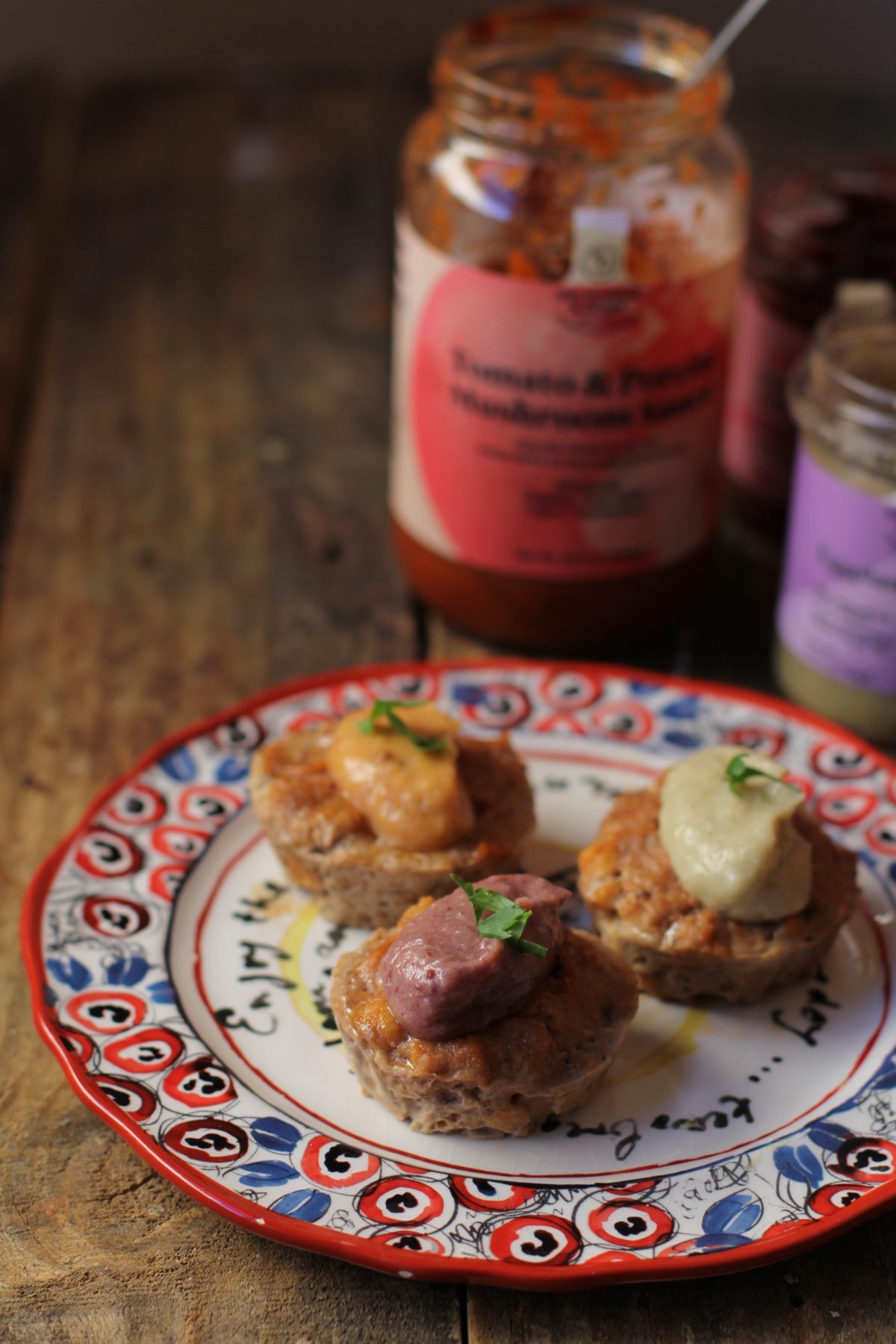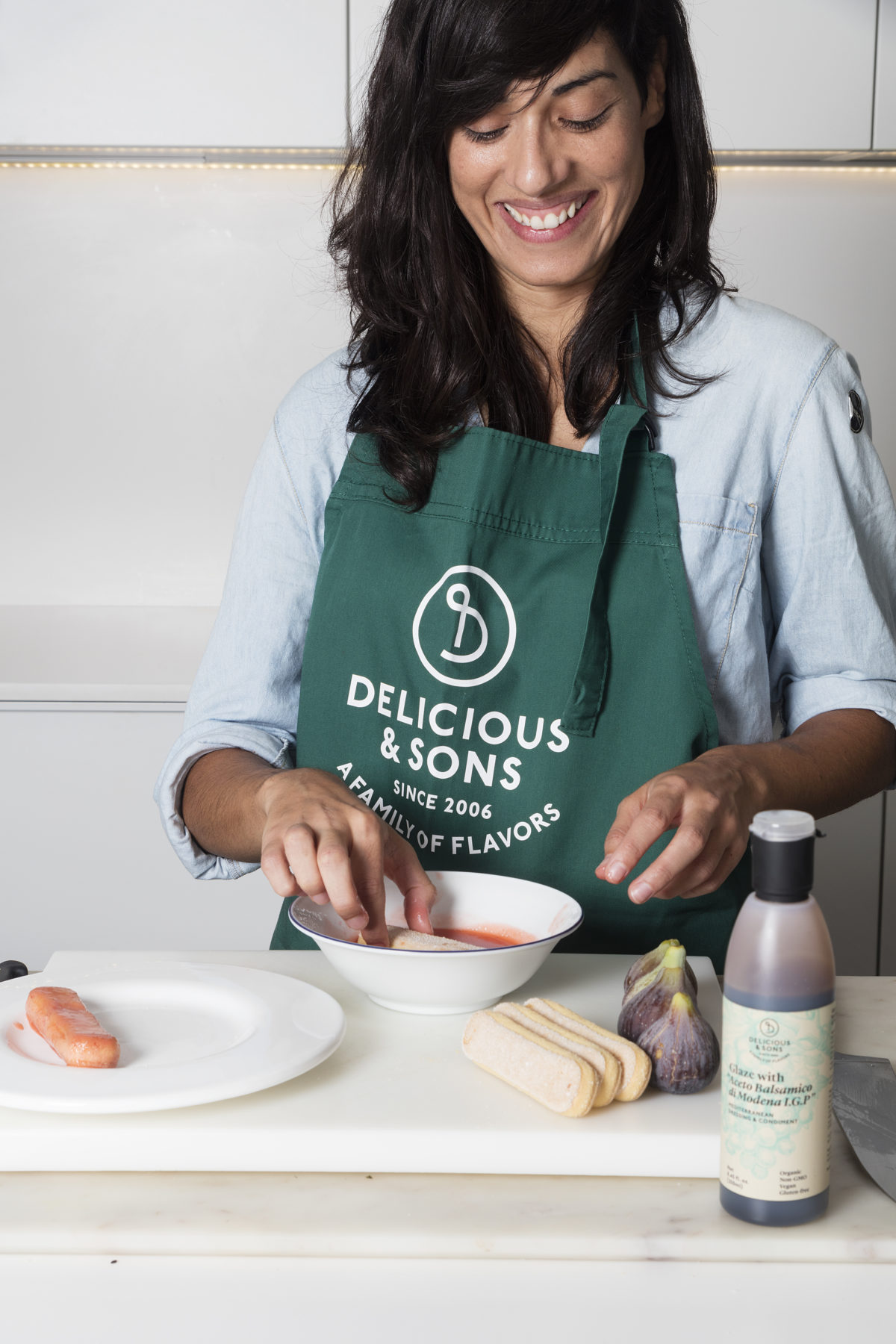 ALBA RUIZ – PASTRY CHEF
Alba has a law degree, a Master in Labor Law as well as a Master of International Cooperation Projects. After seven years practicing as a lawyer, she decided to leave everything for pastry cooking and started her studies in the prestigious Hoffman Culinary School. Now she has started to teach others and is a professor at CETT University of Barcelona.
You can follow Alba on social media:
Instagram: @galette_bcn
Photos by Meritxell Arjalaguer:
Instagram: @meritxellarjalaguer
This site is registered on
wpml.org
as a development site.