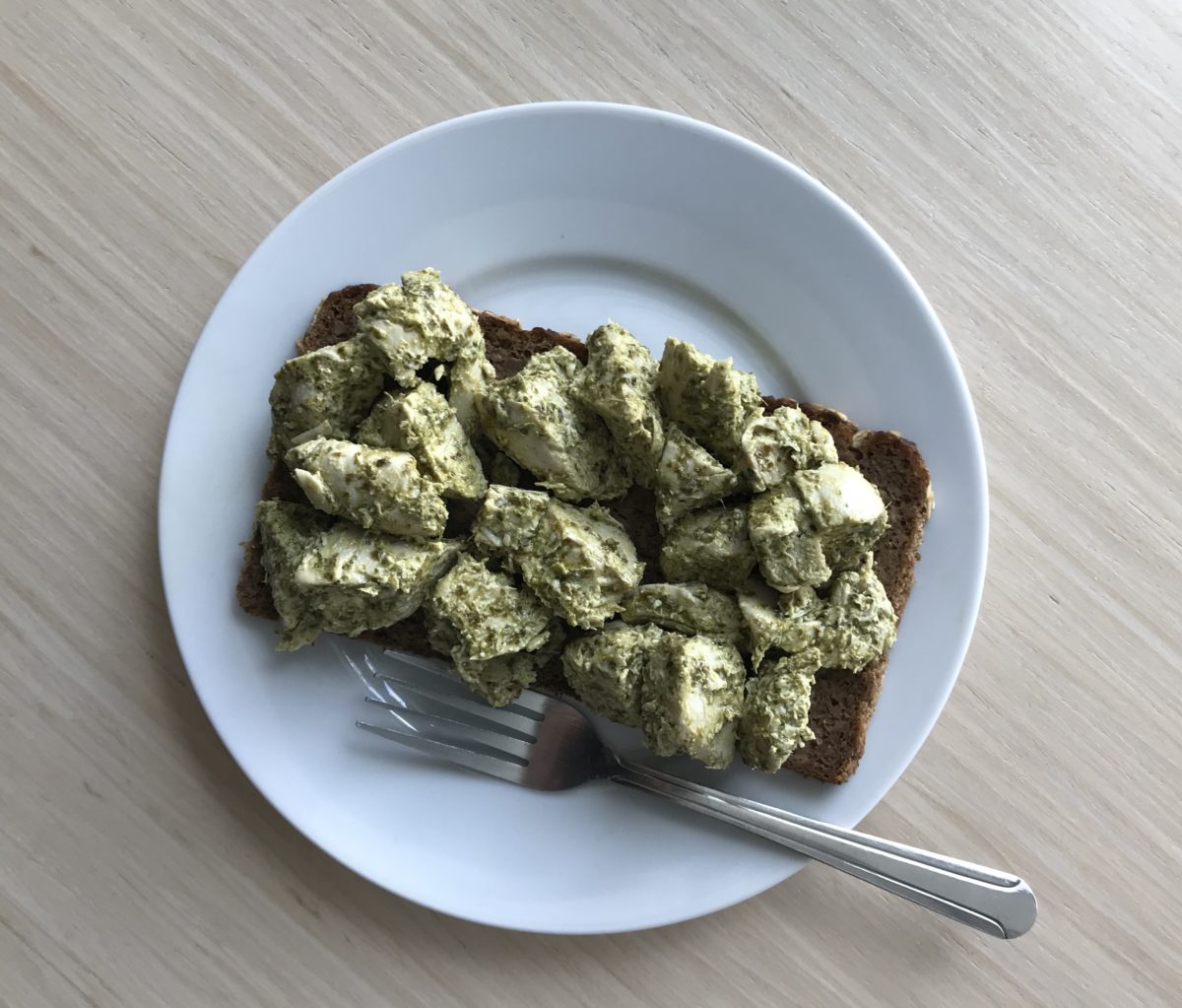 Ingredients: 
2 boneless, skinless chicken breasts or plant-based chicken for a vegan recipe
Chicken/vegetable broth or water
4 cloves garlic
Whatever herbs you have on hand
Kosher salt
Mayonnaise
1 teaspoon lemon zest
Freshly ground pepper
Dense, dark bread
Preparation: 
Poach chicken breasts: Lay the chicken in a saucepan and add enough broth or water to cover the chicken by an inch or so. Add garlic cloves and a few sprigs of herbs (you're just trying to make the poaching liquid more flavorful). Season with salt (more if you're using water; less if you're using broth). Bring to a boil, then reduce heat to a simmer and cover pot. Let simmer until chicken is cooked through, 8-12 minutes.
Let chicken cool, then cut into large chunks
Whisk together equal parts mayonnaise and Basil Pesto Genovese. I'd suggest starting with ¼ cup of each. Add lemon zest.
Toss chicken with pesto mayo. The quantities are super flexible given your preference. If the chicken breasts are on the large side, or if you like a saucier chicken salad, add additional mayo and pesto by the tablespoonful until the quantities are to your liking. If you like yours heavy on the mayo or the pesto, tweak your ratio accordingly.
Season chicken or plant-based chicken salad with salt and pepper.
Serve over dense, dark bread.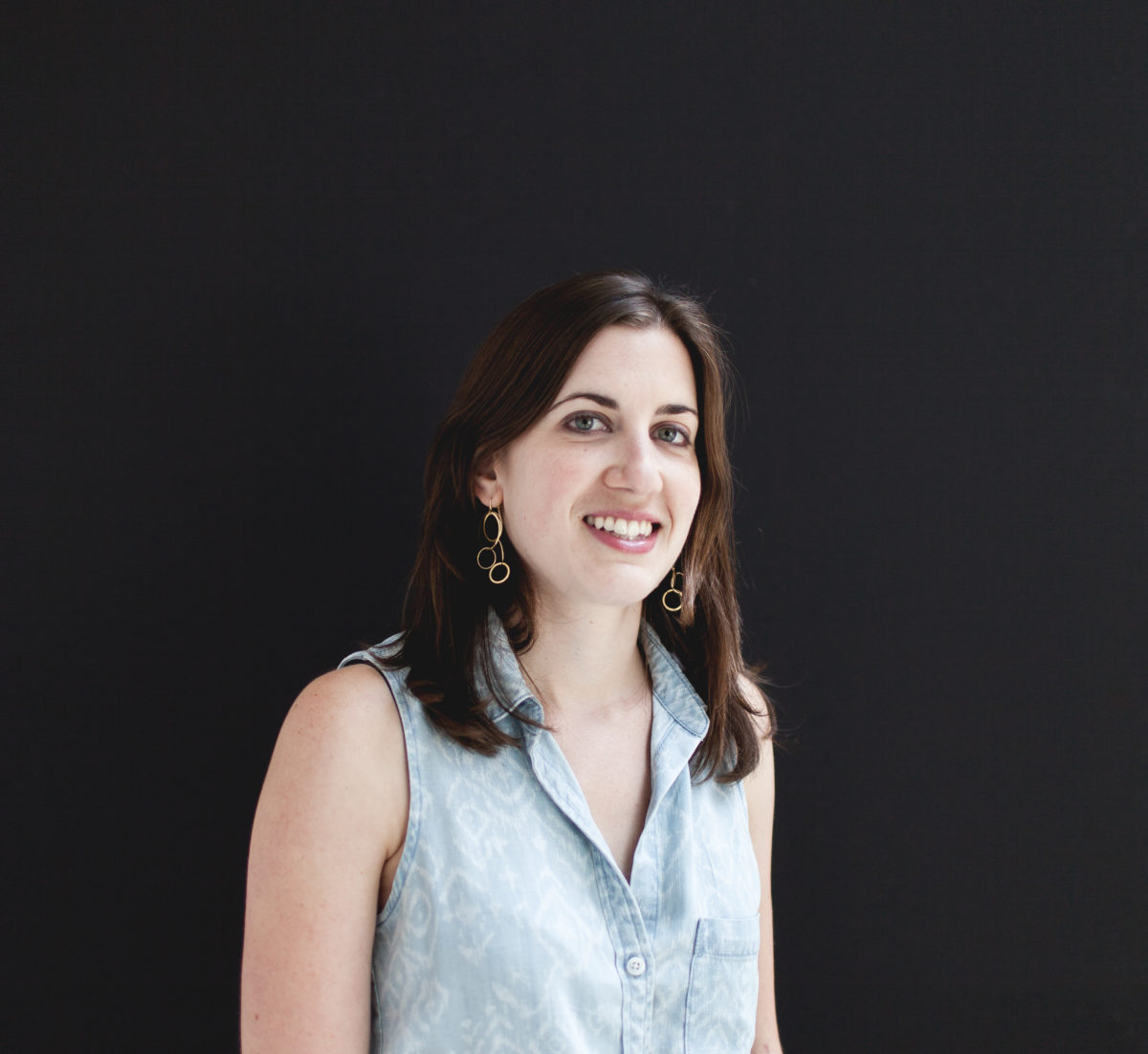 Meryl Rothstein is a features editor at Bon Appétit, where she works on stories about restaurant trends, advice on becoming a better home cook, and, as often as possible, desserts. When she's not working, she's often cooking, attempting to learn how to garden, or watching House Hunters. She is a born and bred New Yorker and currently lives in Brooklyn with her husband.
References:
This site is registered on
wpml.org
as a development site.