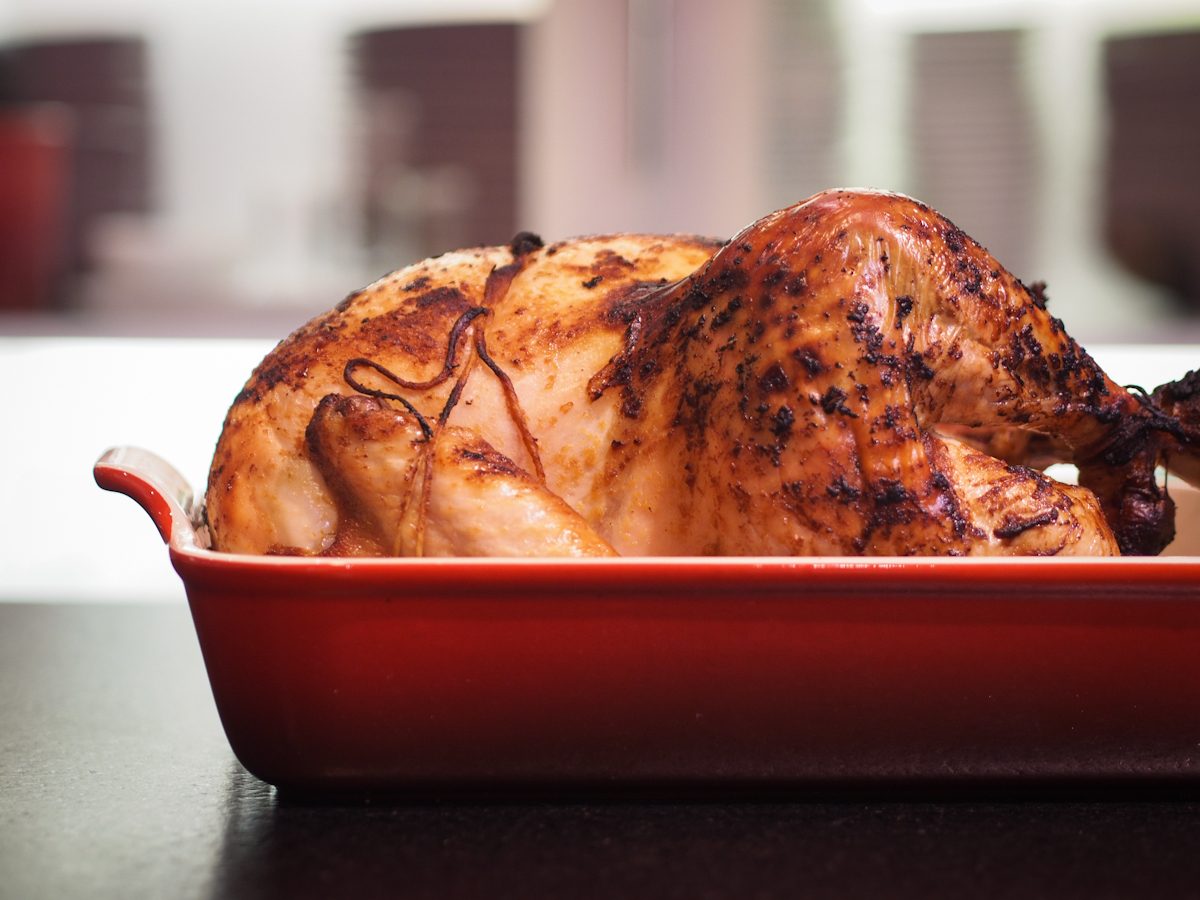 Ingredients:
14 lb whole turkey cleaned
10 oz. Carrots
10 oz. Onion
10 oz. celery
Fresh sage
Fresh tarragon
Salt & pepper
Extra virgin olive oil
Butcher's twine
Preparation:
Pre-heat oven to 400ºF
Salt and pepper entire bird, inside and out
In a bowl place the chopped vegetables and herbs, and mix with a spoonful of olive oil, a tablespoon of Aioli and blend well.
Place the turkey in a roasting pan and place several spoonfuls of the vegetable mix inside the cavity of the turkey, and the remaining vegetables spread around the base of the roasting pan.
Spoon the Garlic Aioli on the turkey and rub the entire bird with aioli until it is completely coated, every fold under the wings, etc.
Fill the pan with about 1/2 inch of stock or water
Cover with aluminum foil and roast for 1h45m, make sure the vegetables don't dry out, add stock or water if necessary, so there is liquid to use in the gravy.
After the first 1h45m, rotate the roasting pan 180-degrees and cook, still covered, for another 40 minutes
Remove aluminum and continue to cook for another 40 minutes, until turkey is golden on all sides, and a meat thermometer reads 165ºF in the breast or 180ºF in the thigh.
Remove from oven and set aside 5-10 minutes before carving
Save all the liquid from the roasting pan for the gravy
Carve and serve hot.
This site is registered on
wpml.org
as a development site.