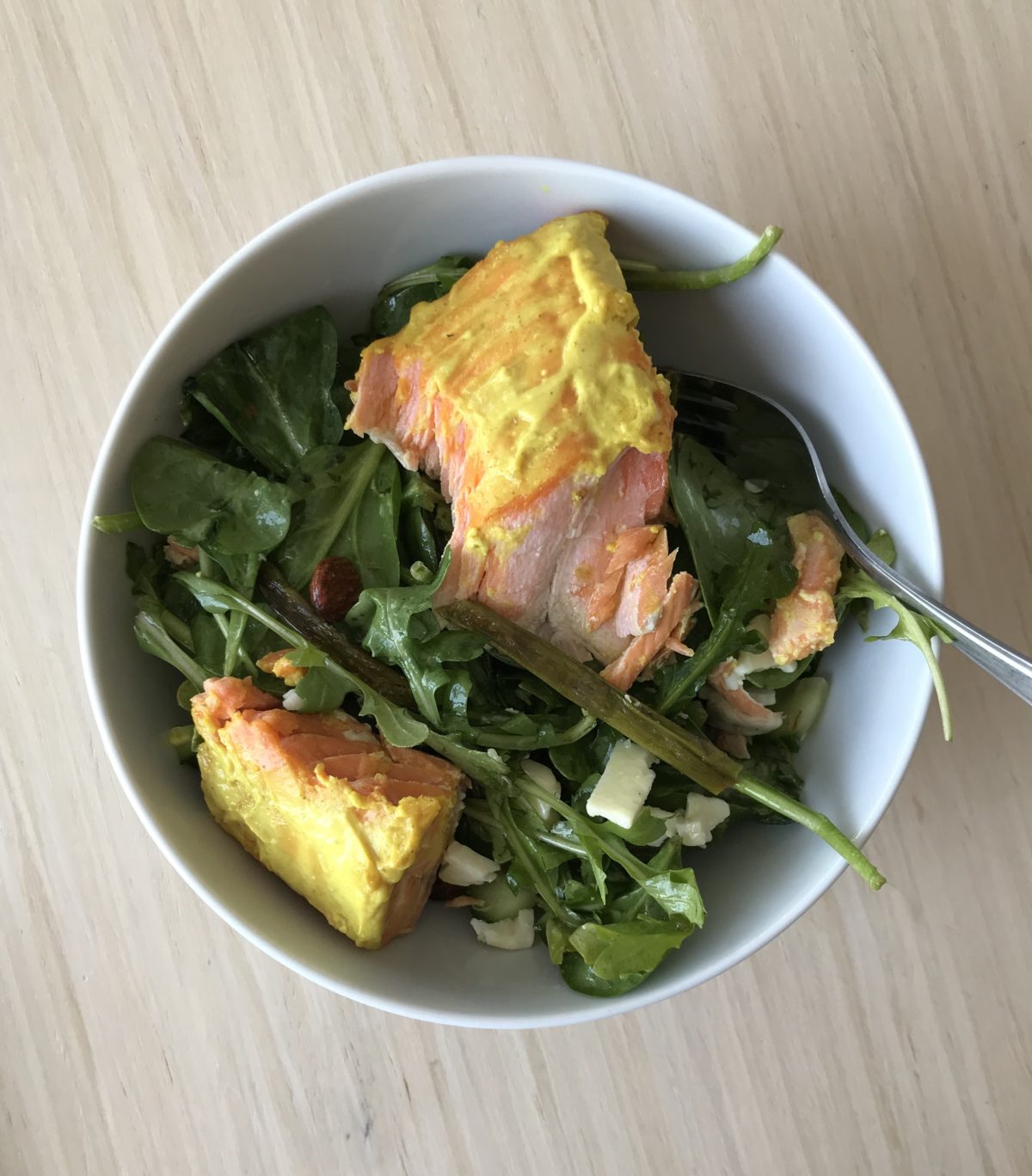 Ingredients:
¾ lb. skinless salmon filet or plant-based protein
Kosher salt
Freshly ground pepper
1 lemon
1 garlic clove, grated
1 teaspoon Dijon mustard
Olive oil
Greens, such as spinach or arugula
⅓ cup chopped cucumber
¼ cup chopped cheddar cheese
Toasted almonds
Preparation:
Preheat oven to 275 F degrees.
Season the protein with salt and pepper.
Dollop a couple tablespoons of Garlic Aioli with Saffron & Orange on top of salmon or plant-based protein; spread to coat.
Cook salmon until flesh is just opaque and flakes apart easily, 16-20 minutes.
Make salad dressing: Whisk the juice of 1 lemon with the garlic, mustard, salt and pepper, and olive oil to taste.
Toss greens with salad dressing. Layer with cucumber, cheddar cheese, toasted almonds, and salmon or plant-based protein.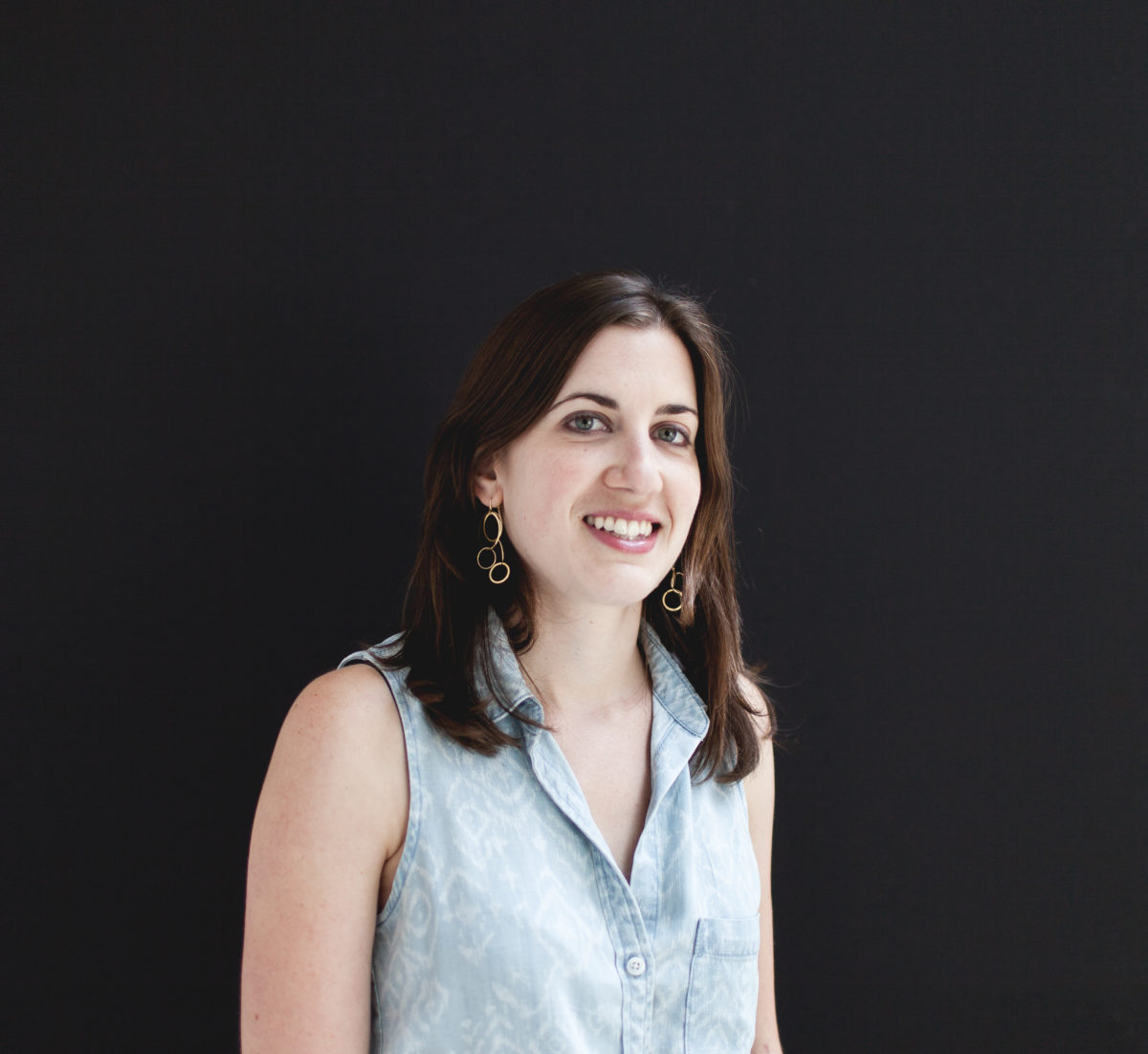 Meryl Rothstein is a features editor at Bon Appétit, where she works on stories about restaurant trends, advice on becoming a better home cook, and, as often as possible, desserts. When she's not working, she's often cooking, attempting to learn how to garden, or watching House Hunters. She is a born and bred New Yorker and currently lives in Brooklyn with her husband.
References:
This site is registered on
wpml.org
as a development site.