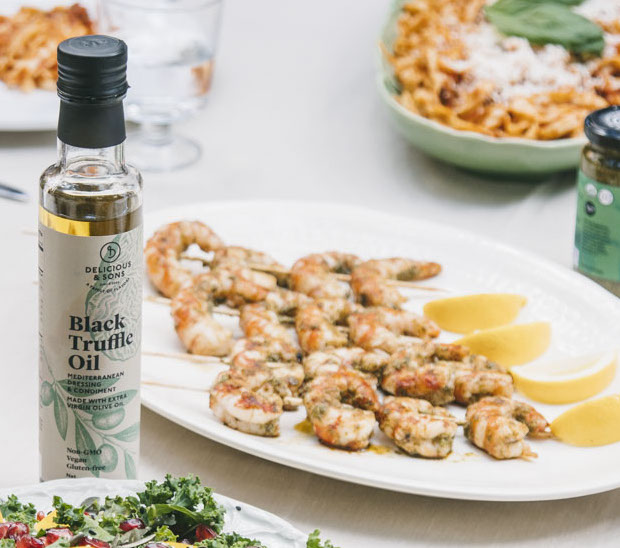 Ingredients:
24 raw medium-sized shrimp or any plant-based protein like tofu
6 bamboo skewers
Preparation:
Peel, devein and wash shrimp. If you are using tofu, cut in dice.
In a bowl toss all the shrimp or tofu with several tablespoons of Basil Pesto, until well-coated.
Thread 4 shrimp or 5 tofu dices per skewer (if using a grill, soak the skewers previously in water so they don't burn)
Cook on high heat in a pan, grill pan, or grill.
Remove from heat, brush with Basil Pesto and serve hot.
This site is registered on
wpml.org
as a development site.