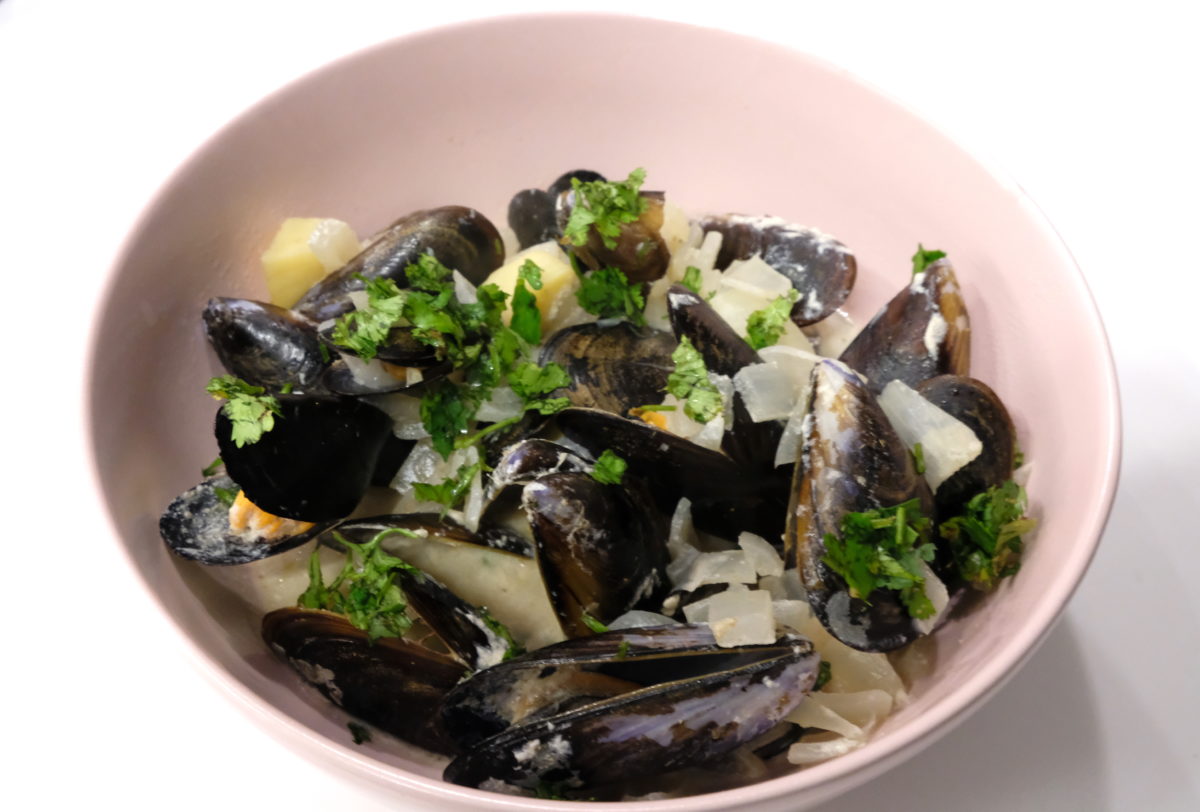 Ingredients:
fresh uncooked mussels
¼ onion
1 small piece of ginger
1 tbsp Organic Basil Pesto Genovese
1 tsp green curry or tom yum paste
½ cup coconut milk
¼ cup white wine
Fresh cilantro
Lime zest
Olive oil
Preparation:
Clean and debeard the mussels.
Coarsely chop the onion and the ginger.
Heat olive oil in a medium sized sauce pan and saute the onion and ginger for 2-3 minutes.
Add the white wine and let evaporate.
Add the curry paste and mix well for 30 seconds.
Add the coconut milk and Basil Pesto and mix.
Add the mussels, turn the heat to medium-low and cover.
Cook, stirring the mussels every so often, until all the shells have opened, 3-5 minutes.
Transfer mussels and liquid to a bowl, decorate with fresh chopped cilantro and lime zest and serve hot.
This site is registered on
wpml.org
as a development site.