Ingredients:
Crusty Farm Bread with or without gluten.
1 Avocado
1 Buffalo Mozzarella or substitute with Tofu
1 tomato
1 stalk Celery
Preparation:
1. Slice bread to desired thickness
2. Toast the bread but don't let it burn
3. Generously spread the Basil Pesto Genovese over the whole slice
4. Slice the avocado in medium thickness
5. Slice the mozzarella and the tomato the same thickness as the avocado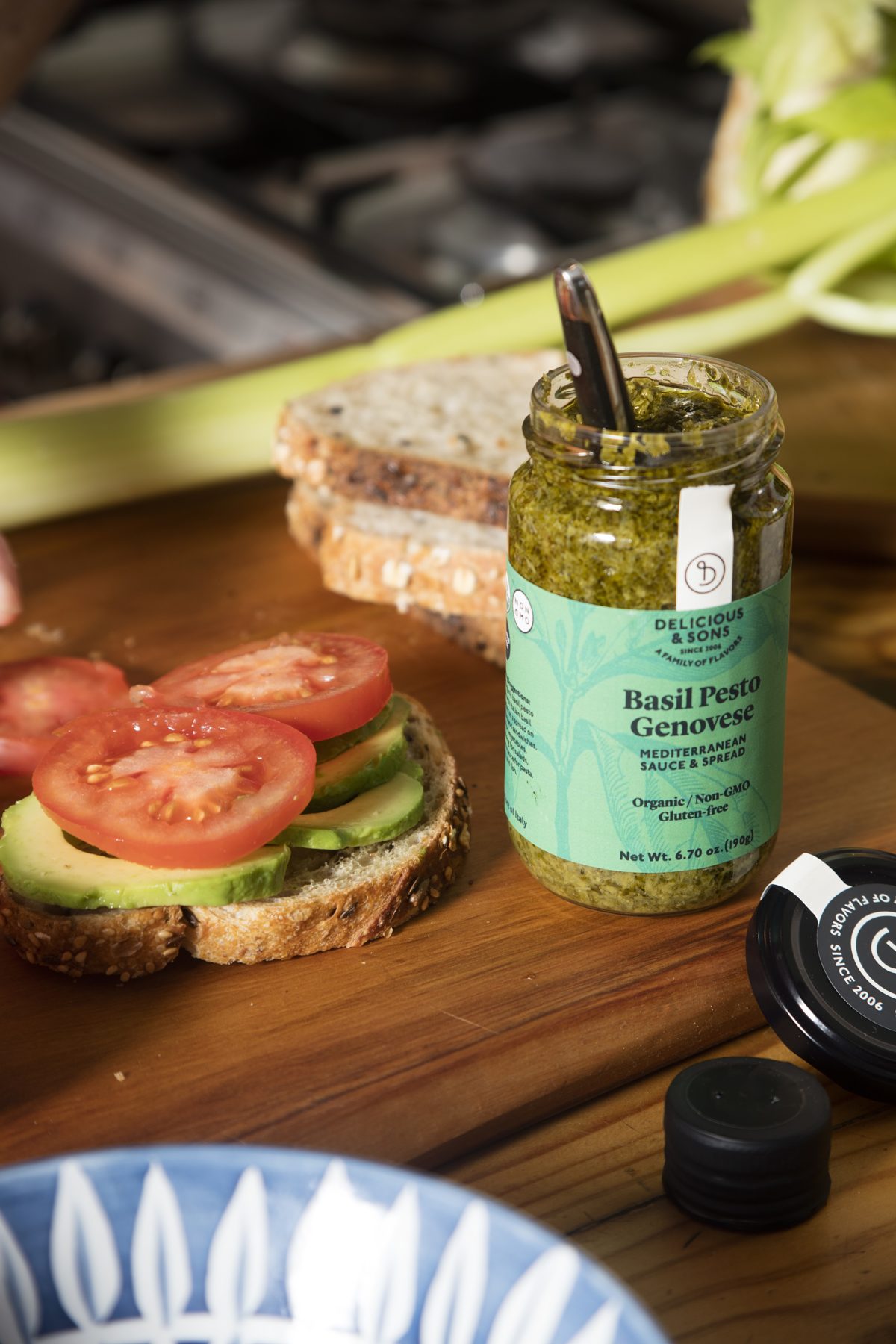 6. Place the avocado slices on the toast, layer on the tomato slices, and top with the mozzarella.
7. Thinly slice the celery and sprinkle on top
8. Drizzle on some more Pesto Genovese.
9. Season with fresh ground pepper and add some Black Truffle Oil.