Ingredients:
Ground beef/plant-based meat
Goat Cheese
Sliced Crusty bread sliced (gluten-free bread)
Field greens
Extra virgin olive oil
Potato chips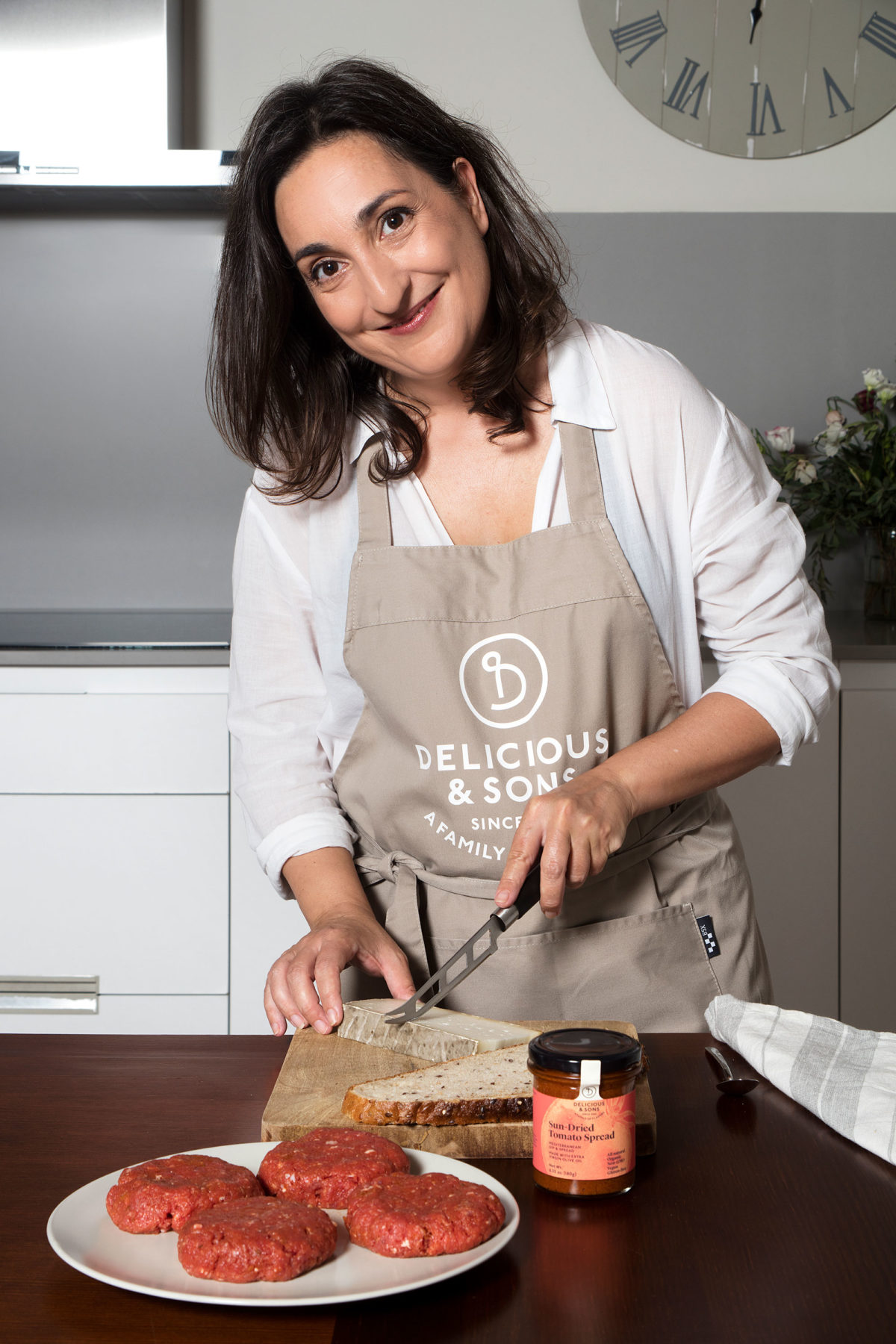 Preparation:
Combine the ground beef/plant-based meat and 1 tbsp. of Sun-Dried Tomato Spread together in a bowl, blend well, and form into hamburger patty.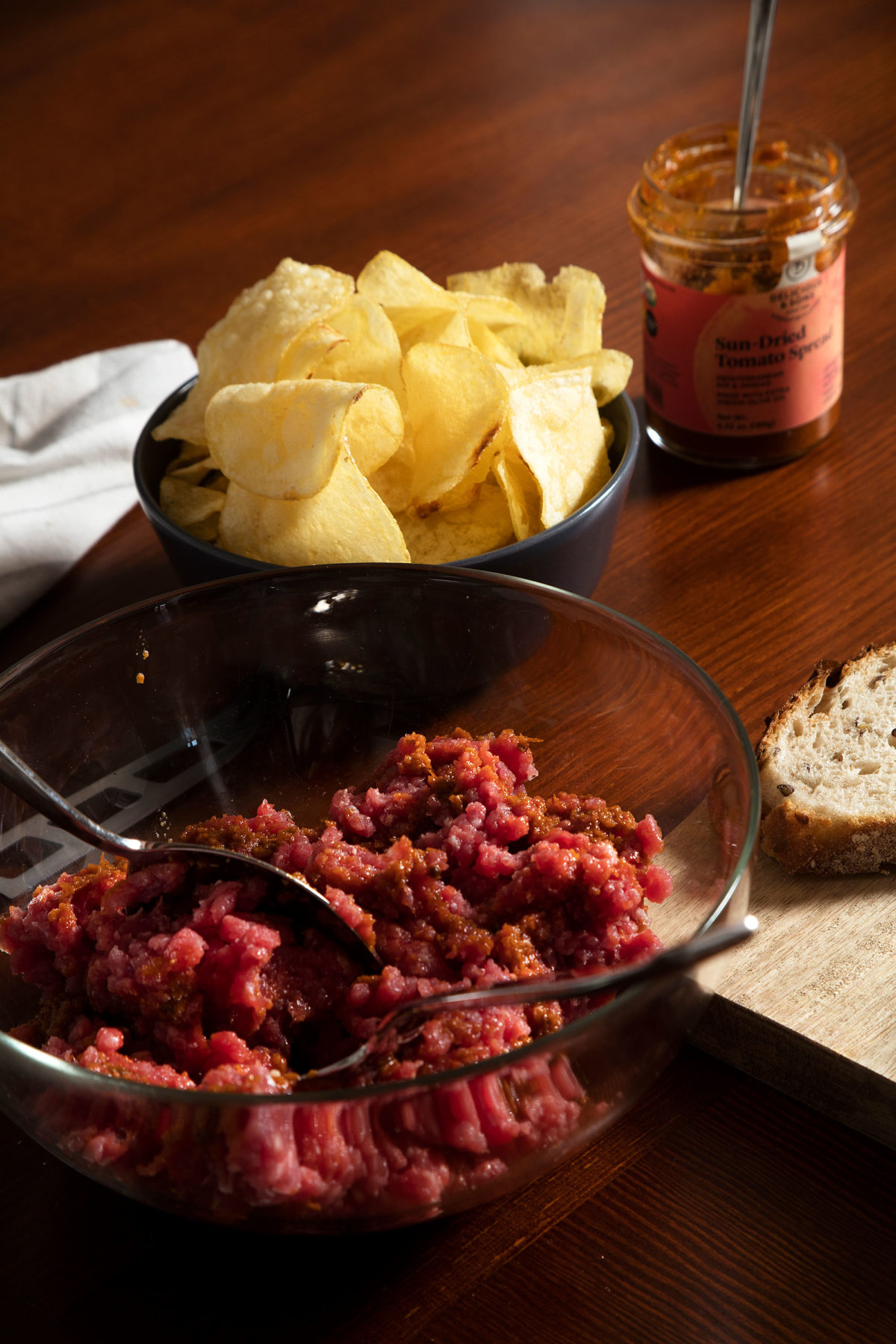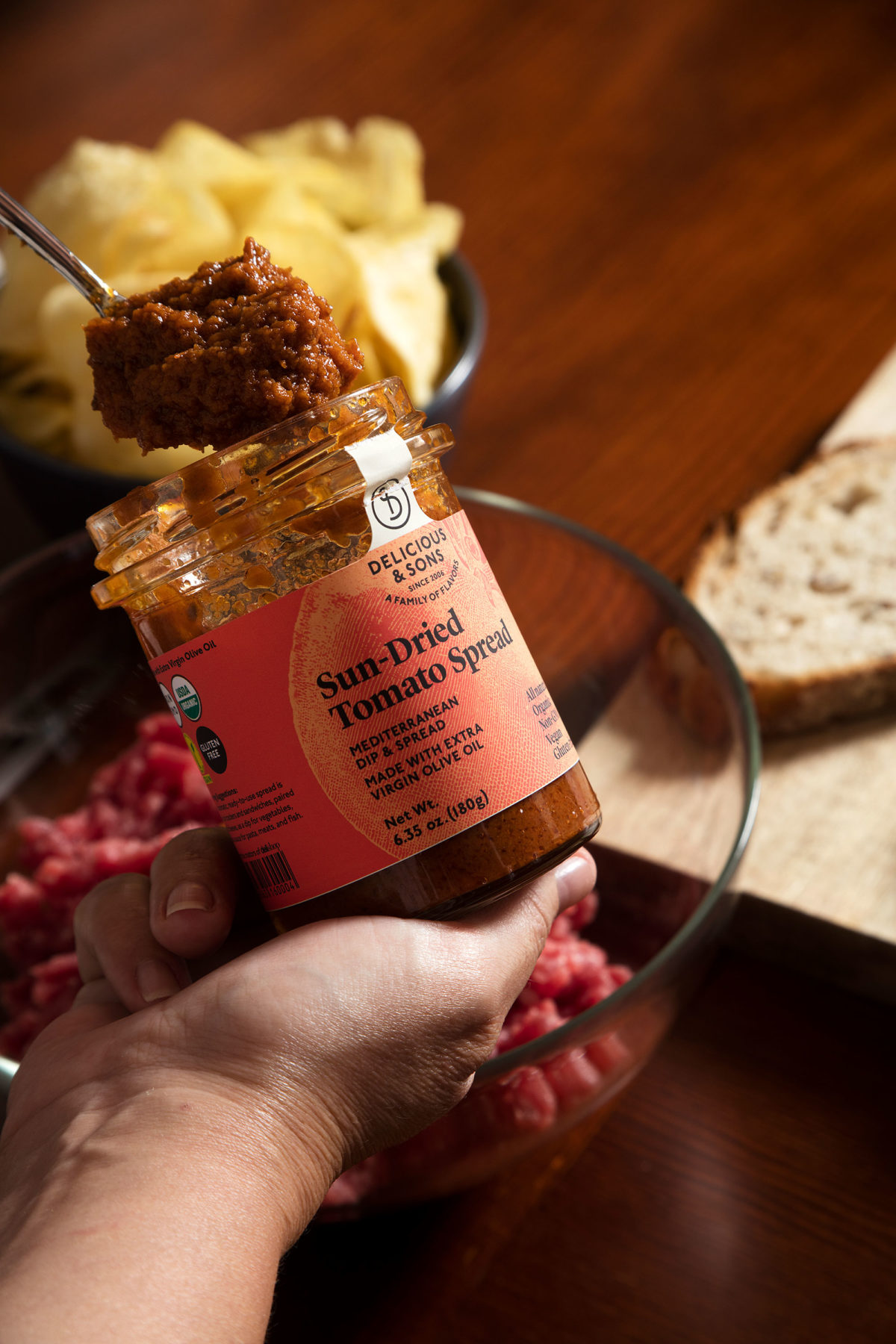 Heat a little olive oil in a pan and cook the hamburger to desired wellness on both sides.
Right before the hamburger is finished cooking through, place a healthy helping of goat cheese on top of the hamburger and cover with a lid, so the cheese begins to melt.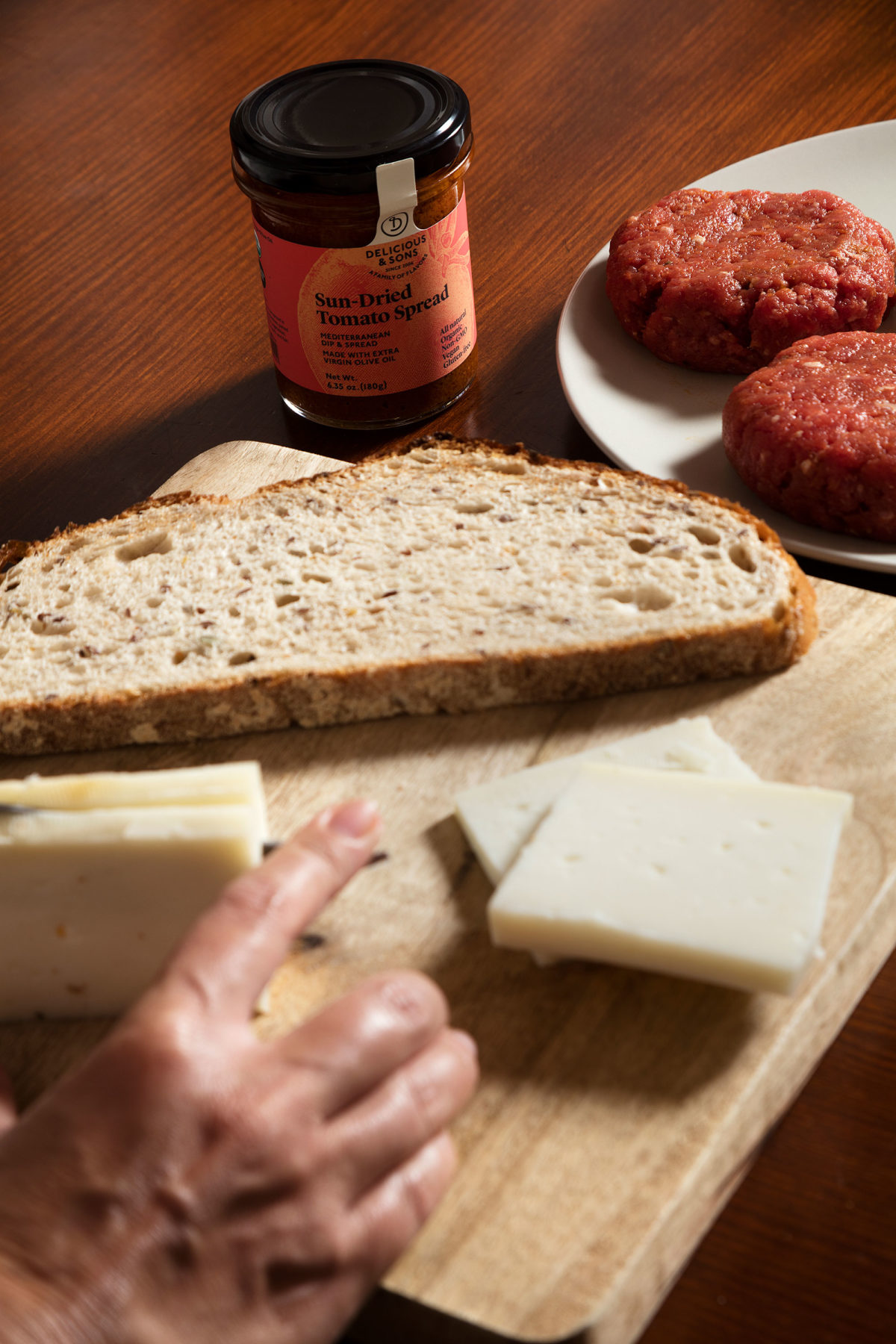 While cooking, spread two slices of bread with the Sun-Dried Tomato Spread.
Place the cooked cheeseburger on one slice of bread, cover with lettuce and add the other slice for a sandwich.
Serve immediately and accompany with potato chips.