Ingredients:
1 peach
Vainilla ice cream
Crumble (or crushed granola cookies)
1 tbsp Kahlua
For the crumble:
65g butter
130g all purpose flour (or gluten free flour)
45g sugar
1egg yolk
Preparation:
Peel and cut peach into quarters
Marinate in Balsamic Glaze and Kahlua for at least 30 minutes
On the barbecue or a hot grill pan, cook the peach pieces 4 minutes on each side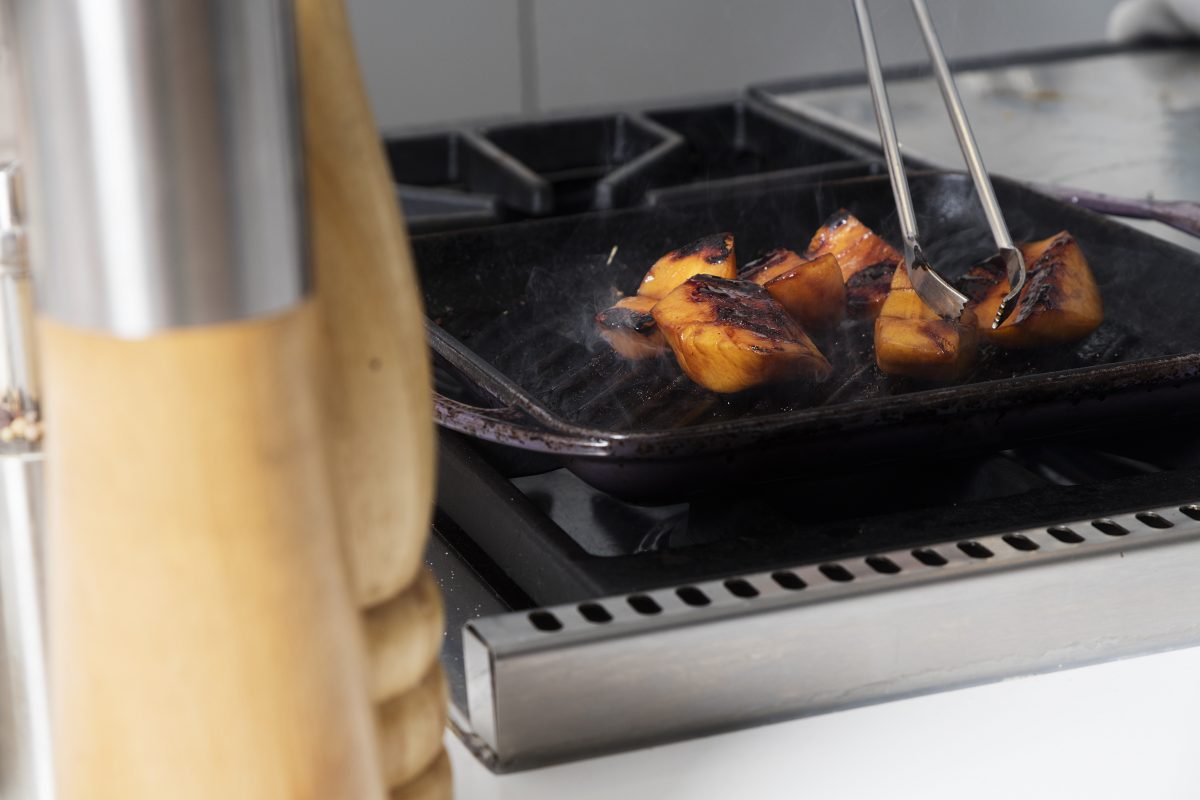 4. Remove from heat
5. Thinly slice the peach slices, and the interior should be lighter in color than the caramelized exterior.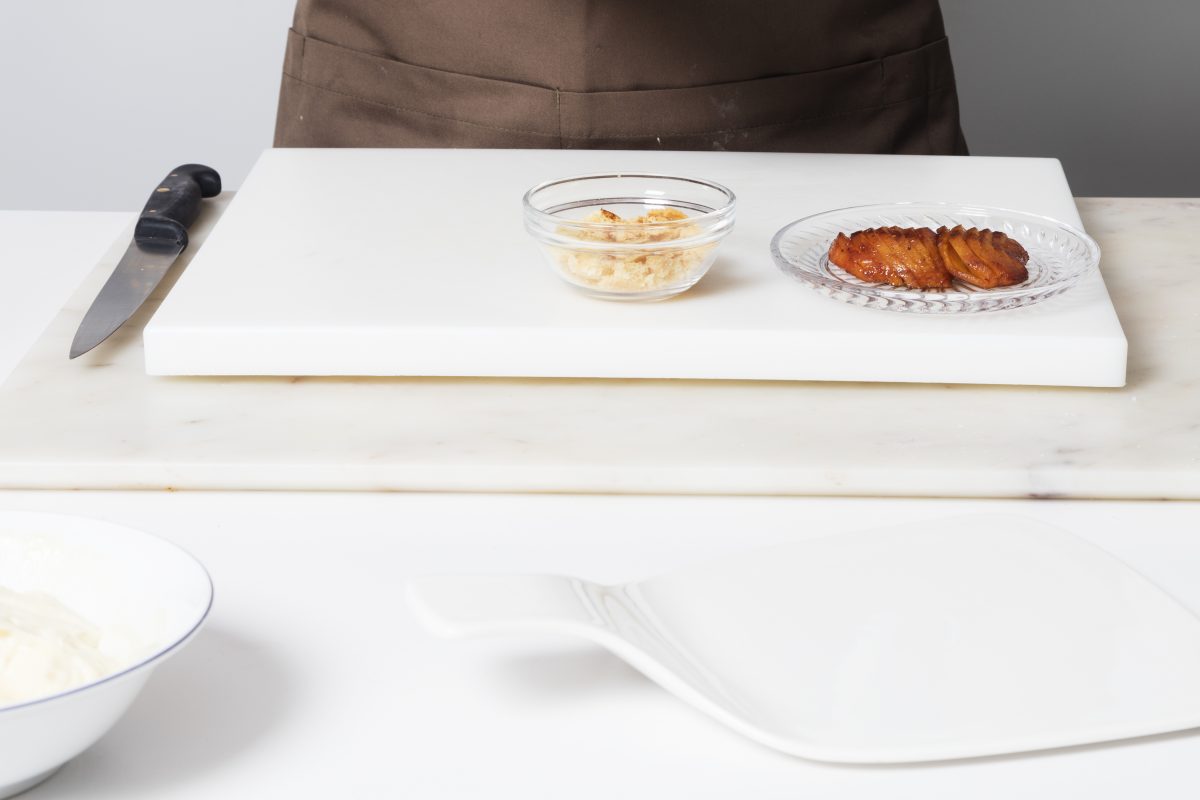 6. Arrange the peach slices on a plate, top with a scoop of ice cream, crumble, and Glaze with Balsamic Vinegar.
For the Crumble:
Cut the butter into small cubes.
In a bowl mix the butter with the flour by hand until you get a crumbly texture.
Add the sugar and the egg yolk and mix until smooth
Wrap with transparent film and put in the fridge for 30 minutes until hard.
Grate into small pieces and bake on a greased or silicon pan at 170ºC until golden and crunchy (about 14-16 minutes).