Ingredients:
1 medium squash
1 fresh fennel head
Pitted prunes
Olive oil
Preparation:
1. Pre-heat the oven to 350ºF.
2. Cut the squash into pieces 1-inch thick.
3. In a small bowl mix the Basil Pesto with olive oil and salt and pepper.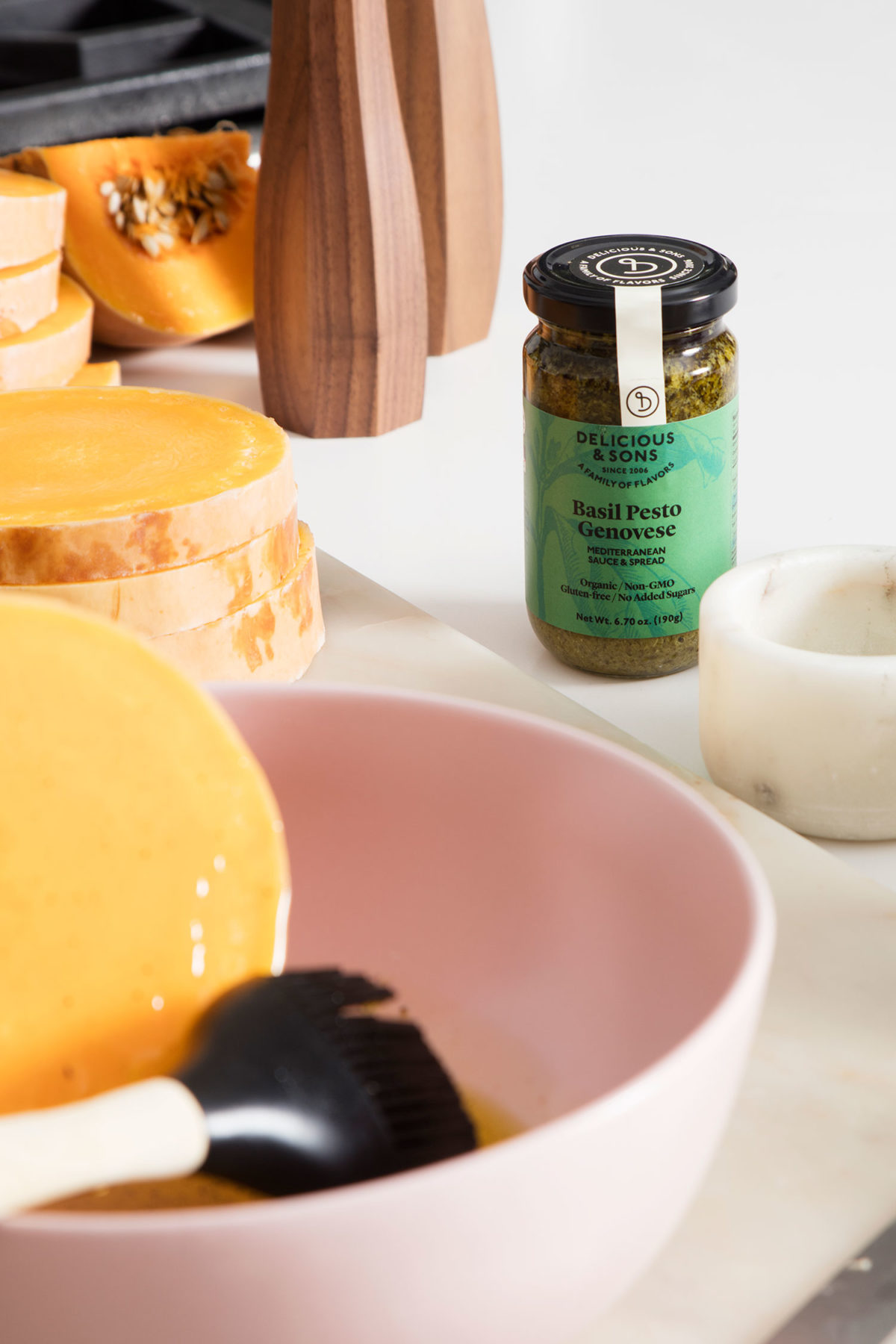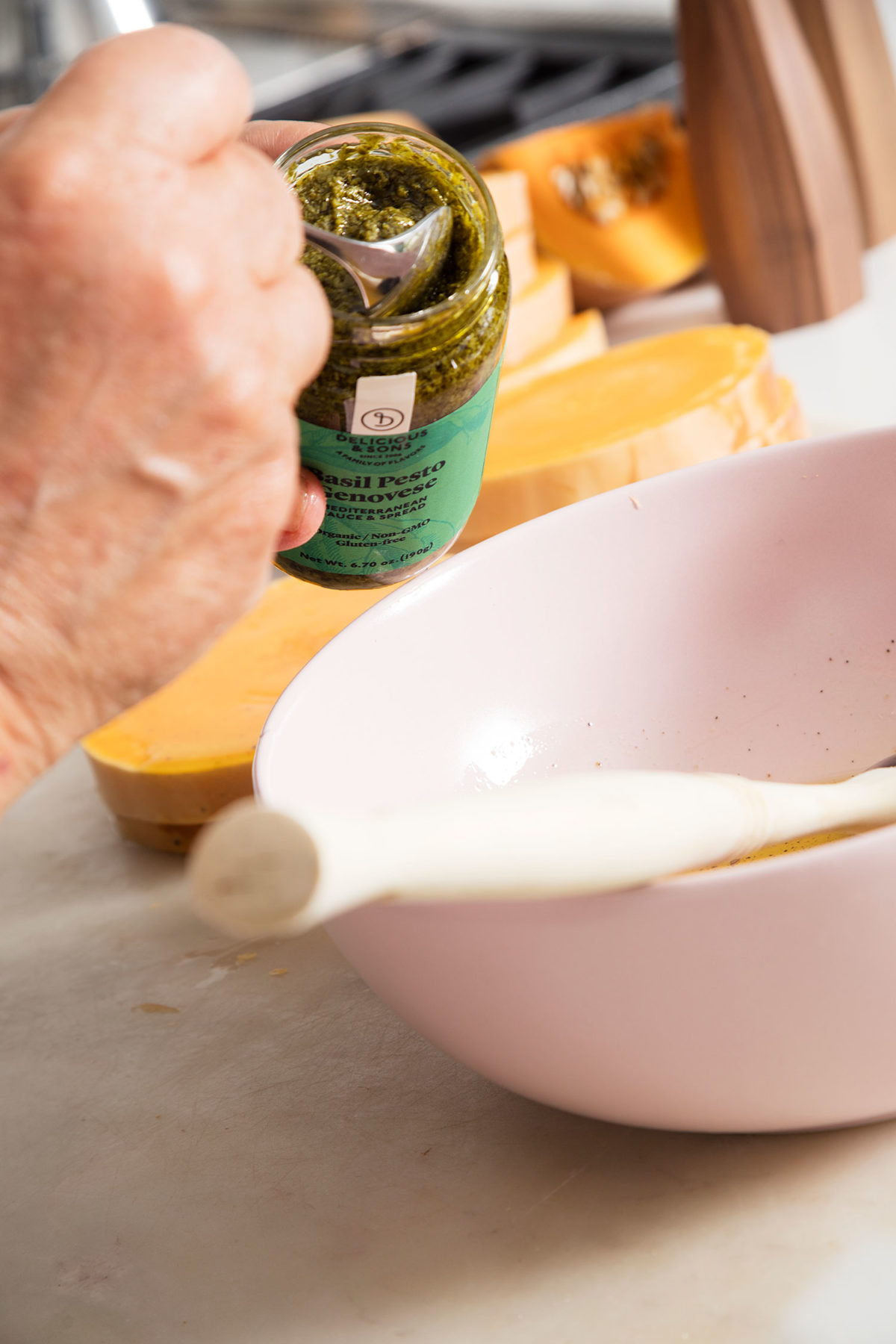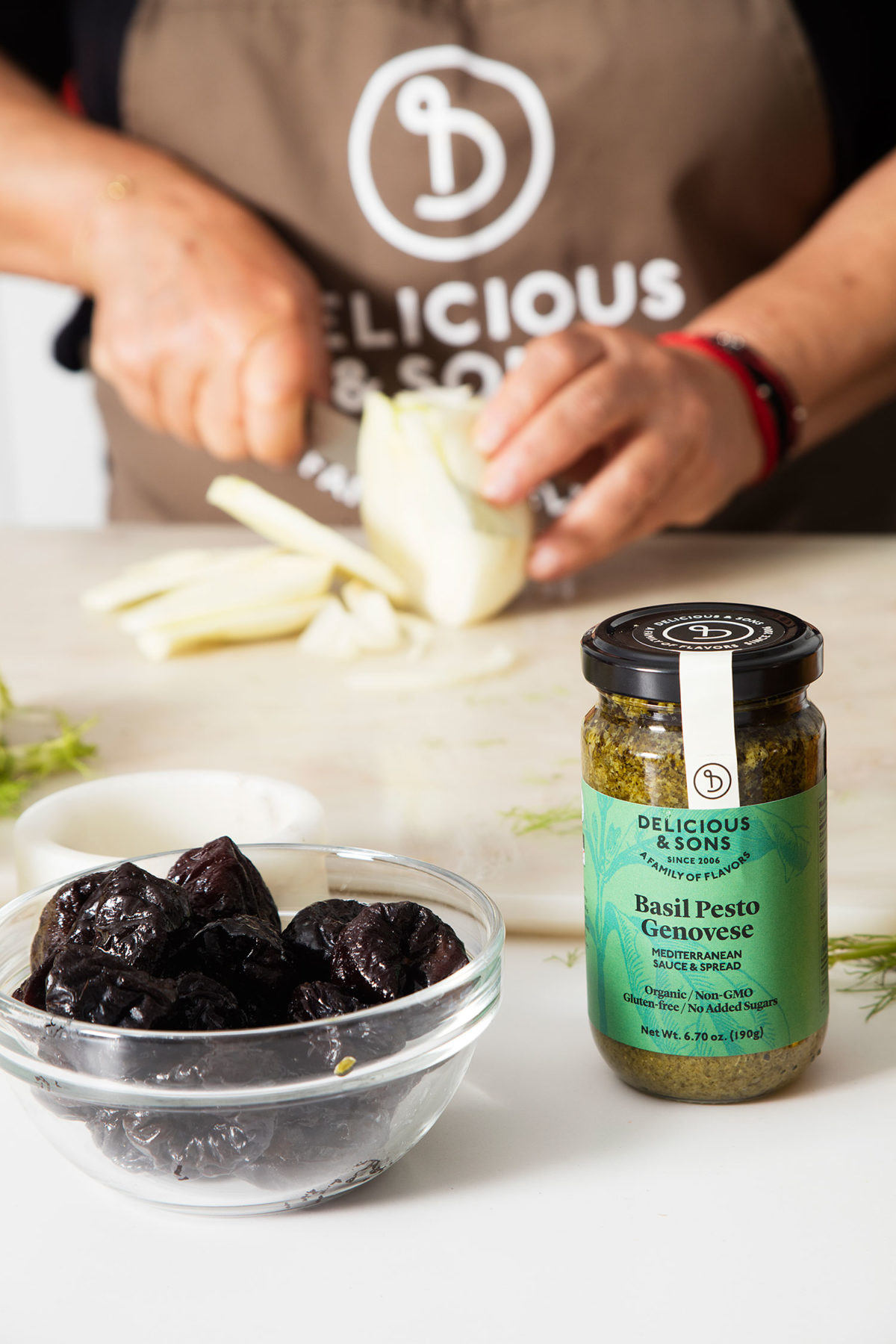 5. Place the cut squash on a baking dish with a silicon mat and marinade the squash with the pesto mixture.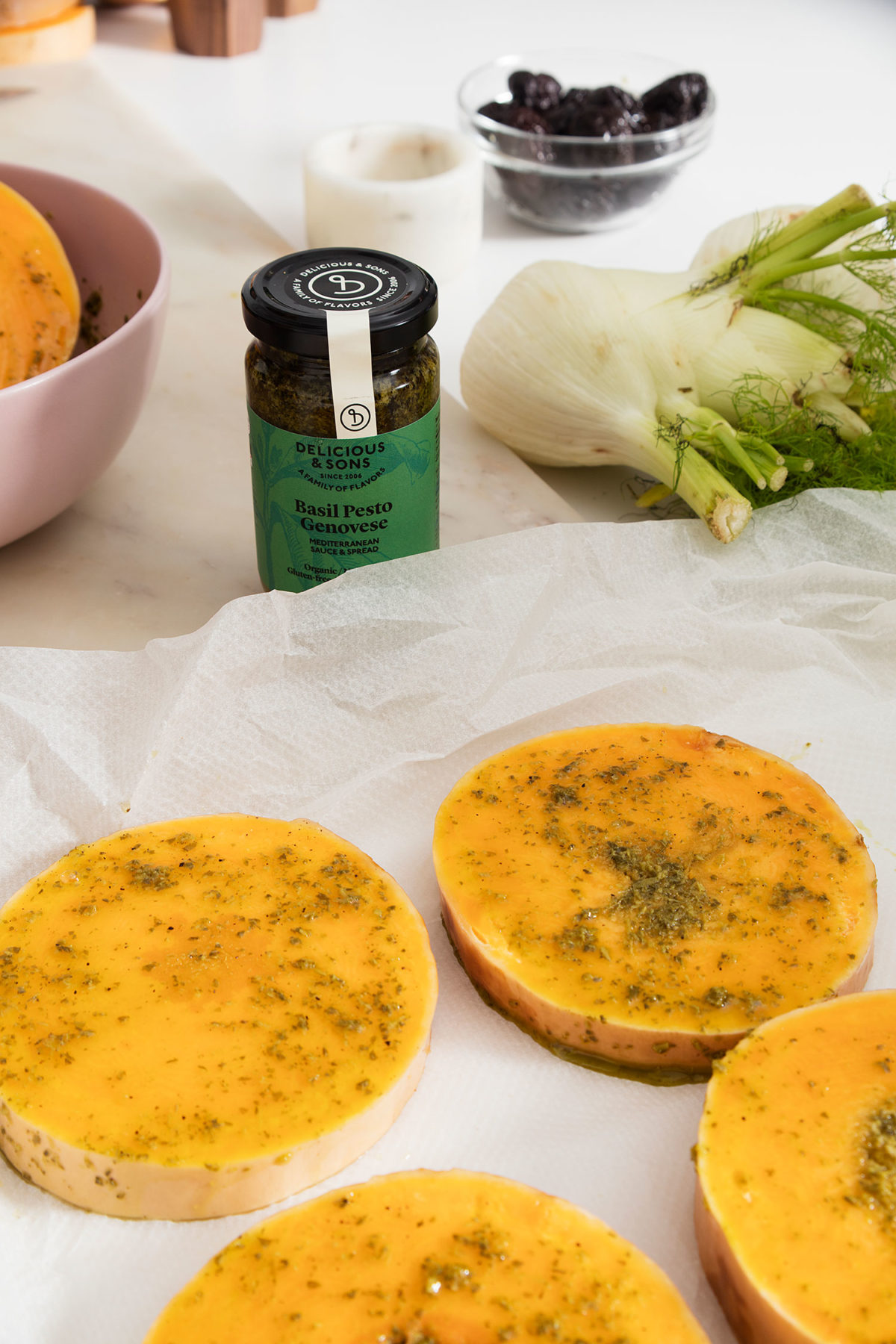 6. Bake for 25 minutes and remove from oven.
7. Add the fennel and prunes to the baking pan and cover all with the pesto sauce including the squash.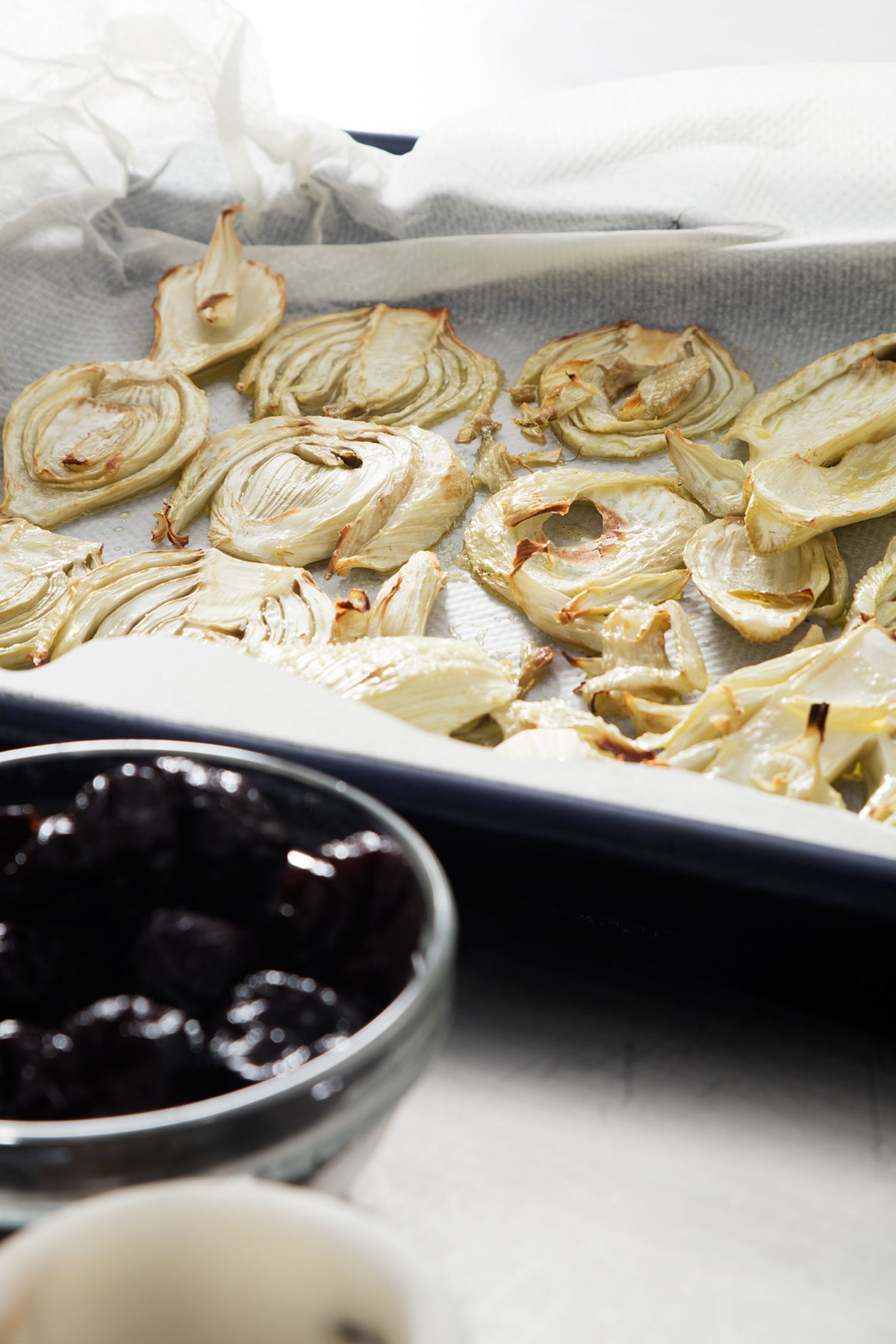 8. Return the baking sheet to the oven and cook for another 20 minutes or until the squash is cooked through and tender.
9. Arrange decoratively on a platter alternating between the squash, prunes, and fennel, and drizzle on a little pesto mixture. Serve hot.