Ingredients:
1 sheet puff pastry (can be gluten-free)
Preparation:
1. Preheat the oven to 390ºF.
2. Place the puff pastry dough on a cutting board.
3. Cut into three pieces.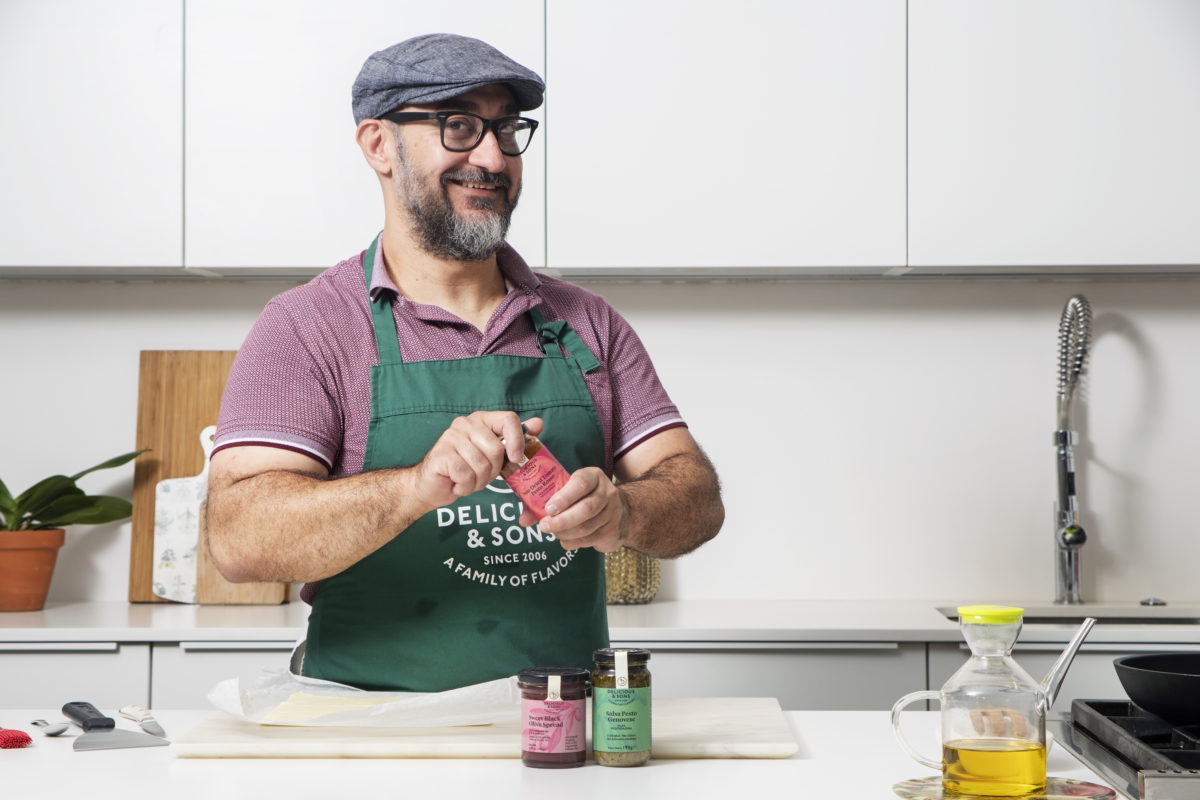 4. On each piece, spread one of the sauces evenly and finely over the whole surface of the puff pastry, leaving a fine central line free that will serve as a guide to roll up the palmiers.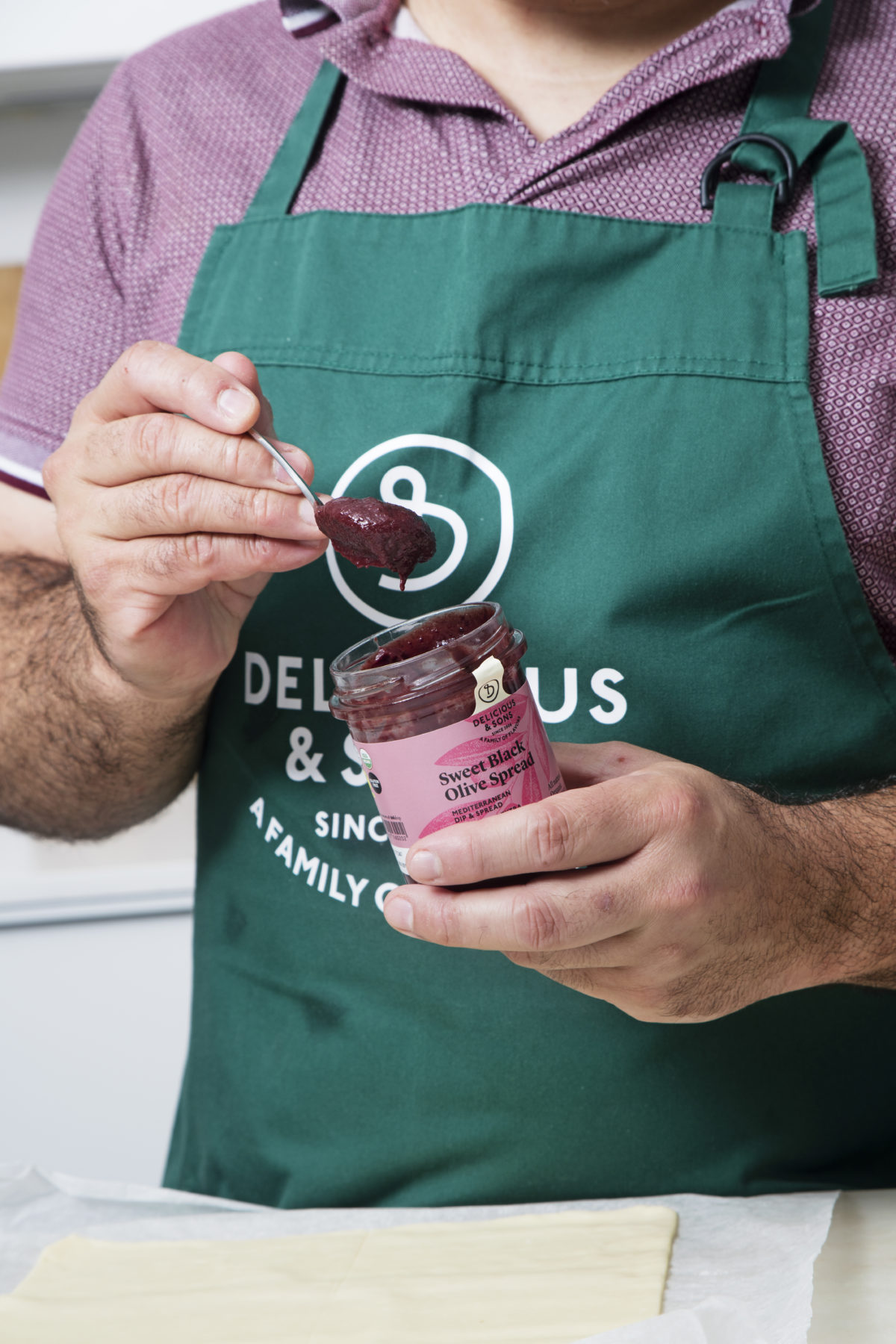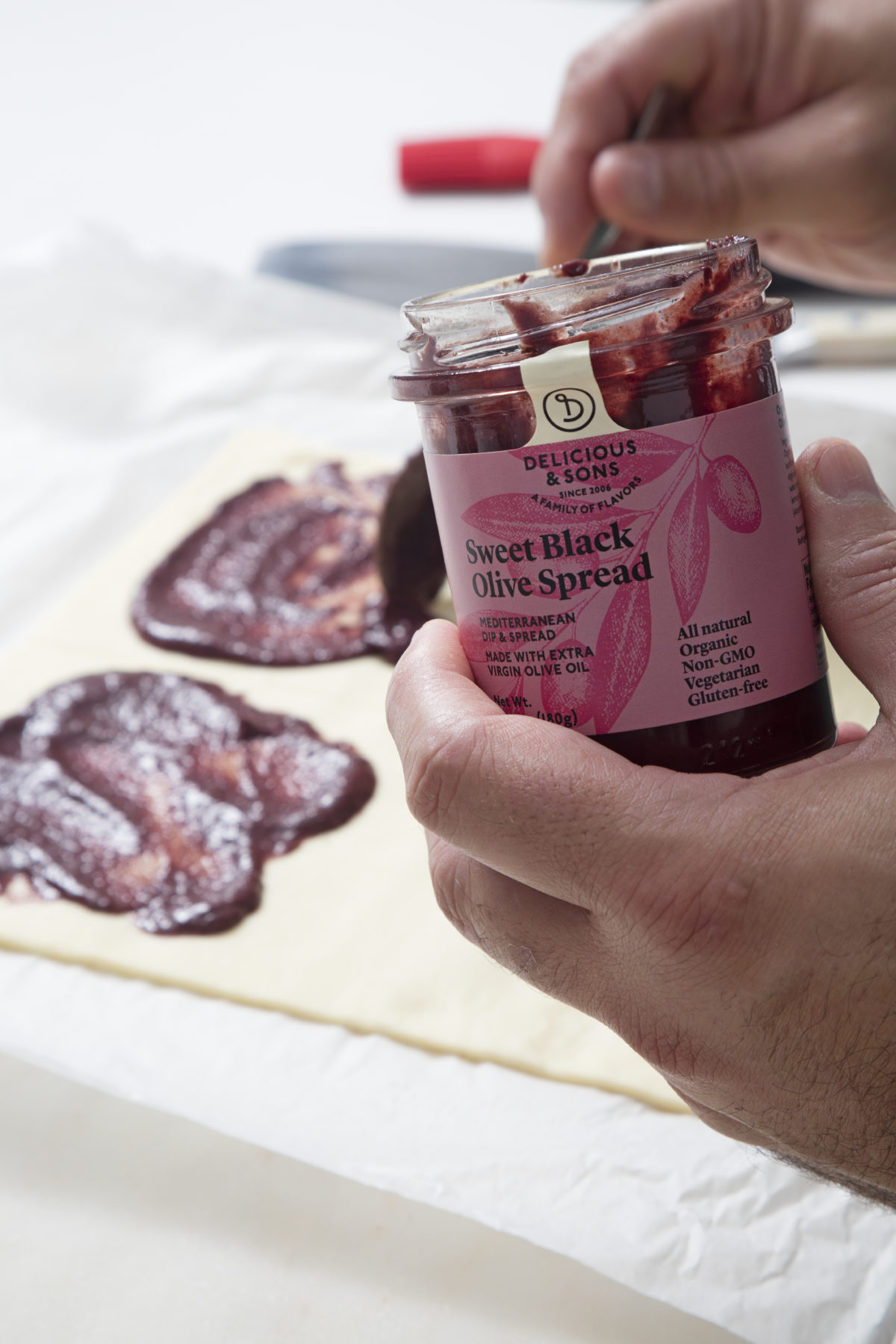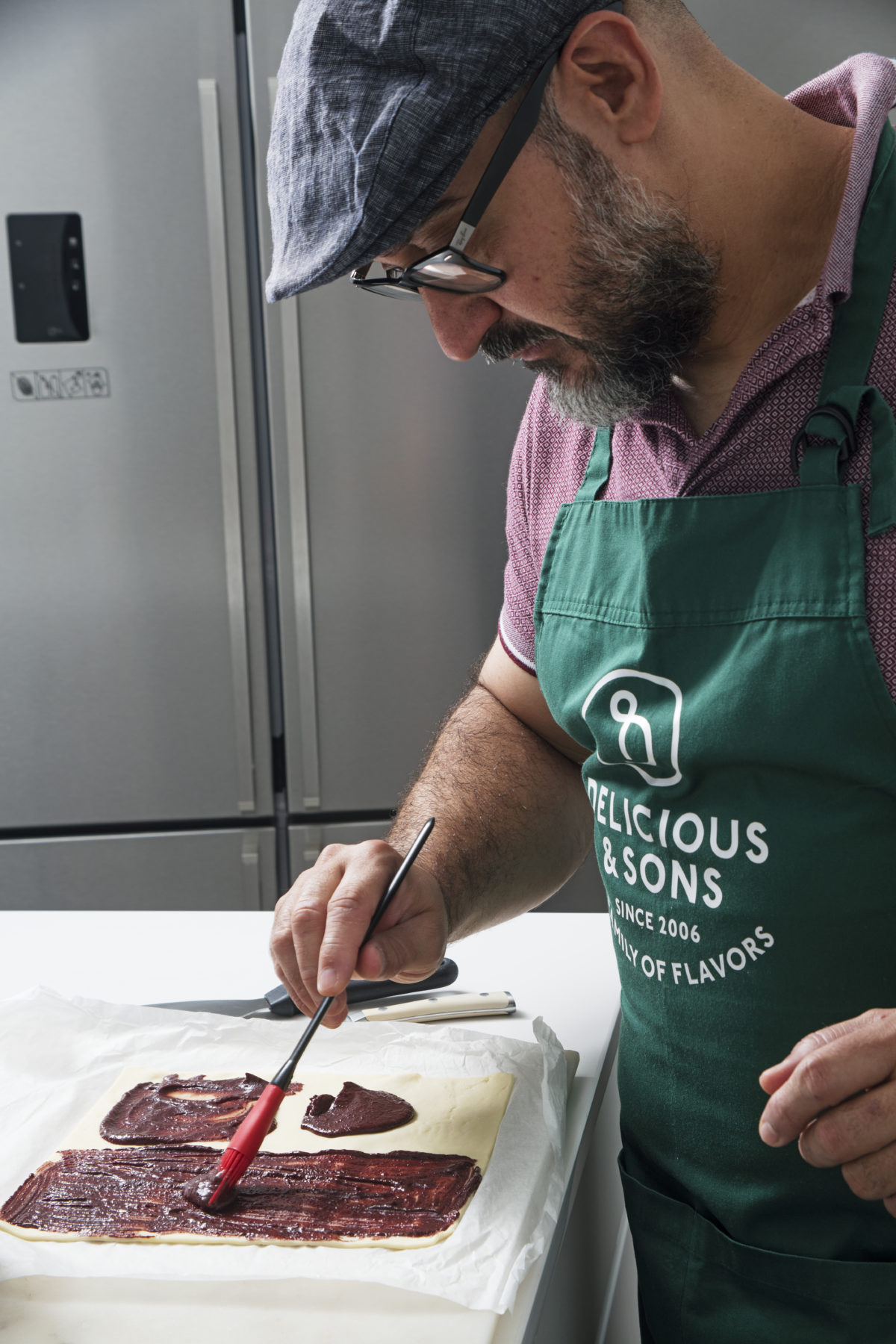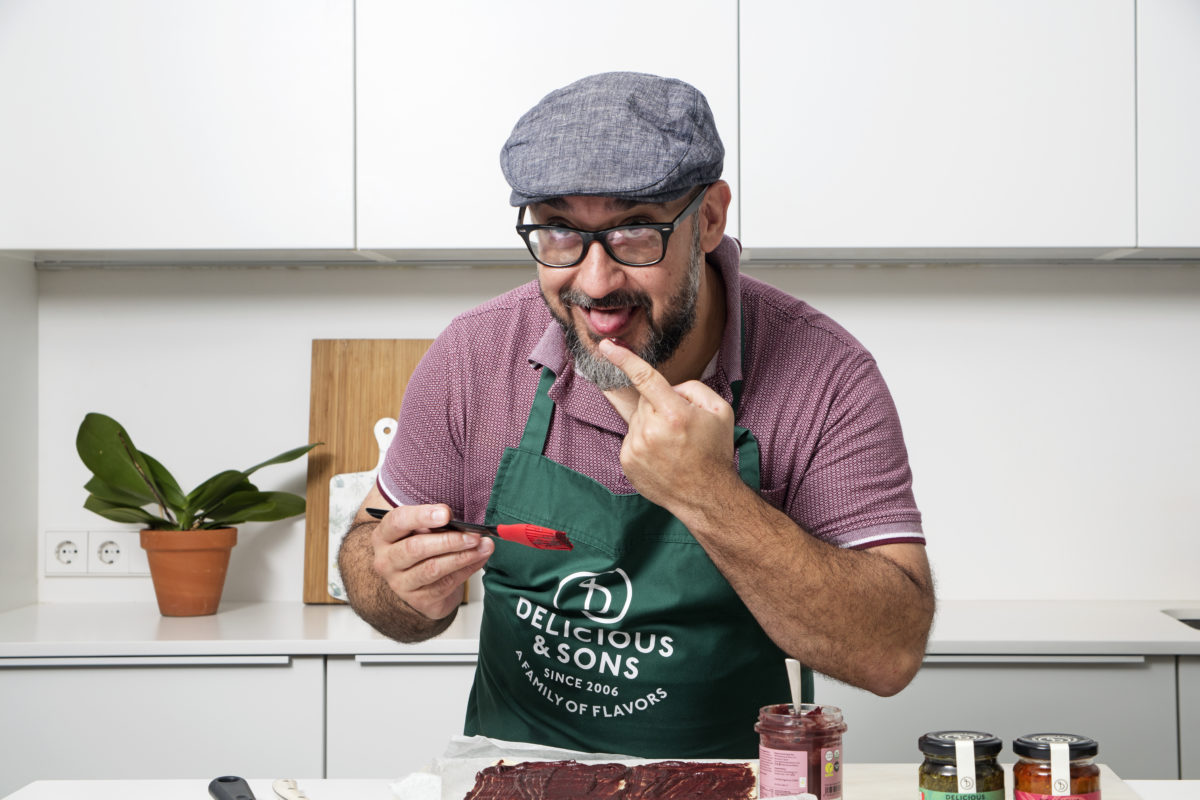 5. Fold the puff pastry from left to right until you reach the center. Do the same from right to left. With this we will get a giant palmier.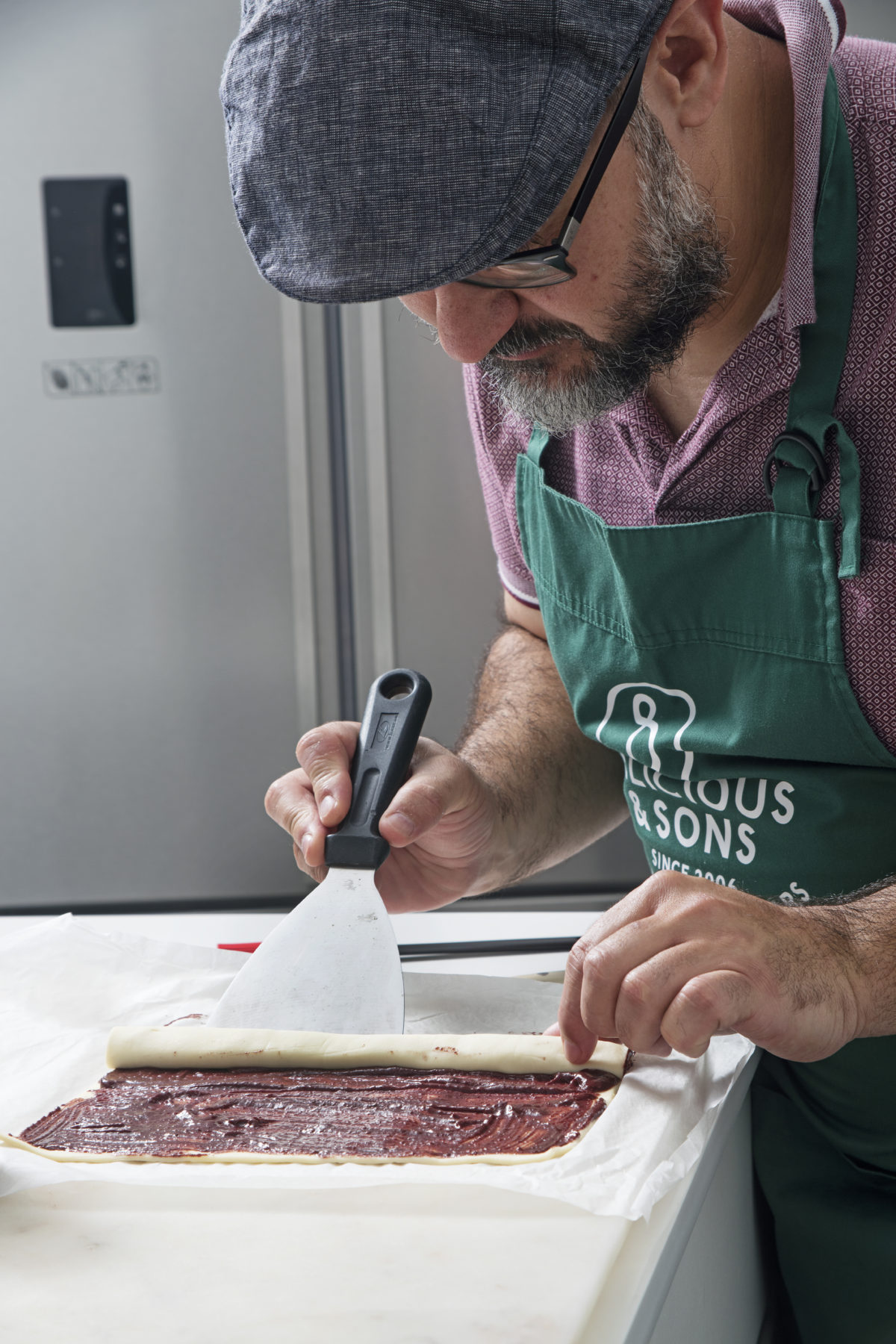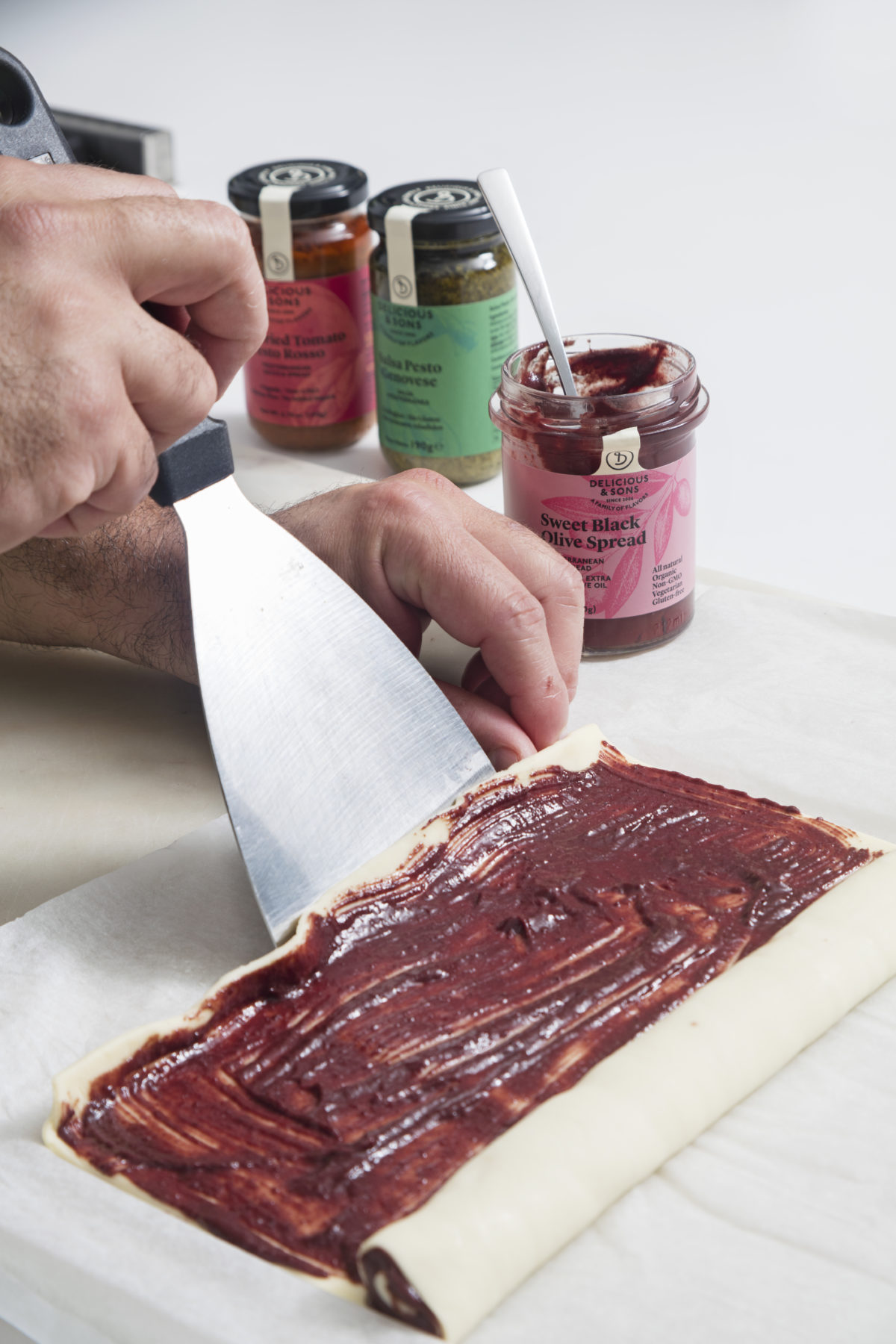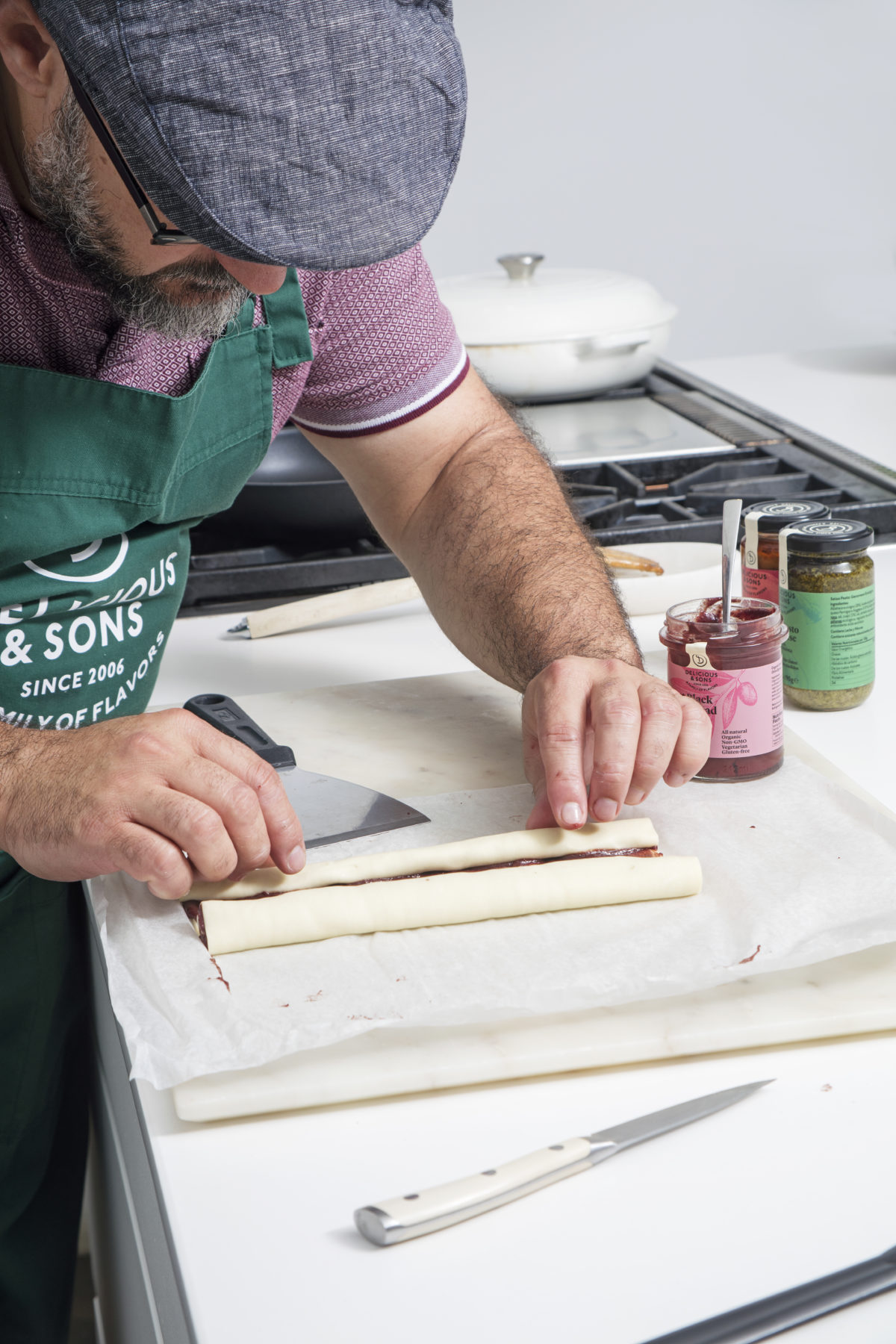 6. Cut into smaller palmiers about ½ an inch thick and place them on a baking tray lined with a silicone mat or parchment paper.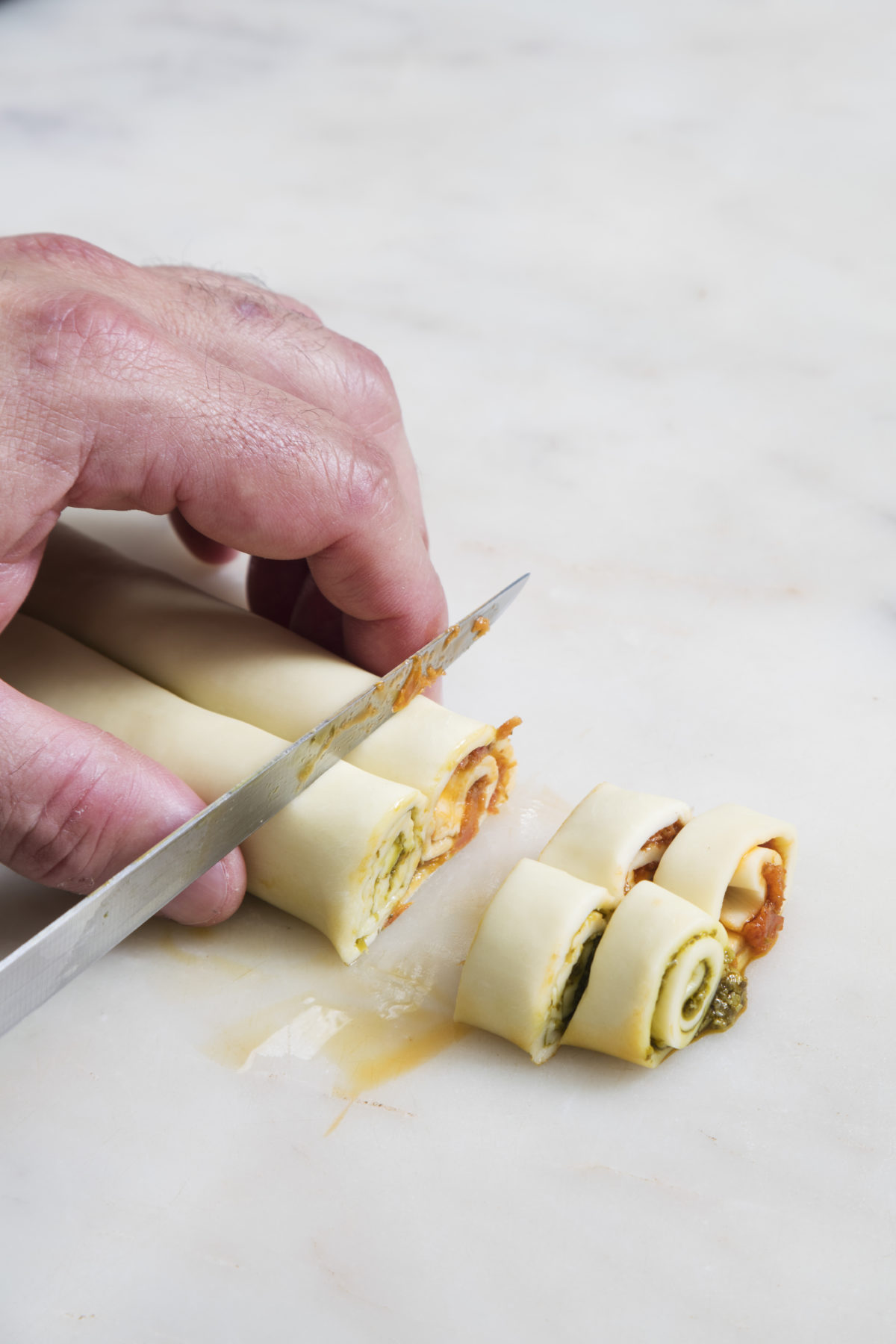 7. Repeat the operation with each of the spreads and sauces.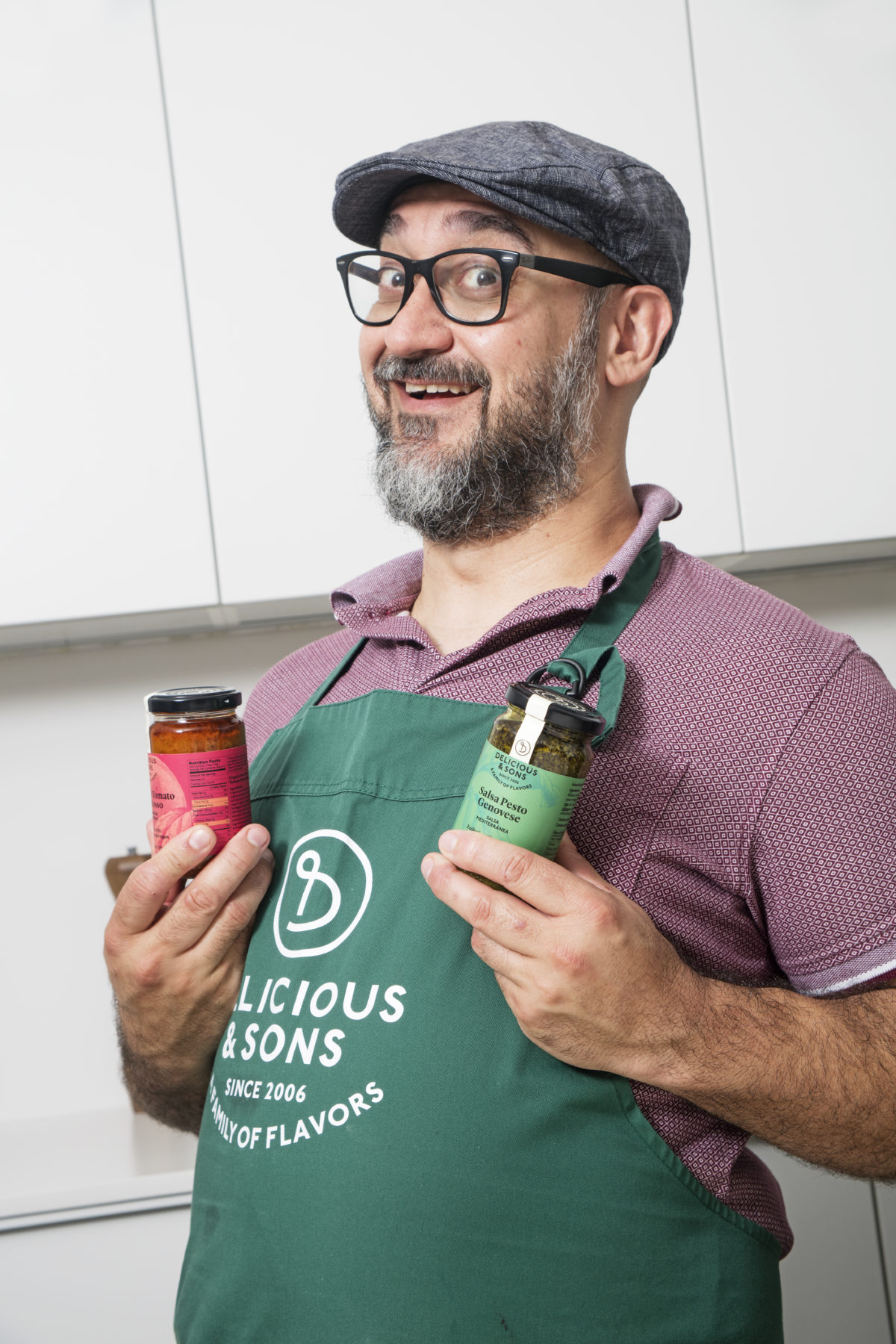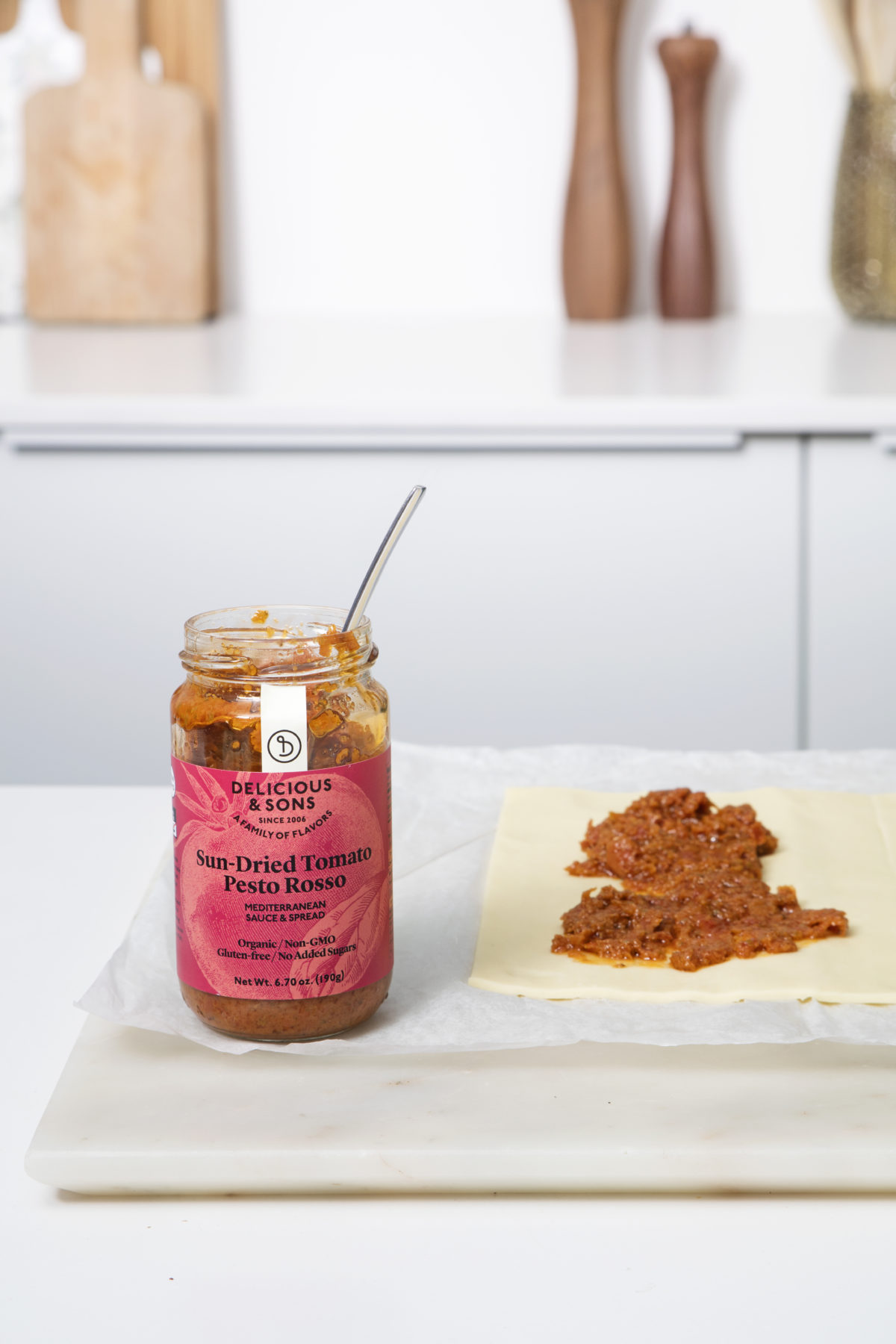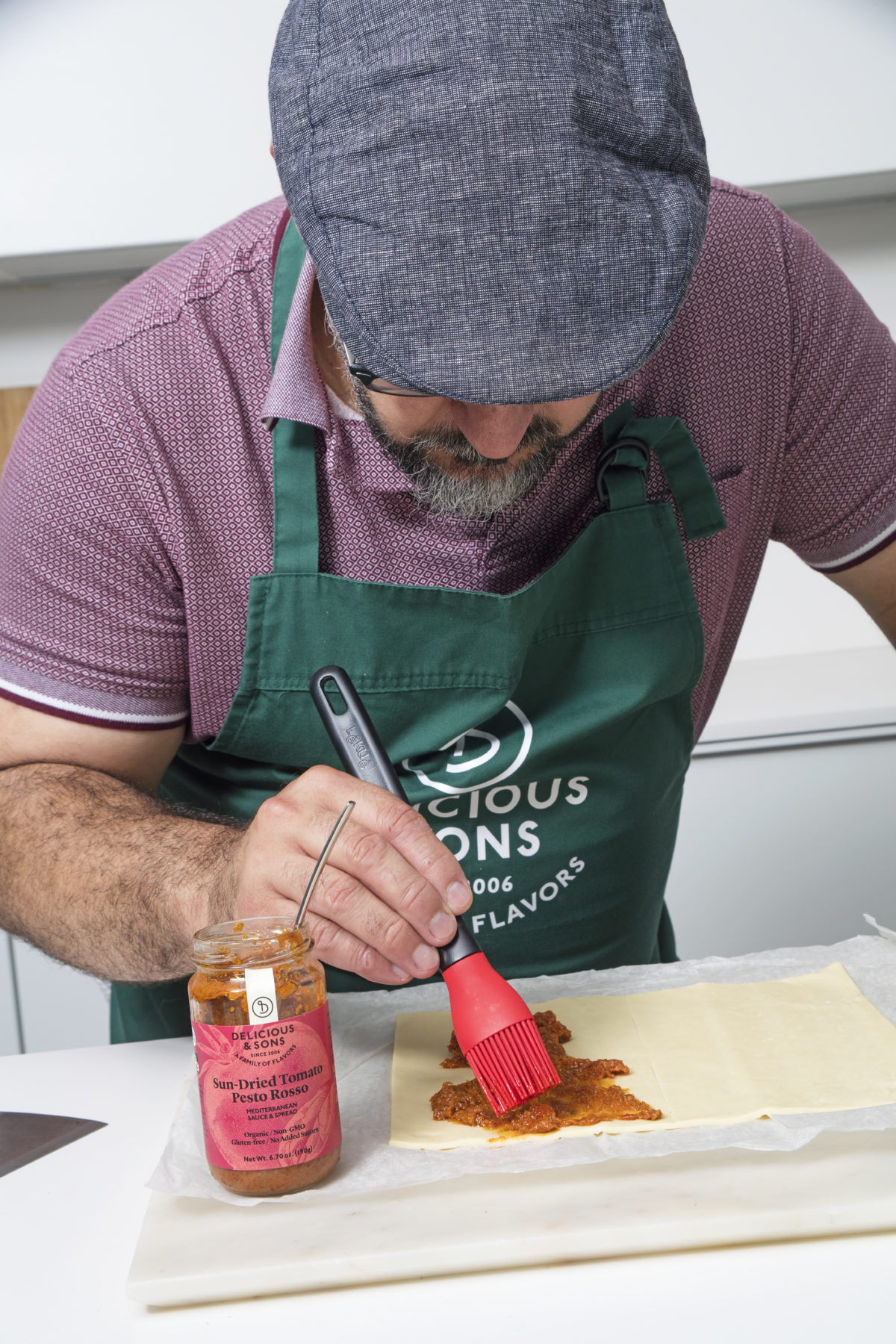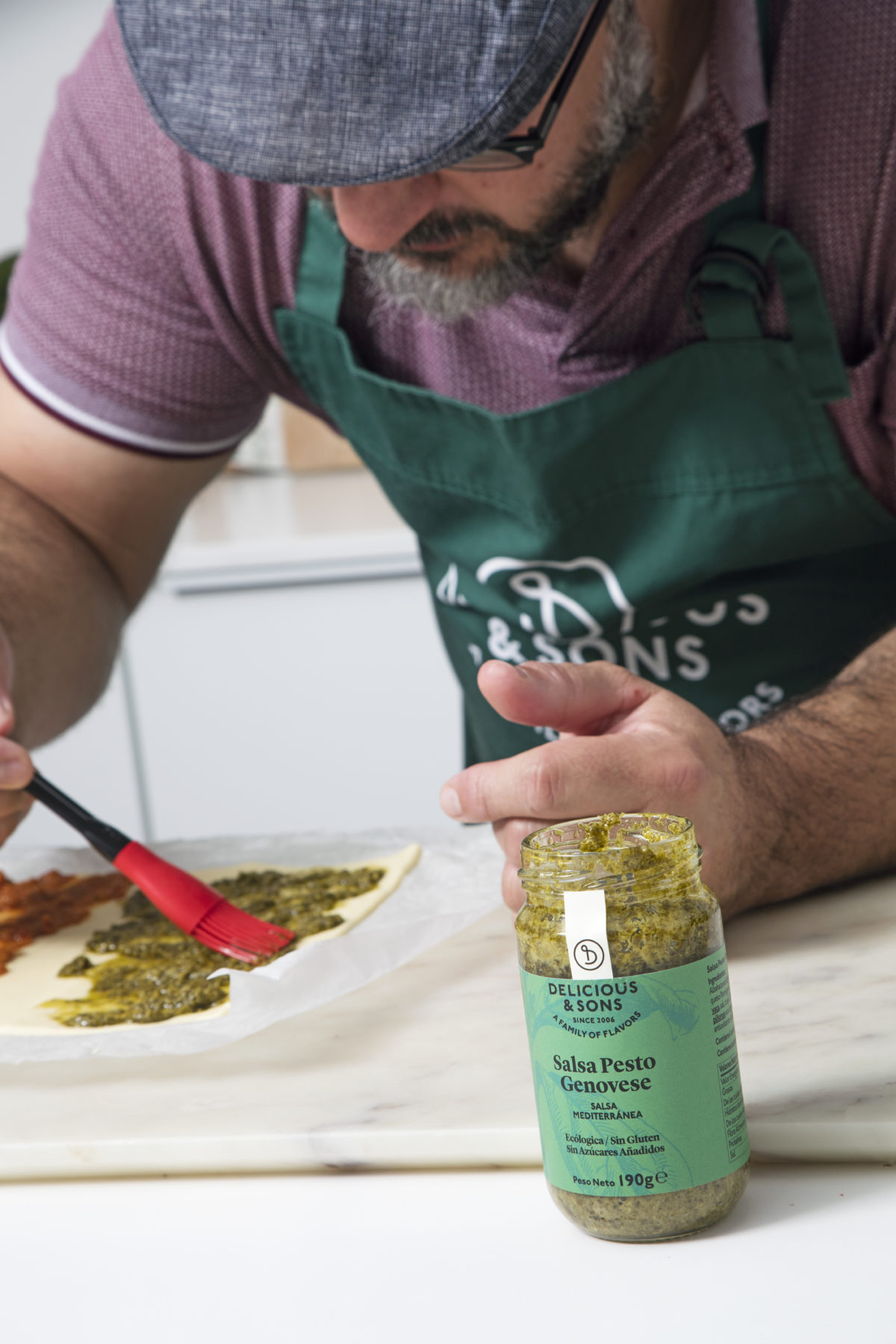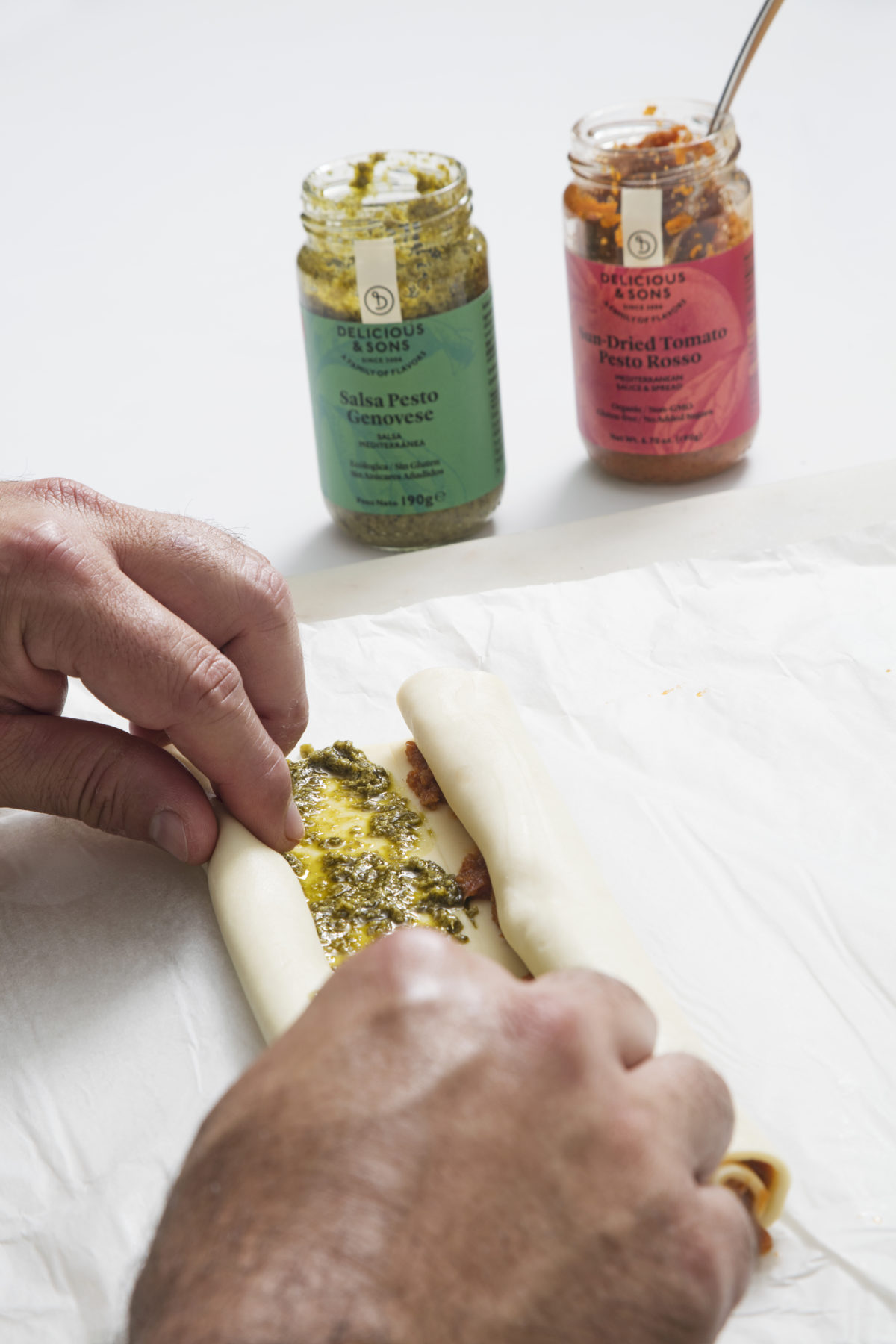 8. Bake the puff pastries until golden and crispy, about 10 minutes.