Your commitment to the sea is very important. Show it to others so they can join, too.
Sign up this September 17 to clean the Mediterranean with WE CARE and participate with your images in the creation of the video of the event.
Together we make it possible and together we will make it visible.
How will we do it?
This year, in addition to collaborating with the cleanup, we want to ask you to collaborate in the creation of the video of the event that we are going to share and with people like you and show them that nature is not a garbage can.
With your participation and that of all the volunteers, we will create a video full of hope and future for our Mediterranean.
A video aimed at all the people who are like you.
Thousands of people with whom you can now share your commitment to the sea.
We ask for something very simple.
Record a video of about 15" horizontally and vertically (both options) with your cell phone.
What should you film?
How you clean the beach
Show what you clean up or what needs to be cleaned up.
Your happy face.
While recording, say your name proudly.
Send the videos by WhatsApp indicating your name in the message, to this number +34 613 52 54 62 and before September 21.
Send us as many videos as you want. Our team will select the ones that best integrate with the videos of the other volunteers.
With your participation we can create an emotional video that captures the essence and energy of this day together.
A day to make a difference.
Thank you!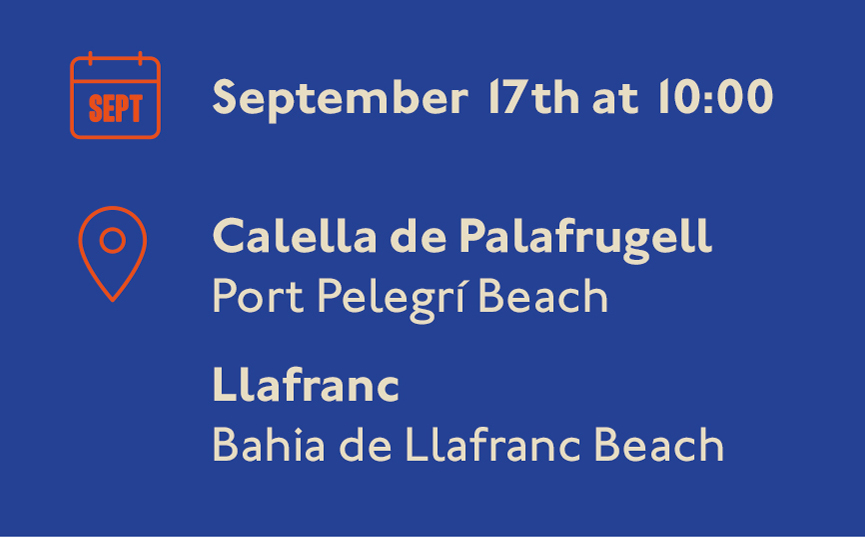 Find all the detailed information by clicking here.