Why is this trip so special if we come so often and our lives are basically being lived in both of these two marvelous and powerful cities?
Delicious & Sons: this is our new brand, our dream over the past few years that has become a reality. The brand that will revolutionize the way in which we understand food, because eating well does not have to be sacrificed in order to eat healthily, organic, gluten-free, non-GMO. An inclusive brand, one that even vegetarians and vegans will find products for everyday use. The food brand for the 21st Century.
We're not new to this, not even on this trip… Ricky is from New York, I'm from Barcelona, and we live our lives between Barcelona and New York, however starting 10 years ago we need to add Tuscany as our third center of operations, a place where our children have grown up loving the culture that is so Mediterranean, full of olive flavor and a lot of pasta.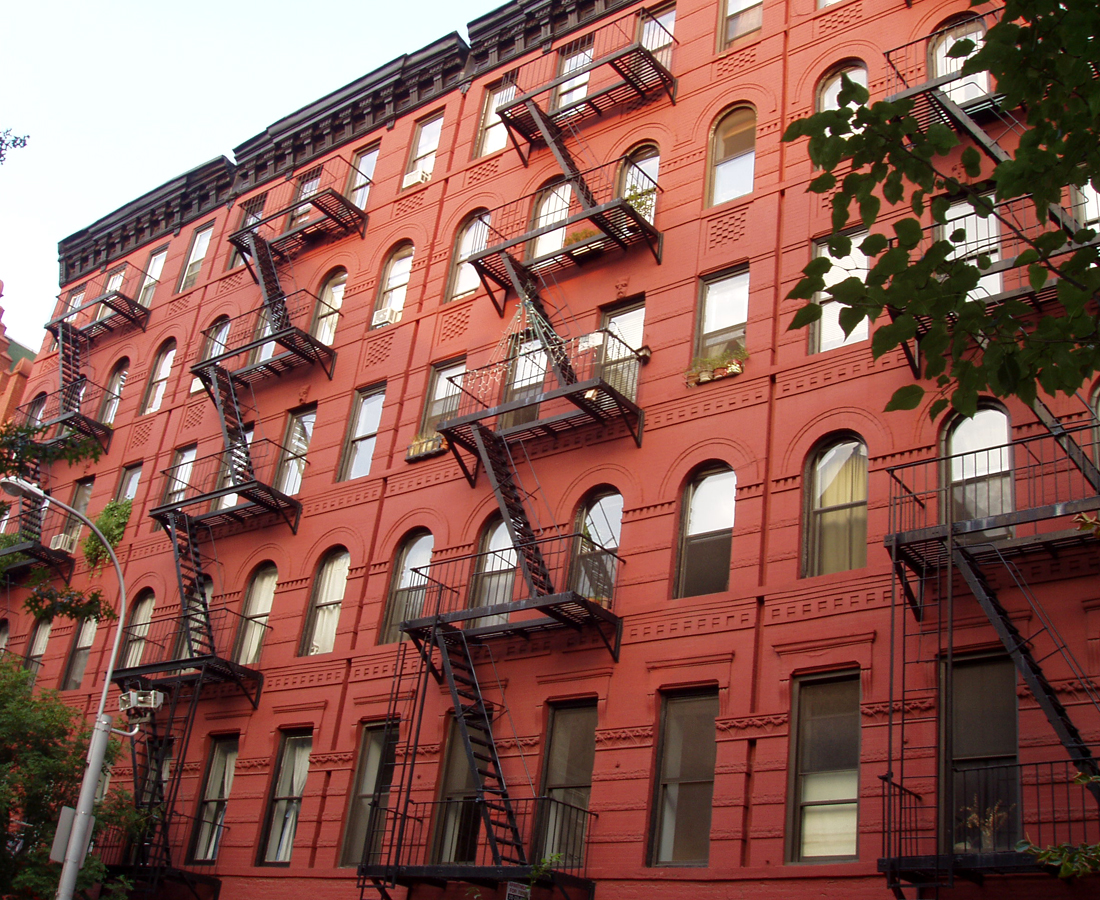 I still remember the conversation that set it all off when we decided to dedicate ourselves to the food business: a gorgeous, sunny winter's day on the Barceloneta beach. There we decided to leave our careers (I was in advertising and Ricky in sports marketing), and dedicate ourselves to our passion: eating well!
From that conversation our first child was born, the Delishop brand (www.delishop.es), a grand endeavor full of innovative energy and that brought, initially to Spain, a journey through the cuisines of the world through our retail stores that included 7 stores between Madrid and Barcelona. When we celebrated our 5th anniversary in 2011, we opened our multi-purpose gastronomic space, entirely unique at the time, a gastronomic hub as it would be called now, that had an event space, a cooking school, our flagship store, showroom for our over 3000 Delishop products, a packing facility, and logistics center as well as our offices.
We always said that we needed to work in a space where we smell onions, artichokes, truffle, or whatever else was cooking at the moment, we didn't want to stray from the ingredients that were the base of what we did. There we raised our first daughter at the same time as our business, and later our son as well. A company run by food entrepreneurs, family-oriented, and full of energy and positive thinking.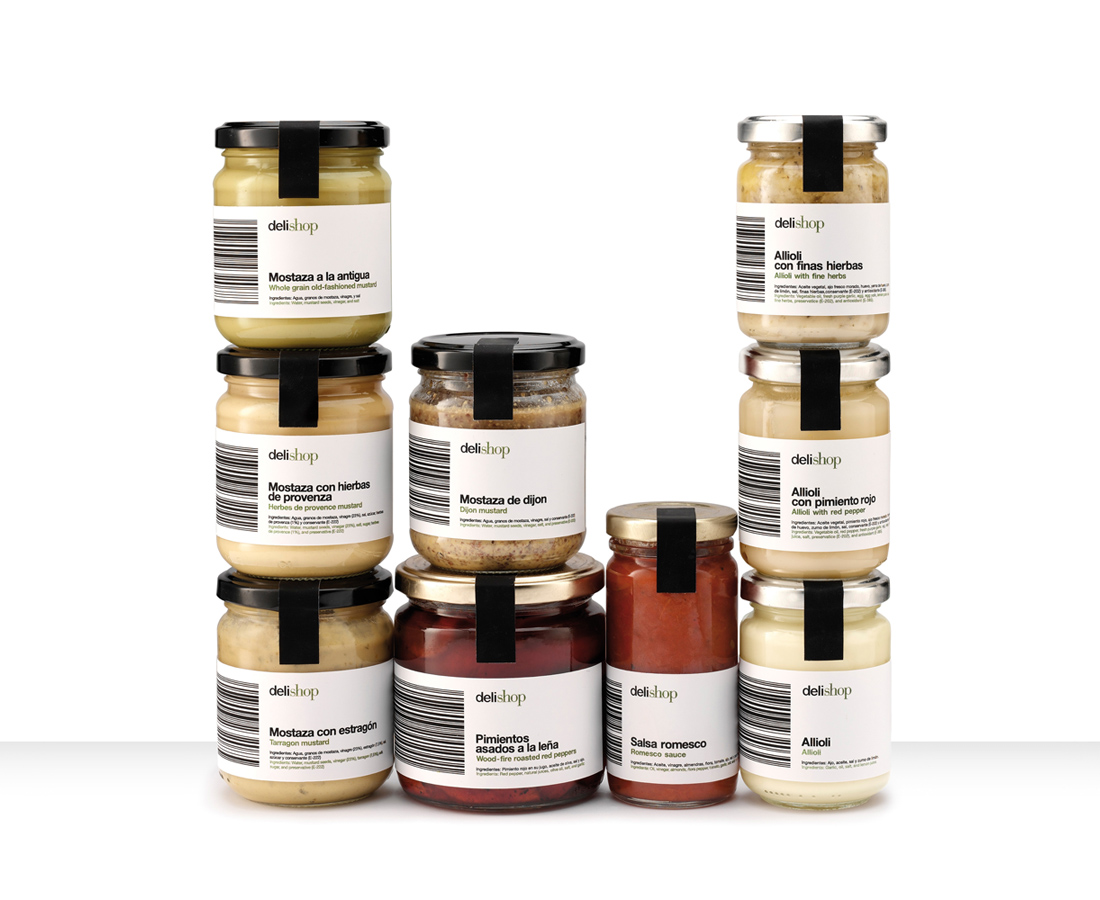 Delishop was groundbreaking and innovative, received more awards than we could have ever imagined: taste awards, business awards, for retail, for packaging, we were selected by Wallpaper* Magazine for several years and participated in the "Made in Japain" exhibition in Tokyo representing Spain. (http://www.delishop.es/list/414/48/2/1/1/Premios.htm).
From 2006 until now, many things have happened, and the most important, and the reason of this post, is Delicious & Sons, this marvelous brand that speaks directly to the way we eat in the 21st Century, which has come to stay and show us the normalization of a specialty food product that is also healthy, organic, non-GMO, gluten-free, vegetarian and vegan, and in 2017 will also be Kosher. Following years of innovation, Ricky and I, decided that while Delishop is super aspirational, very high end gourmet, tremendously minimalist and attractive, Delicious & Sons had to be a standing ovation to the Mediterranean, to our healthy way of eating, based on quality ingredients.
We have worked over the past few years to empower Delicious & Sons with all of these brand values and of course the products that make up the reality around our tables: today when we sit around a table we can observe that there are many different dietary leanings, cultures, nationalities, and as such a 21st Century food brand must meet the needs of everyone seated around the table, but above all the products must be full of flavor, great tasting, very authentic, easy-to-use, and as competitively priced as possible to be able to reach as many people as possible.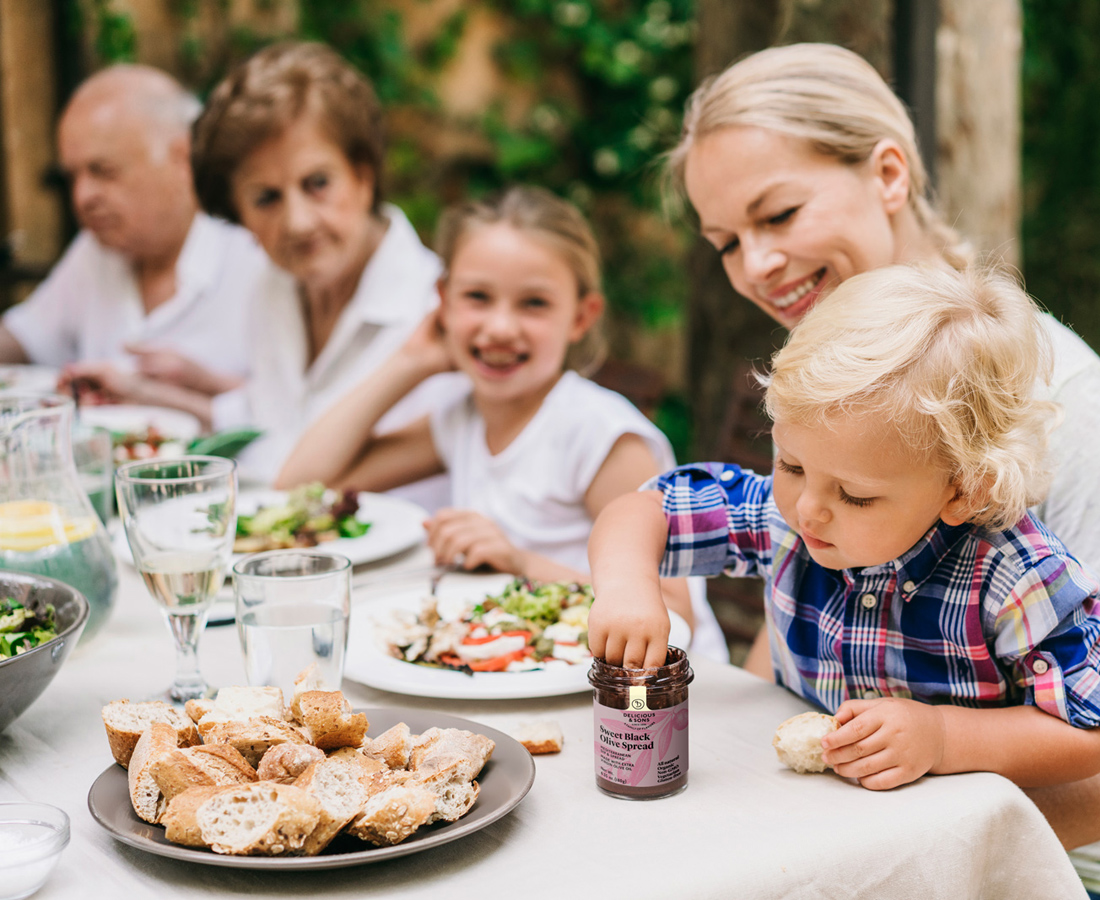 Today we are flying from Barcelona to New York, and not only to see Grandma and Grandpa, but this time to present at the Fancy Food show this new child of ours, this new challenge called, Delicious & Sons, an ethical brand that comes from the heart and which we would like to convey to the American market, because even though everyone tells us how complicated this market is, for us it is also a challenge but we are sure it is the ideal market that will understand a brand such as ours.
And so we arrived on the first day of the show, with difficulties and surprises that didn't deter us, and ready as true entrepreneurs to wheel our suitcases through the show to try to convey the wonders that are inside our jars.
And it was exhilarating, feeling the positive reaction from all of those professionals, it moved us tremendously and instilled in us the conviction to do it right.
Hello NY! Here we are, with our suitcases full of Mediterranean flavor, the aroma of tomatoes, rosemary, saffron, lemons and oranges, artichokes and eggplants, extra virgin olive oil, sun-dried tomatoes, Porcini mushrooms and truffles, lots of truffles, black and white, these are all the treasures that we have created in the format of sauces so that people can take care of themselves while eating and enjoy on an everyday basis a touch of authentic flavor, happiness, and the warmth of the son that will never stop shining.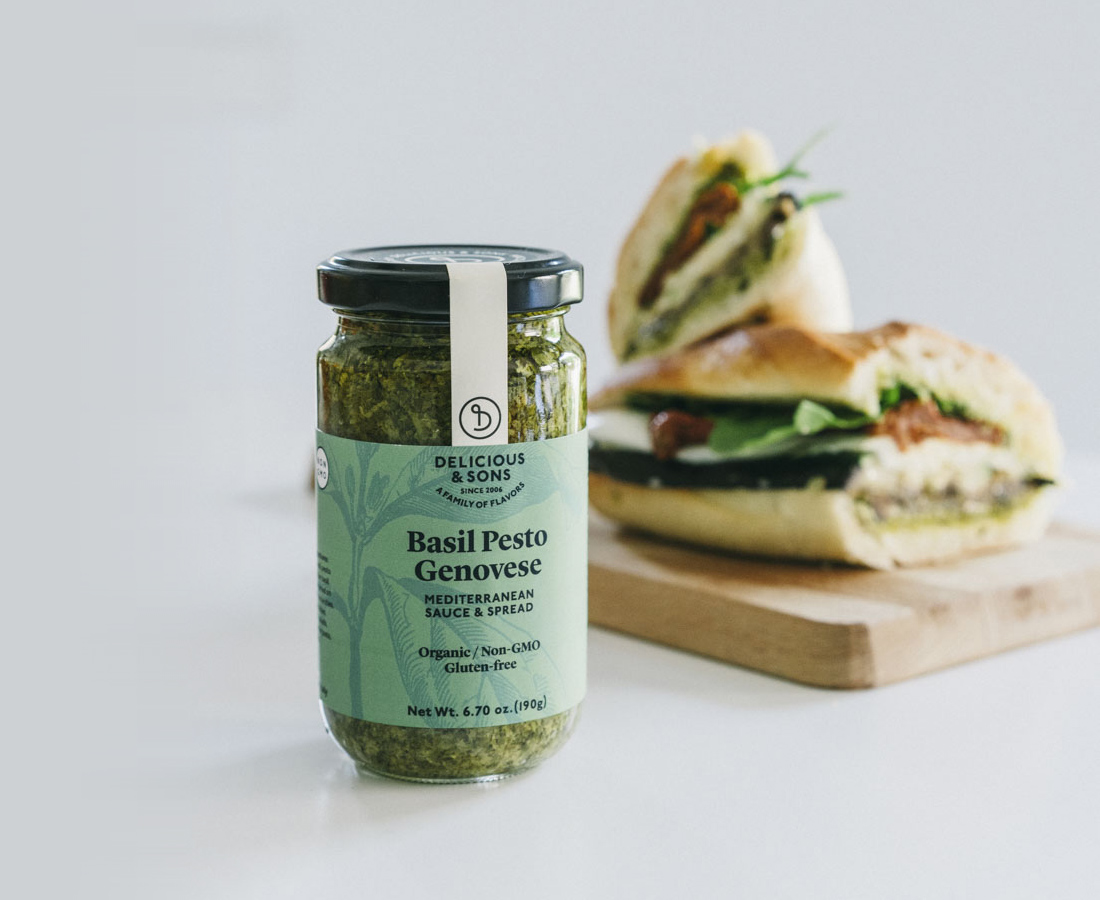 In the meantime, we will keep our fingers crossed so that the boat in which our products are travelling will arrive in NY as soon as possible and we can start delivering our flavor to stores across the USA. Let's spread the news!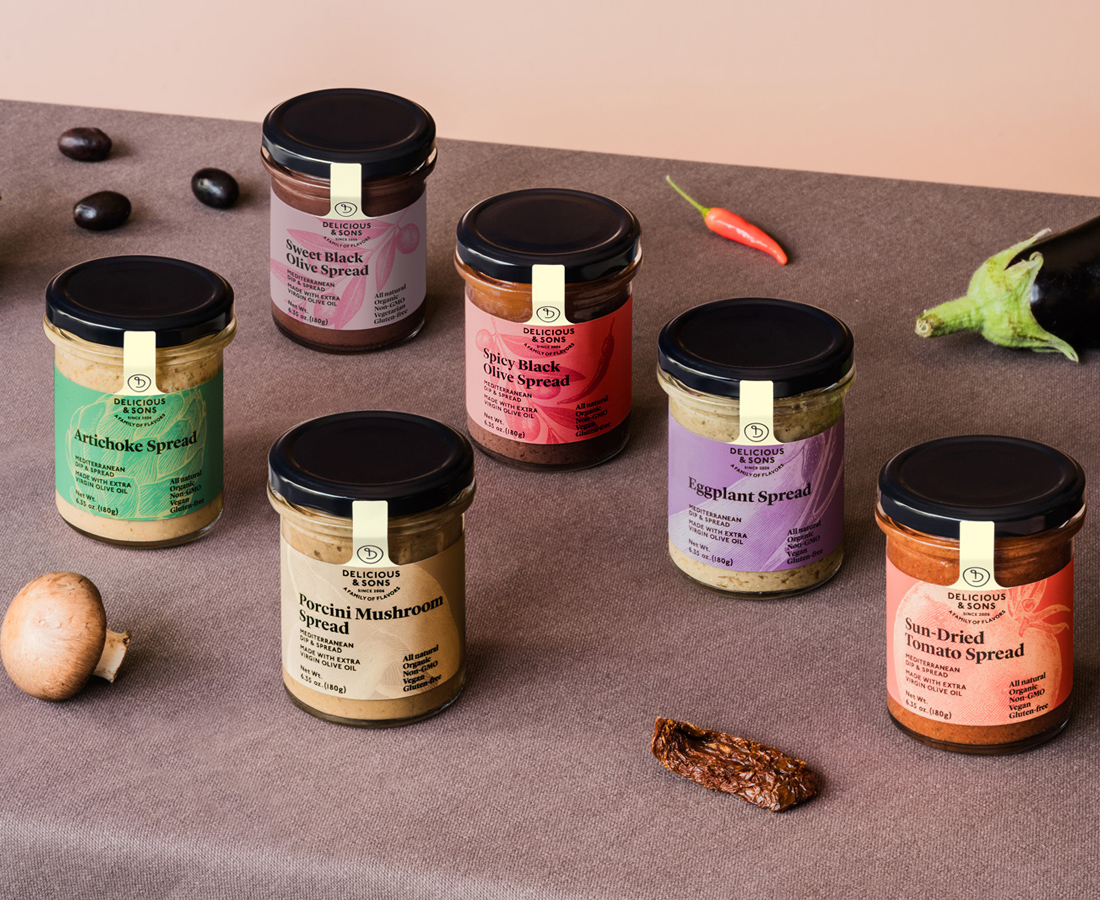 And we will take a deep breath, and unwind enjoying some time in nature in Connecticut.