Arriving to this wonderful area through winding, hilly roads that seem to go on forever; how we get butterflies in our stomachs with the excitement of seeing how our truffle-based recipes are about to come to life. We've been producing truffle products for many years and yet the excitement of this moment is renewed and intensified year after year.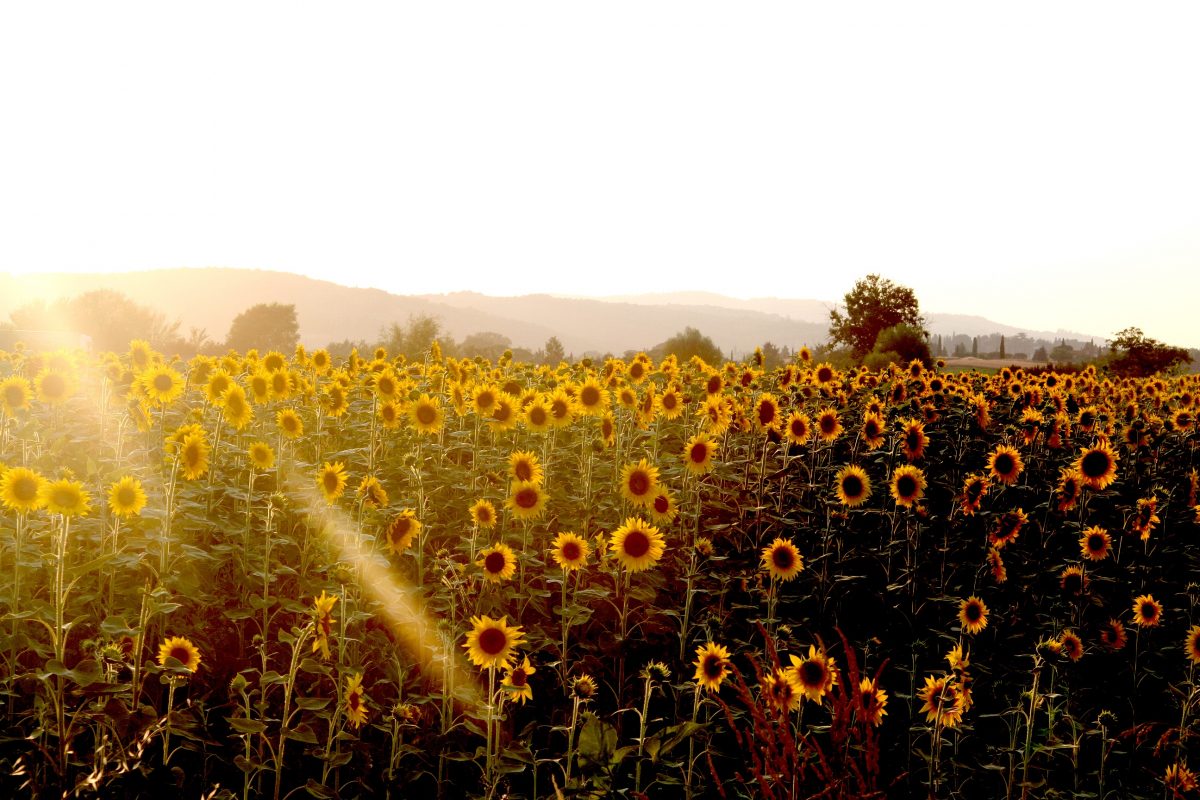 Endless sunflower fields that at times make us wonder whether we are in the Ampurdan or in Tuscany.
Even in the parking lot the aroma of fresh truffles is clear and intense. A wonder for the senses, although just for the nose! To see the result of the truffle gathering is tempting but we get straight to work.
This is the first interesting tidbit we'll show you which is this machine which washes the truffles thoroughly but carefully and very gently, saving an incredible amount of time.
It's hard to say that tasting the final results is not an absolute pleasure!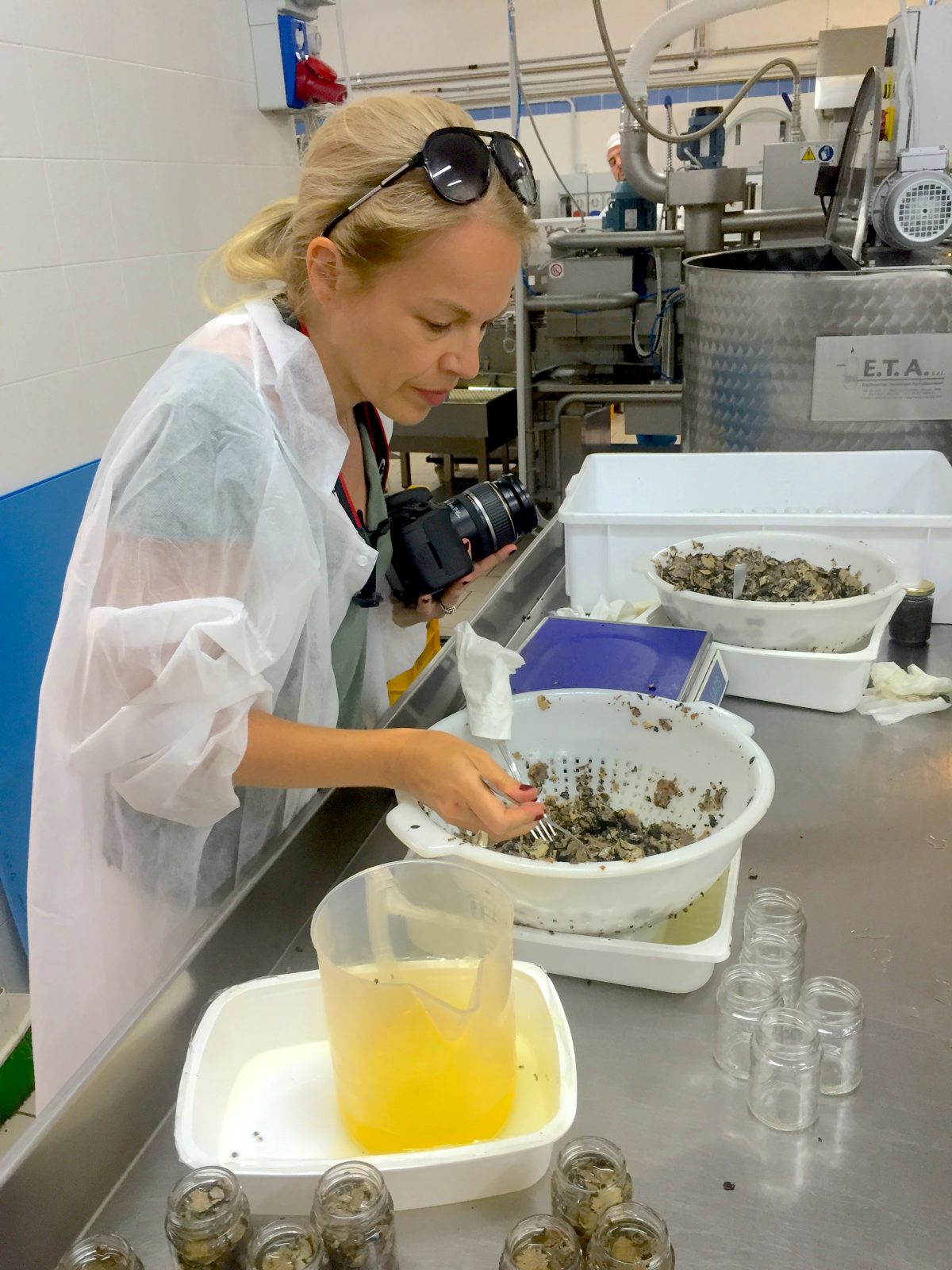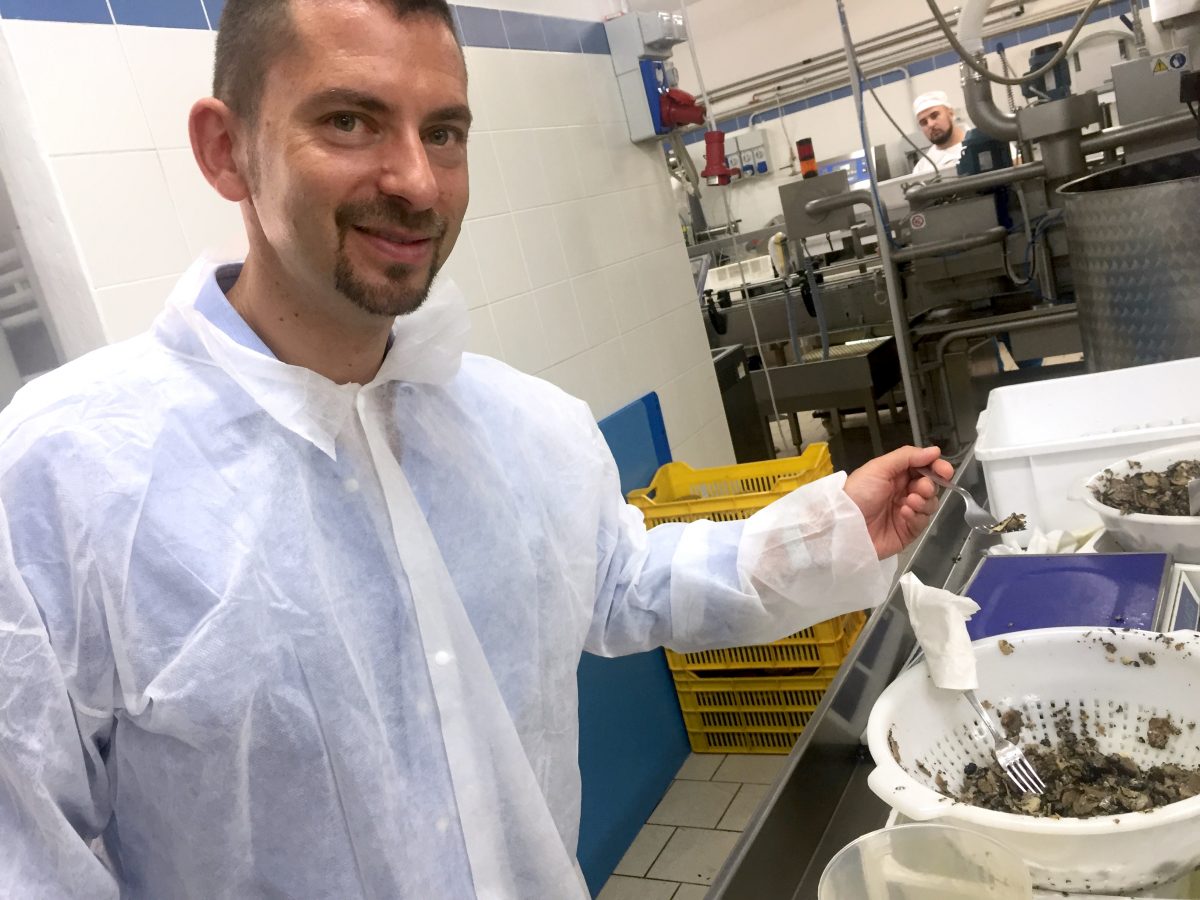 And all of us are enjoying ourselves, because as the little ones keep busy drawing, they're also snacking on a new test product of truffle potato chips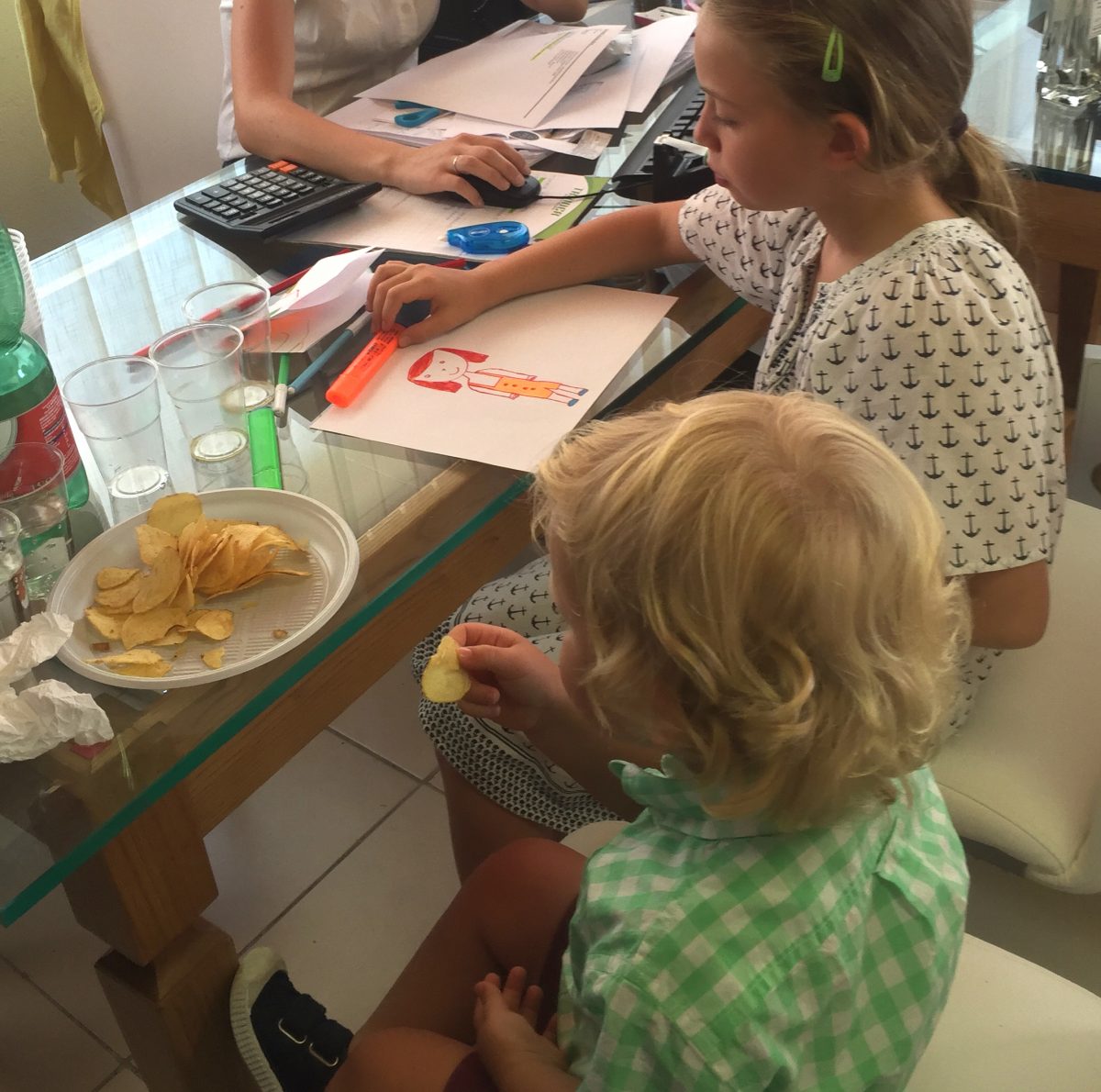 However, the best moment comes with the truffle hunt. You may think it's strange, but even today it is this adorable dog that hunts and finds the truffles.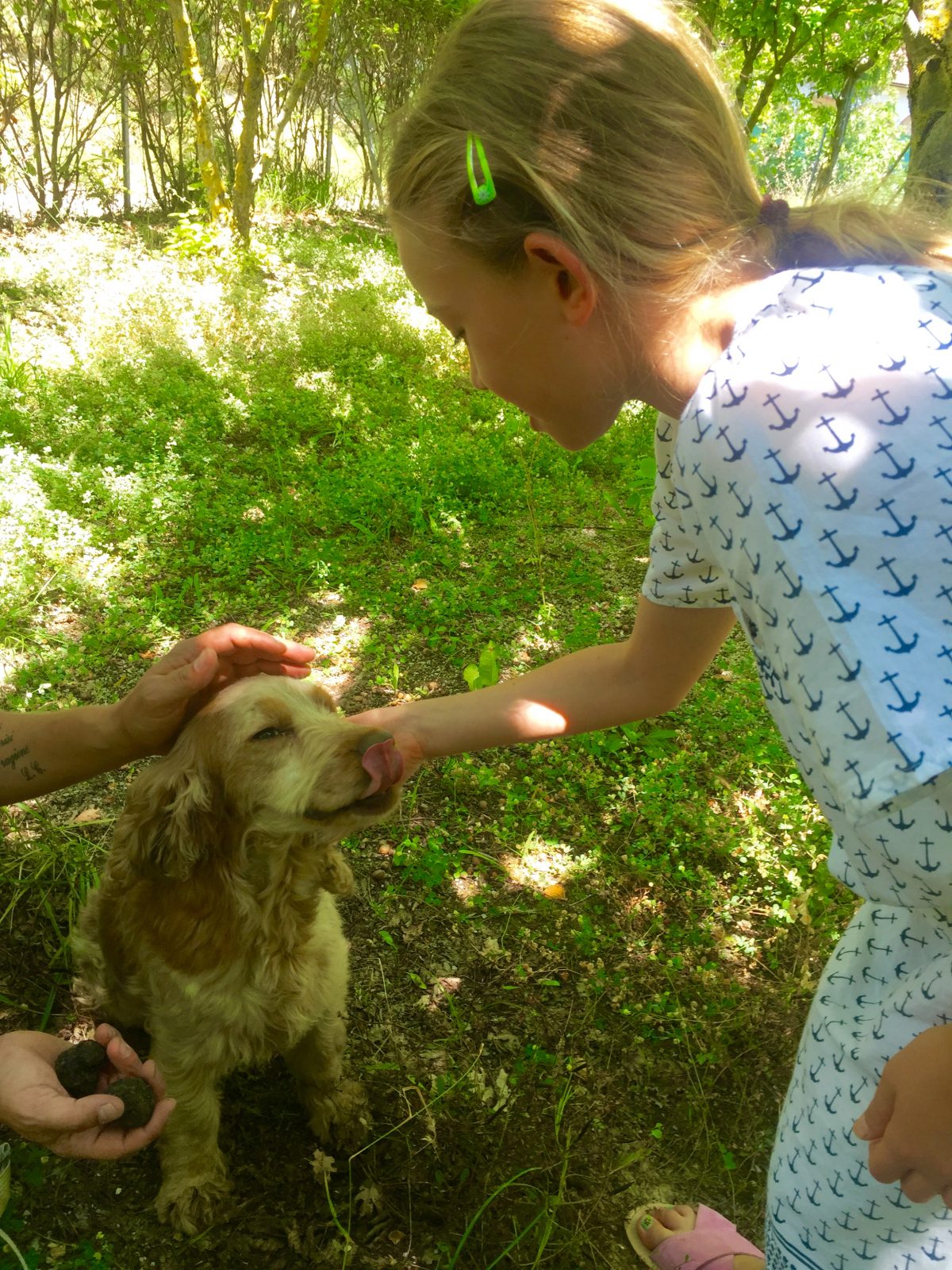 Labelling time always make us very happy because it means we are almost at the end of the production process. Also, to see the fabulous design of the brand and products which has taken us so much time and effort, to see it take form and become a reality is so emotionally gratifying.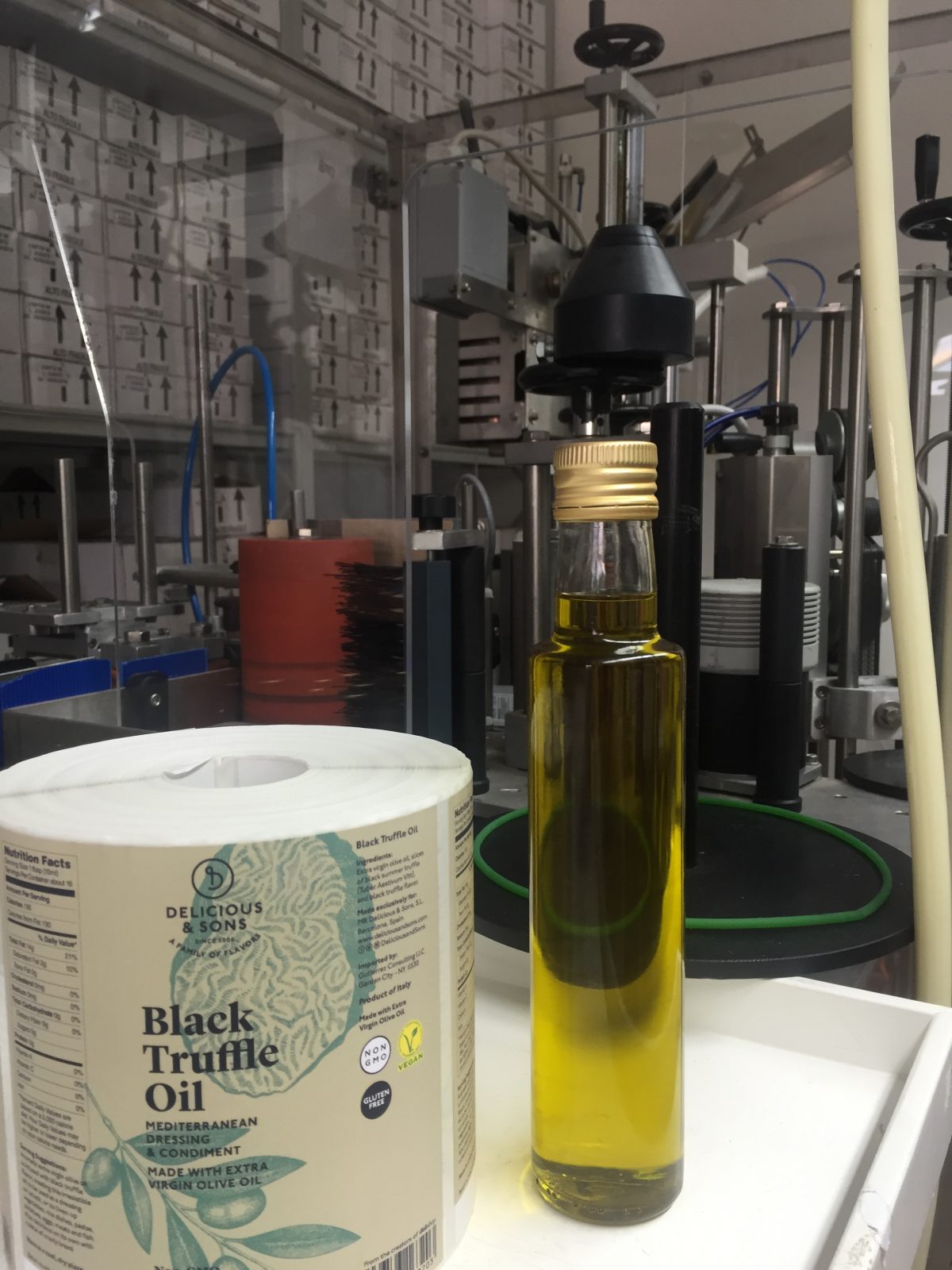 The extra virgin olive oil with black truffle is not only great tasting, but also non-GMO, gluten-free, and certified vegan. It's extremely versatile in all types of dishes, for example in the recipe for roasted potatoes you can find in our "Delicious Cooking" section. Other products not to be missed are our Black Truffle & Mushroom Sauce and our White Truffle Balsamic Glaze.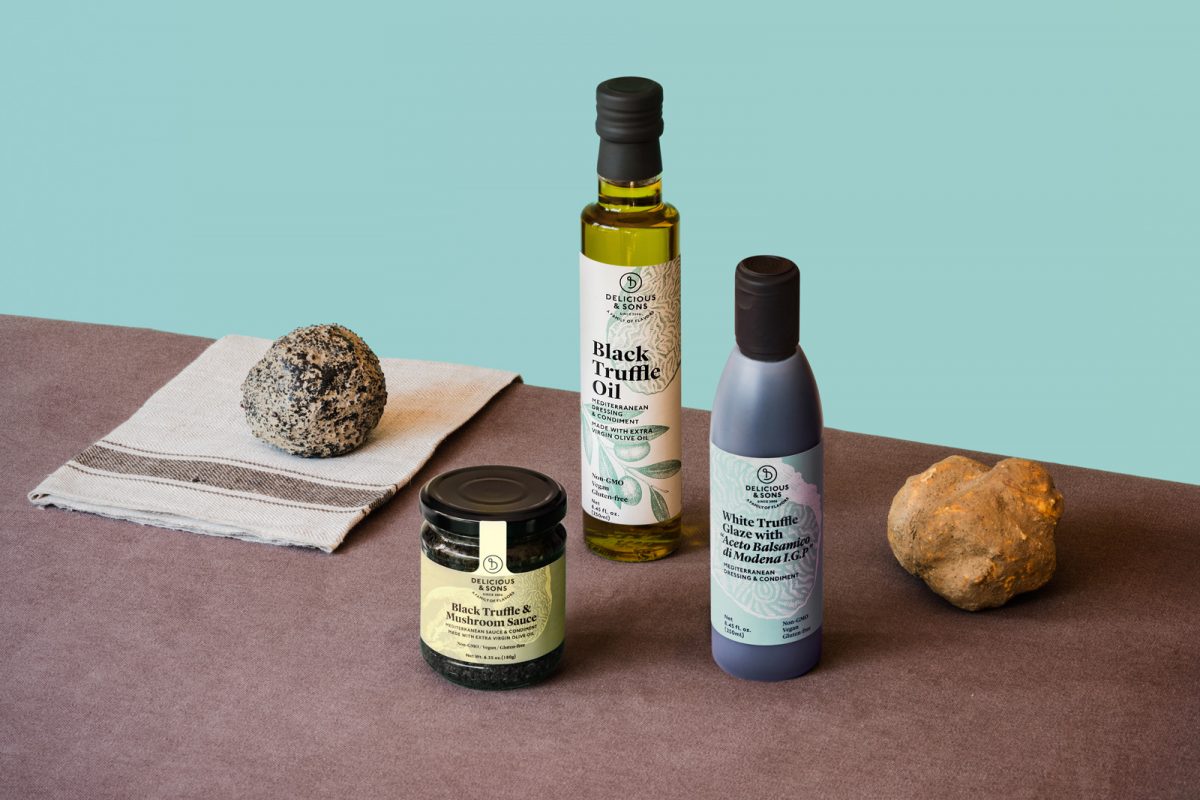 The Black Truffle & Mushroom Sauce is non-GMO, gluten-free, and certified vegan. It was written up in a rave review by the incredible Florence Fabricant, food journalist for "The New York Times" on December 28th, 2016, in both the online version and in print. You can see a copy of the article here.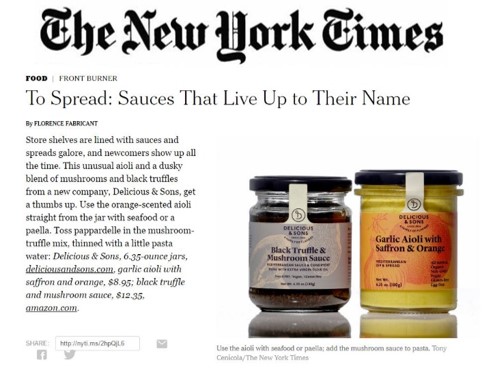 The White Truffle Balsamic Glaze made with "Aceto Balsamico di Modena I.G.P." is certified vegan, gluten-free and non-GMO. You can see some of its many uses on our web such as in a yogurt parfait, or for cheese lovers as a perfect companion to any cheese platter, or combined with foie gras. It also works great as a dressing for any salad bringing an intense truffle flavor and aroma.