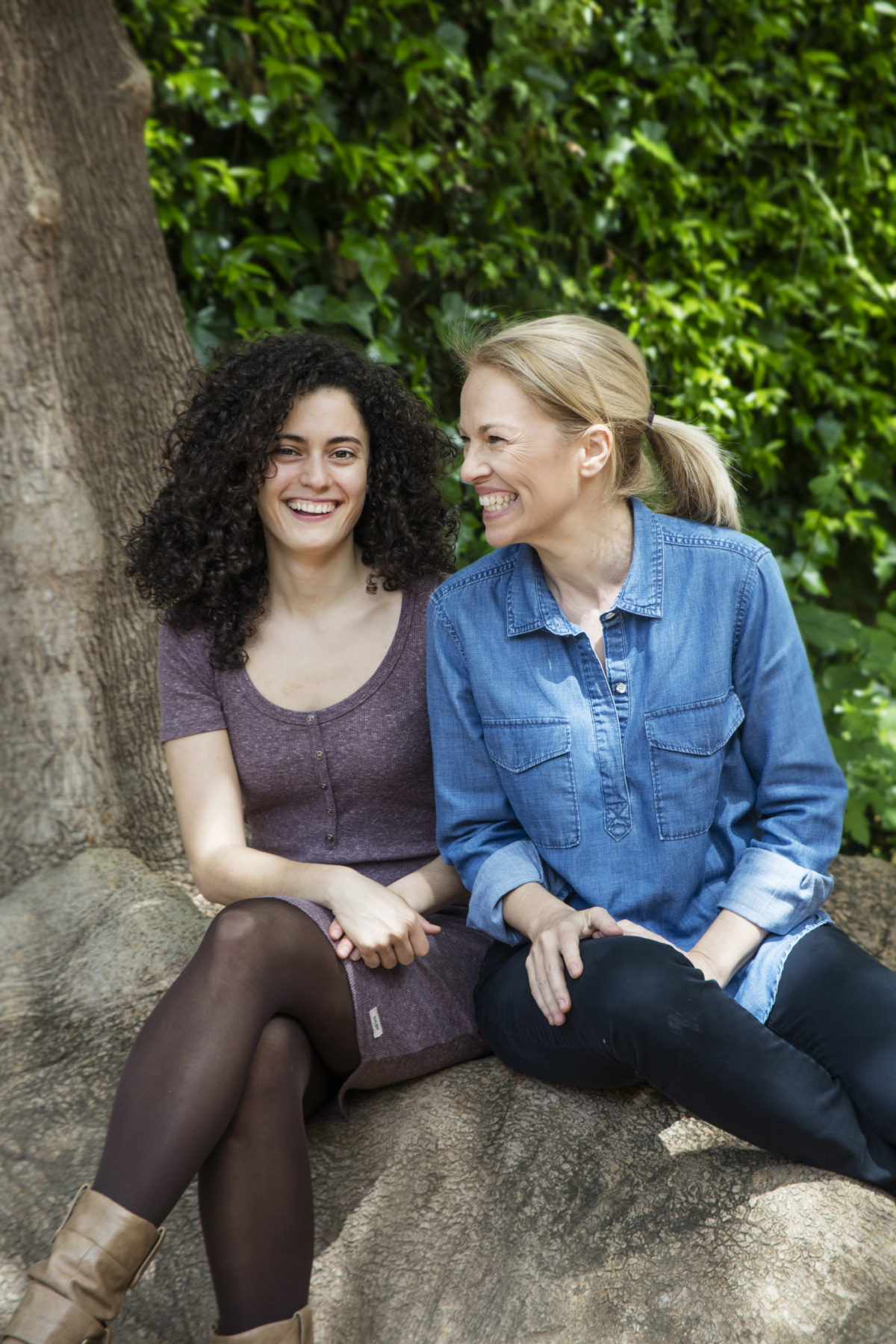 Indefatigable, lovely, sincere, warm, and incredibly active. Miriam is one of those people you just love for her passion in everything she says and does. When you meet her you immediately feel comfortable. She likes loud colors, which is why she is so radiant sporting our red apron, she loves the colors of nature, the colors that are abundant in all of her recipes that are filled with happiness and optimism.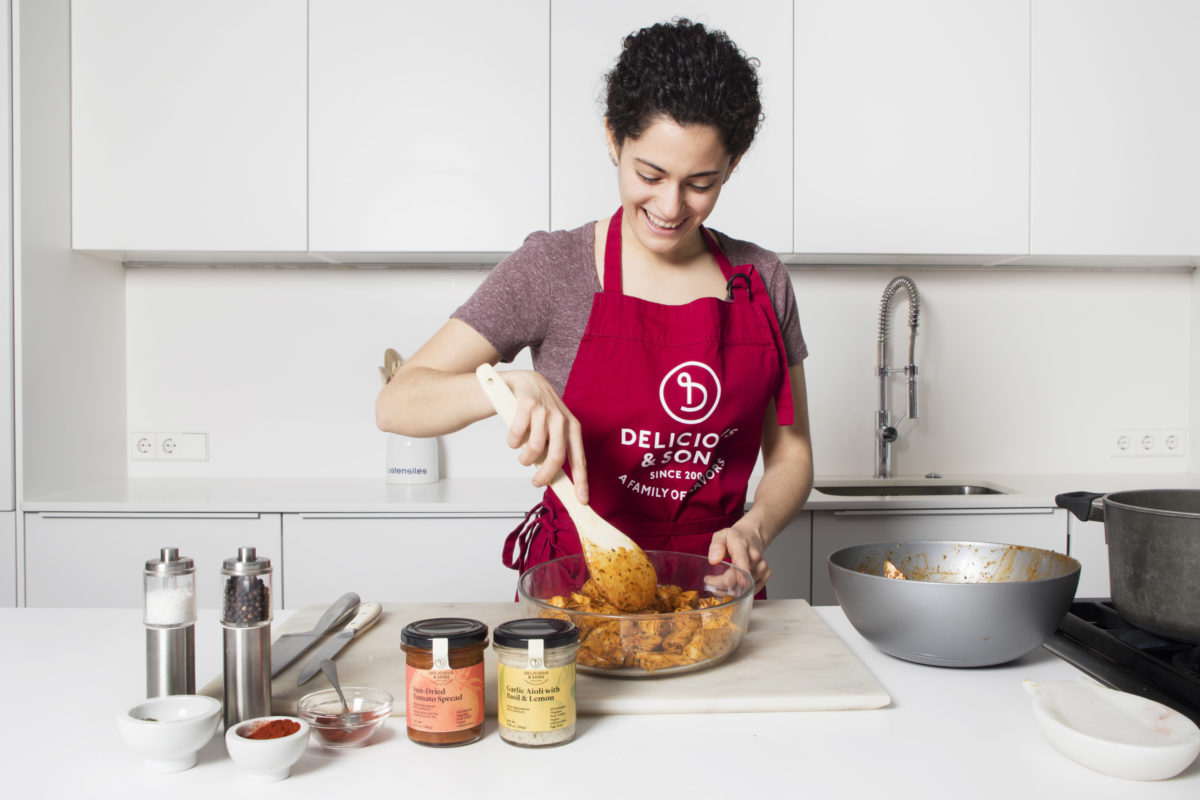 A relentless entrepreneur, in 2014 she created her web: veganeando.com, out of generosity, for sharing her experience with others. Originally self-taught for 10 years, but now formally trained. She holds a Master in Vegetarian Cuisine from the ECAM, in Natural and Holisitc Nutrition from the Instituto Holístico de Higiene Vital, in Clinical Sport Vegetarian Nutrition from the Instituto de Ciencias de Nutrición y Saludo, and Raw Food Chef certified from the Matthew Kenney Academy. She teaches classes, performs showcooking events, is the author of a fantastic newsletter and has her own Youtube channel where you can follow all of her recipes.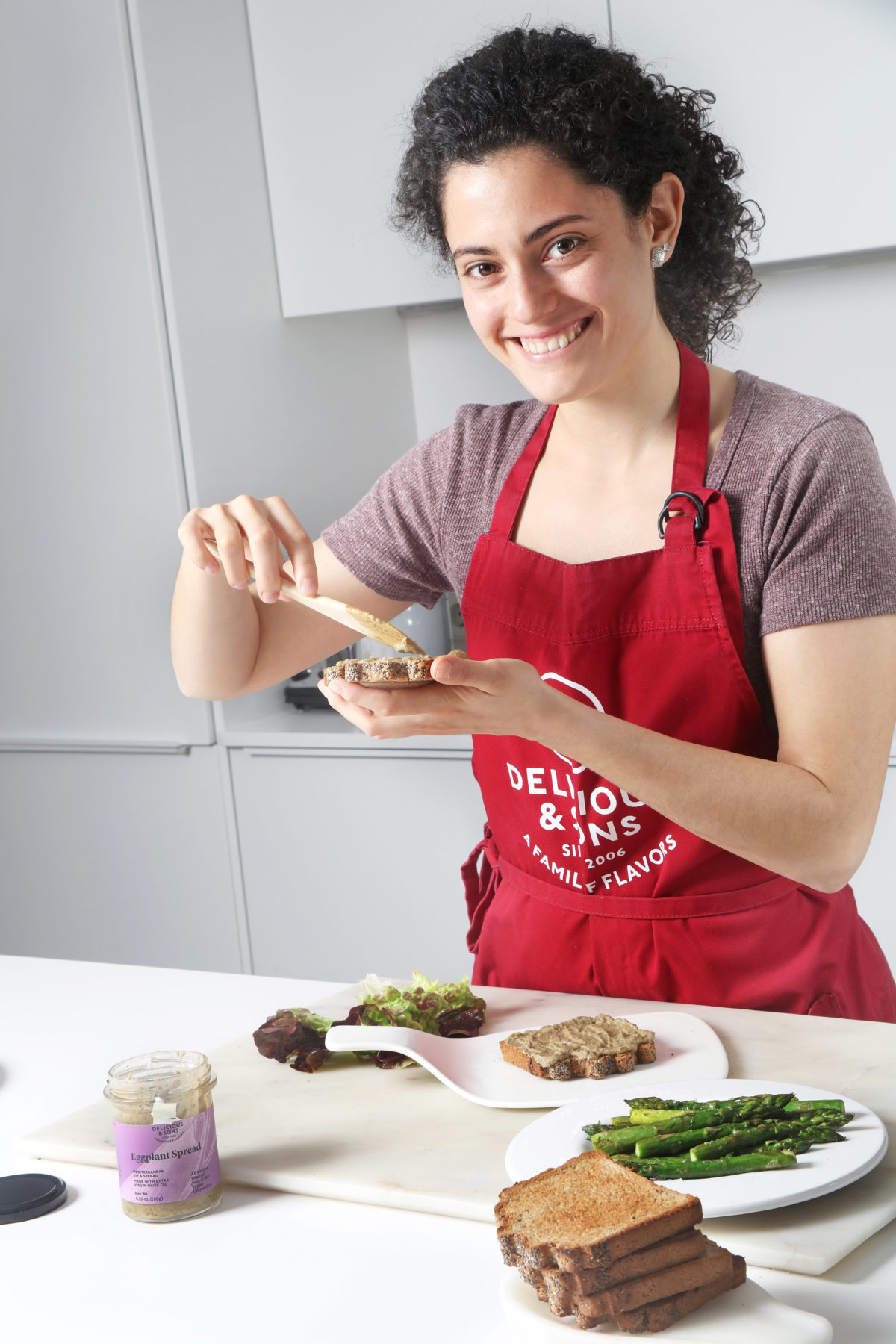 Miriam is a great representative of our brand, everything that we worked for in order to create an ethical product, she is in person. Environmentalist, pro animal rights, and incredibly conscious about everything that goes on in the world around her. That is why it was so great spending time together: we are united in our thinking and life style in so many ways.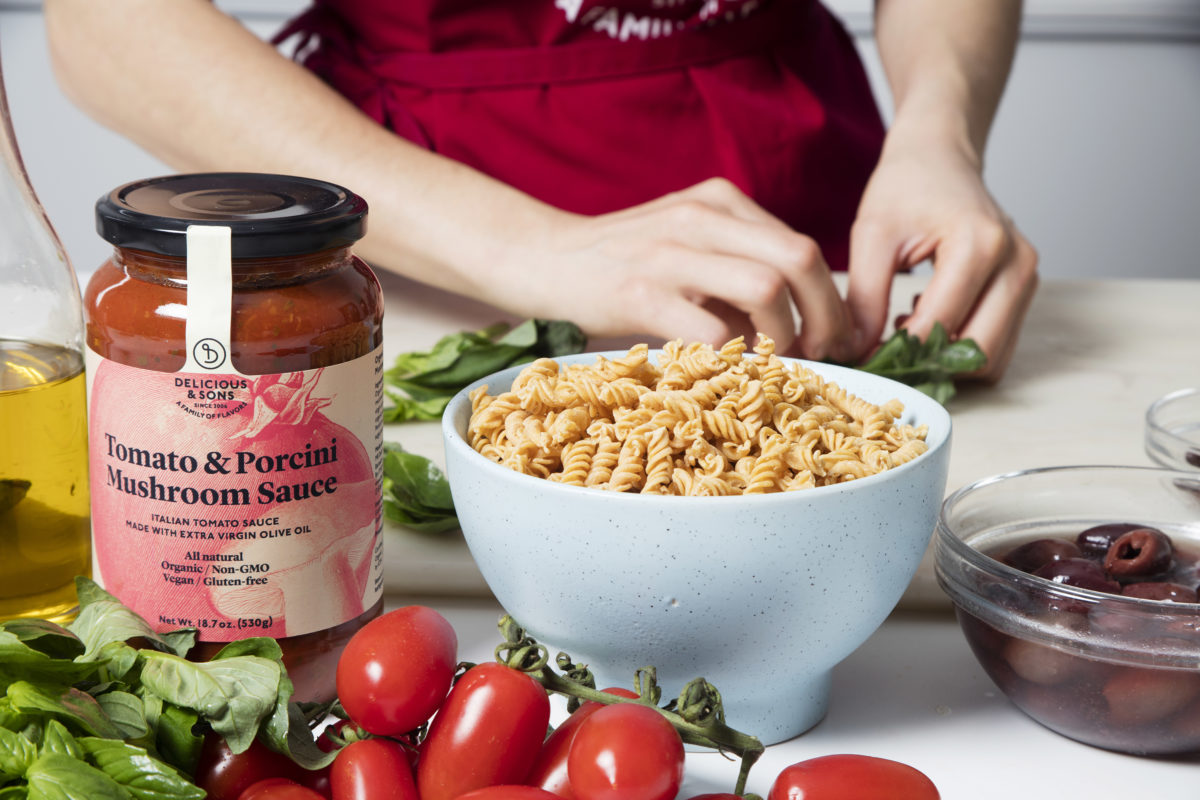 Cooking with her was easy, fun, relaxed and very enjoyable. Her recipes of course were absolutely delicious, not to mention filling and healthy. We had a lot of fun cooking and taking photos, followed by eating everything she prepared, which made it one of those days that you most enjoy about your job. We hope we can cook again together soon!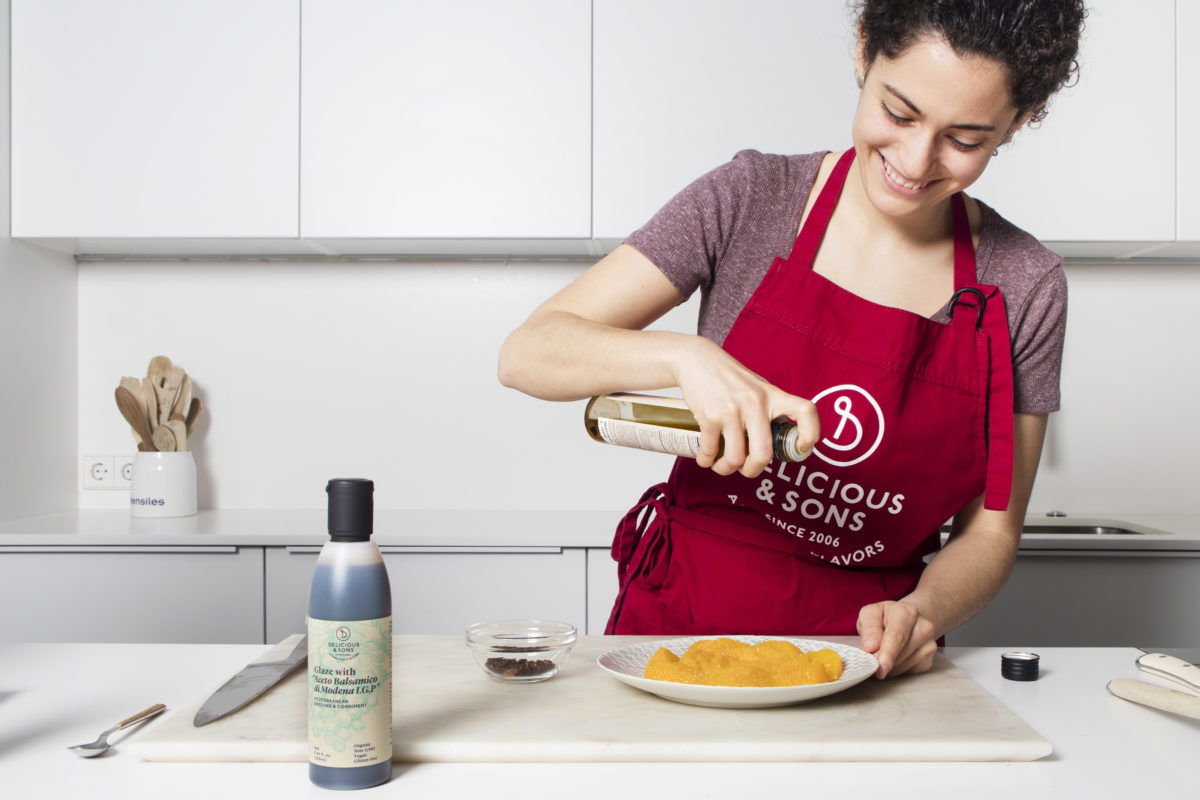 These are the recipes that Miriam cooked during our photo session: