In Barcelona we don't wait until Spring to get together with friends to enjoy meals full of flavor and good health, al fresco. This is the advantage of the Mediterranean climate; it allows us to enjoy nature to its fullest all year round.
Our home is always open to friends: coming and going, offering a warm sensation of family. An extended family that never fails. There are always children present forming part of this large family with a wonderful mix of languages, personalities, and different experiences.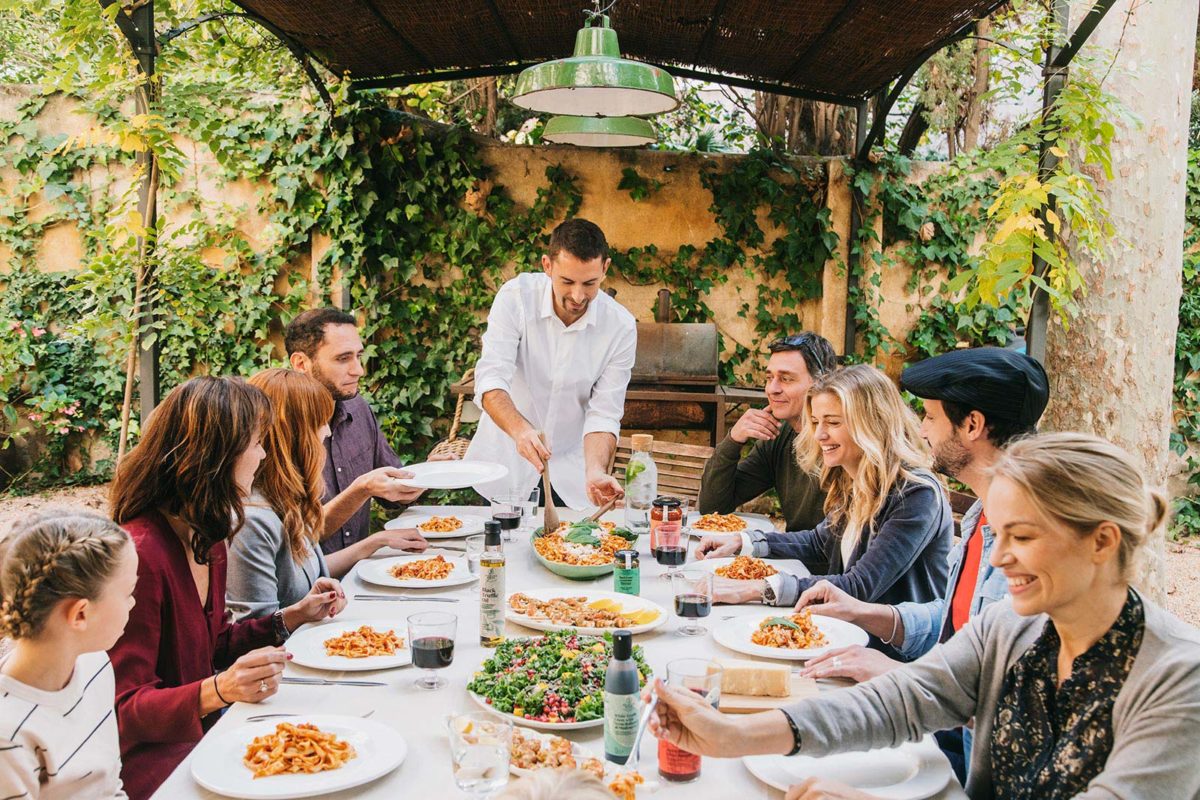 As soon as the sun comes out, so do we, and it's as good an excuse as any to get together around a table to enjoy talking about what unites us: food. We're lucky to have friends that share our main passion: eating well! And it's always fun, receiving people at home to try new ideas, dishes, or whatever Ricky has brought back from his travels.
On this occasion we created a delicious, healthy, and varied menu, perfect for all tastes. We also decided to place all the dishes on the table at once so nobody has to get up from the table during the meal and people can serve themselves as they like.
As always we had our products on the table for people to pick at: Spicy Black Olive Spread which was devoured by the little one of the house, while the rest of the products survived long enough to be enjoyed by the rest of the guests. We hope you enjoy our menu. And remember, click on each recipe to see the full description.
For this al fresco meal we prepared: