Ingredients:
12 oz. Buckwheat groats
5 oz. Raw sunflower seeds
1 tsp. salt
1 cup mineral water + water for soaking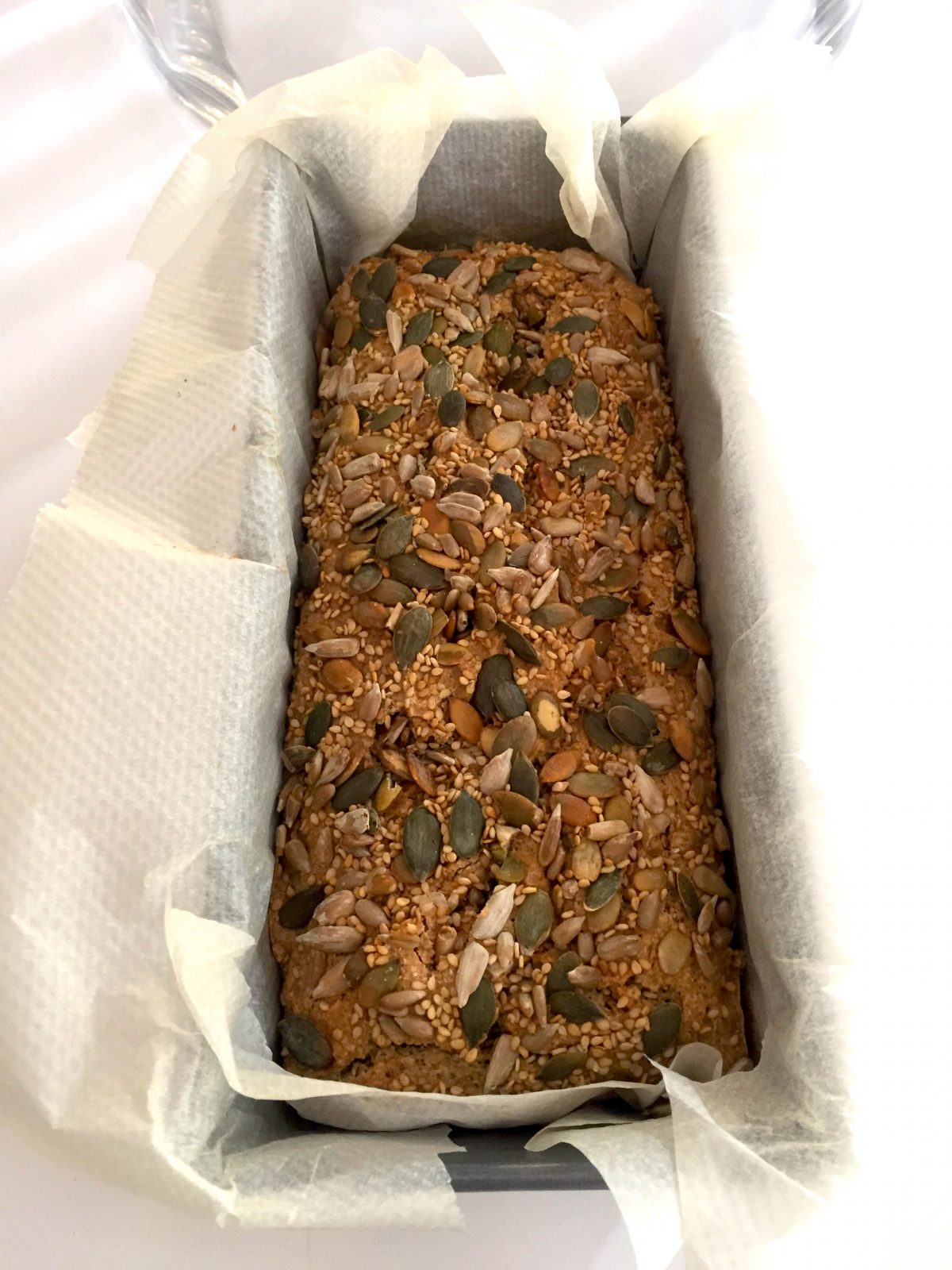 Preparation:
Soak the buckwheat groats in water 4-5 hours, make sure they are completely covered with water.
Strain the groats and in an electric blender combine the groats, sunflower seeds, salt, and water. It doesn't have to be a very fine paste.
Transfer to a glass bowl (not metallic), and let sit 24-48 hours at room temperature.
The dough will have fermented when it has grown in size and/or bubbles start to form.
Line a plumcake mold with parchment paper and fill with the dough.
Decorate the top as desired with seeds such as pumpkin or sunflower, sesame seeds, pine nuts, or dried fruits.
Bake in pre-heated oven at 355ºF 50 minutes to 1 hour or until a toothpick inserted in the center comes out clean.
Remove from oven, let cool, and remove from mold.
This bread is is perfect as is, toasted, or even frozen to be consumed at a later date.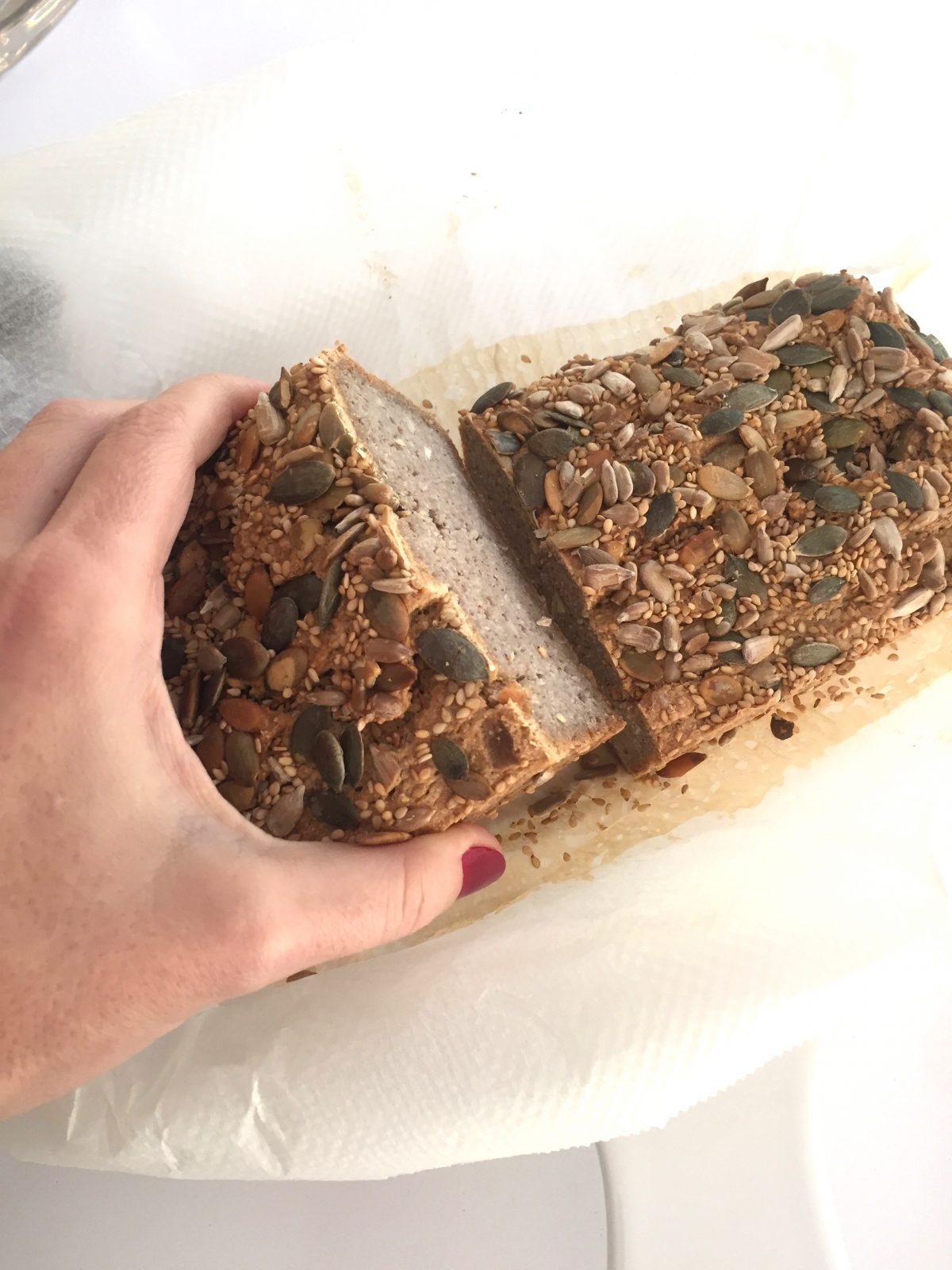 This site is registered on
wpml.org
as a development site.