Dani Guerrero, "Pantxeta", was a publicist in the last century and a chef in the 21st century.
He was born in Barcelona forty-something years ago and has been living in Bogota for the last 6 where he owns a catering company called, "Sucesos Gastronómicos".
Dani was the manager of the cooking school we had in our previous company, Delishop, and thanks to that, we now have this very special friend. Dani is a great chef and even better person with whom you want to be with forever. Honest, creative, optimist, hardworking, curious… A great human being of which there are few left.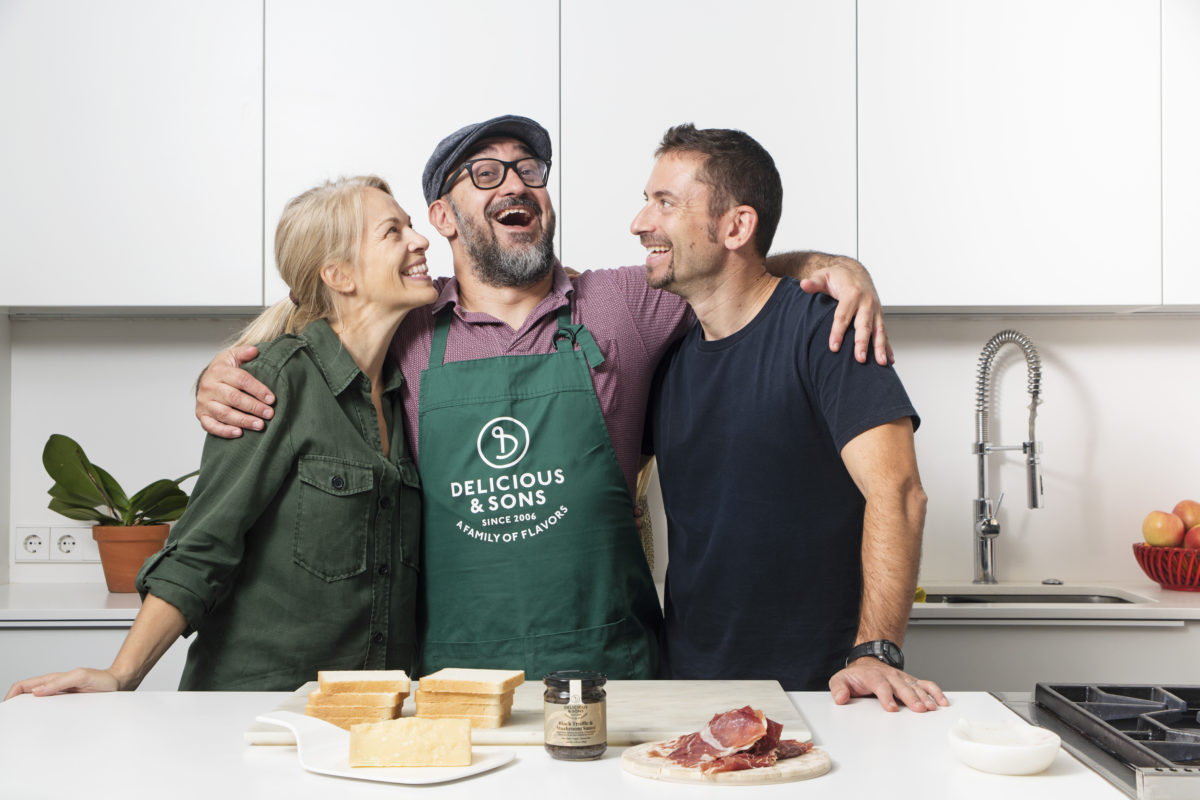 For the past 15 years he has combined cooking with his other passion: gastronomic culture and information. He has collaborated with radio programs, books, magazines, reports, tradeshows, congresses and conventions.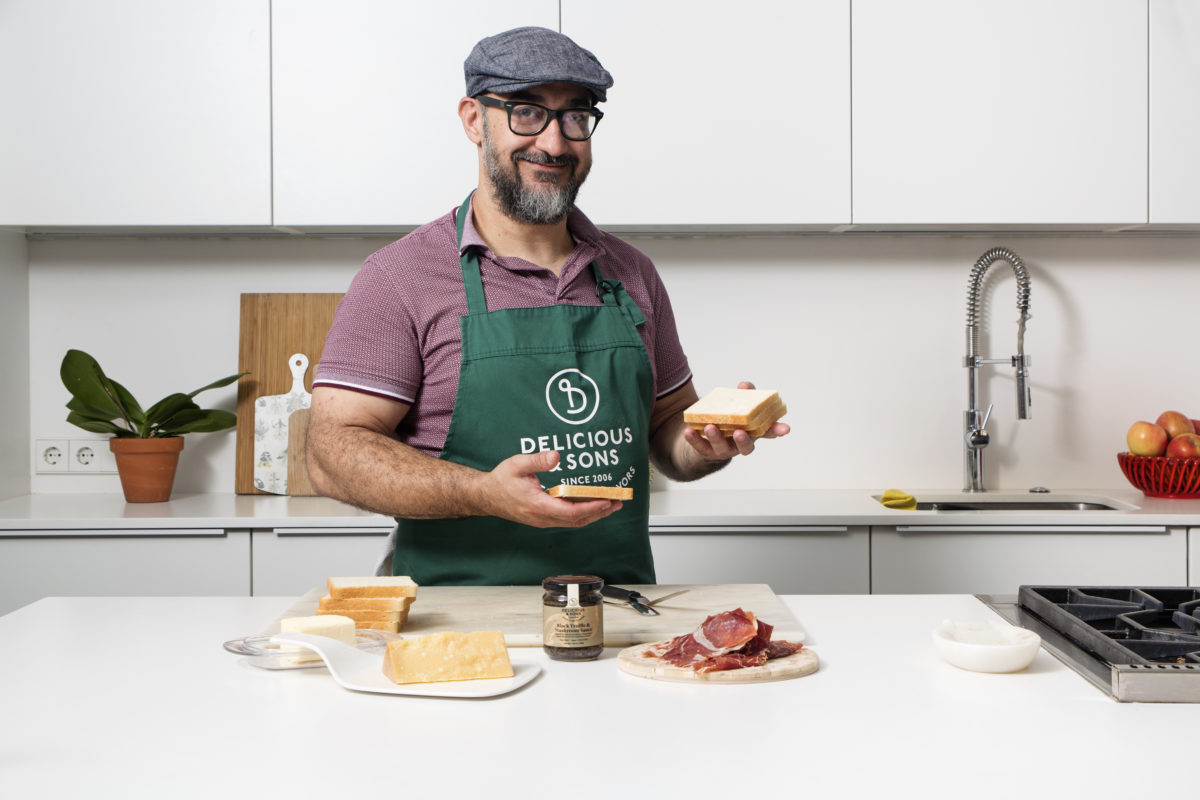 He was the coauthor of the blog Gastromimix in Barcelona. In Bogota he has collaborated with the magazines Avianca, Cocina Semanal and has been a gastronomic blogger for the newspaper El Tiempo. His writings are always a little offensive, highly critical, and provocative while at the same time cultural and educational.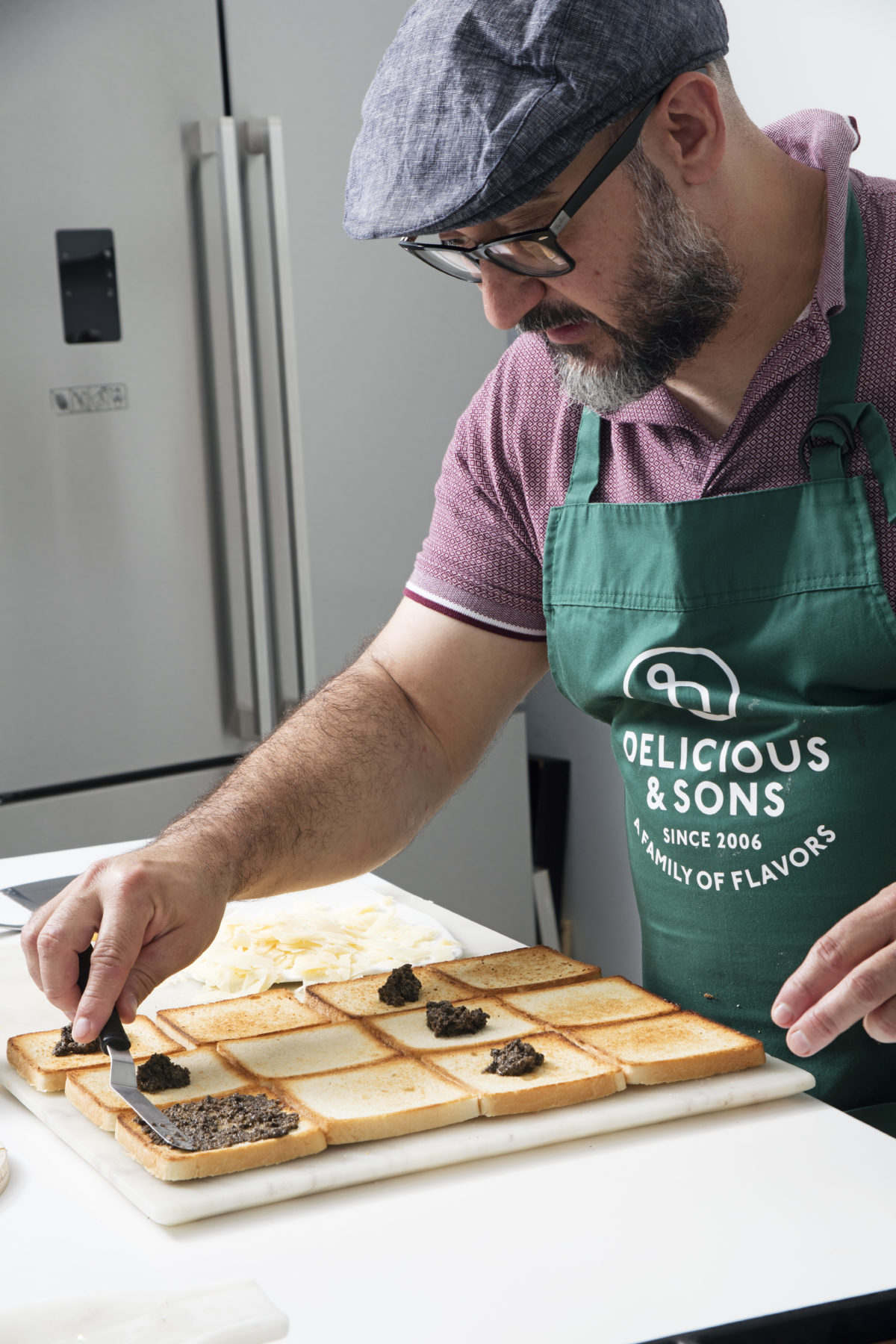 Bibliophile and collector of culinary culture books, he owns a personal library of more than 1,500 volumes. In 2019 he has a new obsession for the printed word in a new gastronomic editorial project in Colombia.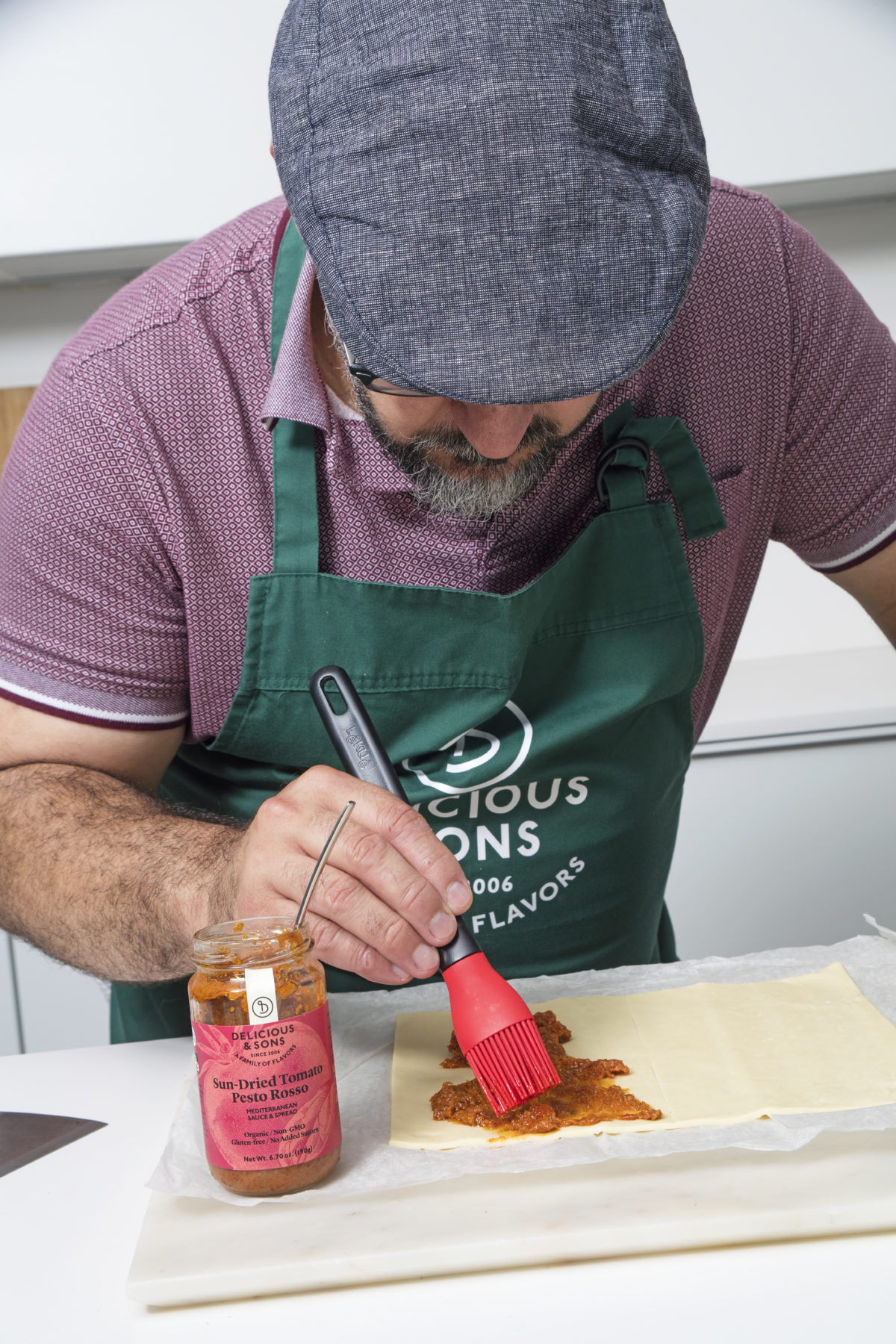 He is a self-admitted glutton for "esmorzars de forquilla" (literally "breakfasts to be eaten with a fork"), Catalan sausages, cheeses from around the world, "pà amb tomaquet i oli del bo" ("tomato bread with good oil"), las Tascas de Barcelona (tapas) and  a cold Voll-Damm (beer). In Colombia he is a radical advocate of national products and producers and of the Colombian gastronomic culture. He goes crazy for a good chicharron, a homemade head cheese, an egg arepa or a well stuffed chicken neck, and loves to try whatever comes his way.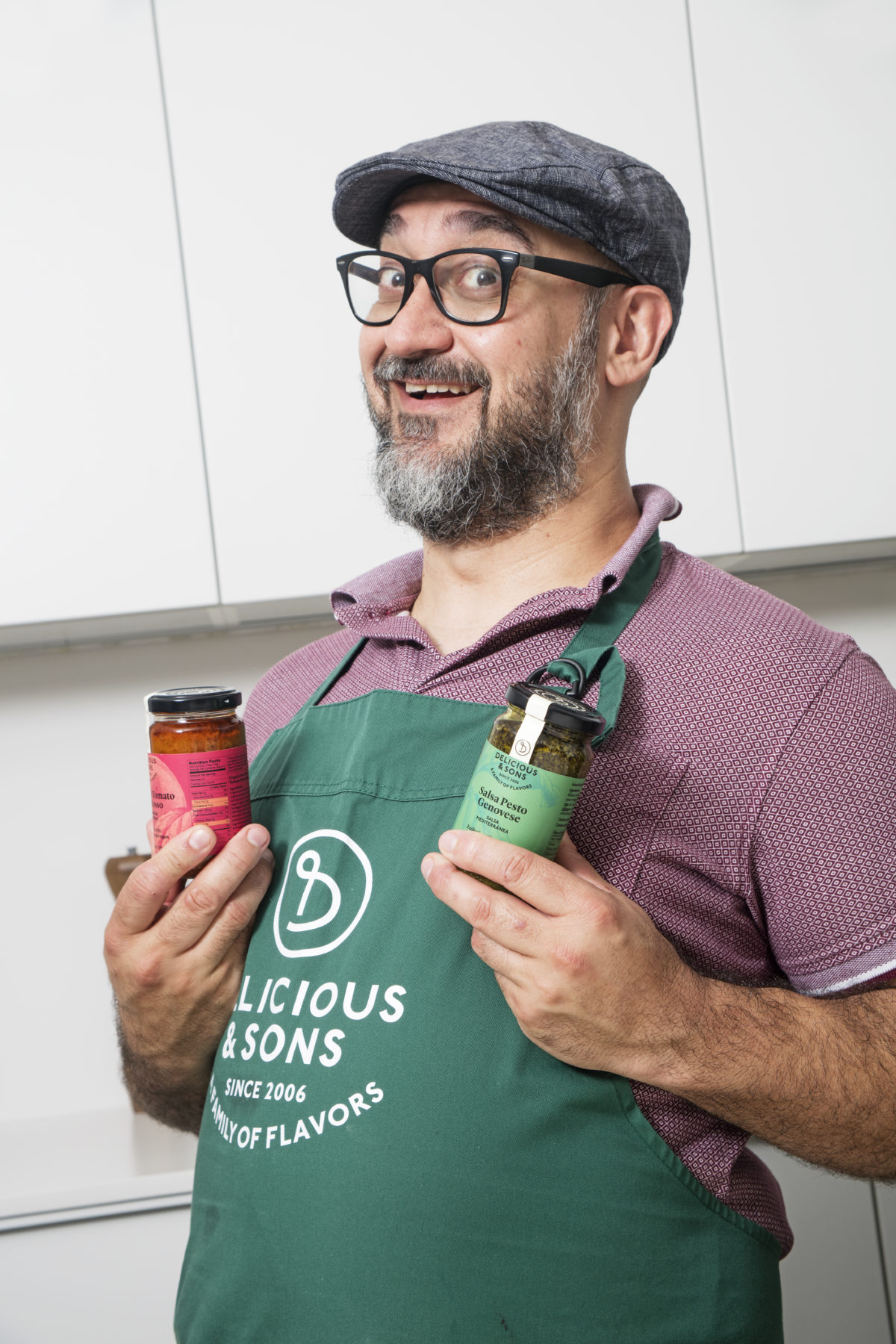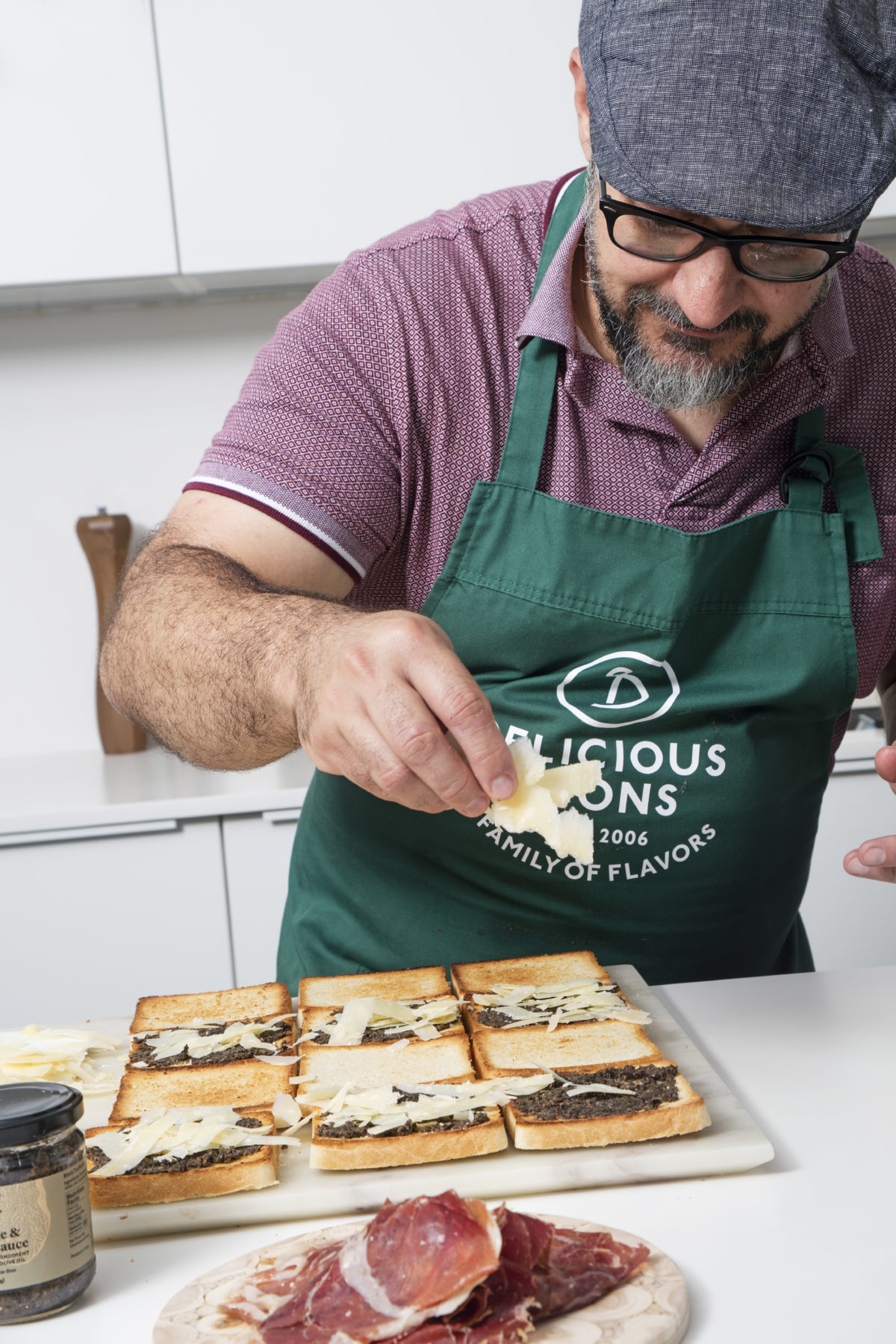 Passionate about his family, animals and plants. He spends his free time with Julia and Miranda, his dogs Maca, Tinja and Biche, his cats Chifa and Brasa, and his crazy cactus and succulent plant collection.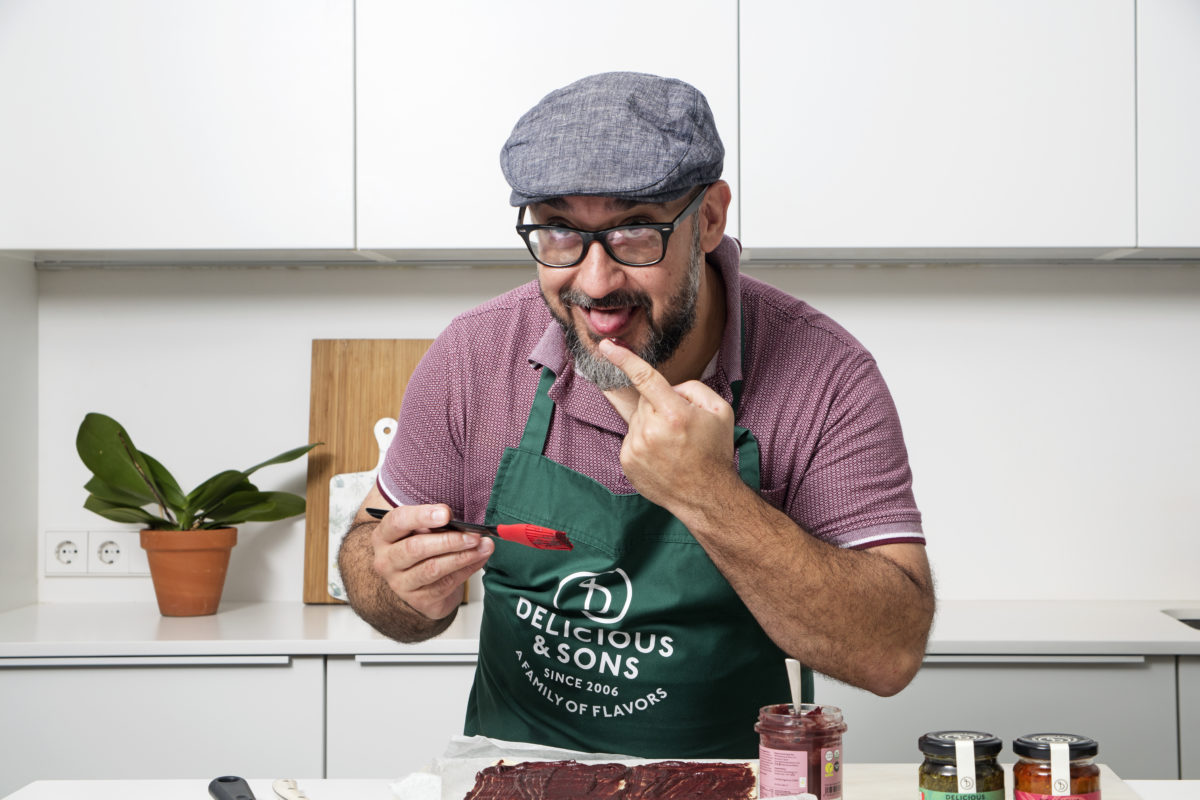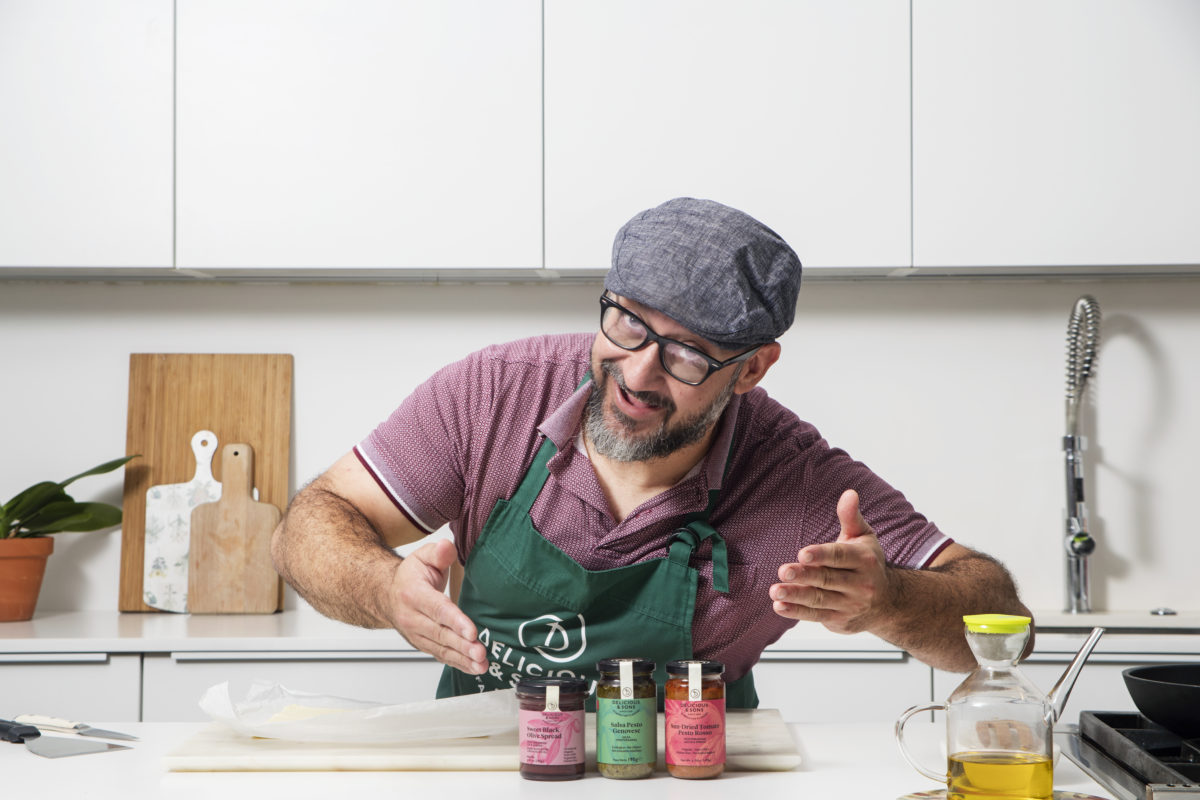 We cooked together with Dani and the session left us full of laughter and a table full of delicious food that you'd be happy to have at the end of the day and over which to share a drink… and with the close of the day, Dani also returned to Colombia, from here we still miss him greatly, but we stay close through our Whatsapp chat "quemeloquitandelasmanos" where we remember the great times we had together at Delishop, where we shared so much, and continue to do so.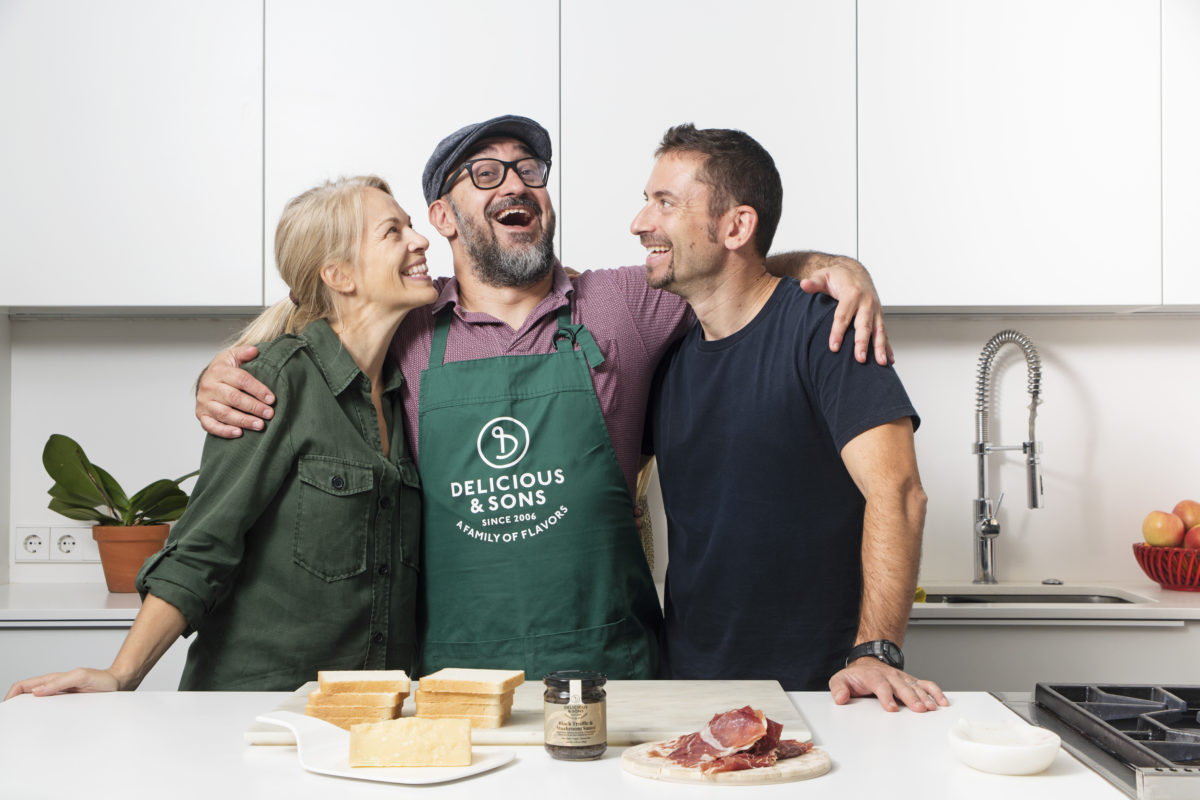 Thank you Dani for your generosity, your time, and your friendship!
The recipes that Dani Guerrero cooked are: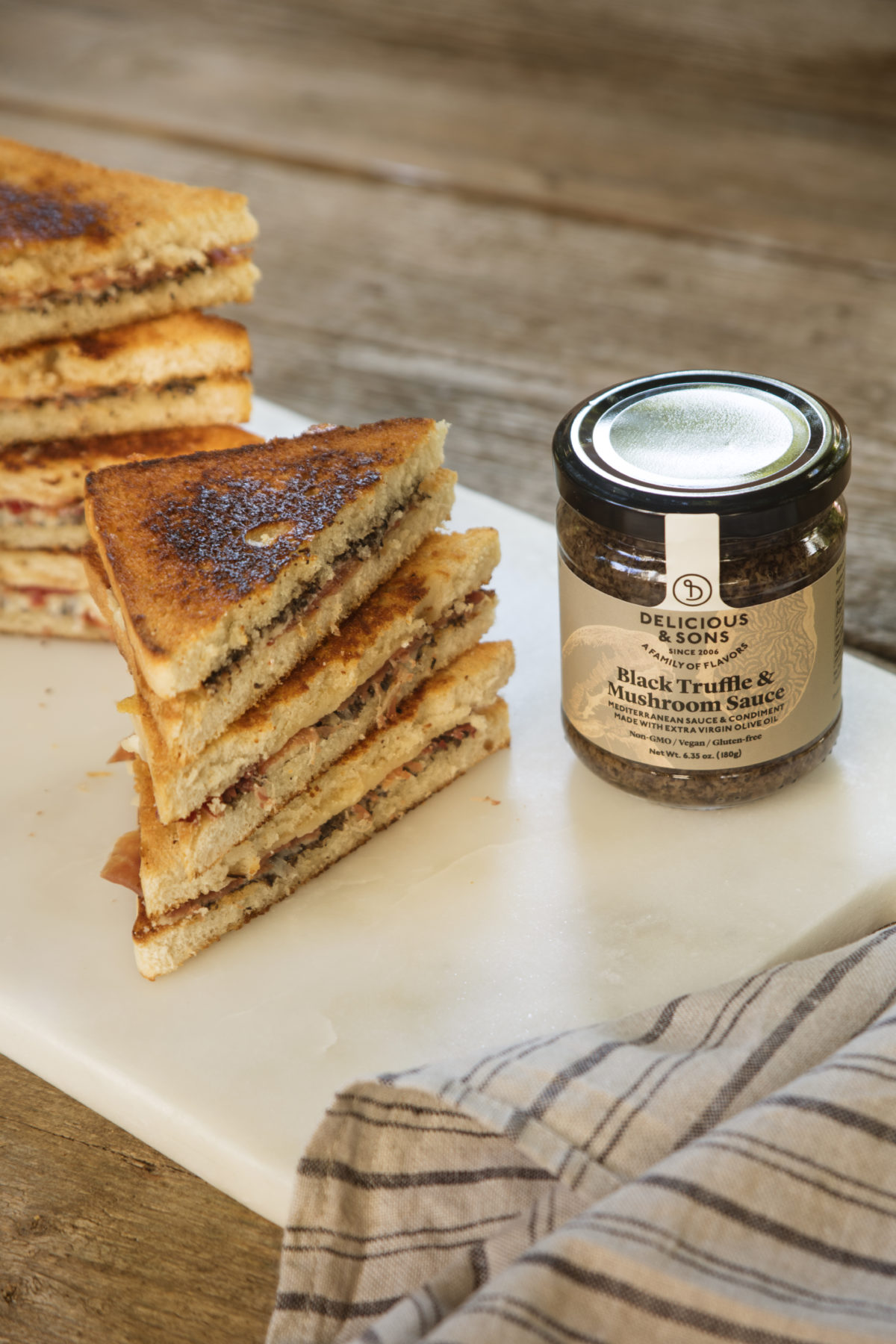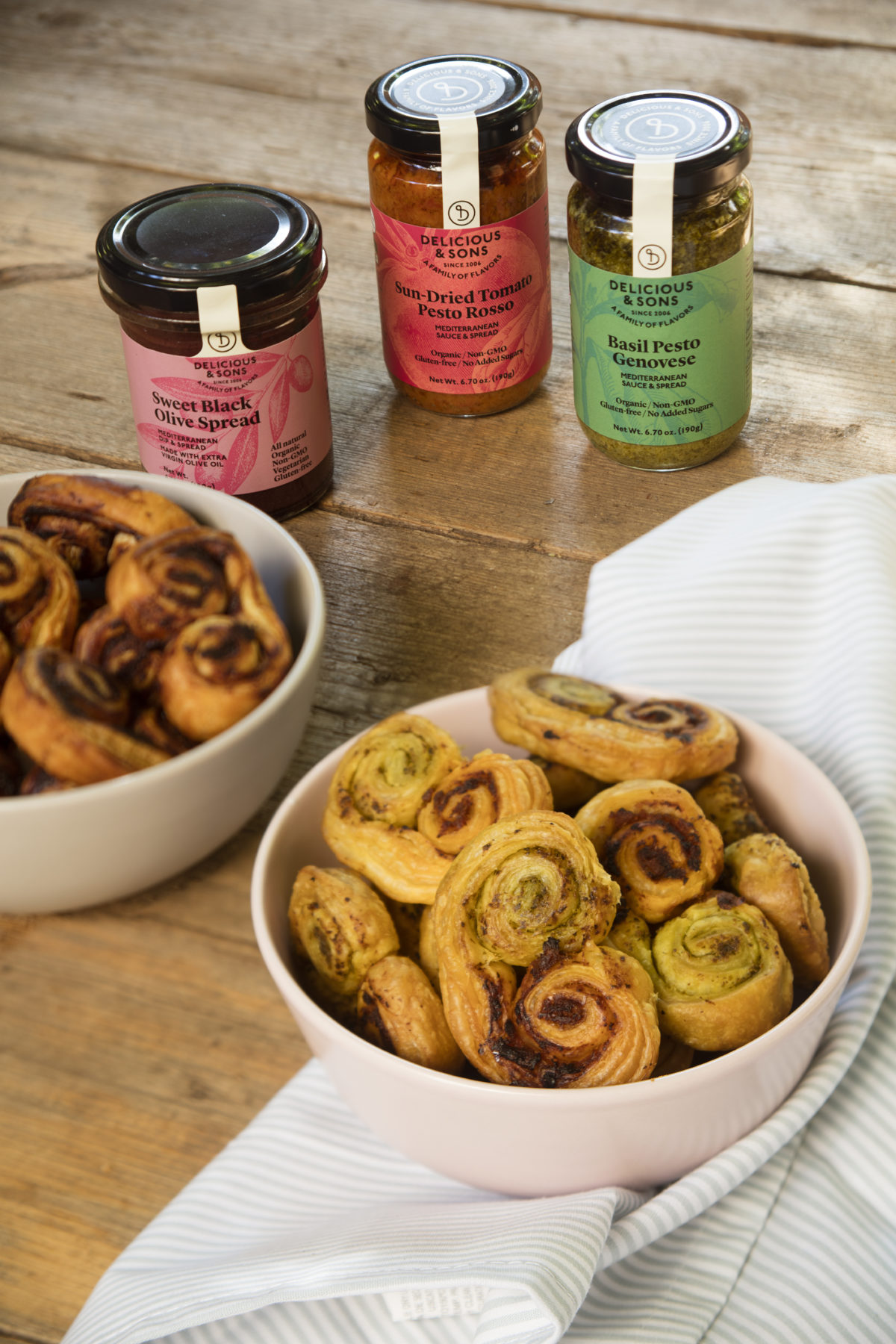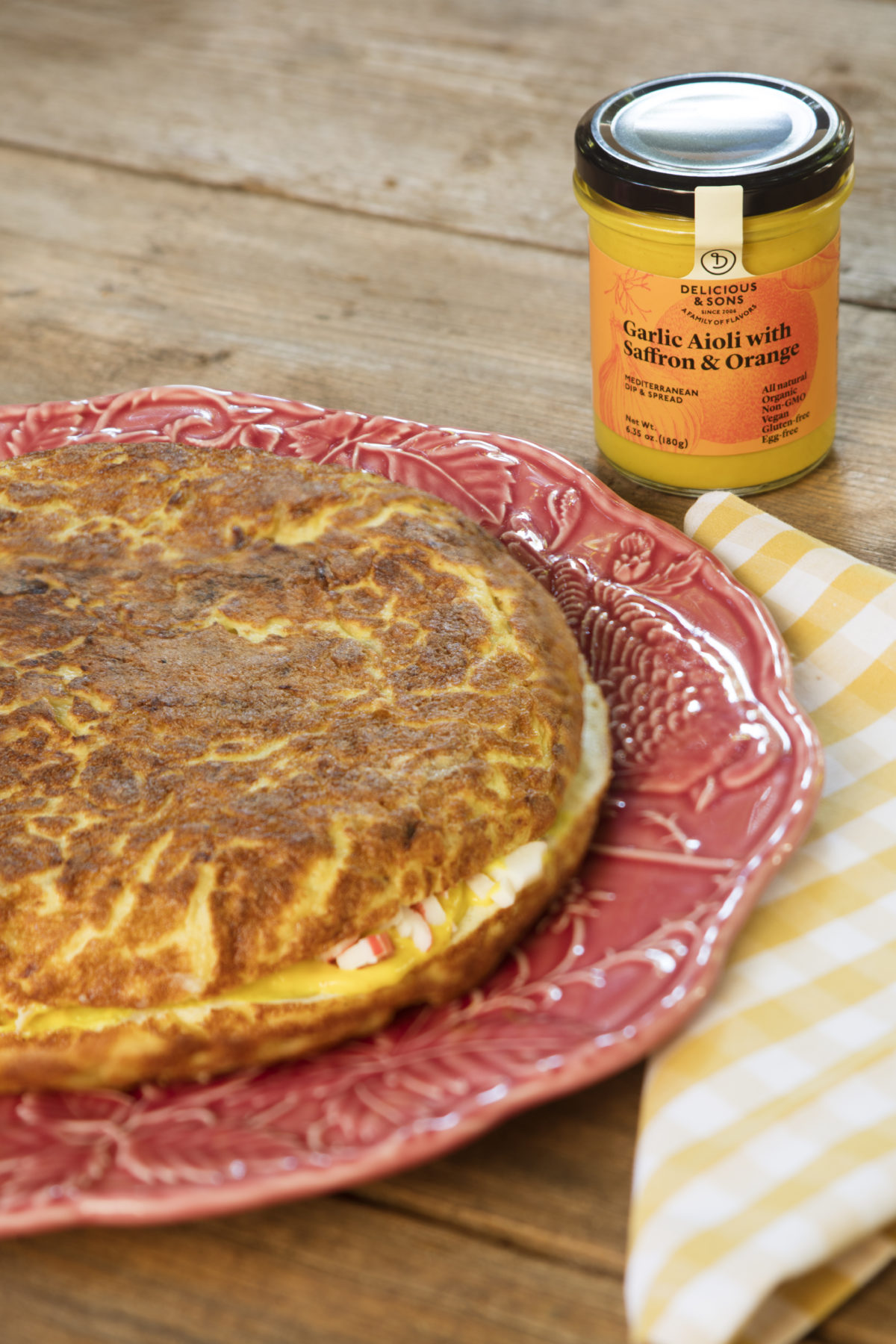 You can purchase the Delicious & Sons products used in these recipes by clicking here.