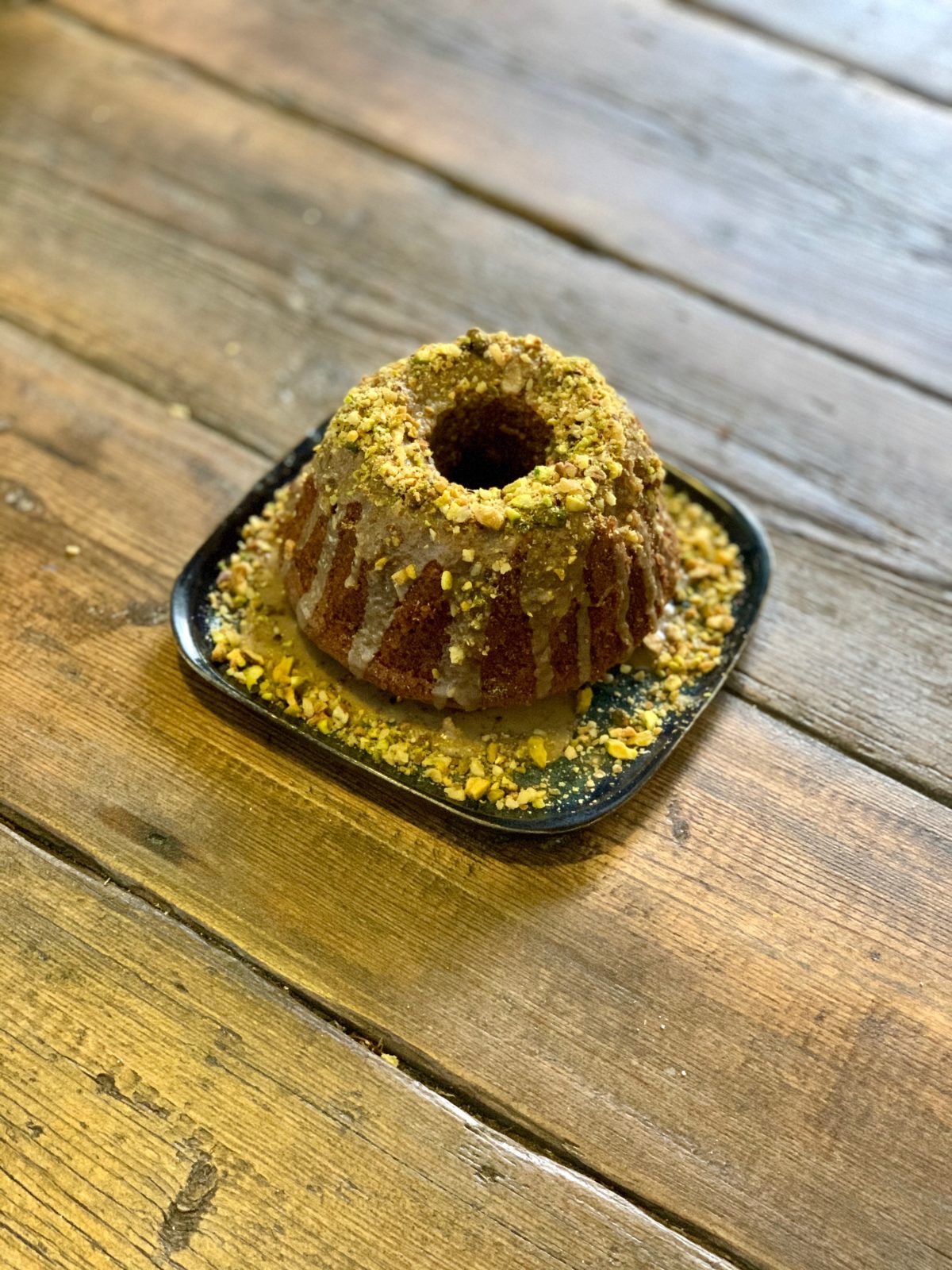 Ingredients:
For the Cake:
4 eggs
¾ cups sugar
2 sticks softened butter
1 cup Coconut Greek style yogurt
1 tablespoon vanilla
Optional: 2 drops green food color
1 1/2 cup gluten-free flour
1 1/2 cups ground pistachios or mix with walnuts (approx. 6 oz. of nuts) + ¼ cup for decoration
1 1/2 teaspoons baking powder
1 teaspoon baking soda
1 tbsp cinnamon
1 teaspoon salt
For the Glaze:
1/2 cup sugar (powdered)
2 tablespoons milk
1 tbsp chai coconut syrup
Preparation:
Pre-heat the oven to 350 F/175ºC
Using a hand or stand mixer, beat together the eggs and sugar until lightened in color.
Beat in the butter, vanilla, and yogurt. Stir in the food coloring, if using.
Add the pistachios to a food processor and pulse until ground
In a separate bowl, sift together the flour, ground pistachios, baking powder, baking soda, and salt.
Beat the dry ingredients into the wet and well mixed
Pour the batter into a buttered and floured mold such as a bundt cake or bread loaf tin
Bake for 40-45 minutes or until a toothpick comes out clean. Remove from oven and let cool.
Make the glaze by whisking together the powdered sugar, milk, and syrup until smooth.
Drizzle over the cooled cake and sprinkle on some additional chopped pistachios, if desired.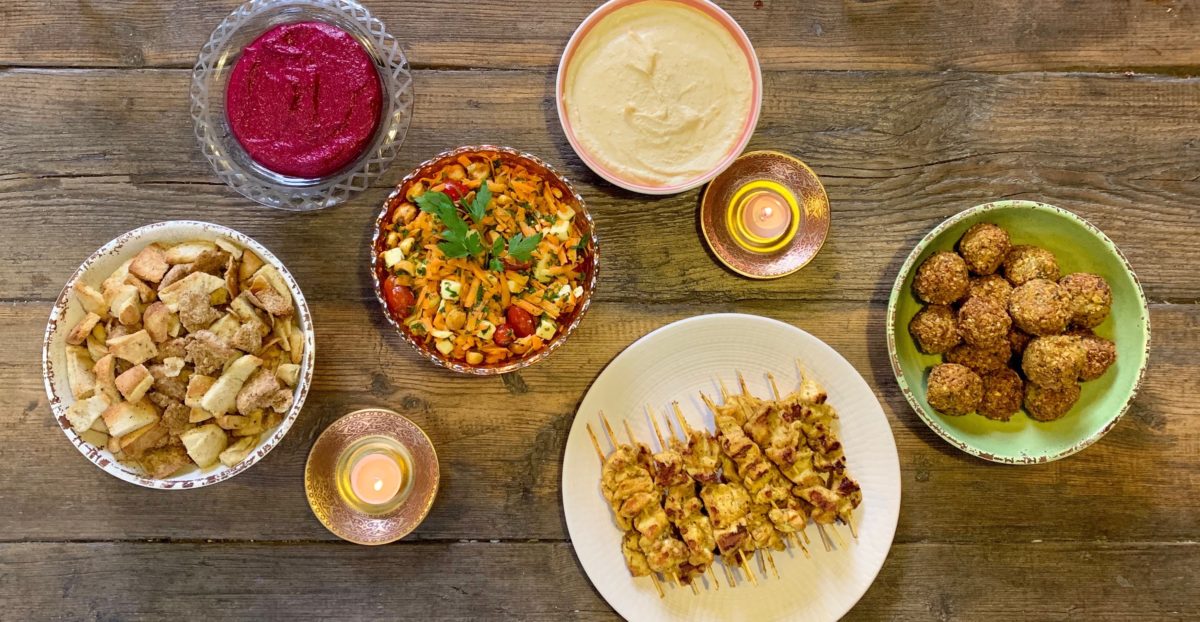 This site is registered on
wpml.org
as a development site.