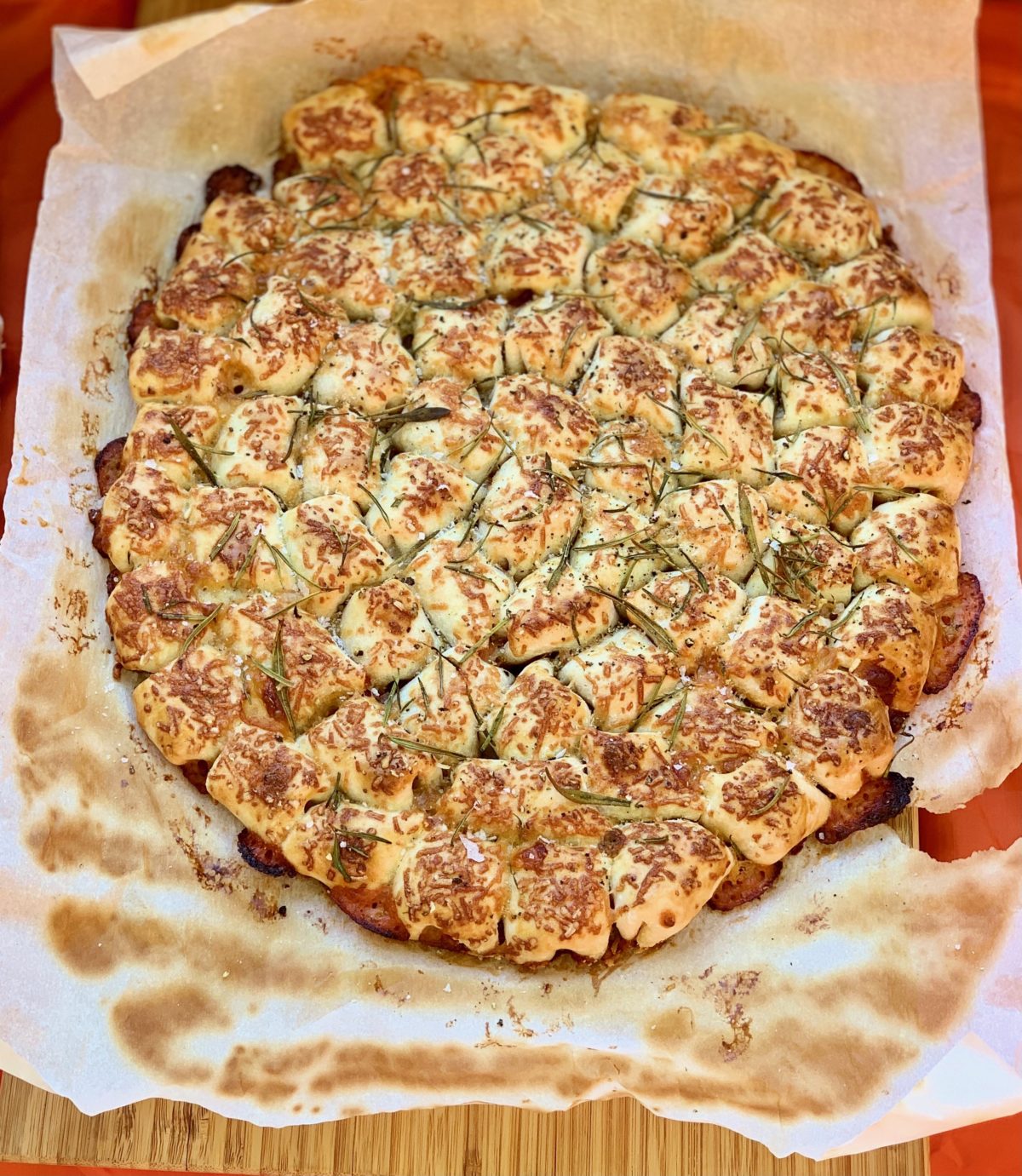 Ingredients:
2 rectangular gluten-free pizza dough (store-bought)
Shredded Mozzarella (or shredded vegan cheese)
Oregano
Fresh rosemary
Salt flakes
1 egg for egg wash
Delicious & Sons Black Truffle Oil or Extra Virgin Olive Oil
Preparation:
Pre-heat oven to 430ºF
Grease a baking sheet or line a tray with parchment paper or a silicone mat
Roll out the pizza doughs and cut into 2×2 in. squares
Place 1 spoonful of Tomato and Mushroom Sauce in the middle of each square, sprinkle with shredded cheese, and oregano.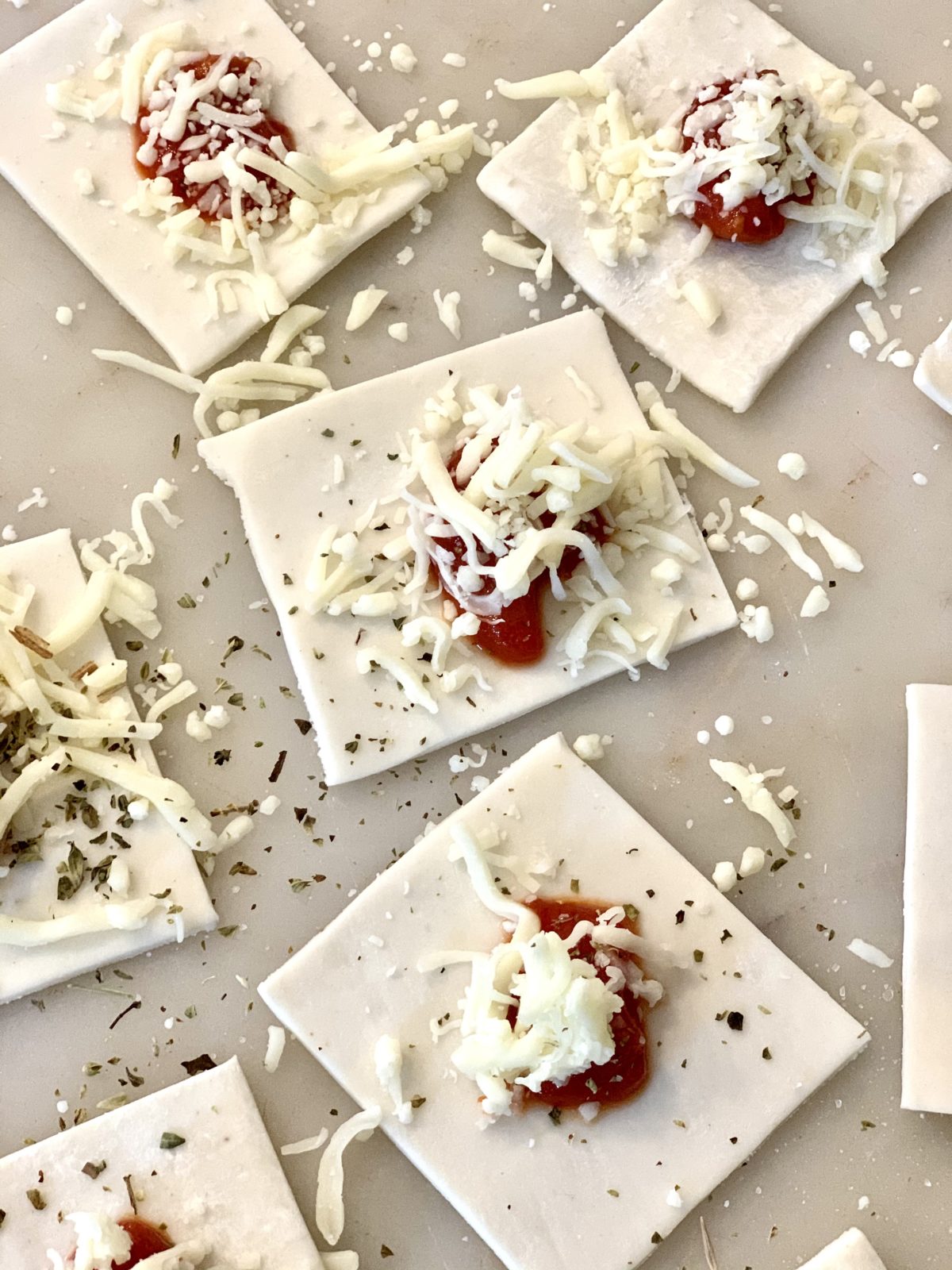 5. Fold in the corners of each square and flip over so each folded square has the folded side down.
6. Repeat for all remaining squares.
7. Starting in the center of the baking tray, place the folded squares and create a spiral shape. Make sure all the squares are closely packed at touching each other.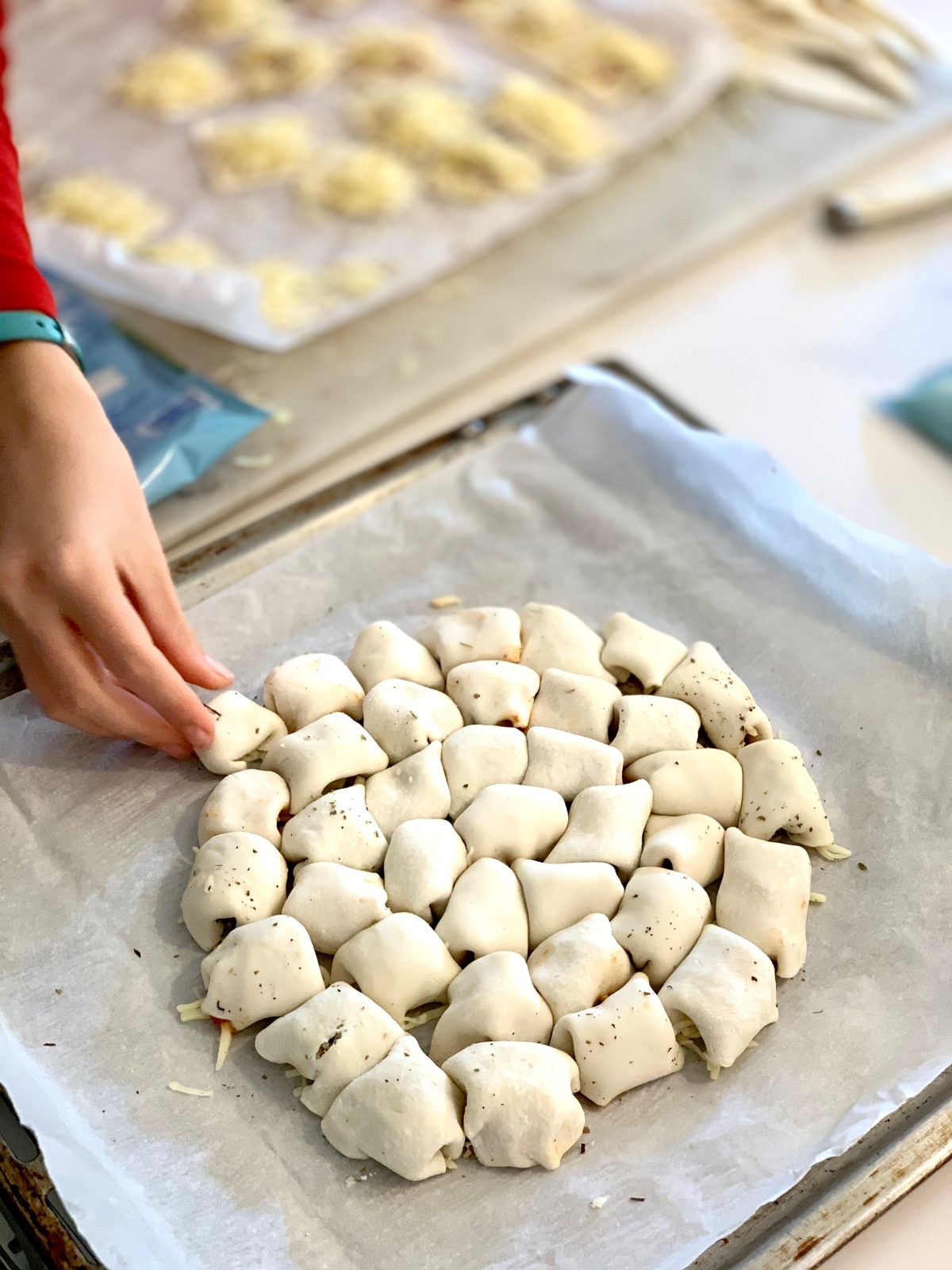 8. Sprinkle with fresh rosemary
9. Beat the egg for an egg wash and paint the spiral.
10. Bake for 20 minutes in the center of the oven or until golden brown.
11. Remove from oven, sprinkle with salt flakes and drizzle with extra virgin olive oil or Truffle Oil and serve hot.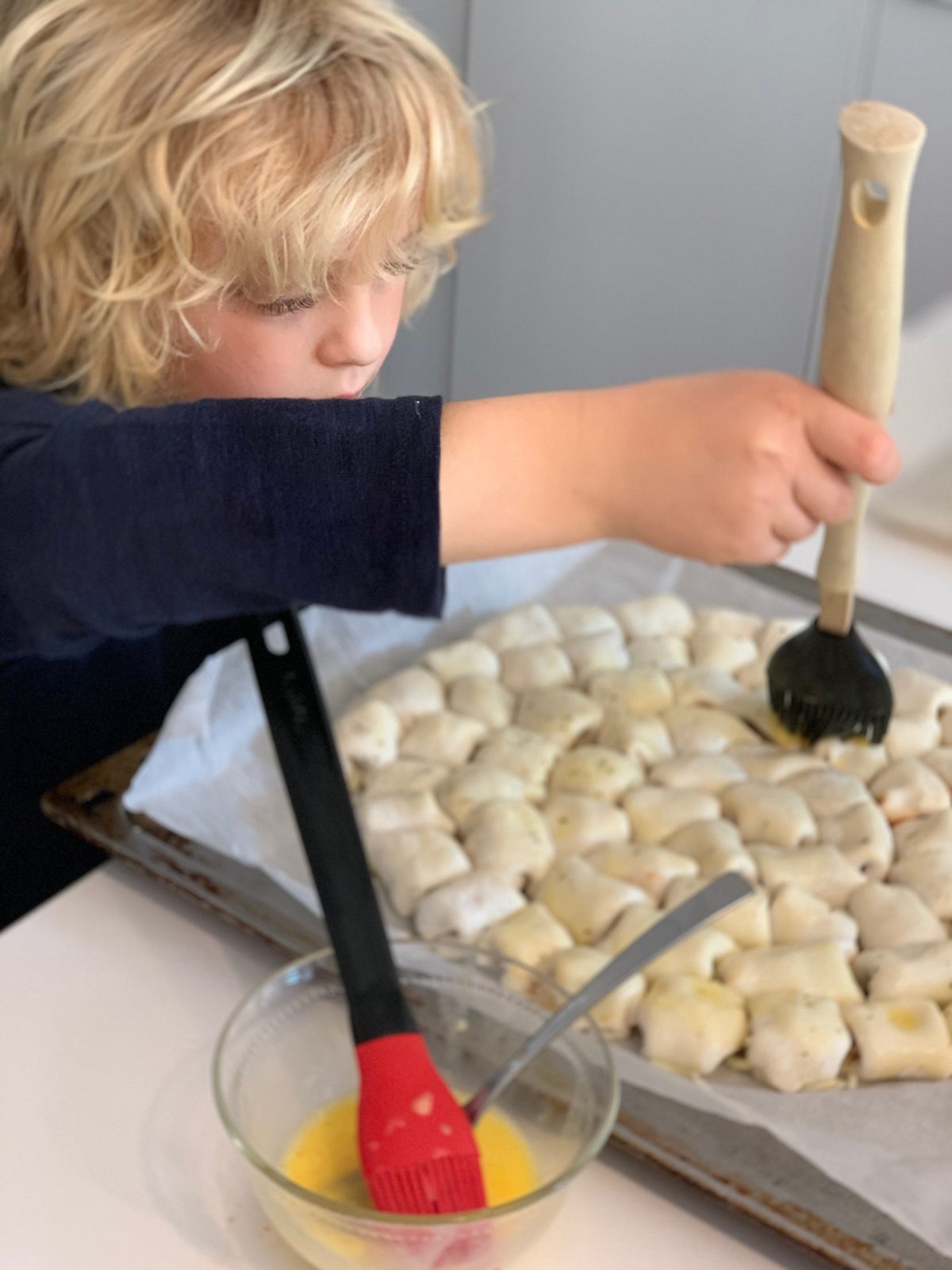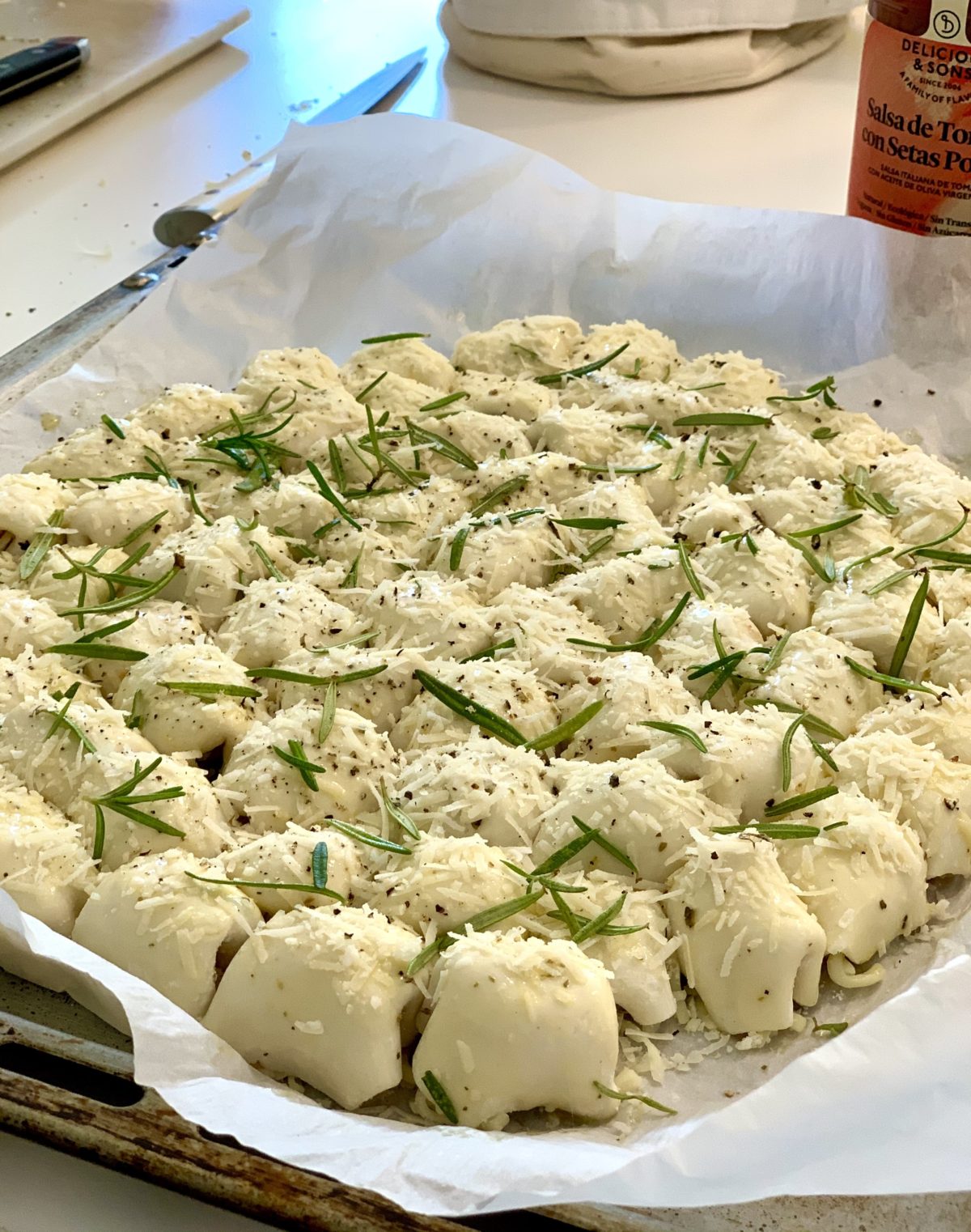 This site is registered on
wpml.org
as a development site.