Ingredients:
10oz. shelled peas
1 small potato
1 celery
1 leek
4 cups vegetable stock
Fresh parsley
Extra virgin olive oil
Croutons
Balsamic glaze
Preparation:
Mince the leek and celery.
In a medium sauce pot, in a little olive oil, sweat the celery and onion together on medium heat for several minutes.
Add the peas and cook for another 2 minutes.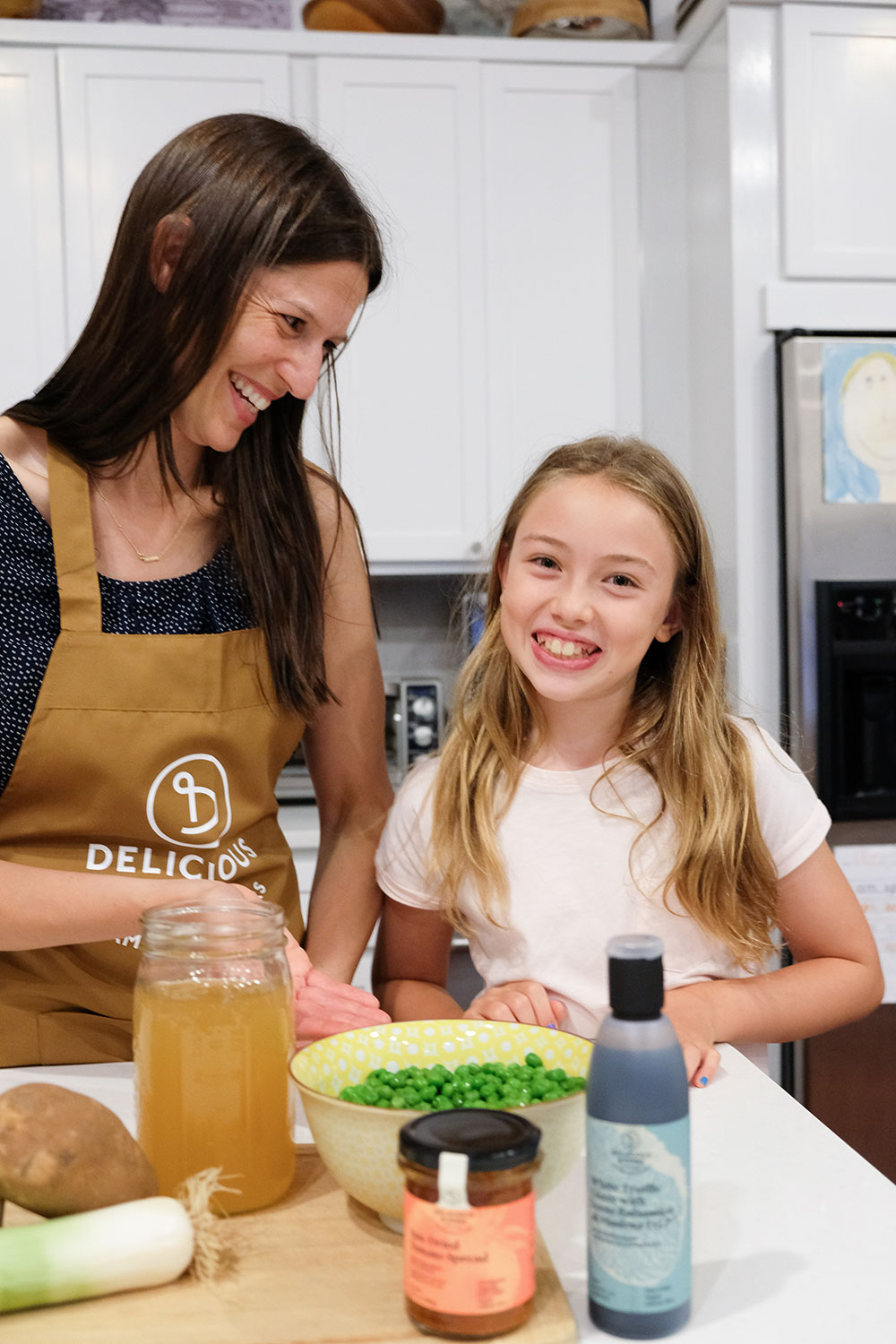 Add vegetable stock and diced potato.
Simmer for 20 minutes until potato is cooked through.
Remove from heat and let cool.
Blend in an electric mixer all the vegetables and liquid from the pot, and a handful of fresh parsley.
Blend until smooth, adjust for salt and pepper, and add a stream of extra virgin olive oil while the blender is still on at the end.
Pass through a fine mesh colander.
Serve hot or warm, with a fresh leaf of parsley, dots of Balsamic glaze and Sun-Dried Tomato Croutons.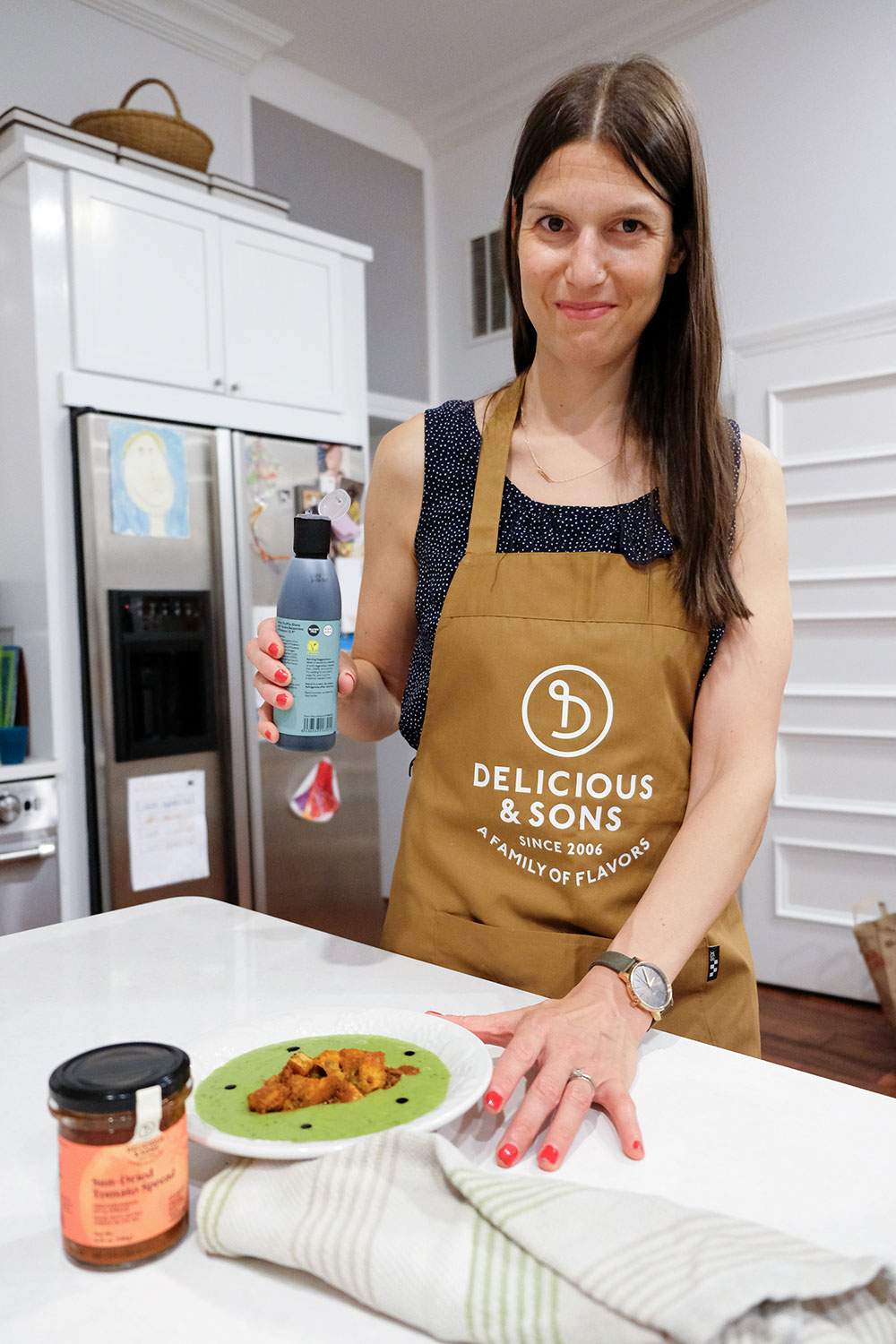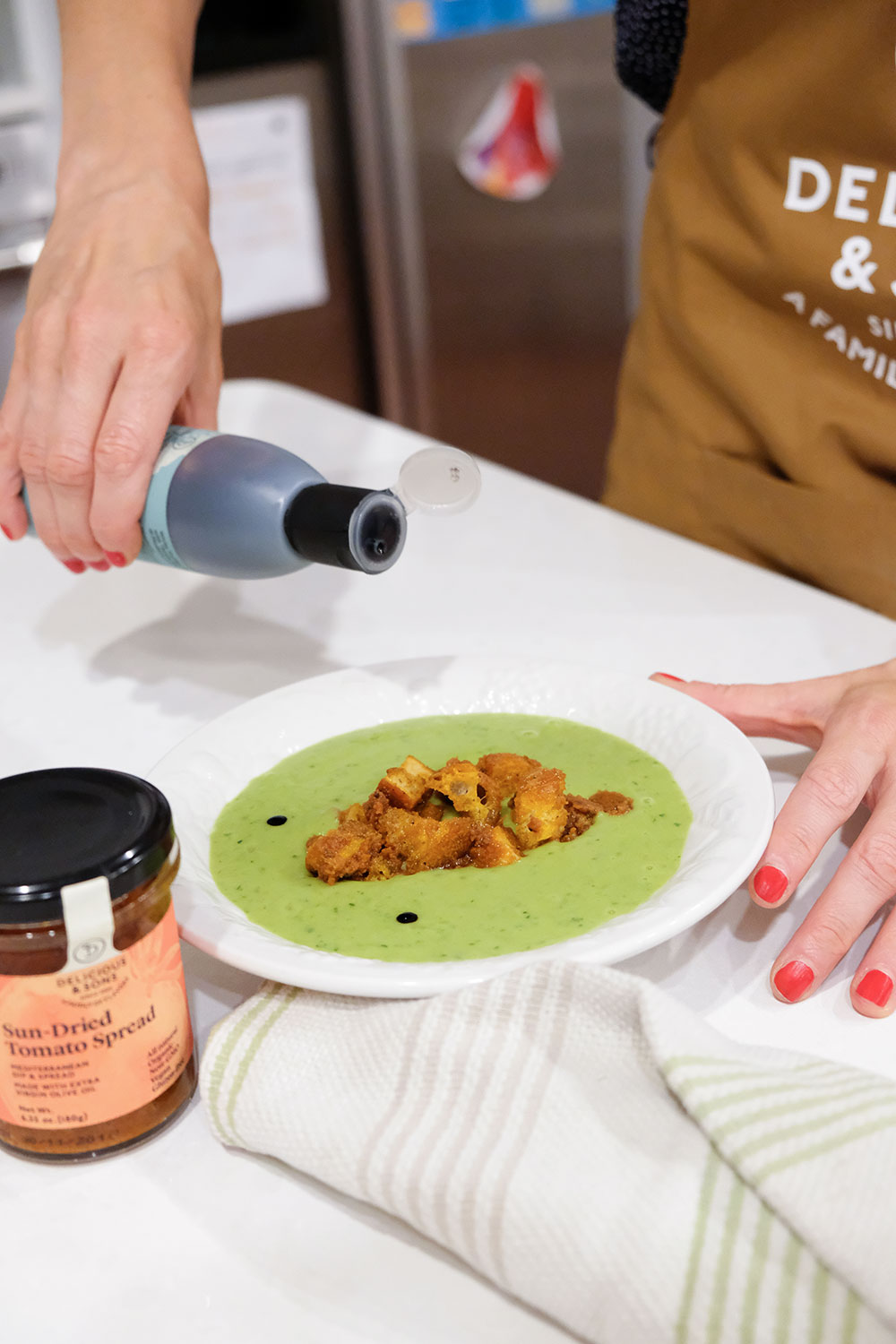 For the croutons:
Mix 2 tbsp. Sun-Dried Tomato with the croutons and blend well.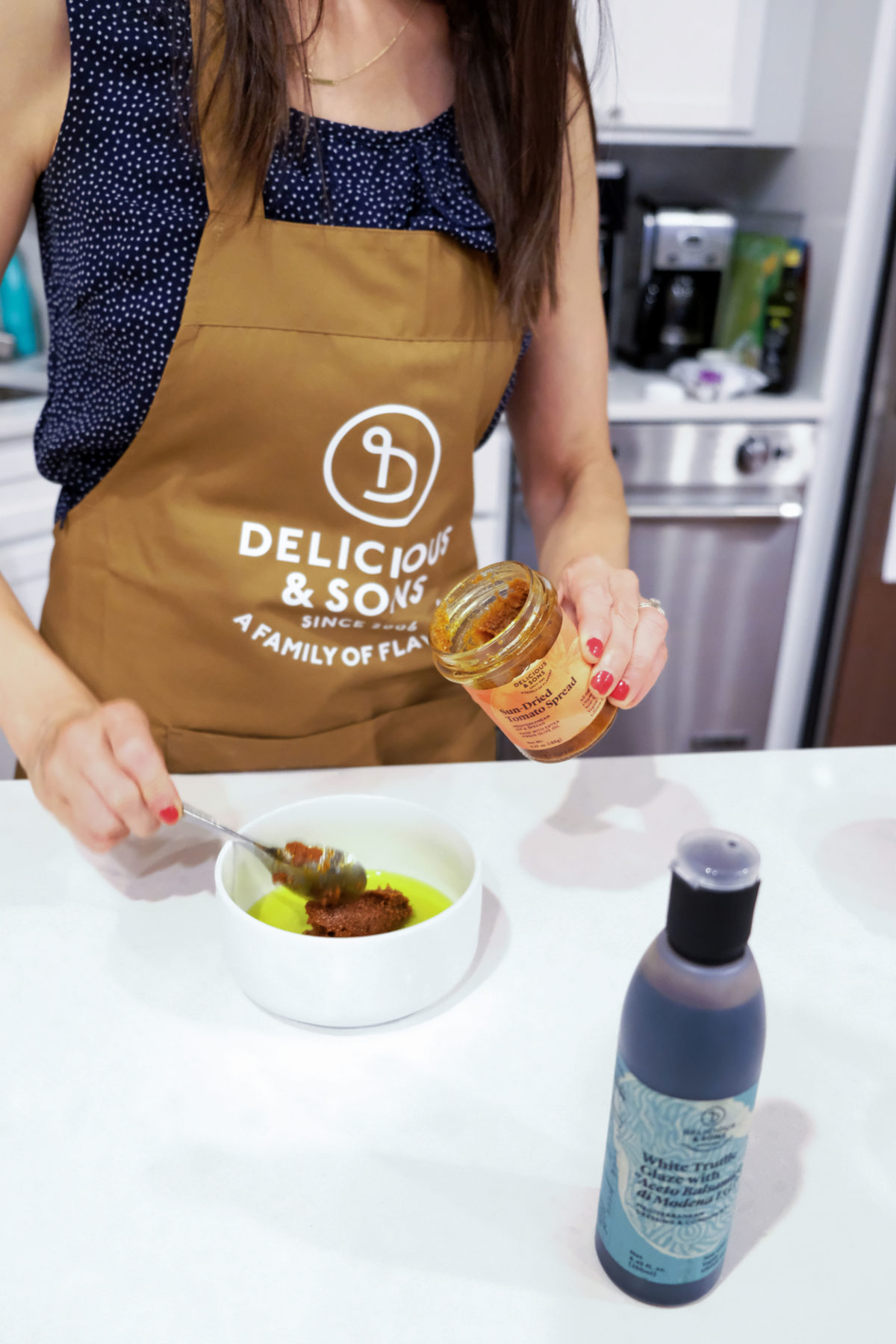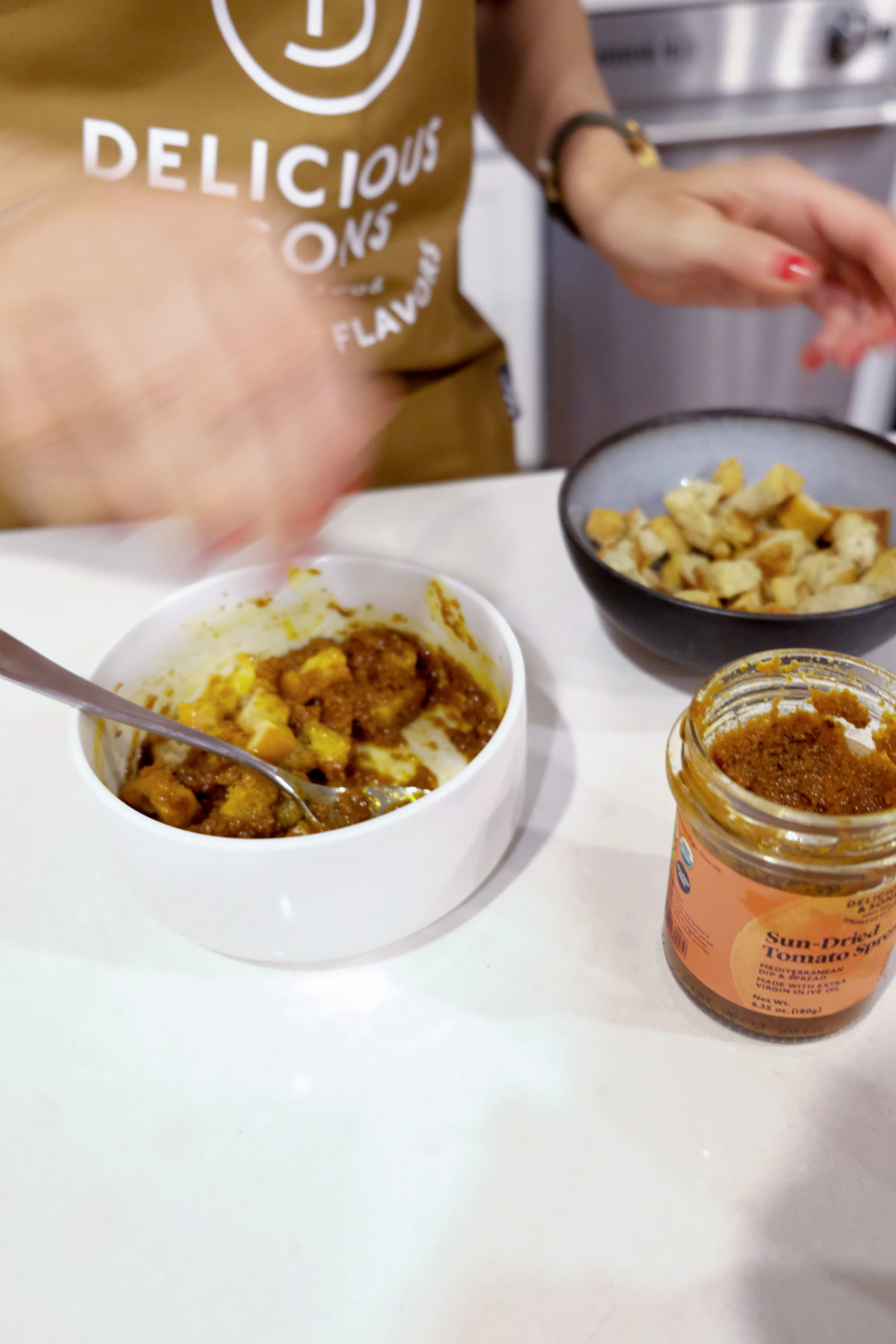 If you want to follow Courtney, here you have her website:
This site is registered on
wpml.org
as a development site.