Ingredients: 
7 ½ cups purple and/or white cabbage

 

½ cup Balsamic glaze

1 jalapeño

 

1 red pepper

 

1 large granny smith apple

 

1 green onion

 

1½ 

tbs

p

 lime juice

 

2 

tbs

p

 safflower oil

 

1 cup rice vinegar

 

½ cup fresh cilantro

 

½ 

tbs

p

 honey

 

½ tsp sea salt

 
Preparation: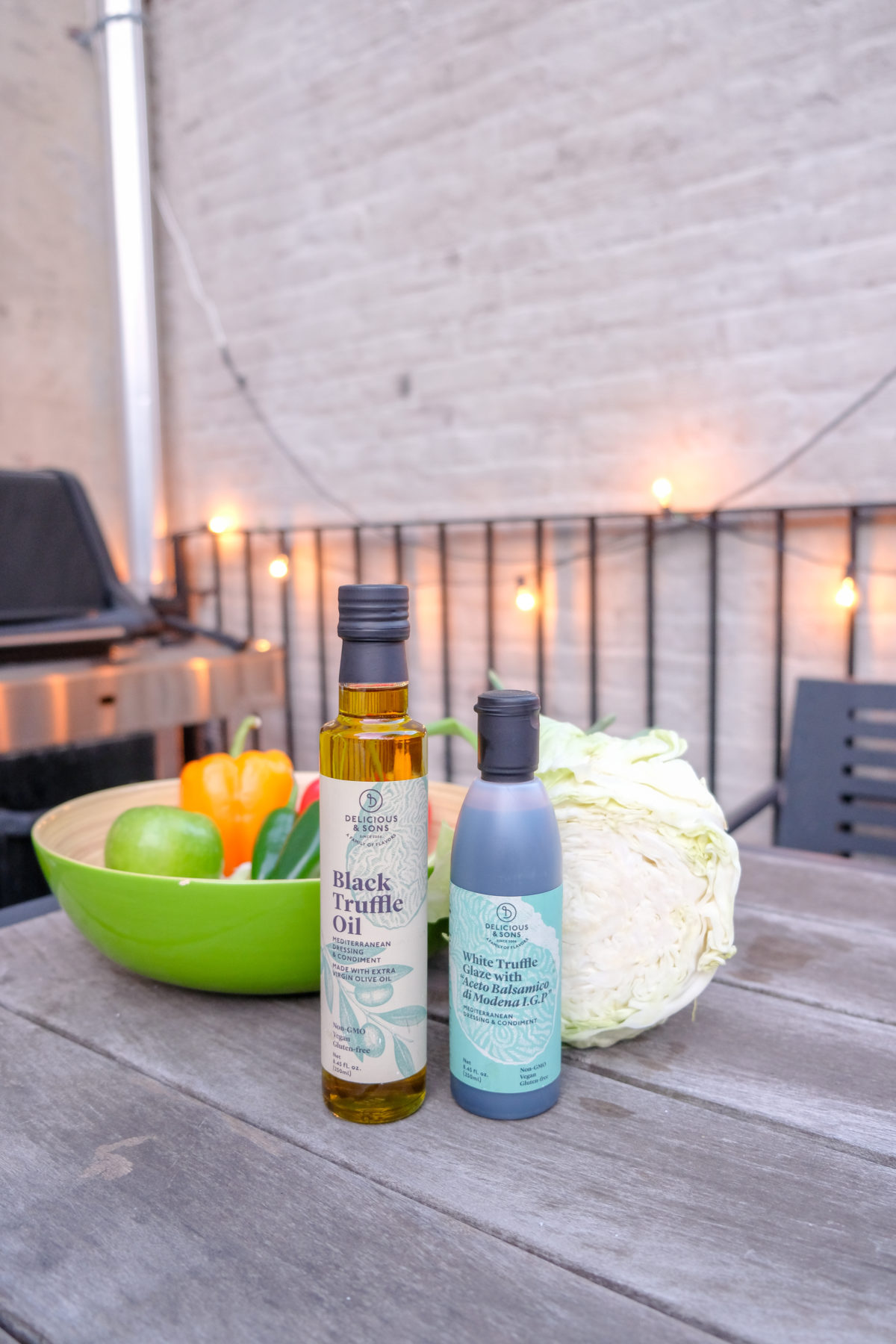 Use a paring knife, carve out all seeds and white membrane from the jalapeño. Slice into thin strips. 

 

Trim off the stringy root ends of green onion and about 2 inches from the top green portion and discard.  Trim onion crosswise into thin slices.  

 

Cut green apple lengthwise into matchstick sized pieces.

 

For dressing, combine balsamic glaze, ja

lapeño, onion, cilantro, lime zest, lime juice, honey, salt and pepper in a medium bowl; mix until smooth. 

 

Rinse the cabbage and remove the loose outermost leaves so only clean, compact leaves remain. 

 

Slice in quarters, remove and discard inner core.  Slice until the remaining wedges are shredded well.

 

Add green apple and some Black Truffle Oil to cabbage

and toss with dressing. 

 

Refrigerate until ready to use.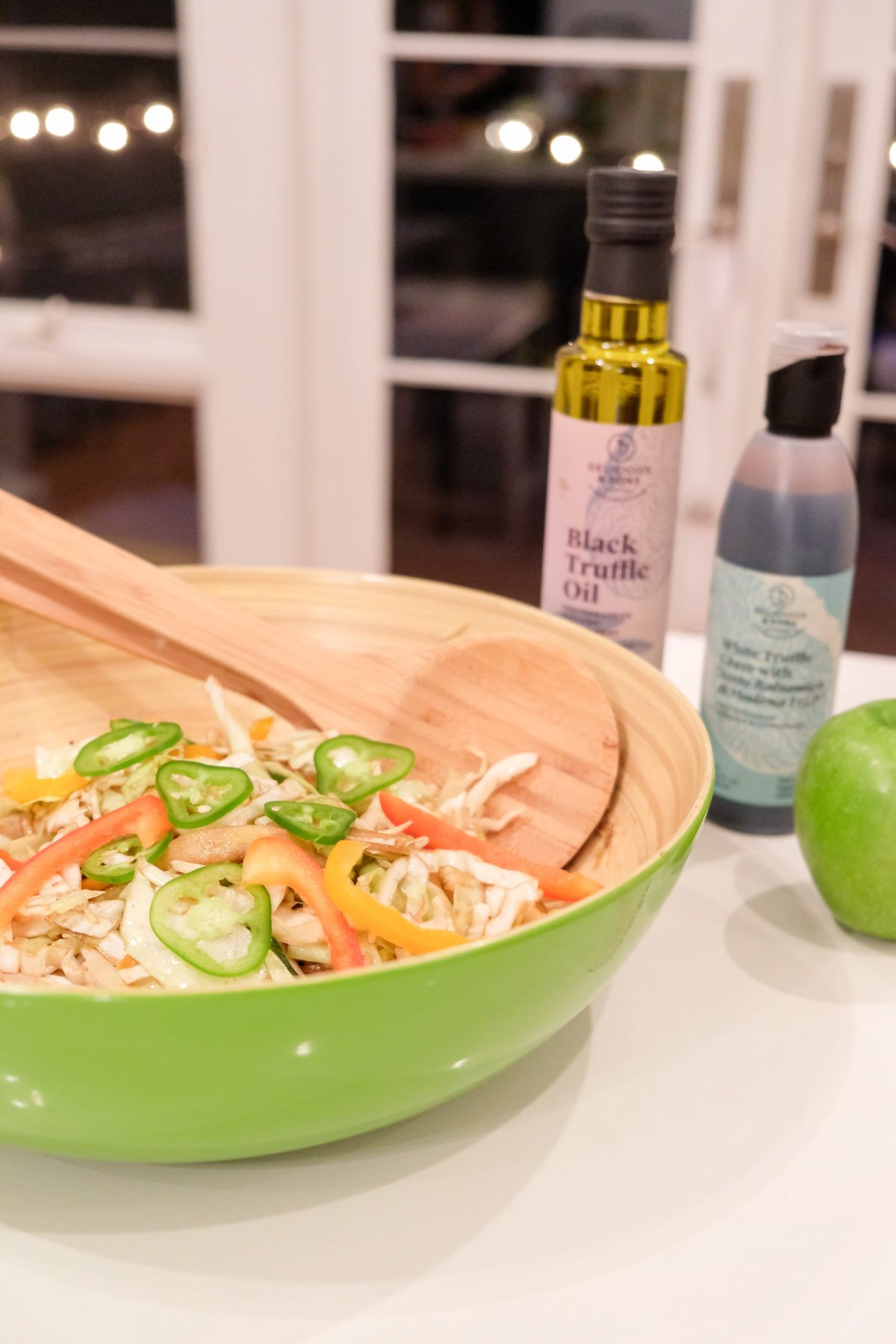 This site is registered on
wpml.org
as a development site.