Ingredients:
8 large artichokes
Sunflower oil
1 lemon
Parsley
Fresh chives or basil for decoration
Preparation:
1. Remove the stem from the artichokes so they can sit upright.
2. Remove the outer, tougher, darker green leaves until the pale green center.
3. Cut off the tips.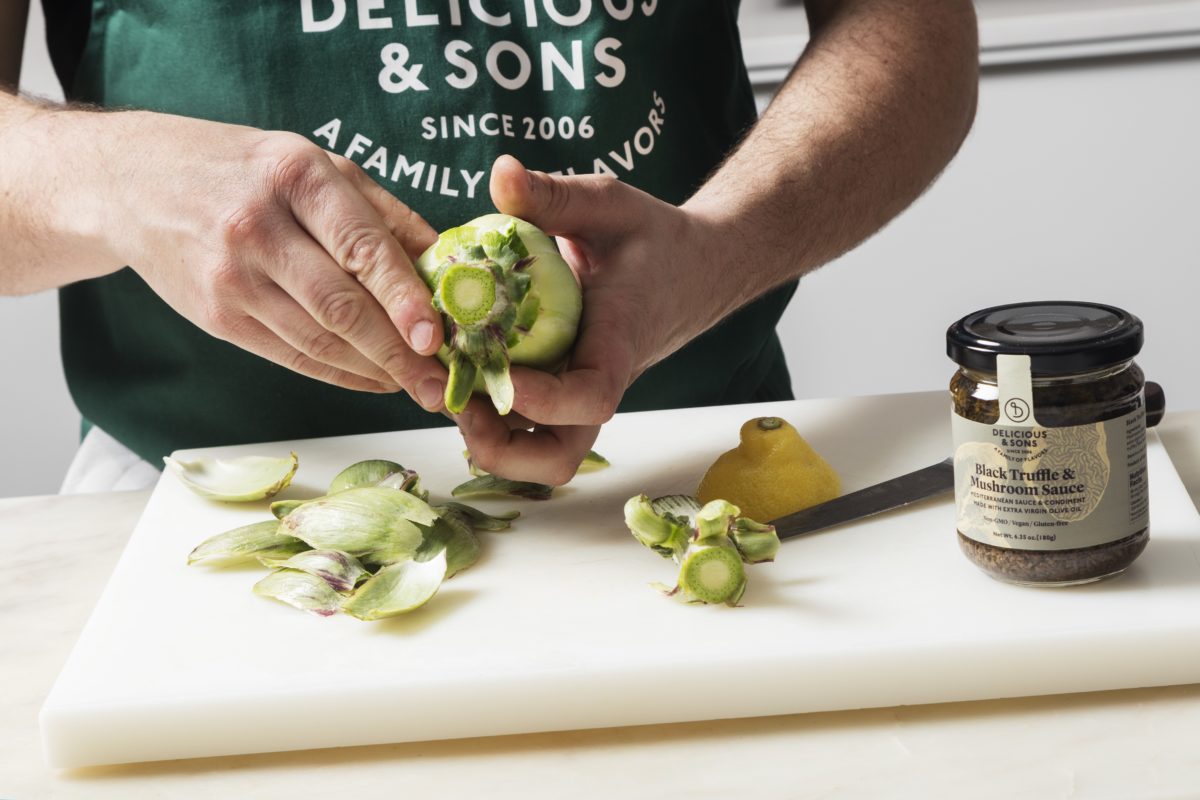 4. Remove the center of the heart with a small knife, leaving a small artichoke heart "bowl".
5. As you work, squeeze lemon juice onto the artichoke hearts so they don't turn brown, and as you finish preparing the artichoke hearts, place them in a bowl of cold water with lemon juice and stalks of parsley.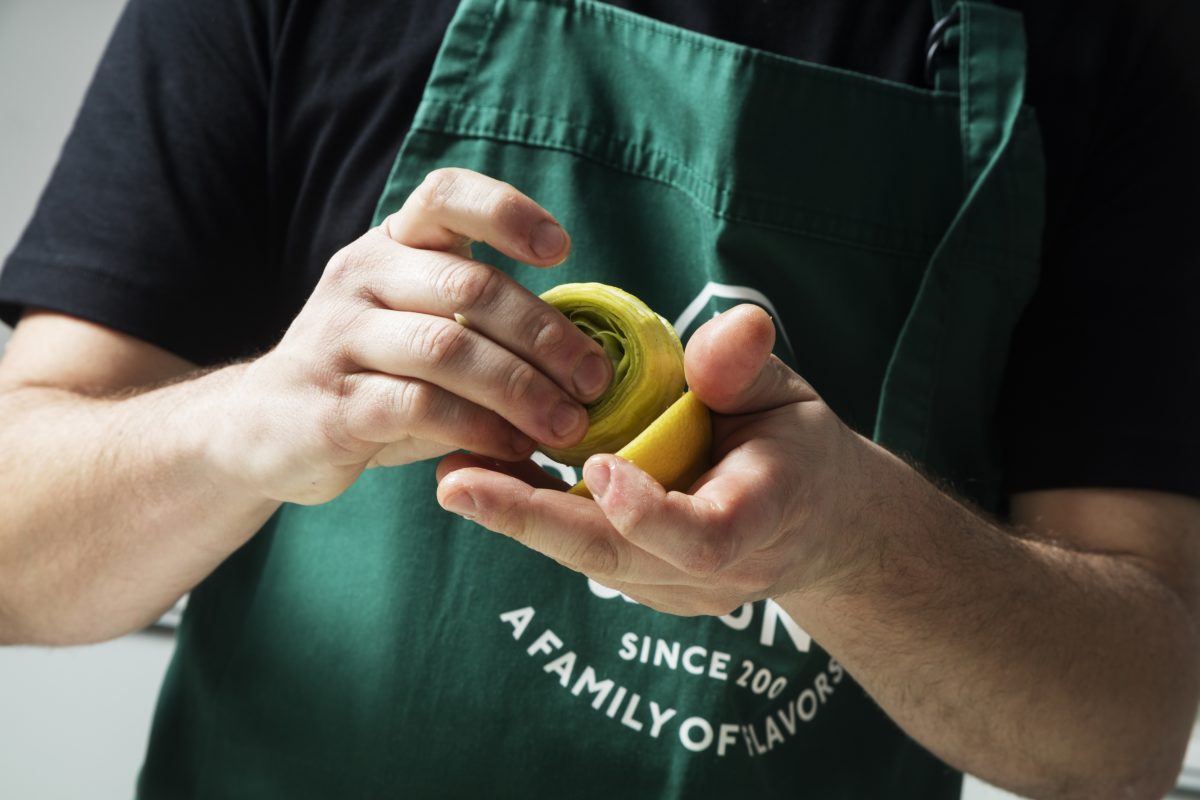 6. When all the artichokes are prepared, strain from water, lightly salt, and place in a small pot and cover with sunflower oil.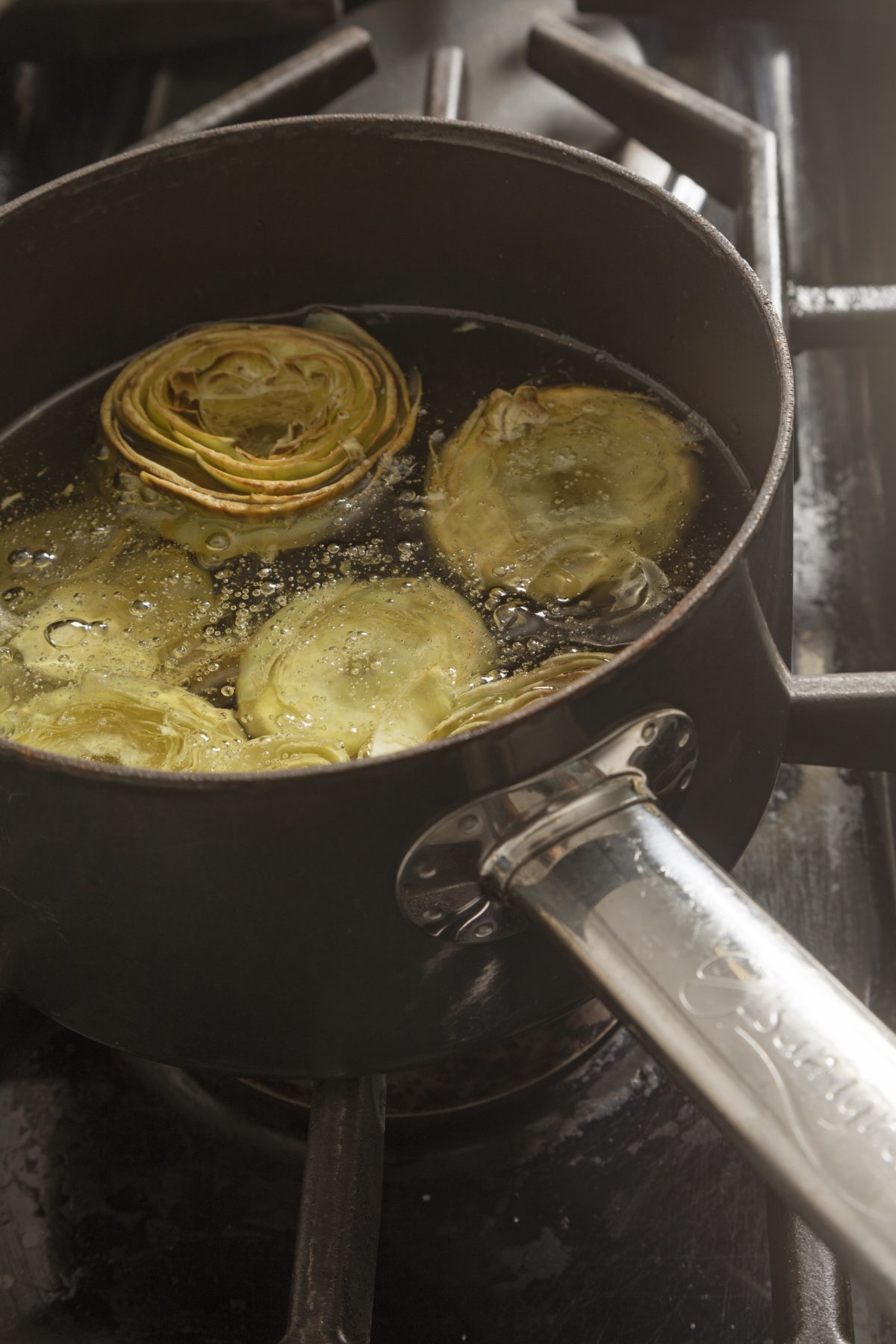 7. Cook on low heat but do not let them fry. After 15 minutes check and see if they are tender, they may need another 5-10 minutes.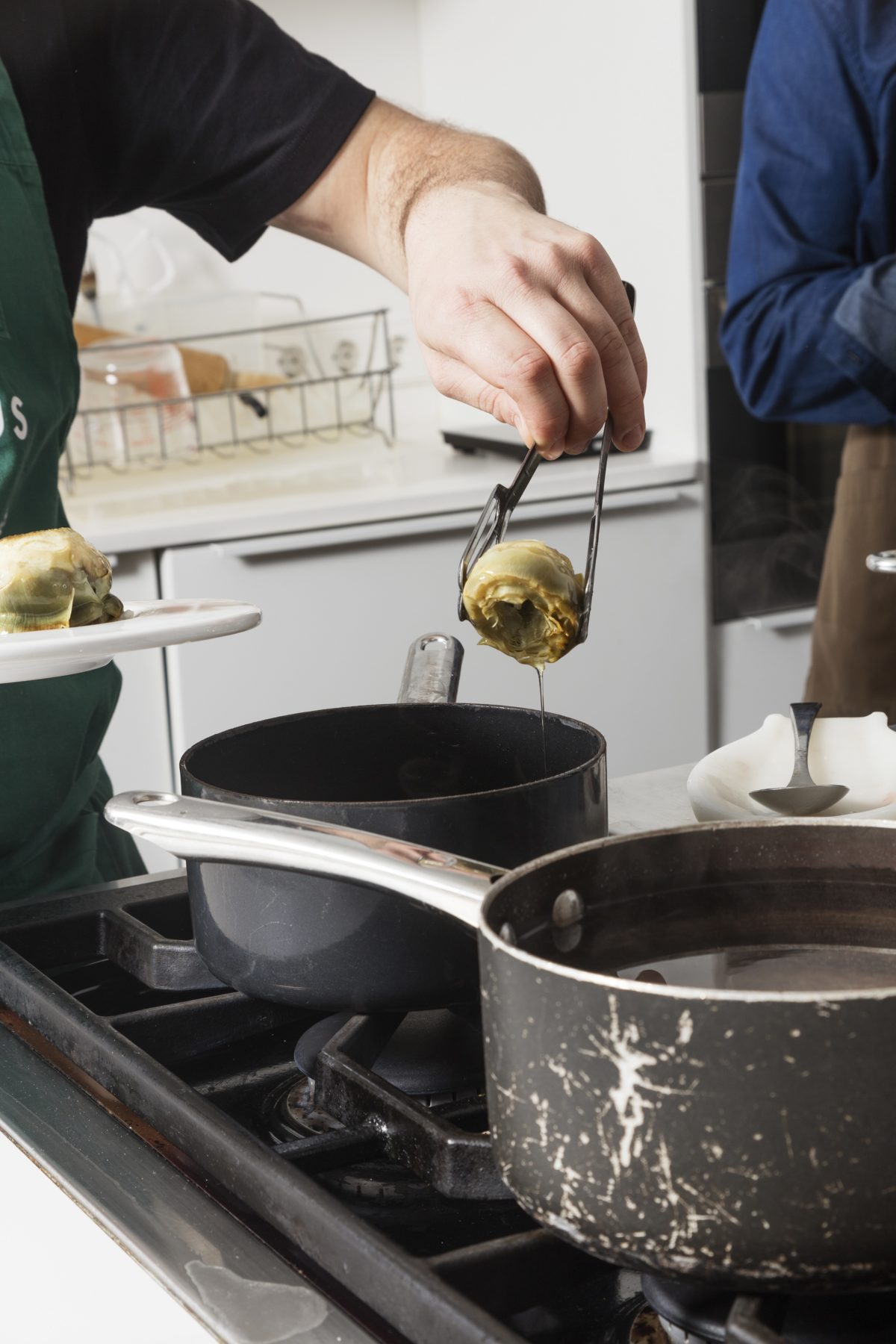 8. Once cooked through and tender, remove from oil, strain, and set aside.
9. To serve, reheat the artichokes in either the same oil or in the microwave. Lightly salt and pepper the inside of the artichoke heart, and fill with a spoonful of Black Truffle & Mushroom Sauce.
10. Decorate with chopped fresh chives or basil, and serve immediately.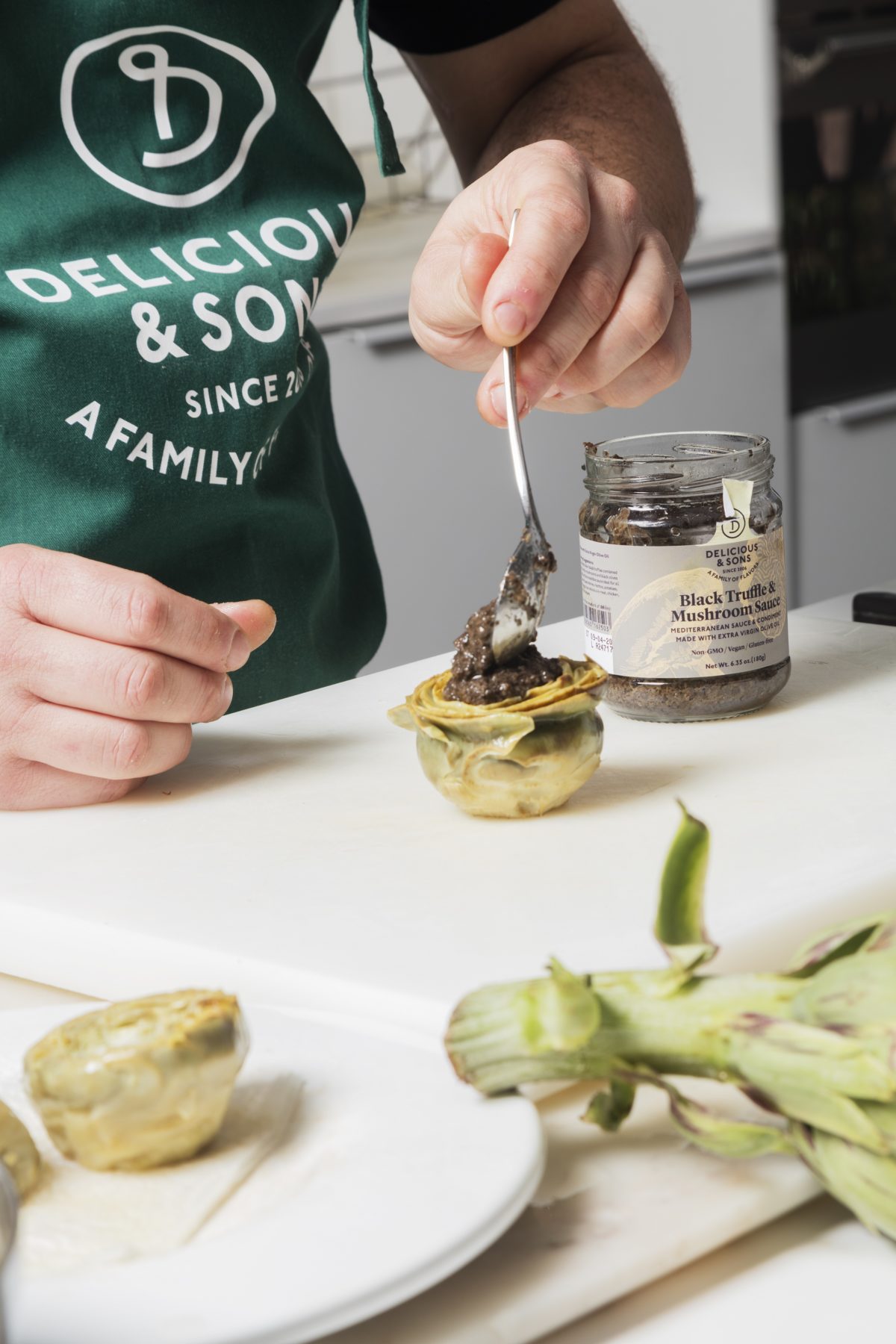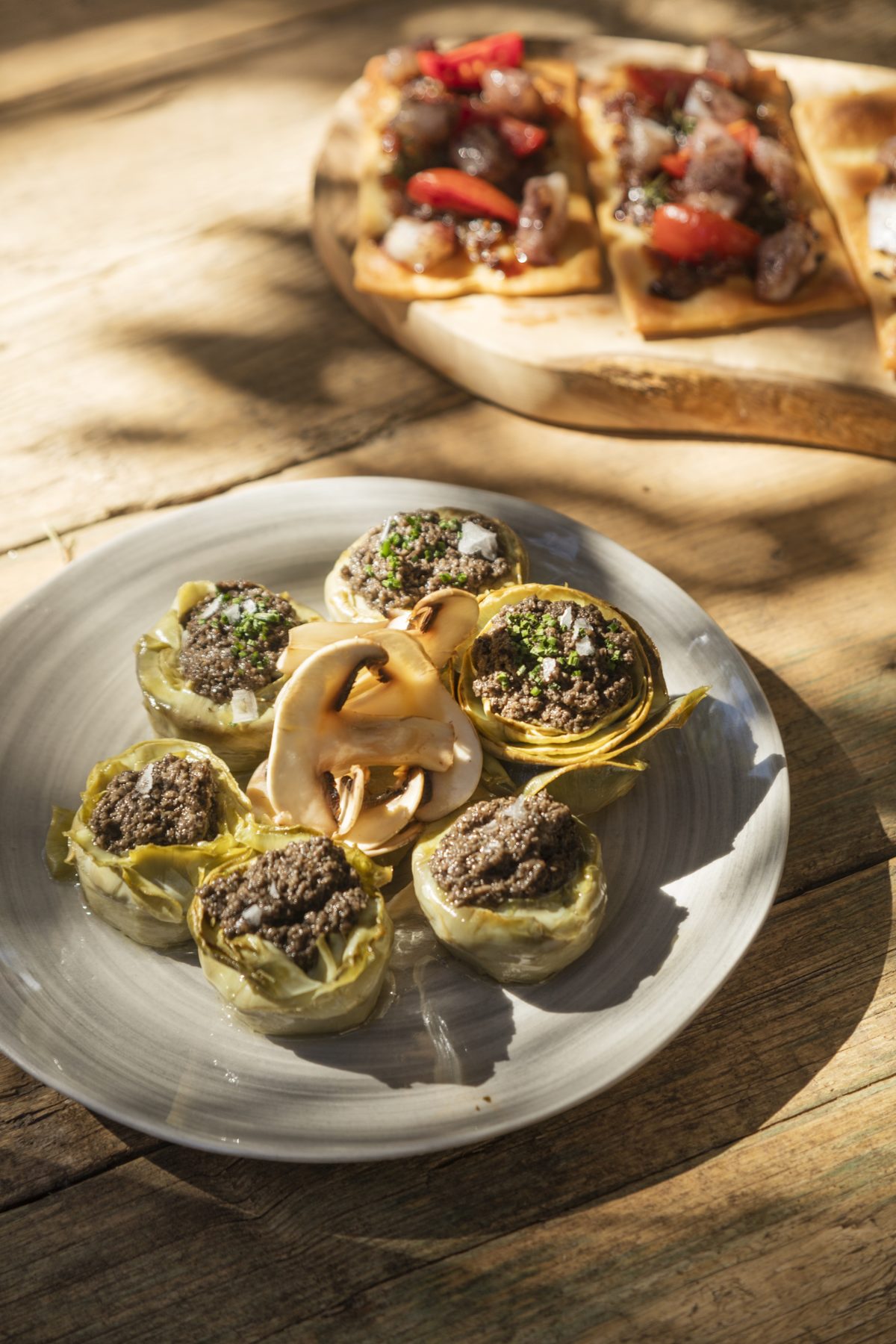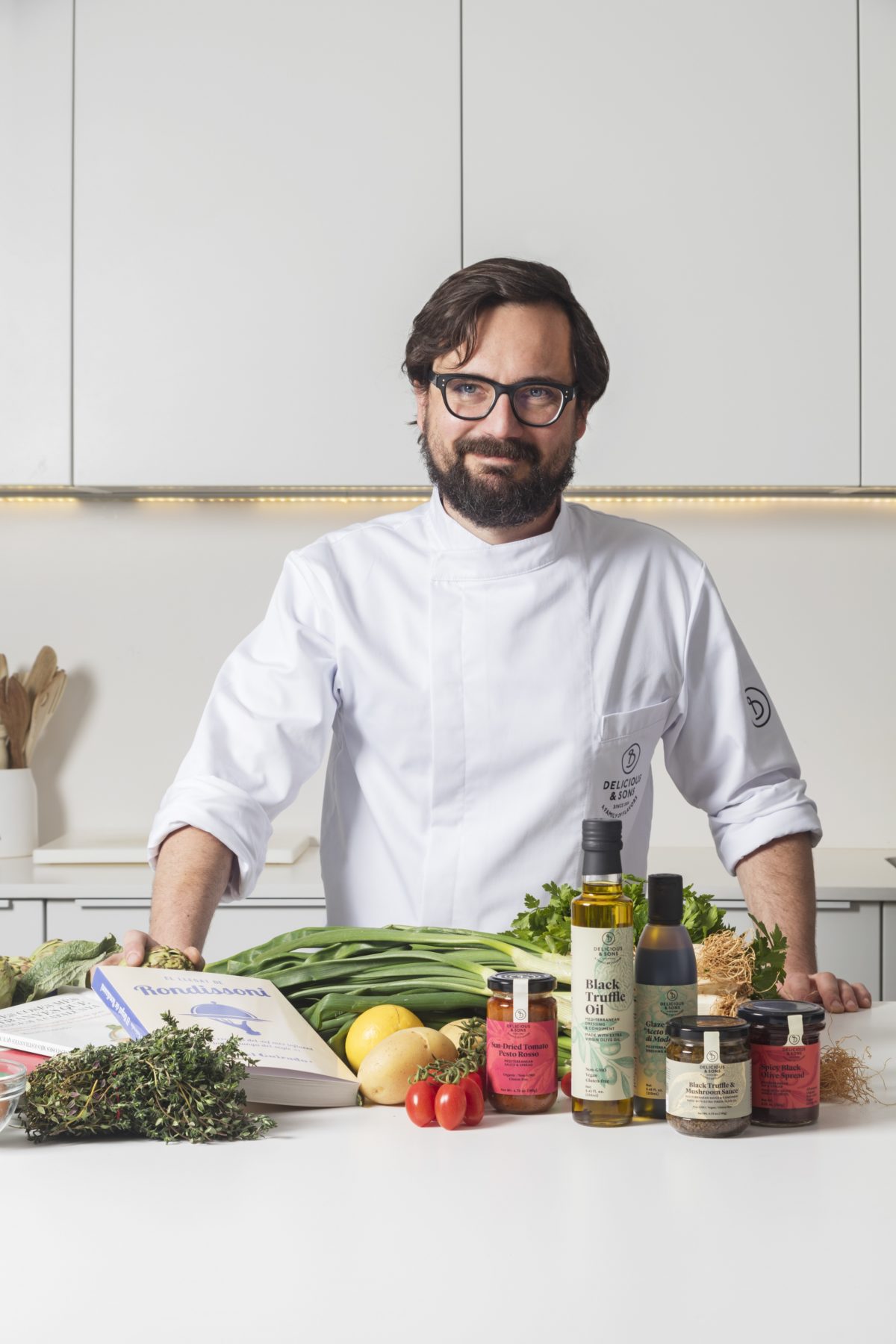 Manel, cooking teacher, sommelier, and author, is a man of many passions, and he does it all with zest, dedication, meaning, and passion. He is currently in a thousand different projects at once, because that's just the way he is: restless and unstoppable. You can find him teaching classes from wine tasting and Asian cuisine to writing articles in the food magazine, Cuina, among other publications. He is also an accomplished author of four cookbooks. His most recent book, "El Llegat de Rondissoni" ("The Legacy of Rondissoni"), passionately documents the life of the great, yet discreet, chef who had an enormous impact on the gastronomical culture of Catalonia.
References:
You can follow Manel on his website or on social media:
Web: www.manelguirado.com
Twiter: @ManelGuirado
Facebook: Manel Guirado
Instagram: @manelguirado
Photography by the impassionate Meritxell Arjalaguer:
www.meritxellarjalaguer.com
instagram: @meritxellarjalaguer
This site is registered on
wpml.org
as a development site.