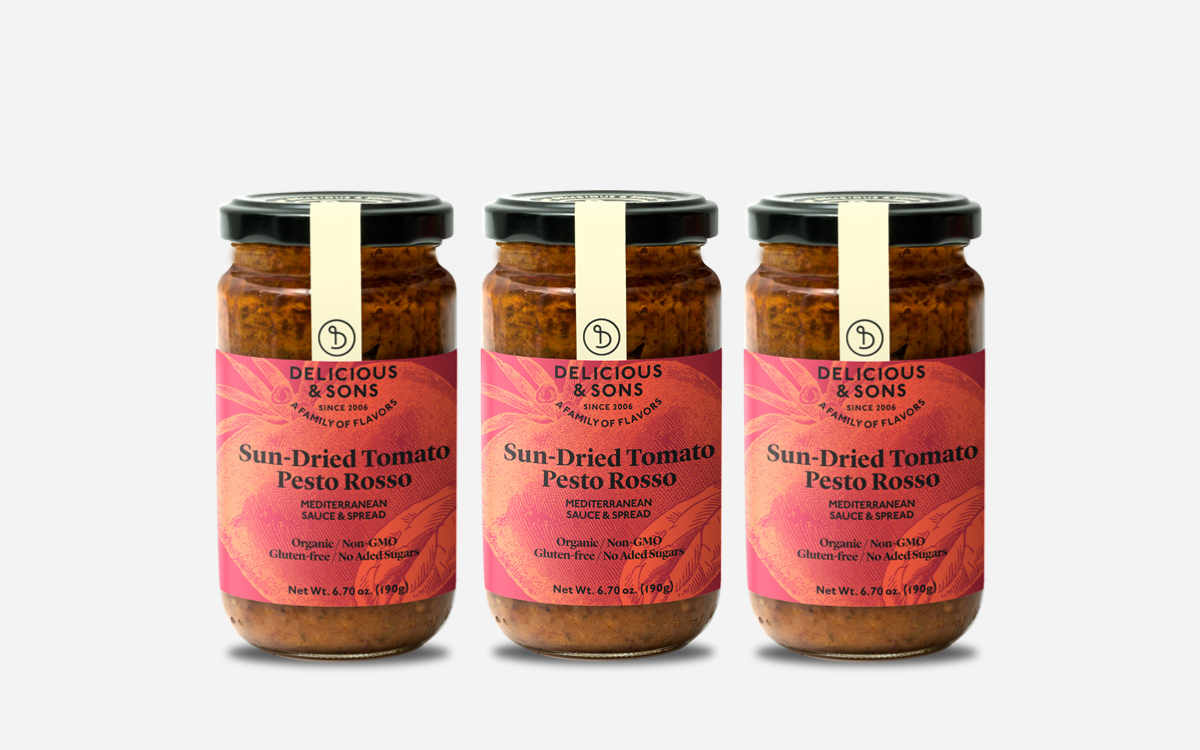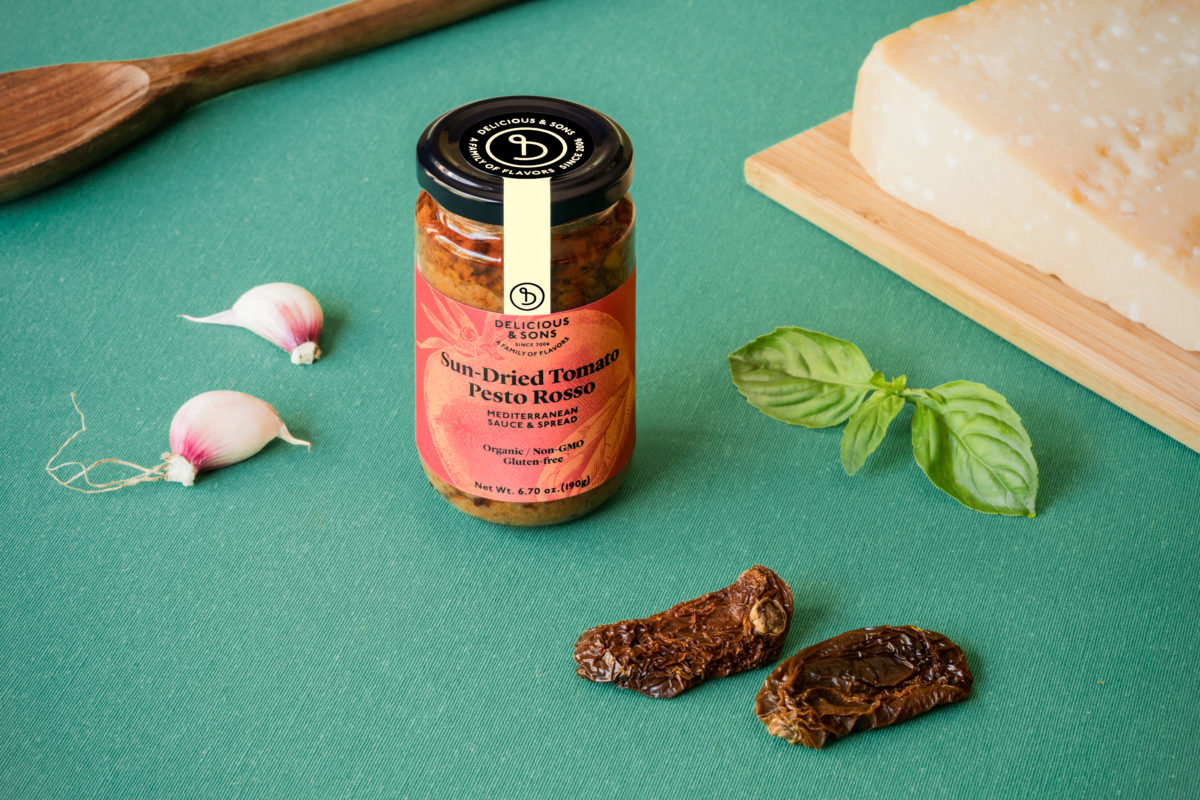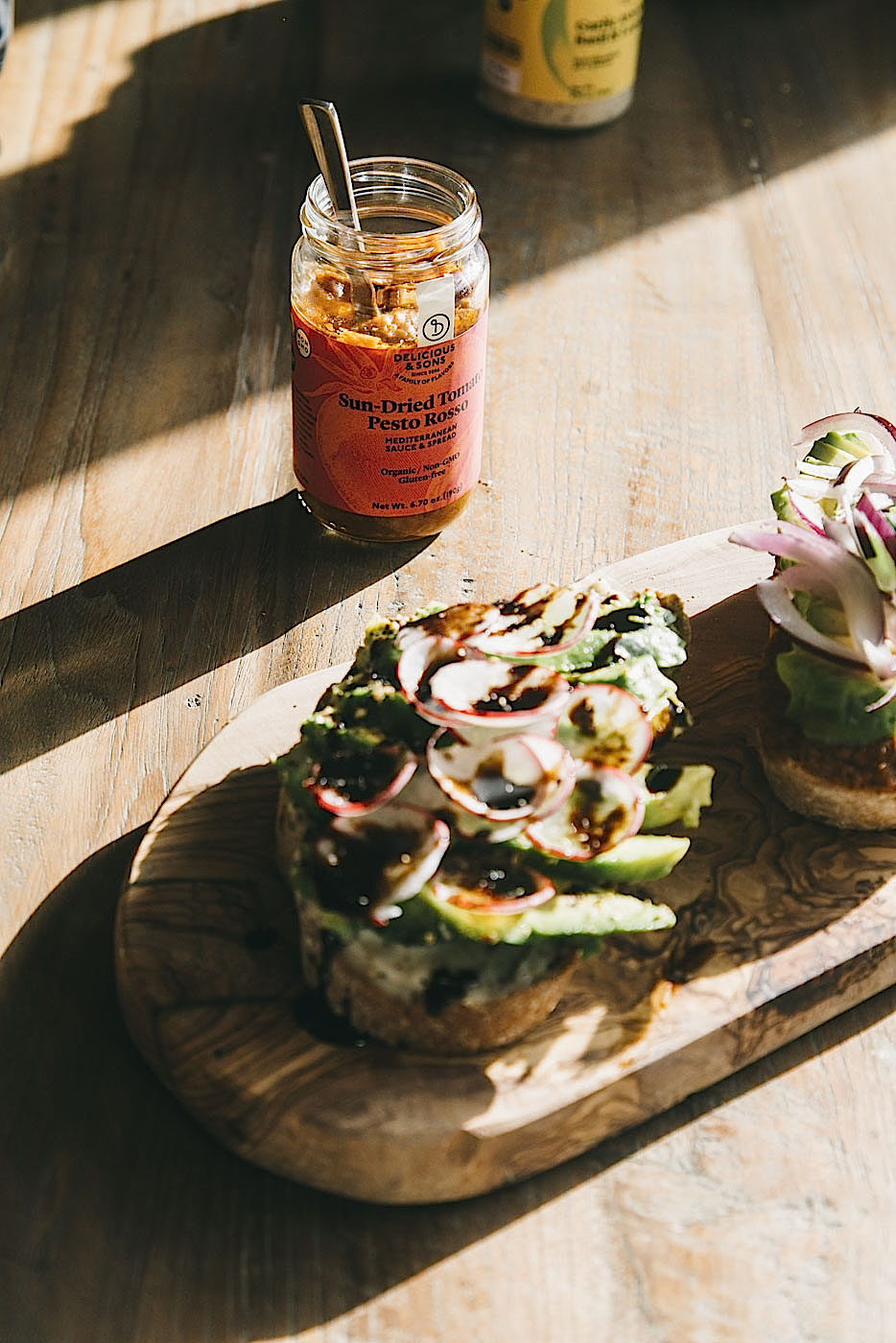 Organic Sun-Dried Tomato Pesto Rosso (Pack of 3)
This Sun-dried Tomato Pesto is a less known pesto sauce out of Italy, but as authentic and traditional like the green pesto. It surprises because it is full of flavor, intense and delightful to the palate thanks to its main ingredient: the fleshy sun-dried tomatoes. We use organic basil grown in Liguria, Italy, organic sun-dried tomatoes and Parmigiano Reggiano cheese DOP to create the most authentic and flavorful Pesto Rosso in the market.
Works perfectly with an infinite number of dishes such as pasta recipes, sandwiches, vegetables, vegan protein like tofu or seitan, salads, as a dip, and with meats, chicken, and fish. And most simply, as a pesto spread enjoyed with a piece of crusty bread.
This Sun-dried Tomato Pesto Rosso is certified Organic, non-GMO, Vegetarian and Gluten-free. Does not contain sugar or egg.
This pack contains: 3 Sun-dried Tomato Pesto Rosso.
Pasta
Sandwiches
Vegetables
Vegan Protein (Tofu, Seitan)
Salad
Crusty bread
Meat and Fish
Organic sun-dried tomatoes, organic sunflower oil, organic tomato pulp, organic basil, organic apple vinegar, Parmiggiano Reggiano cheese PDO (cow's milk, salt, rennet), organic potato starch, salt, acidity regulator: lactic acid, antioxidant: ascorbic acid.
Contains Milk.