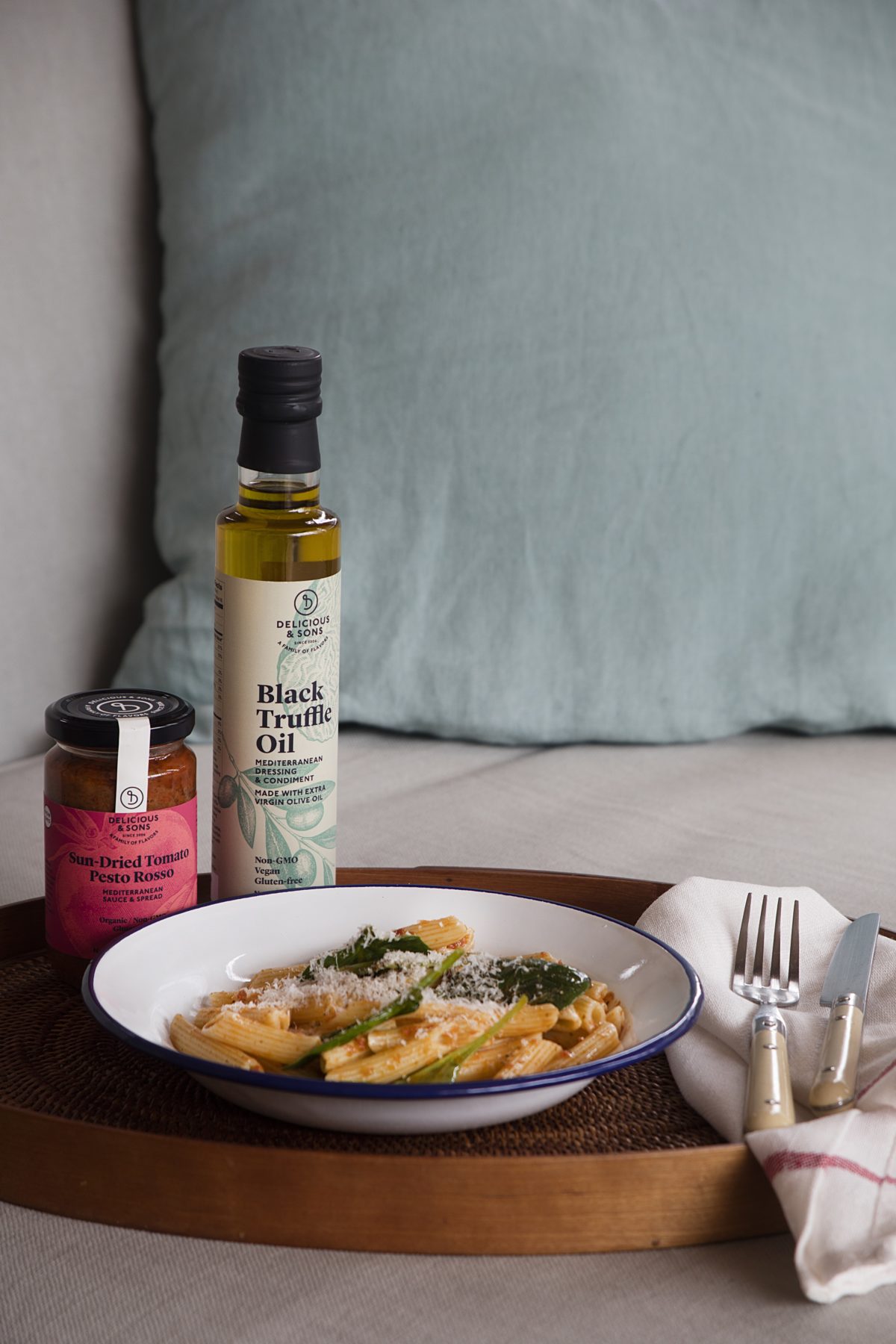 Ingredients:
Quinoa Pasta, Gluten-Free
Fresh baby spinach leaves
Parmesan Cheese (Optional)
Black Pepper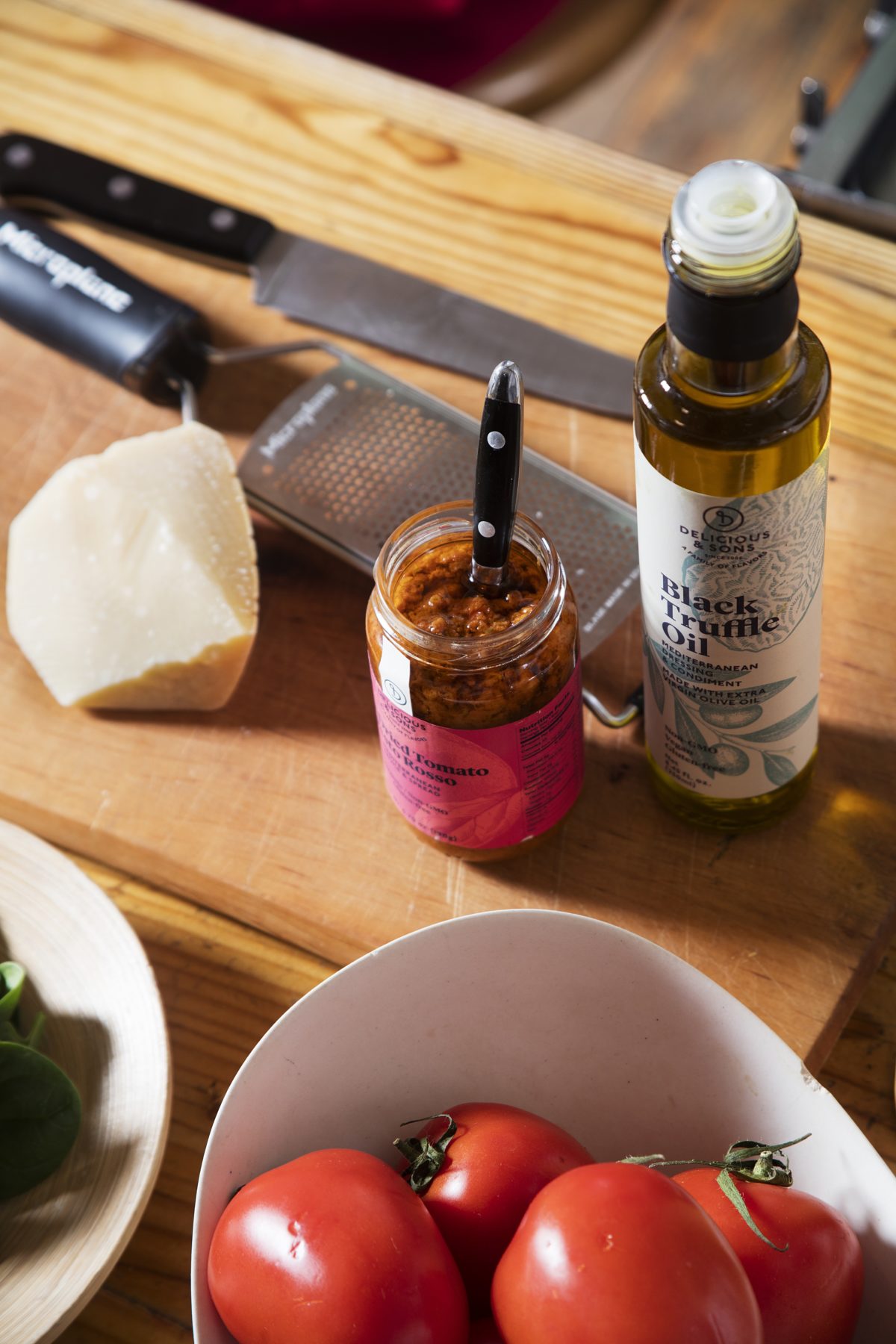 Preparation:
Cook the pasta in abundant salted boiling water according to its instructions.
Strain well and return the pasta to the same pot without water.
Add the Sun-Dried Tomato Pesto Rosso and combine well with the pasta while still hot.
Toss in the washed and dried spinach leaves and mix well.
Season with salt and fresh black pepper.
Serve hot with freshly grated Parmesan cheese (optional).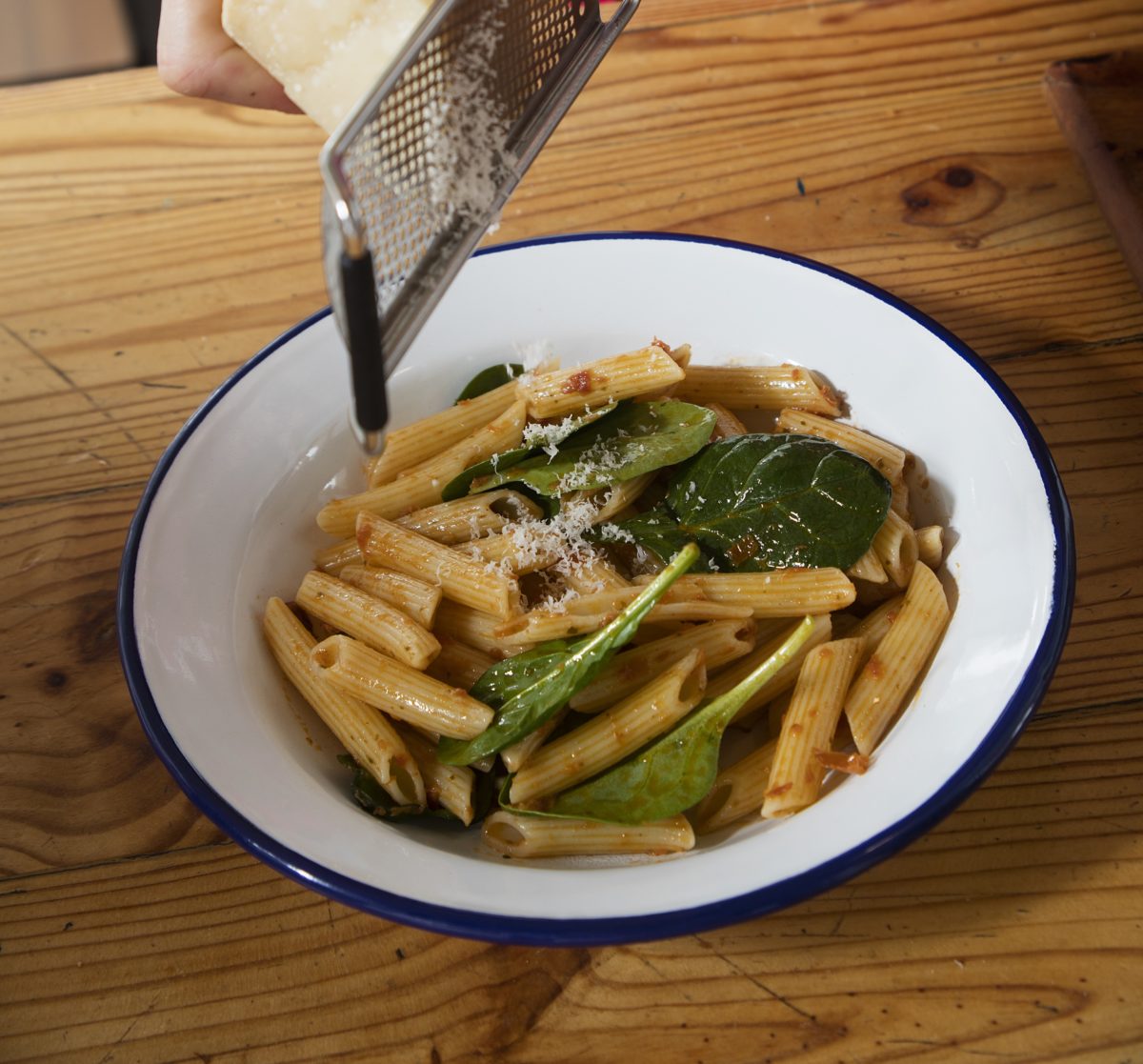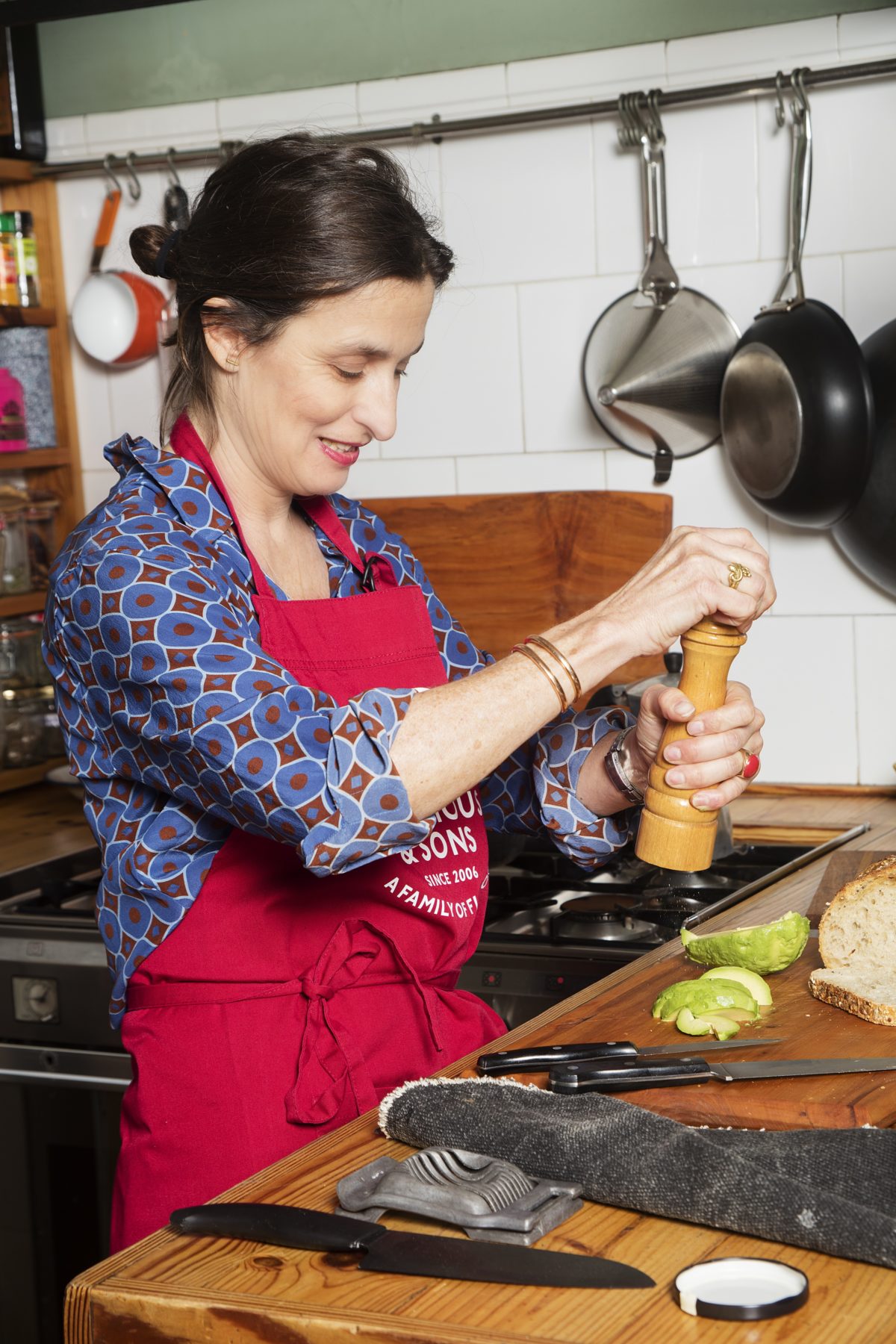 This site is registered on
wpml.org
as a development site.