New Yorker, working between Barcelona and New York. He studied Medieval History and Spanish Literature at Brown University and trained as a chef at the Hofmann Cooking School in Barcelona. Ricky creates and develops all the recipes for the brand's products. Previously, he founded the Delishop brand, as well as its his cooking school, and has given countless workshops and "team building" sessions. He represents the brand cooking at the most important food shows in the United States and Europe.
Our in-house chef prepares for us these delicious and super easy Asian sandwiches with a Mediterranean flair.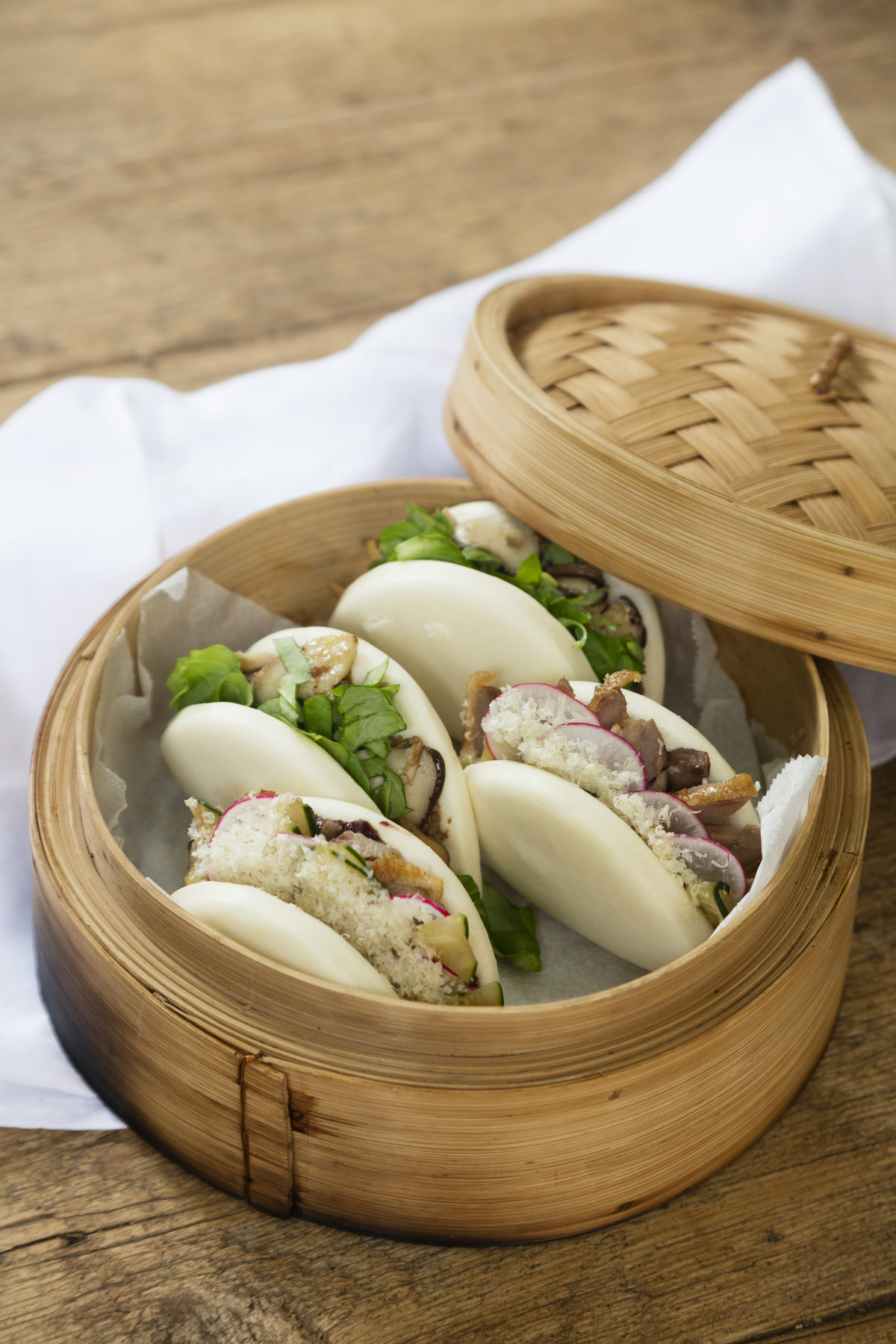 For those who don't recognize the word "Bao", it's a popular street food from China which consists of a stuffed steamed bun. Delicious and visually appealing, they are small and disc-shaped folded in half and stuffed, the steamed dough is soft and without a crust. Traditionally they are steamed in a bamboo steamer and stuffed with sliced pork and pickled vegetables, although any filling can be used.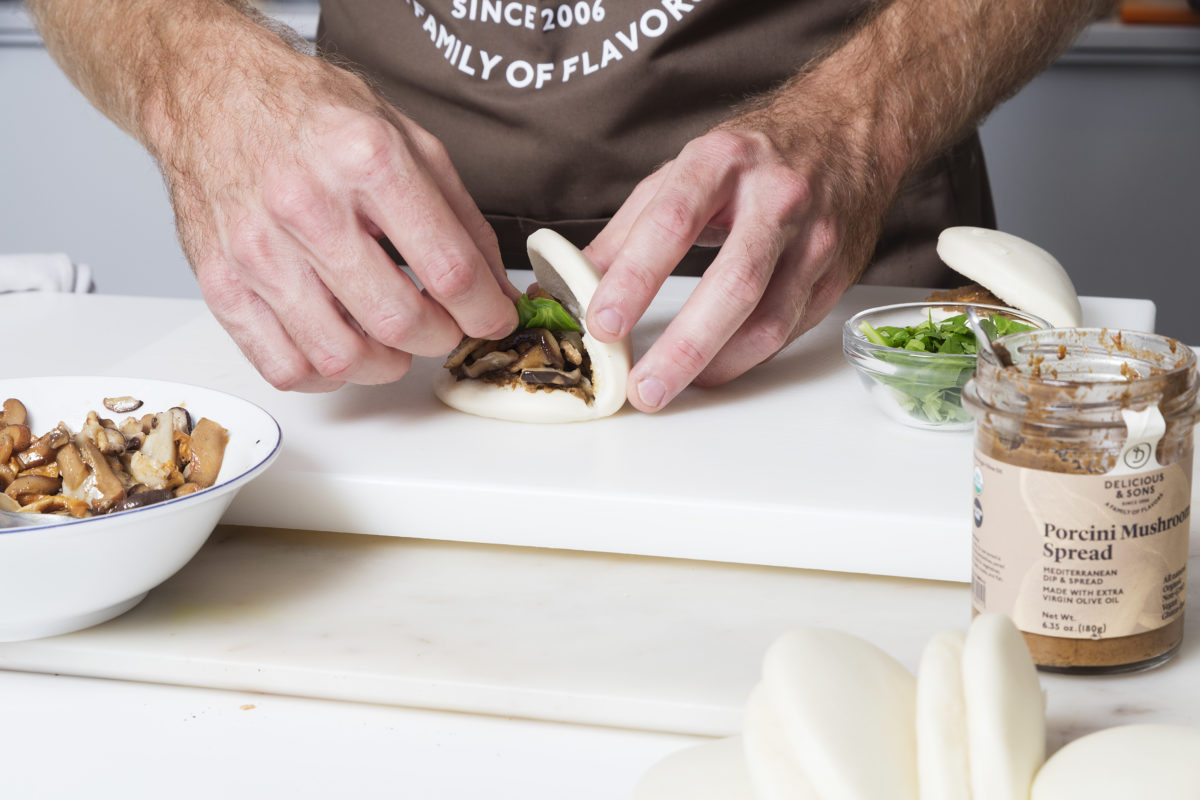 Ricky cooks two versions of baos for us, perfect for a dinner at home with friends or for a picnic when you feel like travelling between the flavors of Asia and the Mediterranean.
You can find cooked baos (just the bun) in the frozen section of most Asian supermarkets.
The Baos Ricky cooked are: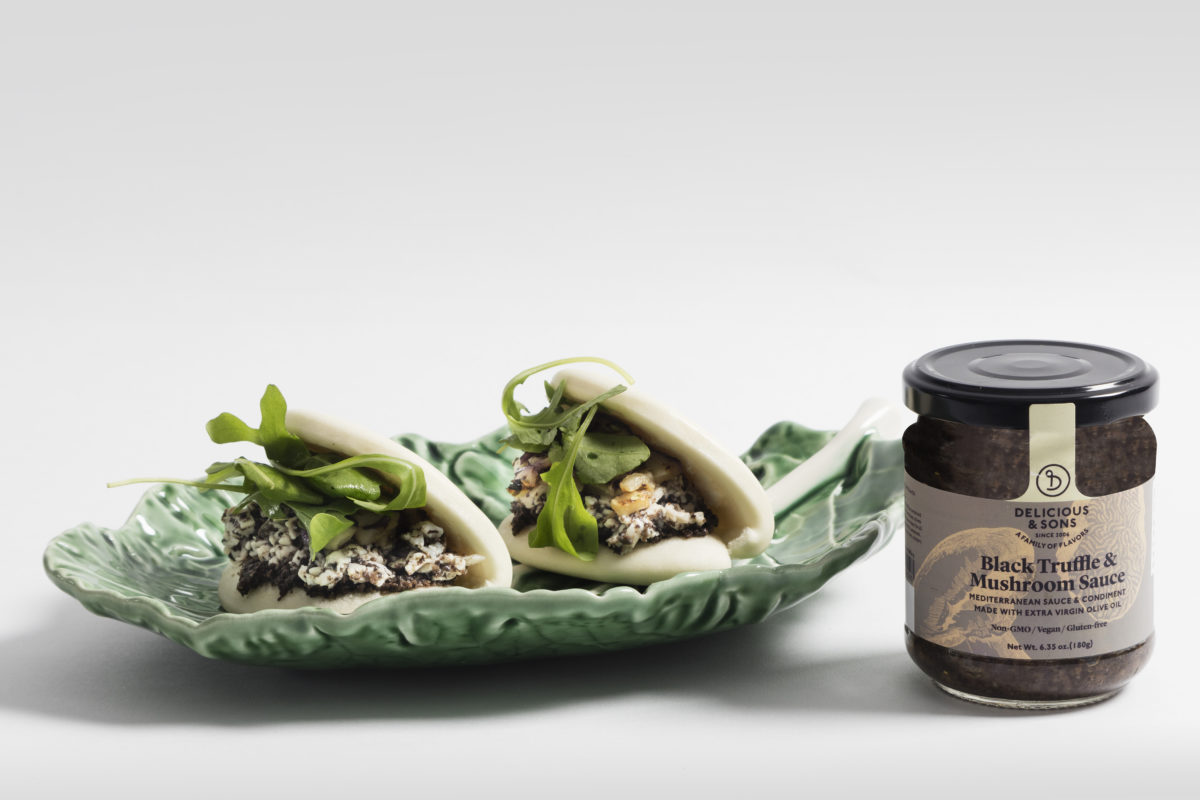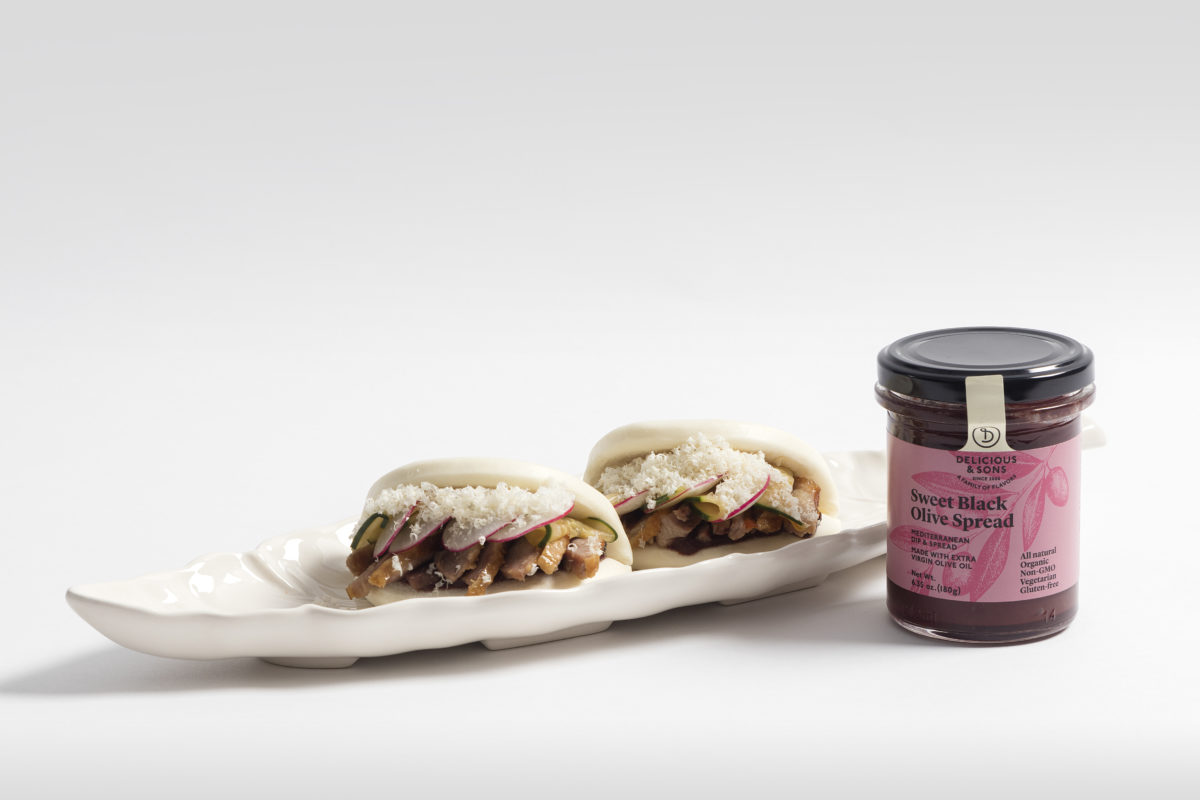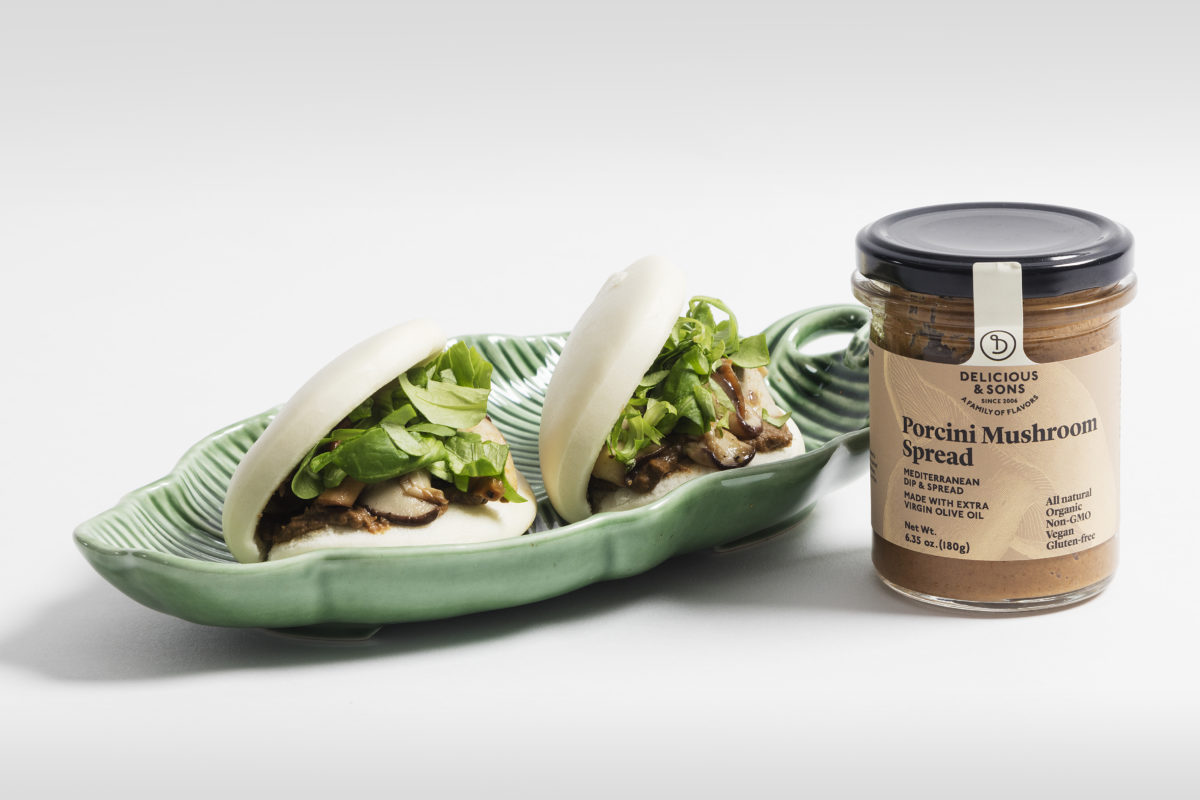 You can buy the Delicious & Sons products used in these recipes by clicking here.
If your travel plans take you to New York, Washington, Las Vegas, Sydney, or Toronto, it's a worth visiting one of David Chang's Momofuku restaurants to drool over the menu and the baos they offer.
In Barcelona try Paco Perez's wonderful Bao Bar.
Sign up for our newsletter through our website to receive recipes like these and a 10% coupon on your first purchase on our online shop. We promise not to send too many mails!
Our products can be found online on various shops such as our own webshop and Amazon.
Other links of interest:
Twiter: @Delicious_Sons
Instagram: @deliciousandsons
Facebook: @Deliciousandsons
Youtube : Delicious & Sons
Momofuku Instagram: @momolongplay
Paco Pérez BaoBar: @baobarbarcelona