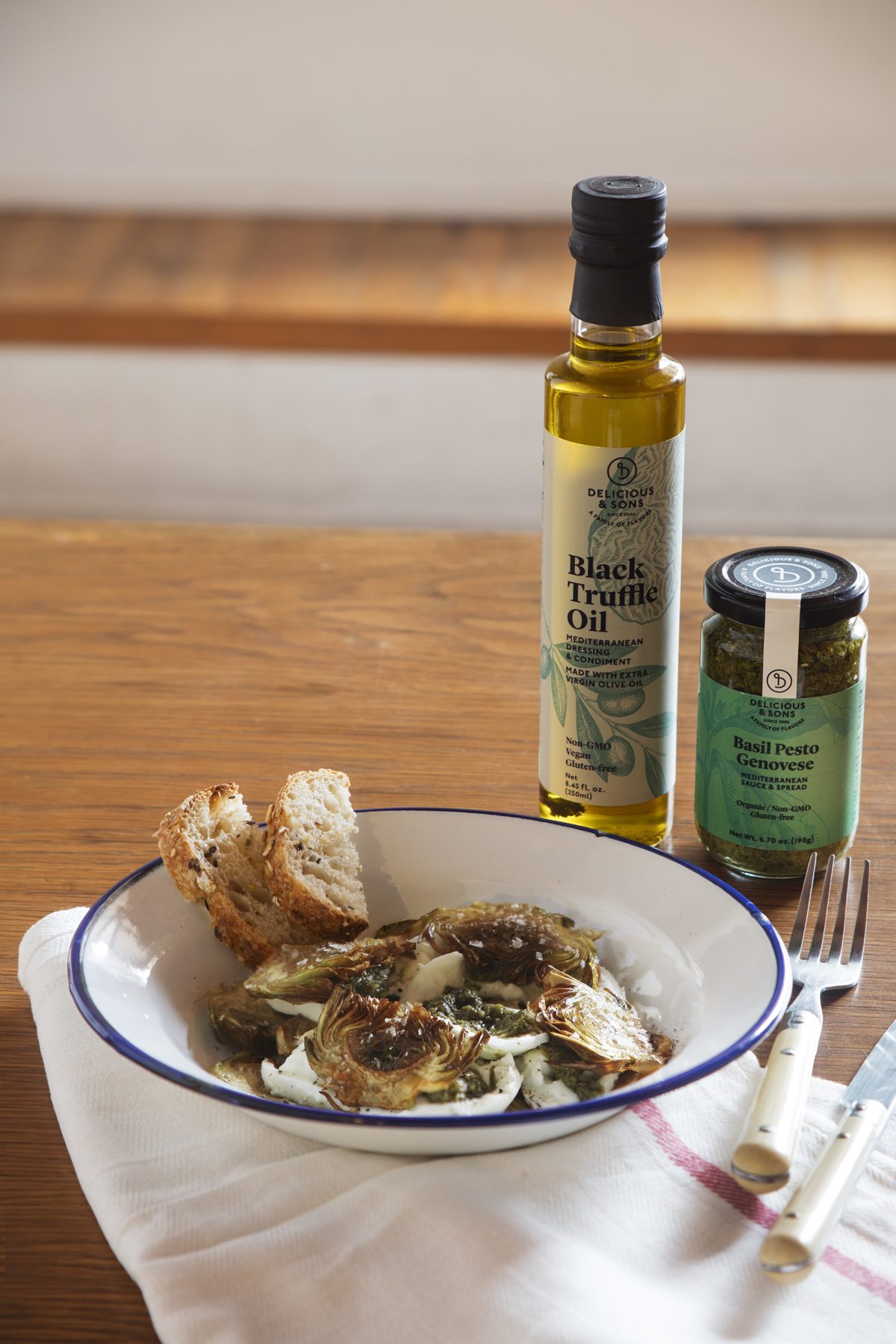 Ingredients:
Fresh Artichokes
Buffalo Mozzarella or vegan Mozzarella
Fresh baby spinach leaves
Black Pepper
Olive oil for frying
Preparation:
Remove the tough dark outer leaves until the pale green leaves of the heart.
Thinly slice each artichoke heart about 1/4-inch thick
Fry the artichoke slices in olive oil until golden and lightly salt
Slice the mozzarella into 1-inch slices
Spread Basil Pesto Genovese on the bottom of a dish, make a layer of fried artichoke hearts, cover with slices of mozzarella, spread on Pesto, and cover again with a layer of artichoke hearts.
Drizzle on Black Truffle Oil and serve.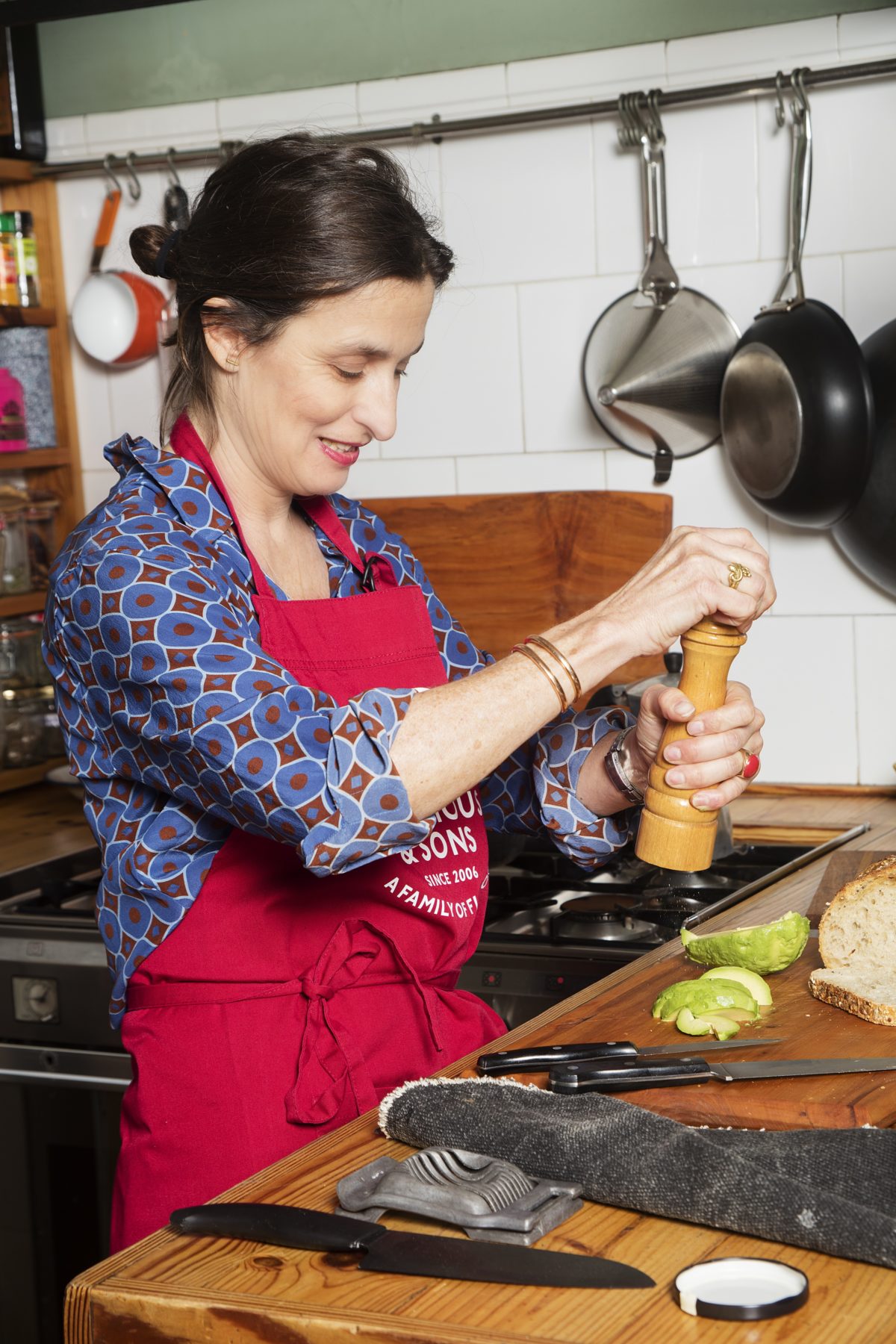 Millefeuille of Artichokes and Mozzarella with Basil Pesto Genovese by Dorotea