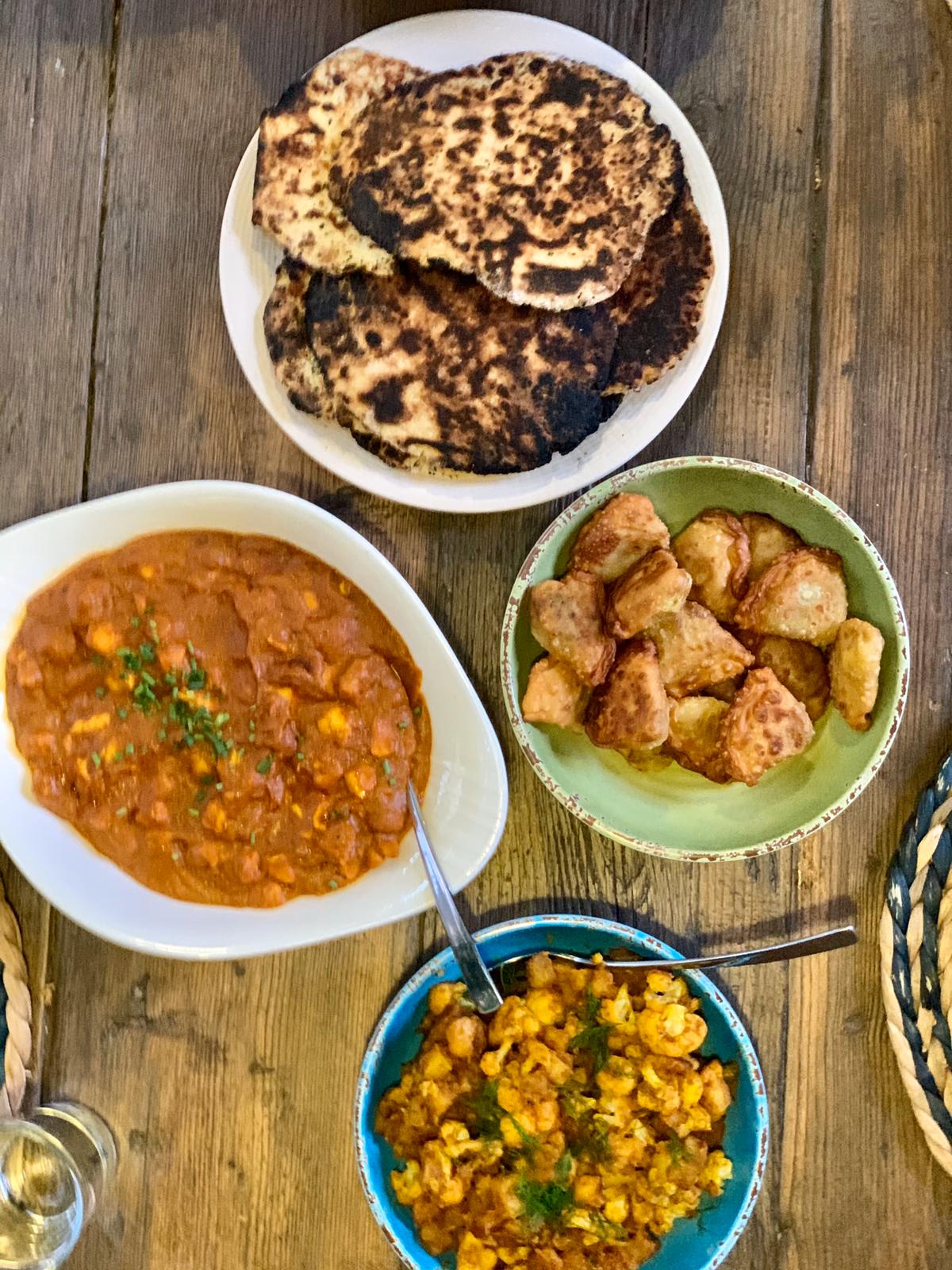 Ingredients:
1⁄2 lb. potatoes, peeled and roughly chopped
1 carrot, peeled and roughly chopped
1 tsp. ground cumin
1 tsp garam masala or curry powder
1 onion grated
1 tsp. fresh ginger grated
1/2 cup peas
12 Empanada or wonton skins/wrappers (or puff pastry or phylo dough)
Preparation:
Boil potatoes and carrots in salted water until cooked through, about 10 minutes.
Strain and coarsely mash together in a small bowl and set aside.
Heat cumin in olive oil on medium heat until aromatic, about 30 seconds.
Add the onion and ginger, mix, and sauté about 2 minutes, careful not to let burn.
Turn off heat and add the garam masala and mix well.
Add to the potato and carrot mixture along with the aioli and peas and mix well.
Adjust for salt.
Fill one wrapper
Add a small teaspoon of the vegetable mixture to the middle of a round of dough, wet along the edges, and fold into a triangle shape. (try making a cone shape, add the filling and close along the top).
Repeat for the remaining mixture and dough.
Fry in olive oil in a pan until golden and crispy on all sides.
Set on a plate with paper towel to remove excess oil from frying
Serve hot.
This site is registered on
wpml.org
as a development site.