Ingredients:
2 avocados
4 red tomatoes, peeled
1 beet
Edible flowers or sprouts for decoration
Walnuts
Balsamic glaze
Round mold
Preparation:
1. Small dice the avocado, tomato, and beet separately.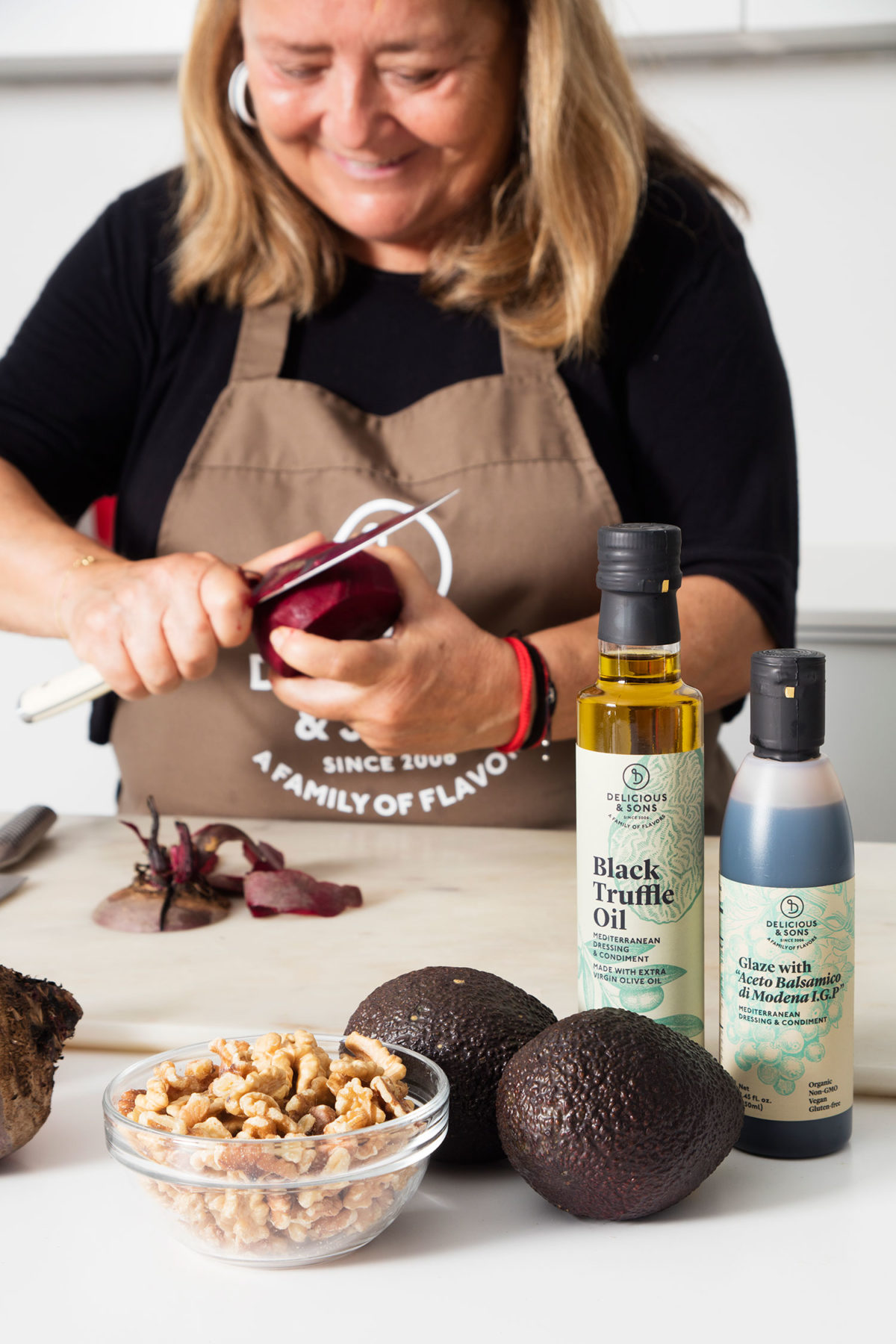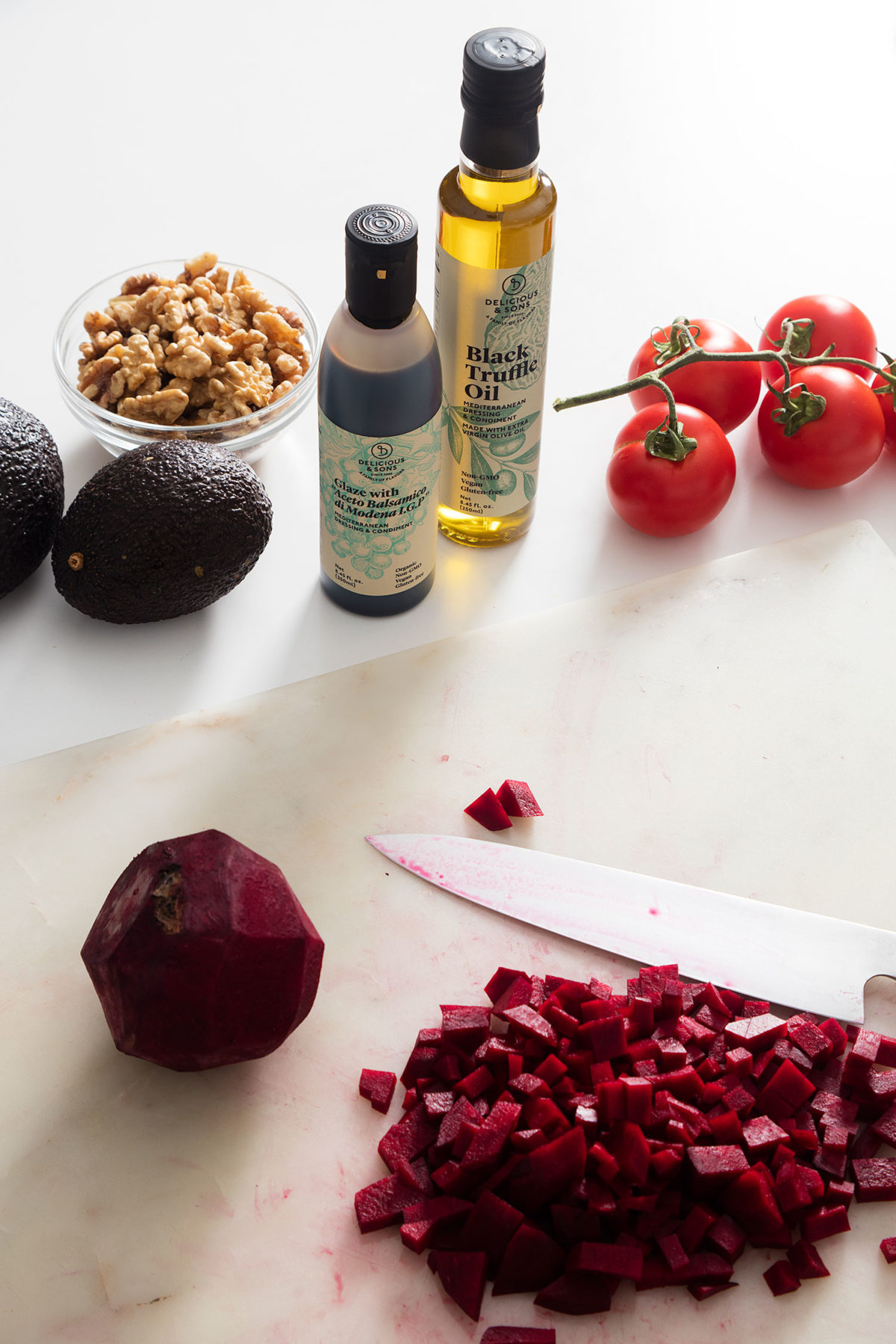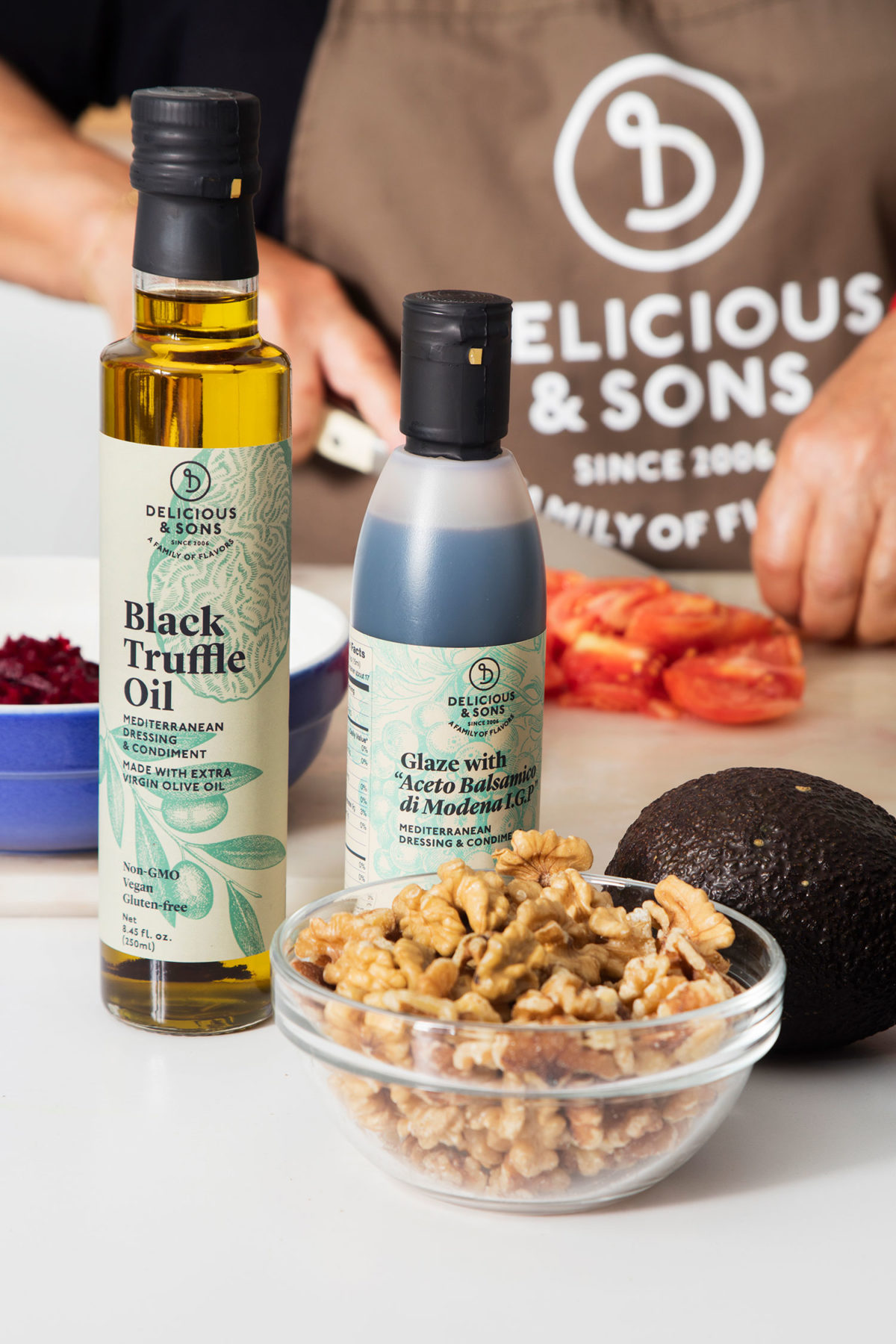 2. Strain the tomato and beet in a fine mesh strainer, separately, until there is no more liquid.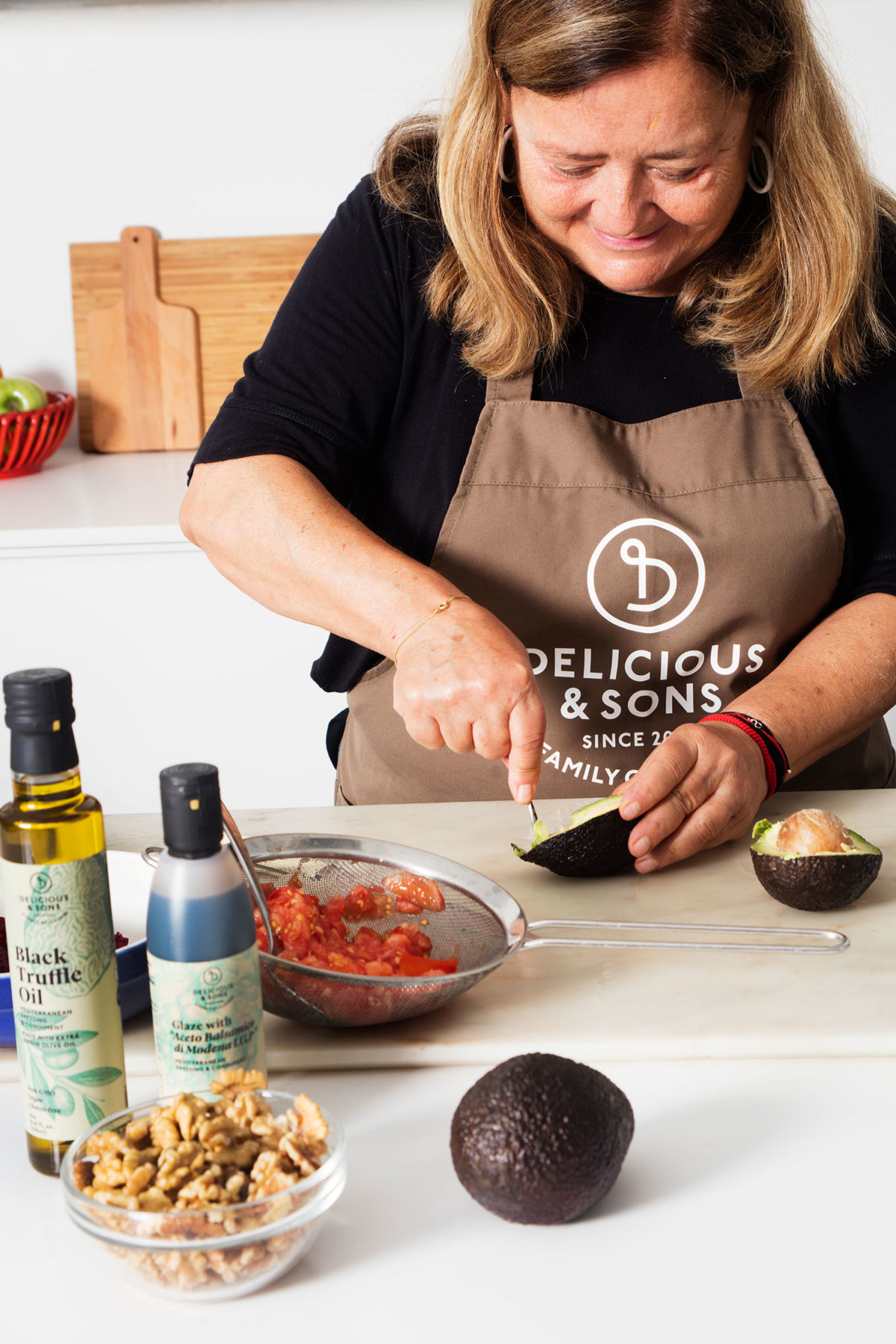 3. Place each ingredient in a small bowl and season with the Black Truffle Oil, salt, and pepper, and also lemon juice for the avocado so it doesn't change color.
4. Place the round mold in the center of a plate and spoon in a layer of the tomatoes, then the avocado, and followed by the beets on top.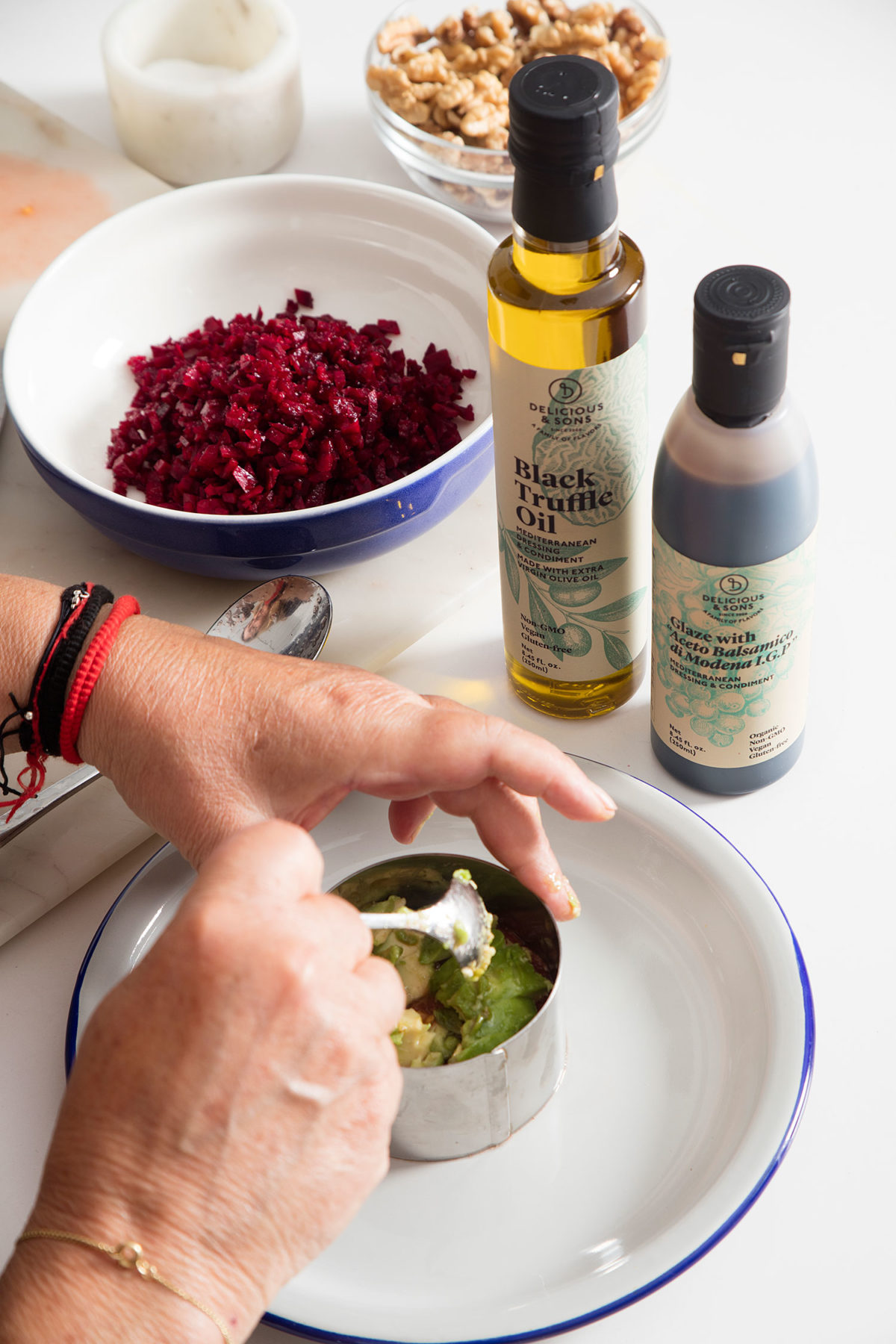 5. Drizzle on the Black Truffle Oil and the Balsamic glaze. Decorate with the flowers or sprouts and walnuts and serve.
This site is registered on
wpml.org
as a development site.