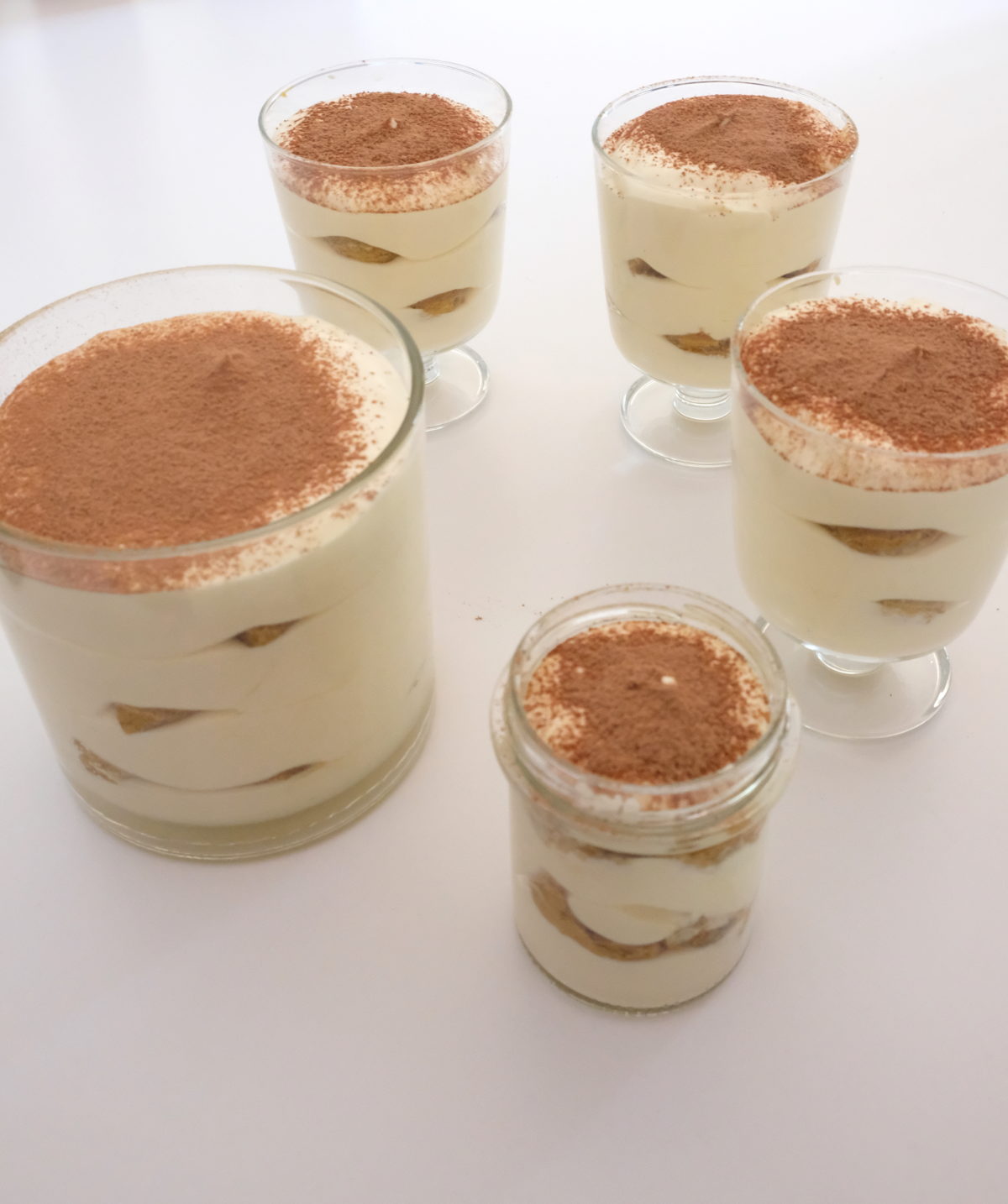 Ingredients:
4 Eggs
17oz. (500g) Mascarpone
3 oz. Sugar
11 oz. Savoiardi /Lady Fingers
3 tbsp. Kahlua
½ cup Brewed Coffee
Cocoa powder
Note for kids:
Use decaf coffee.
Boil the Kahlua for 2-3 minutes burn off alcohol and bring to room temperature.
Preparation:
Separate the egg yolks and the whites.
Prepare coffee and cool to room temperature.
Beat the egg yolks with 2/3 of the sugar for several minutes until pale and creamy.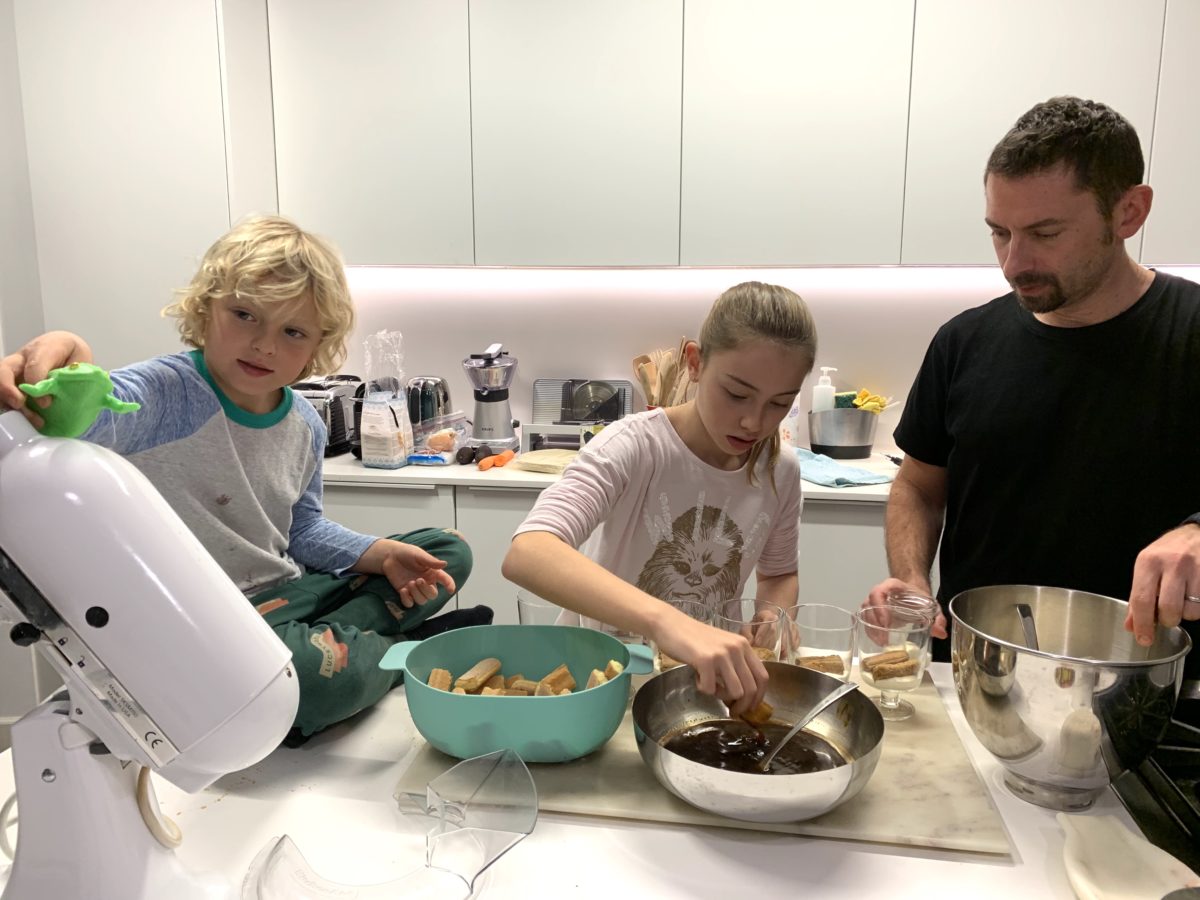 4. Beat the egg whites with the remaining sugar to form stiff peaks.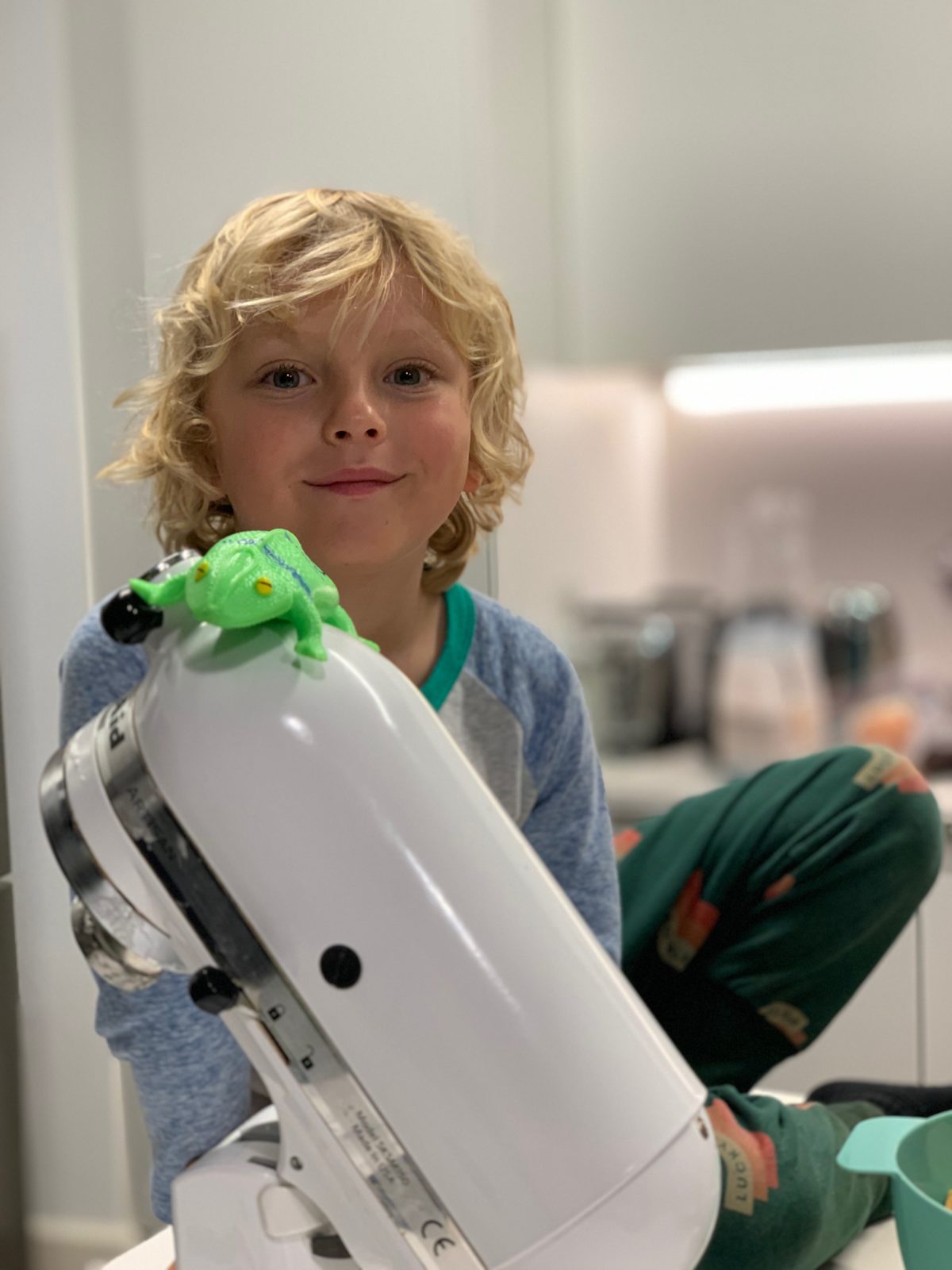 5. Once pale and creamy, add the mascarpone to the egg yolks and blend well. Add the Kahlua.
6. Beat in the stiff egg whites little by little until creamy.
7. Whether serving in a rectangular baking mold, or in individual dessert cups, start by spreading the bottom with mascarpone cream.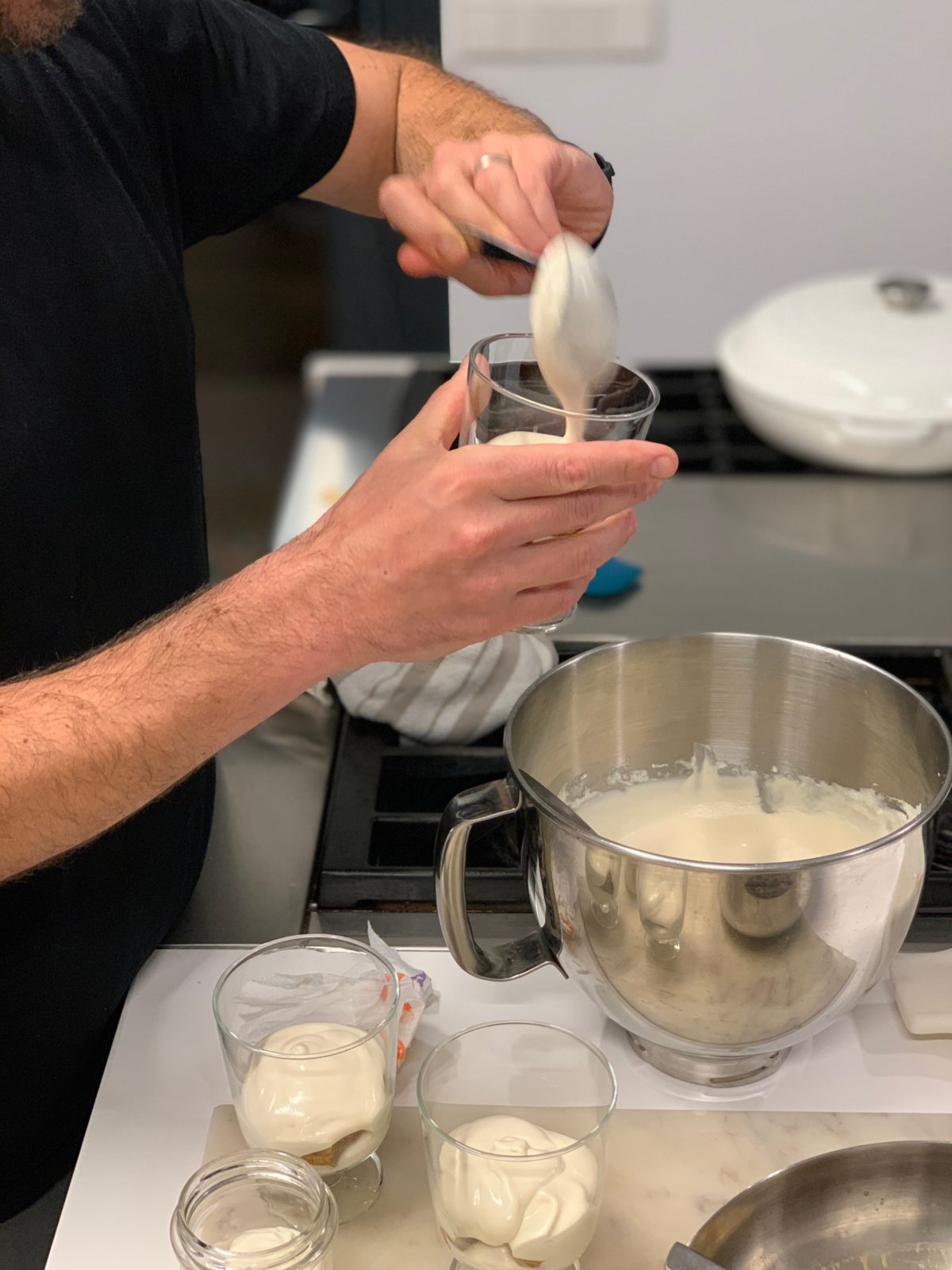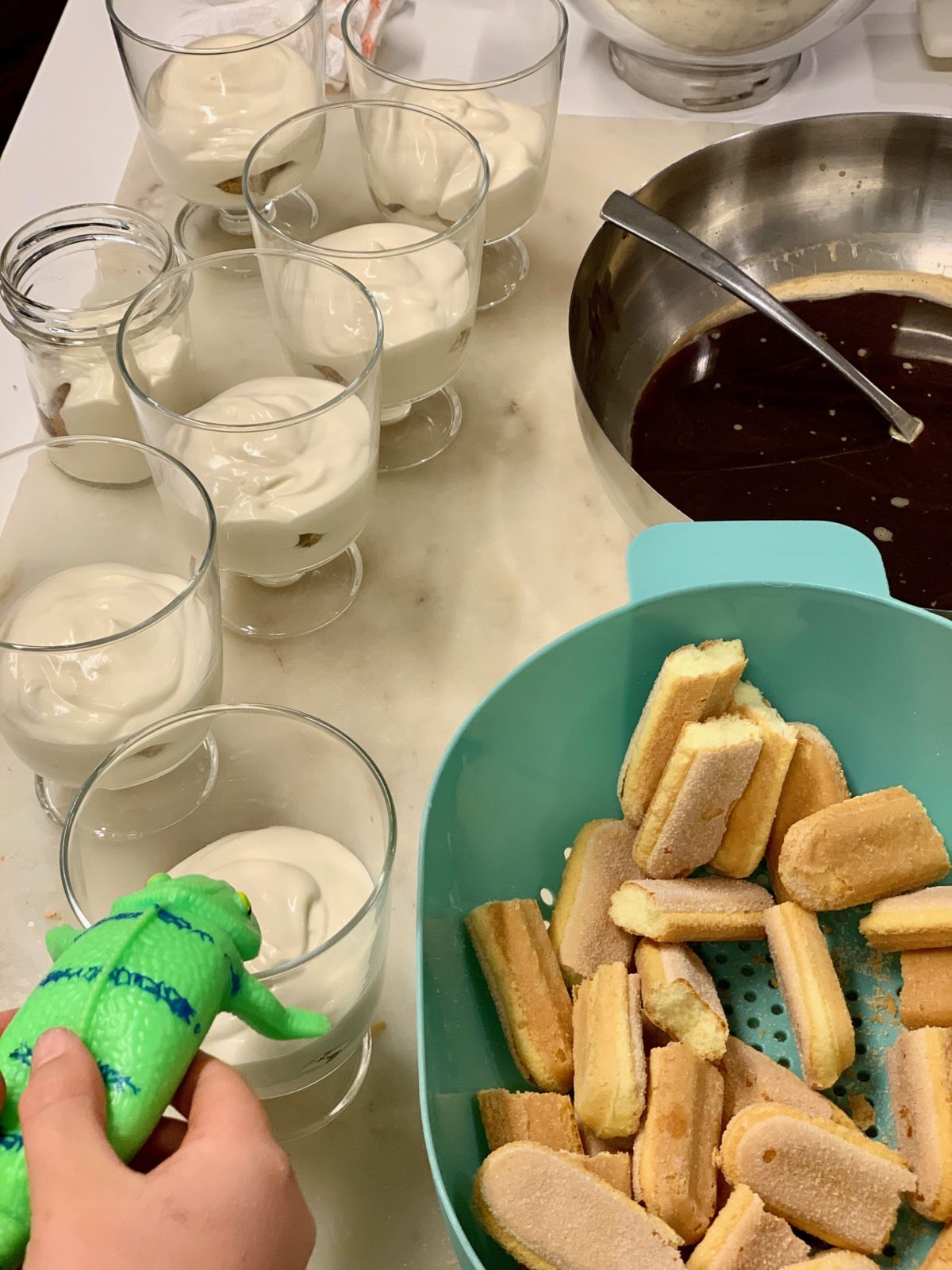 8. Dip savoiardi in coffee one at a time and place on top of the first cream layer. Continue to cover the entire cream.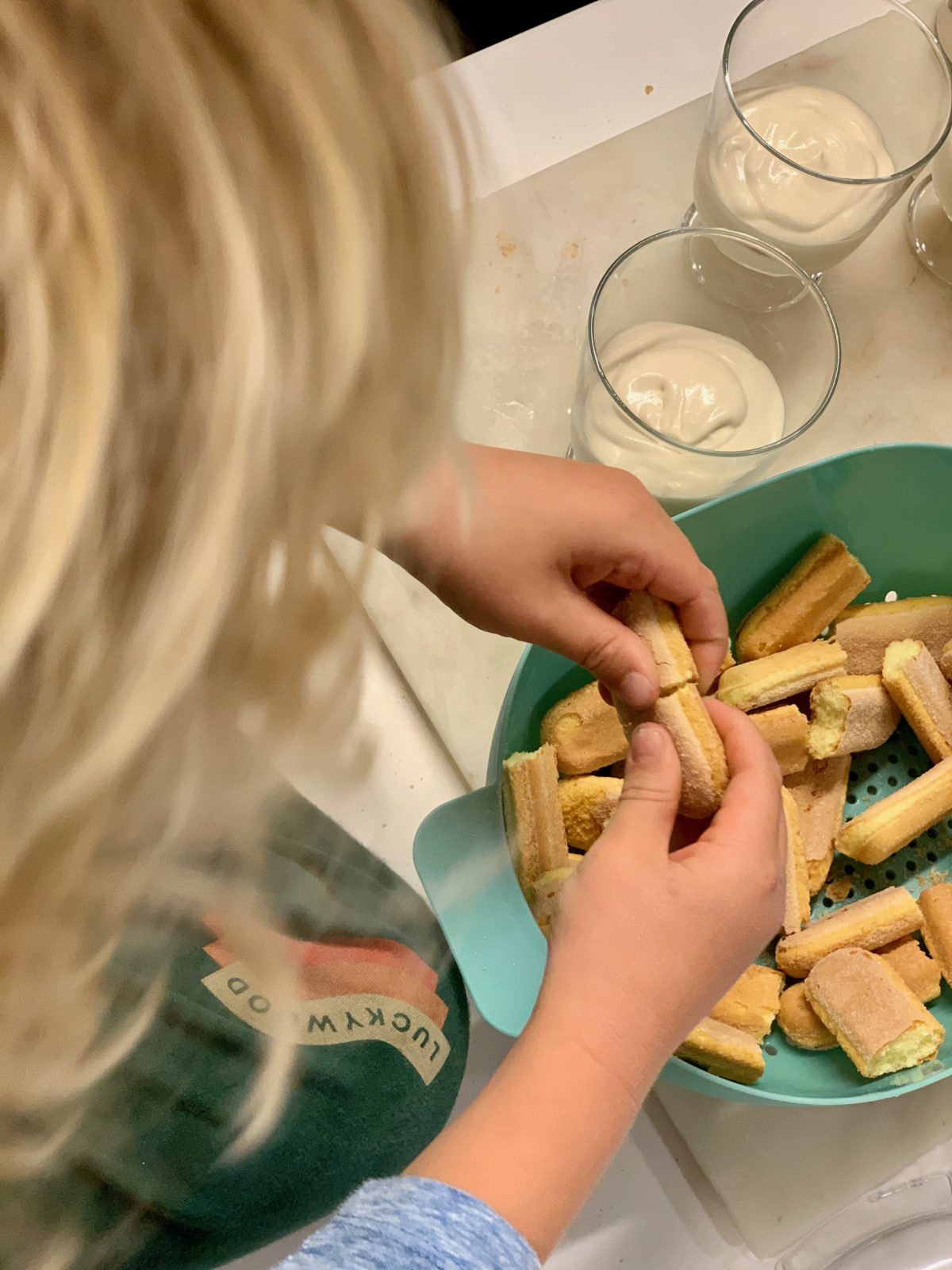 9. Cover savoiardi with cream, and repeat covering with savoiardi dipped in coffee.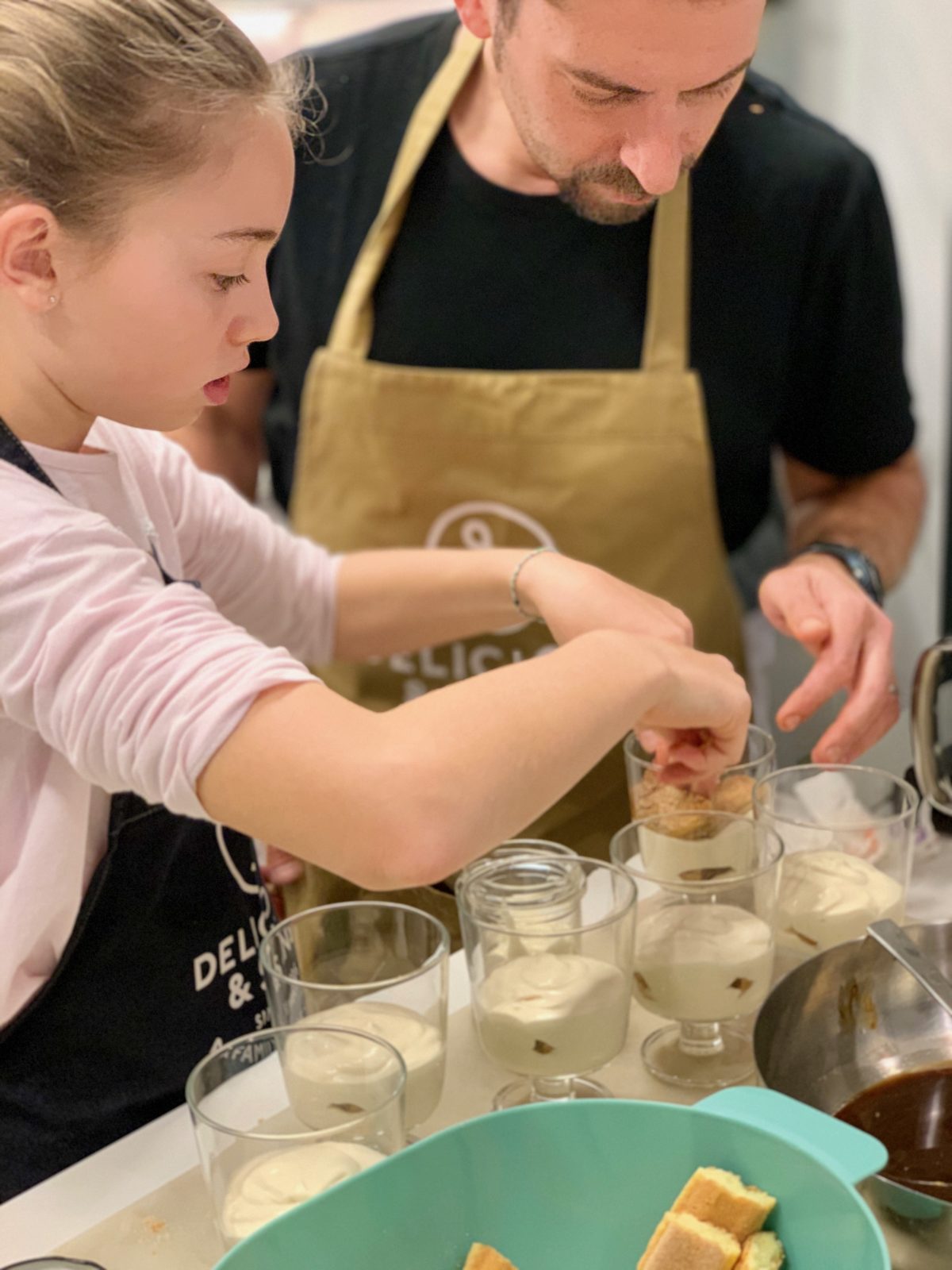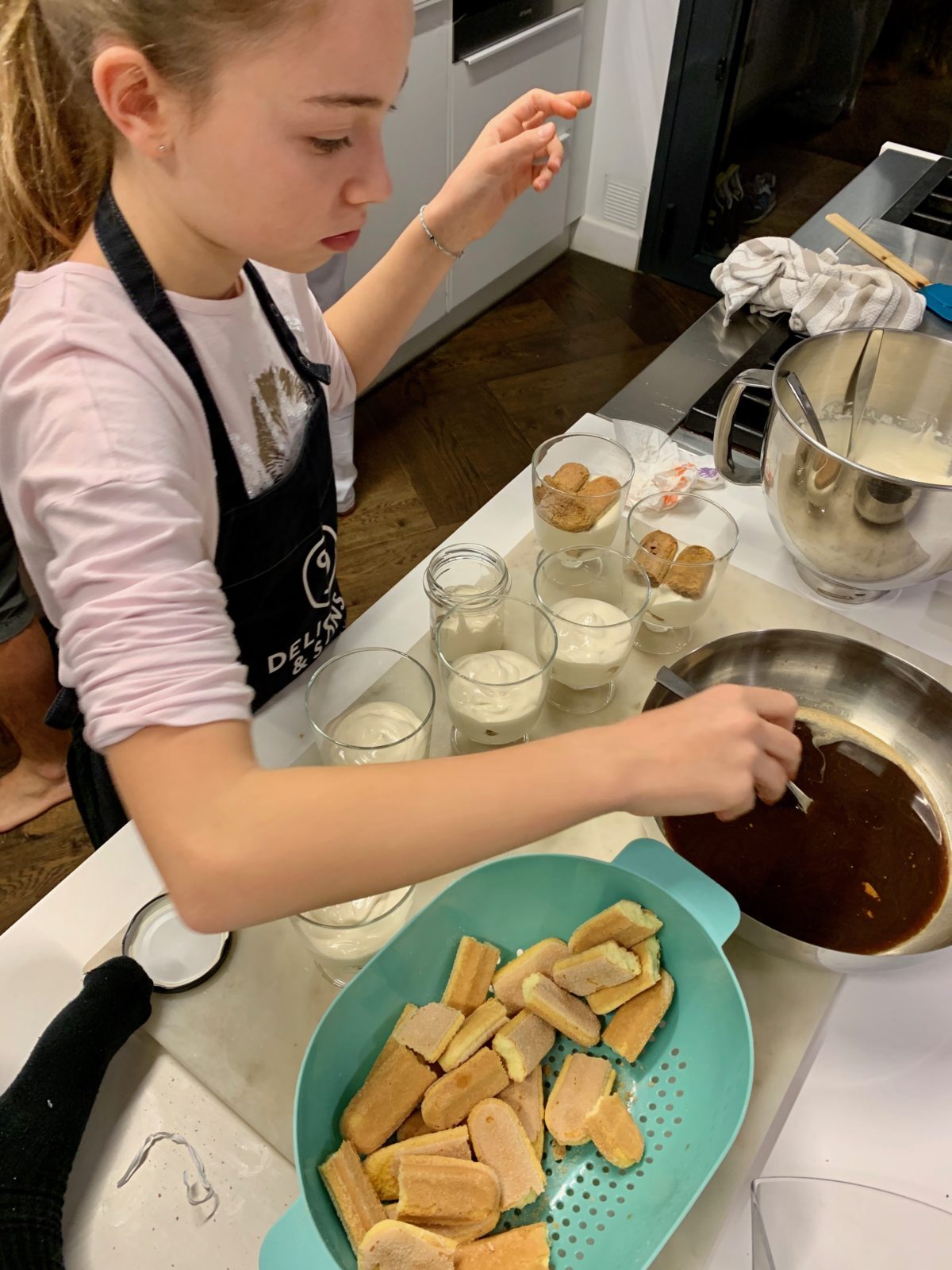 10. Cover the second layer of savoiardi with the cream, and decorate sifting cocoa powder on top.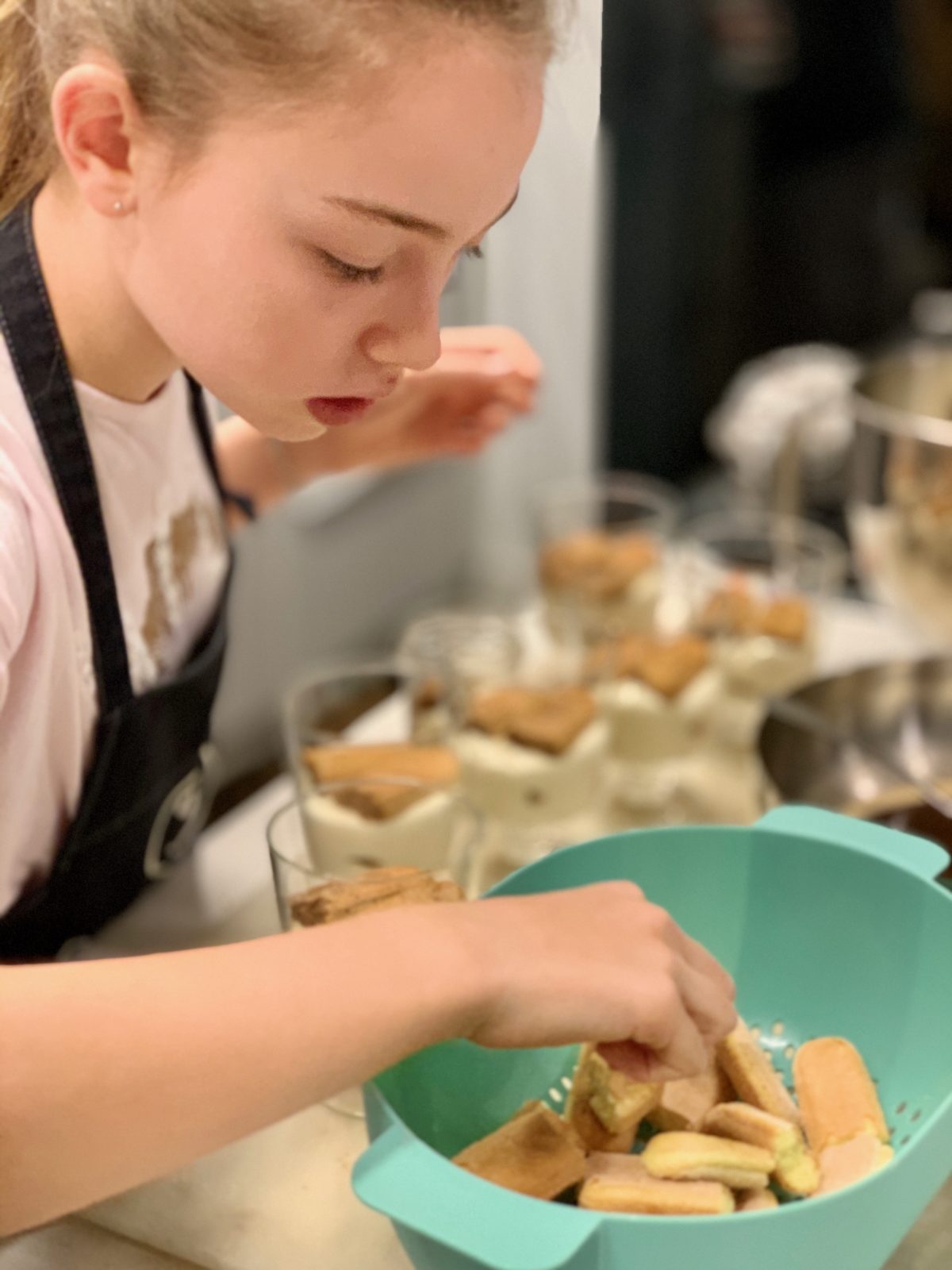 11. Refrigerate for at least 2-3 hours before serving.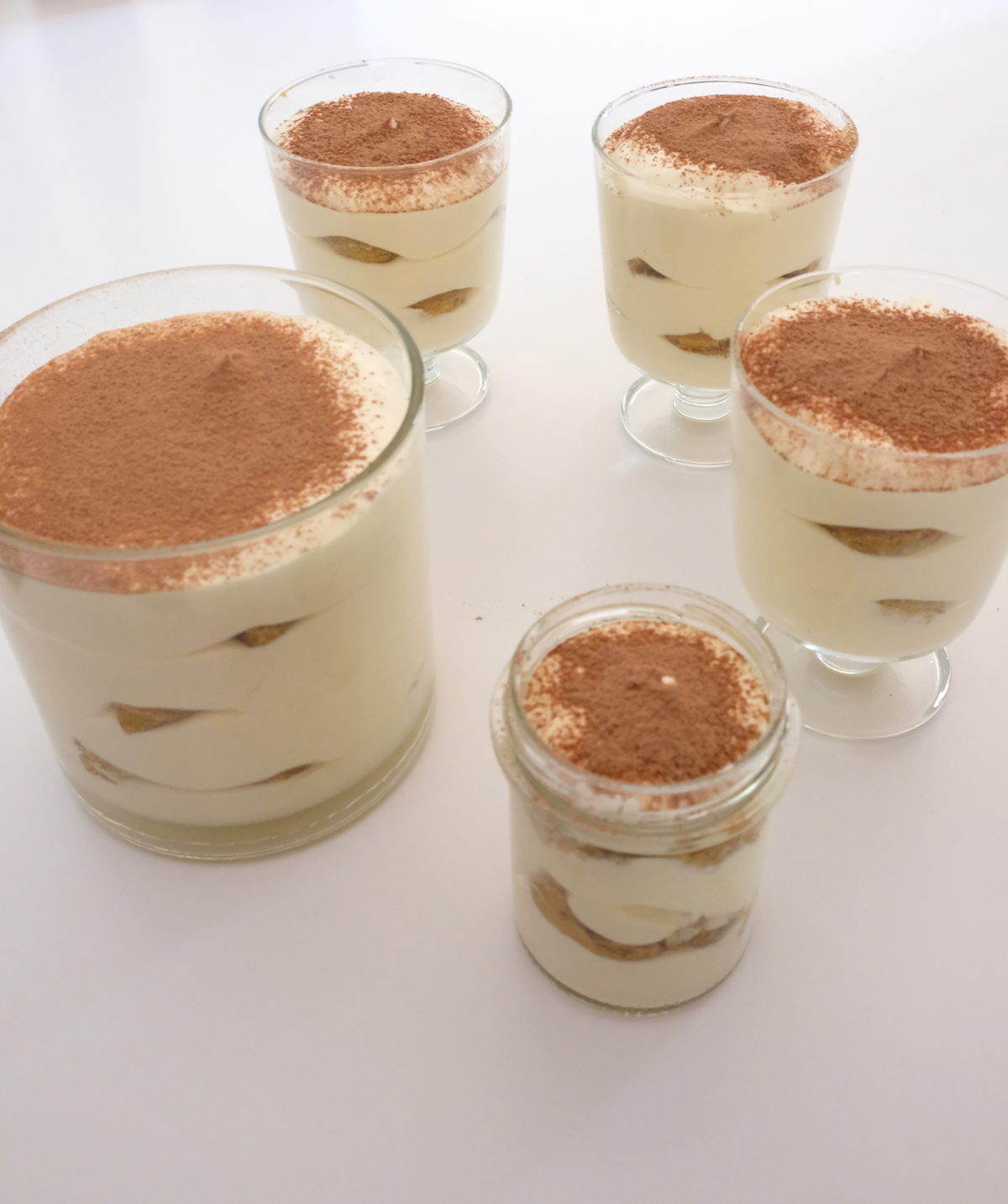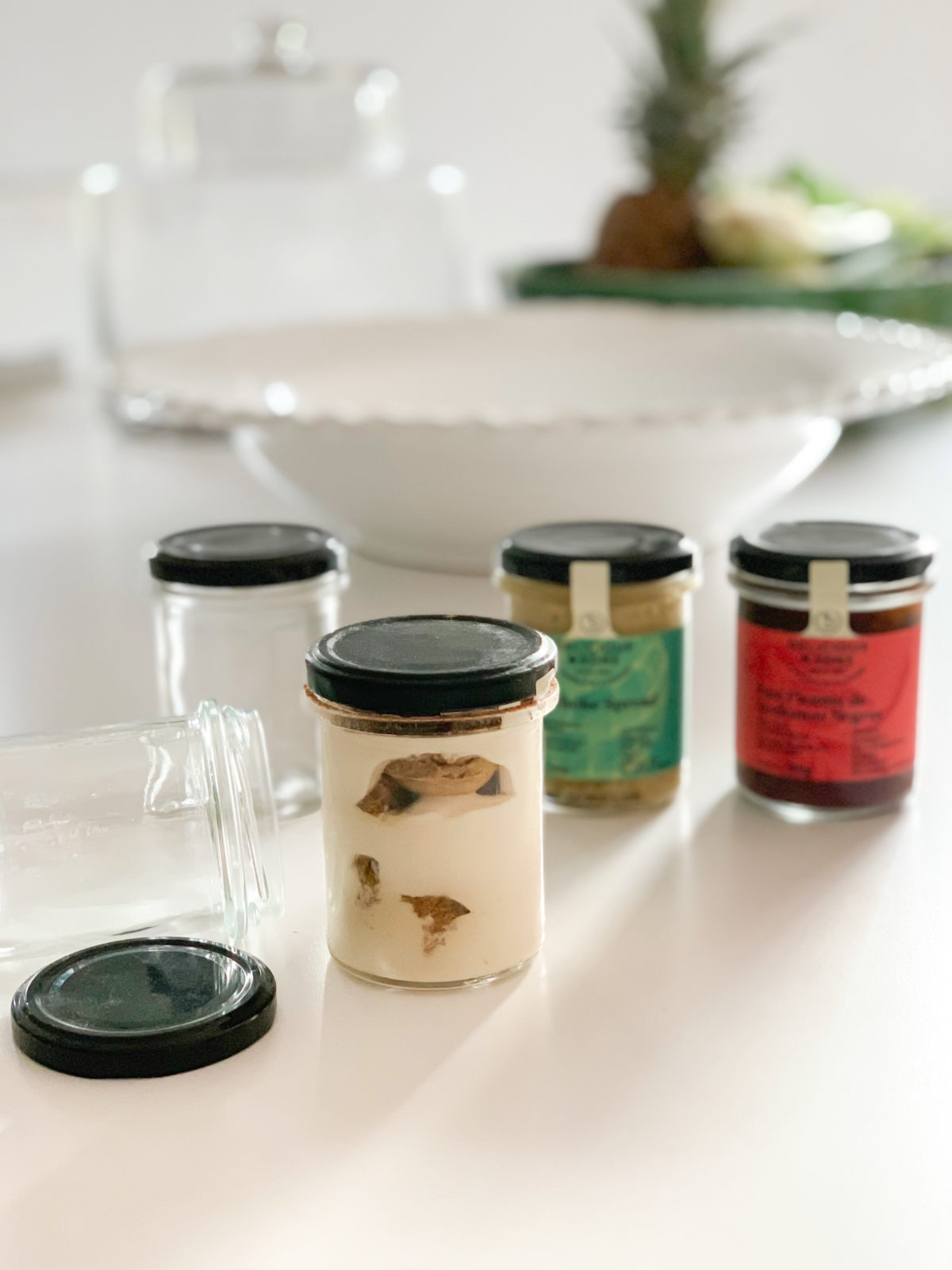 This site is registered on
wpml.org
as a development site.