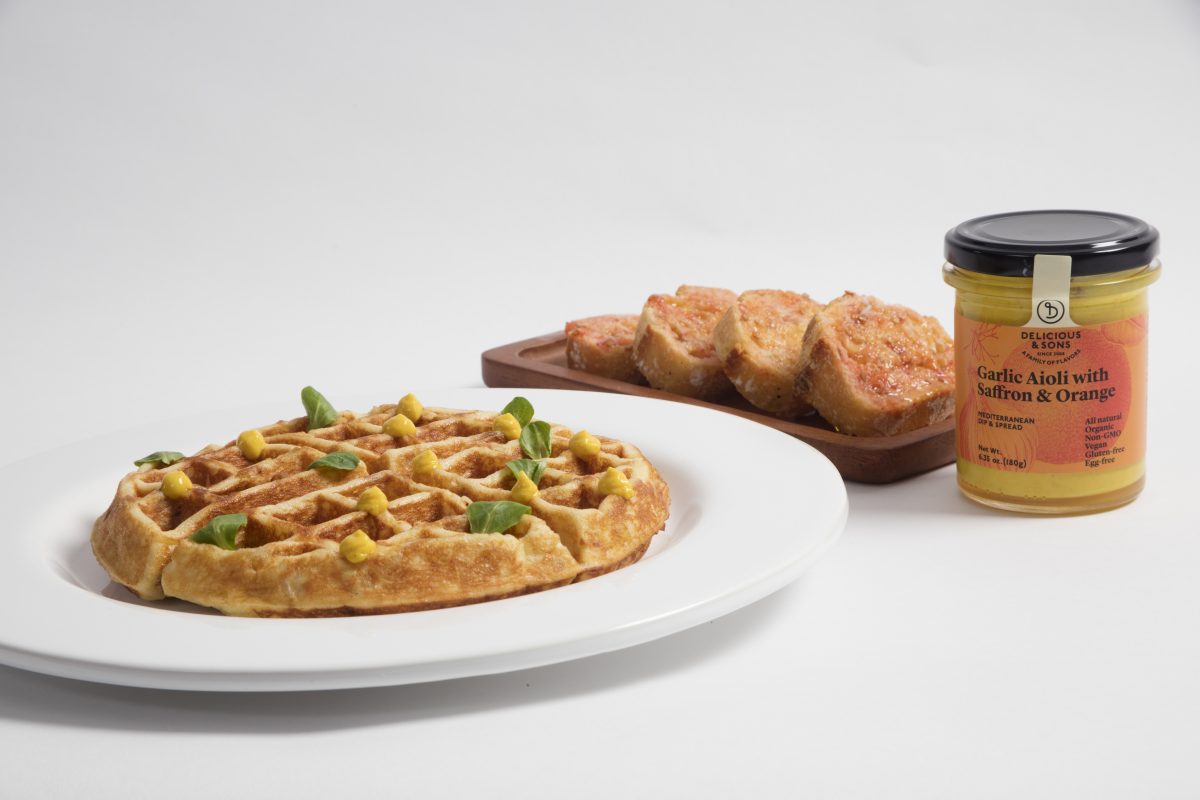 Ingredients:
4 eggs
1 onion
5 potatoes
1tsp baking powder
Olive oil for cooking
Preparation:
Peel potatoes, cut into quarters, and then thinly slice.
Thinly slice the onion.
Poach the potatoes and onion in abundant oil and medium-low flame for 25 minutes until cooked through and tender, but without browning.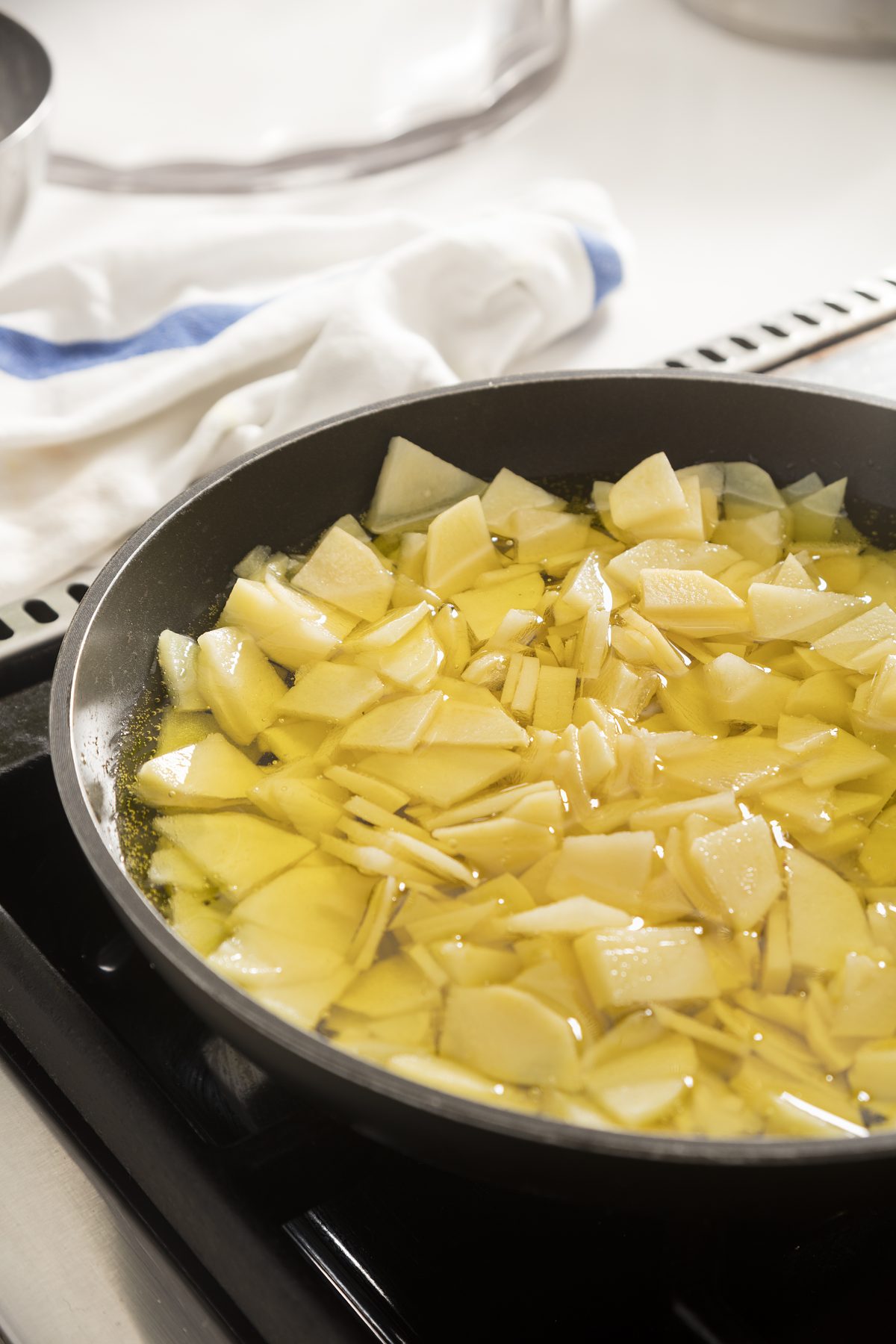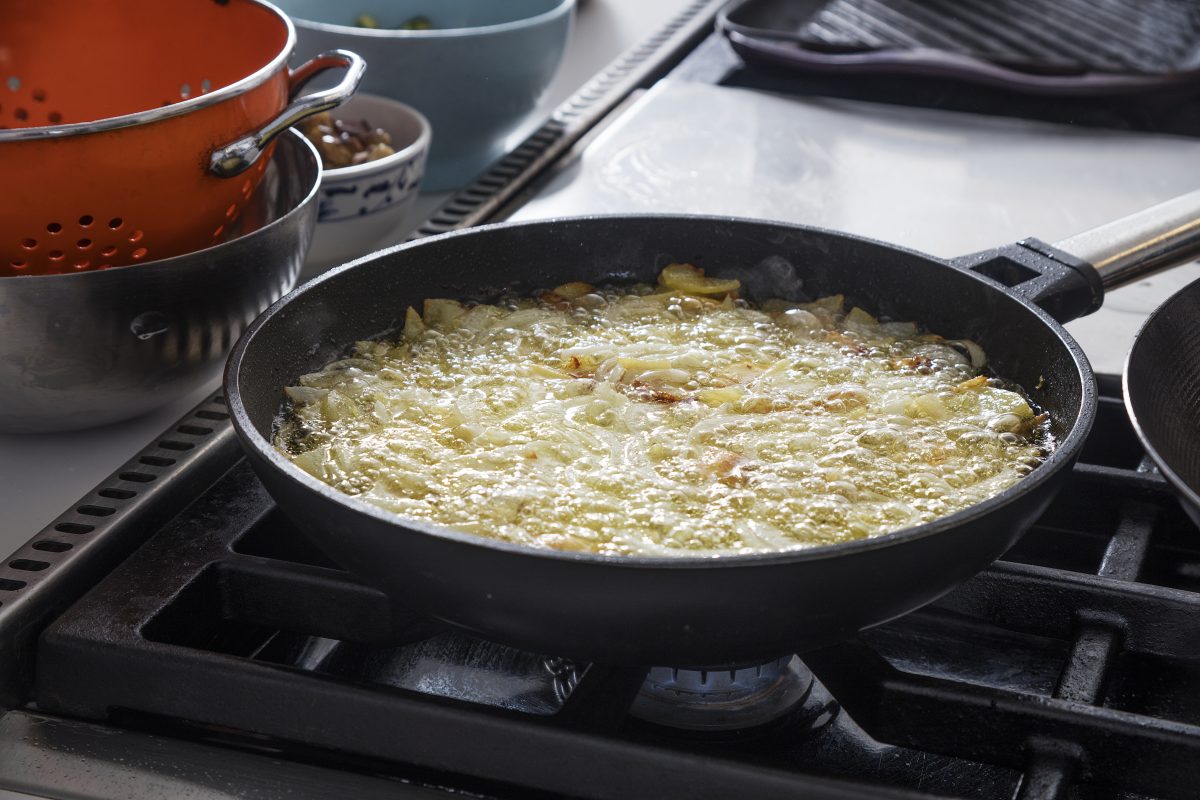 4. Remove from oil and strain well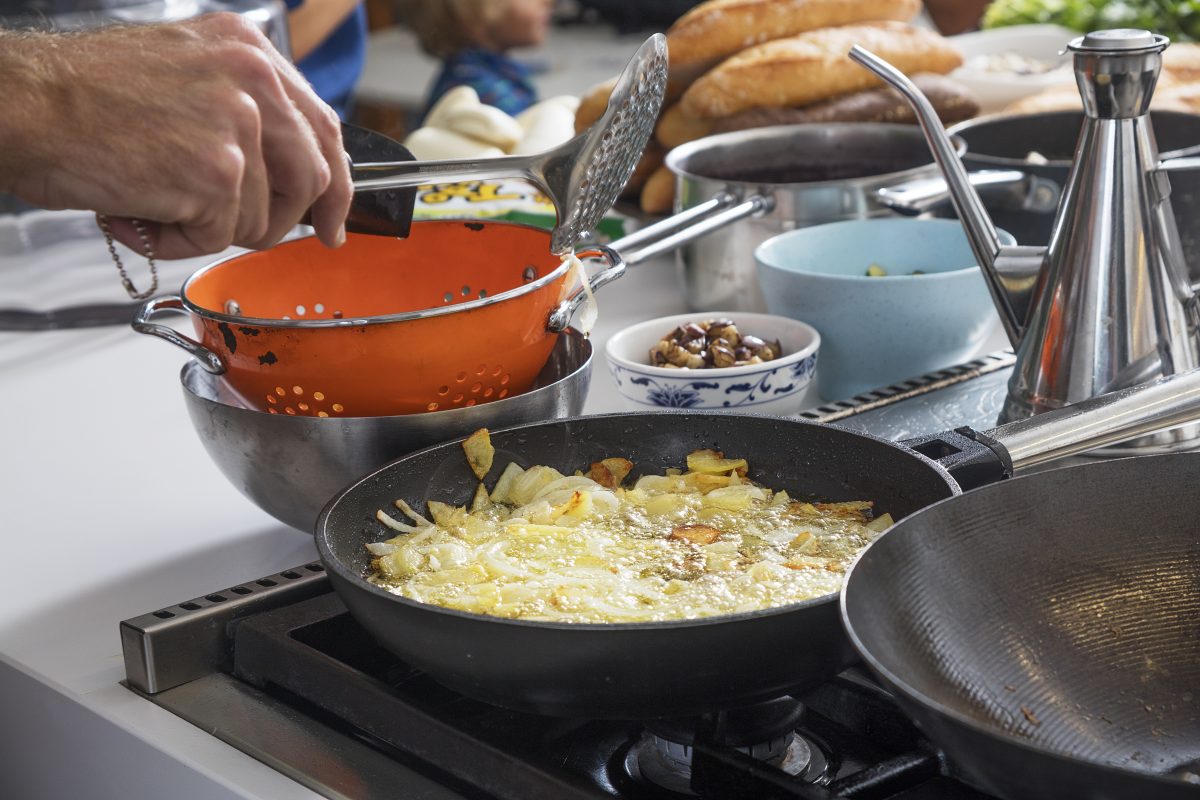 5. In a mixing bowl beat 4 eggs with a wire whisk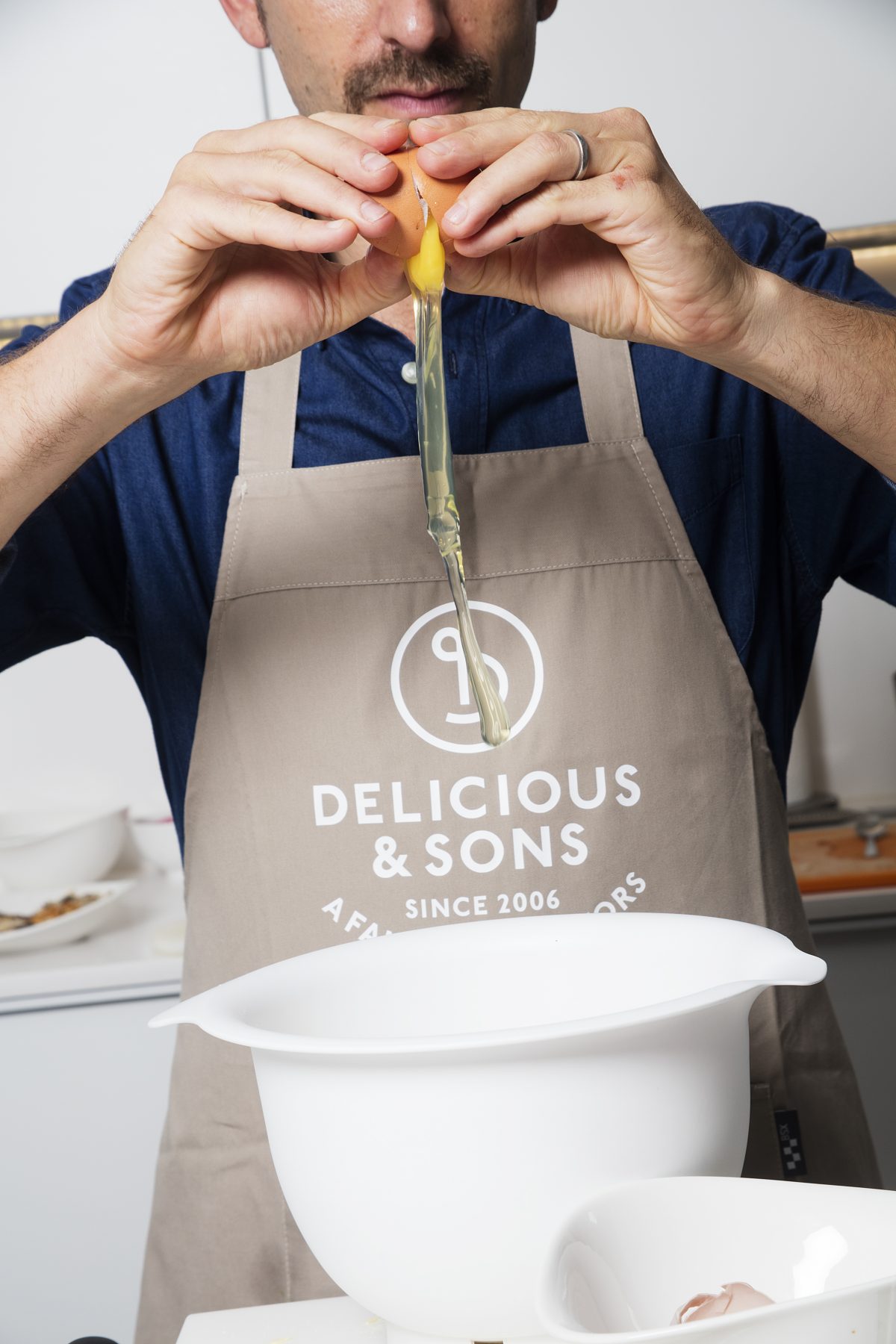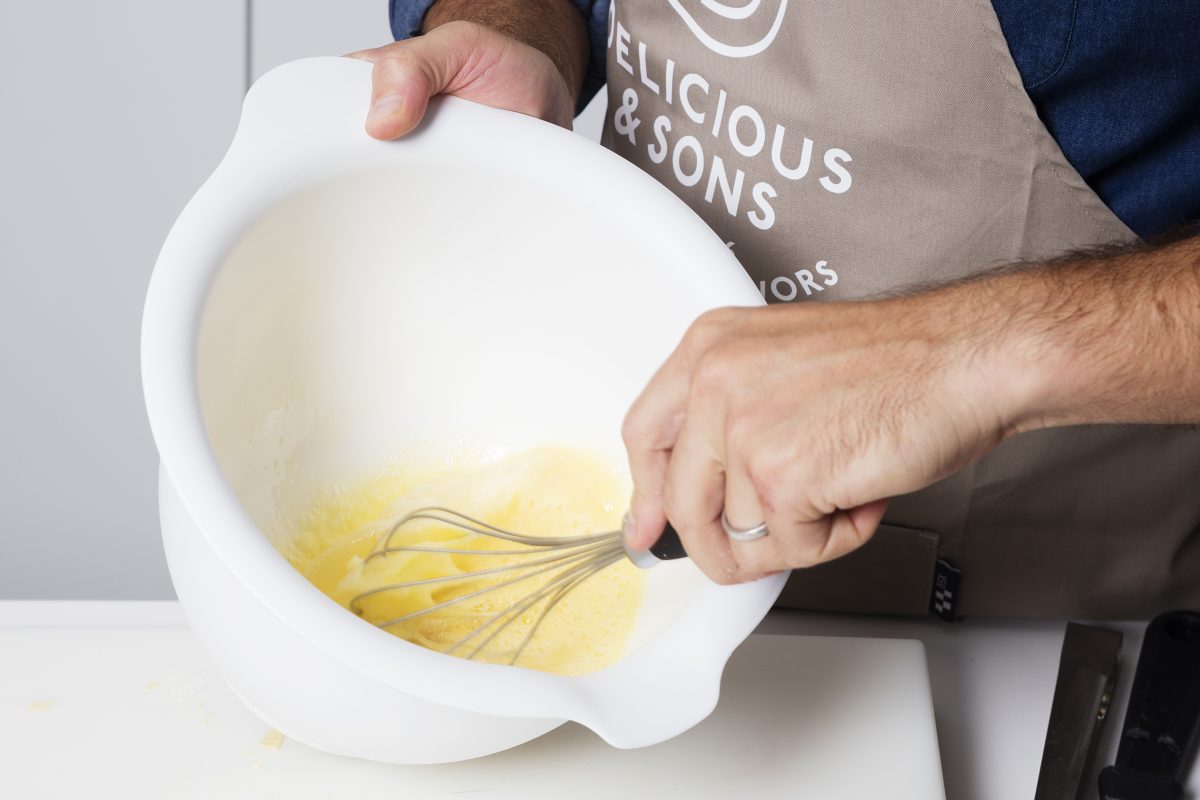 6. Add salt, pepper, and baking powder.
7. Add the potatoes and onion mixture to the eggs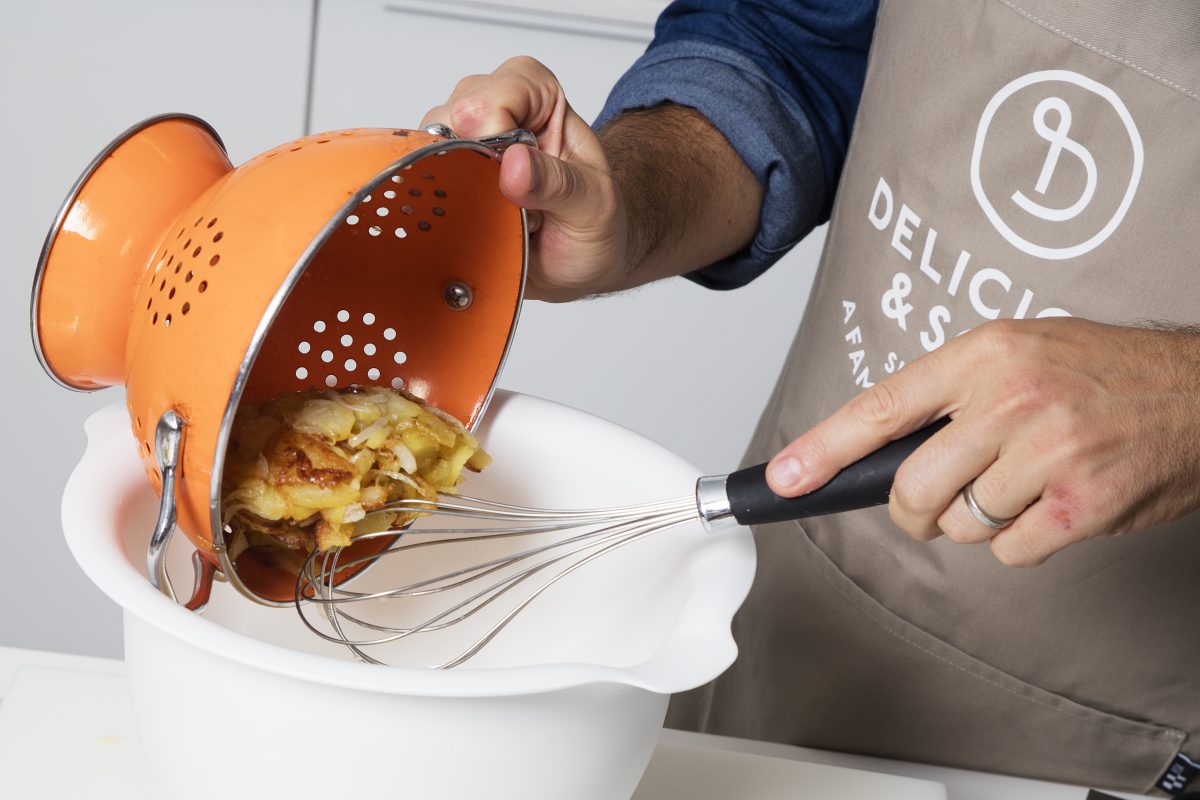 8. Heat waffle iron, and coat or spray with oil.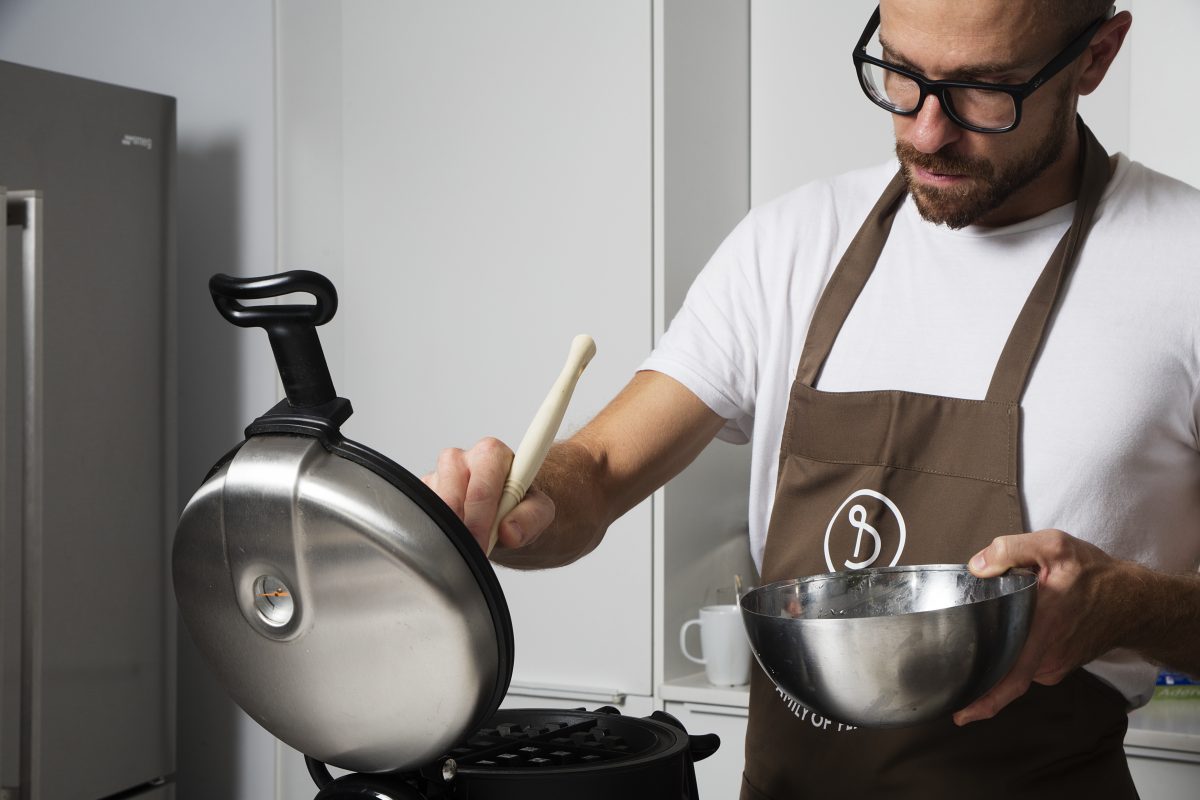 9. Spoon egg and potato mixture onto waffle iron (the same amount you would use to make regular waffles), close, and cook for 3 minutes until golden.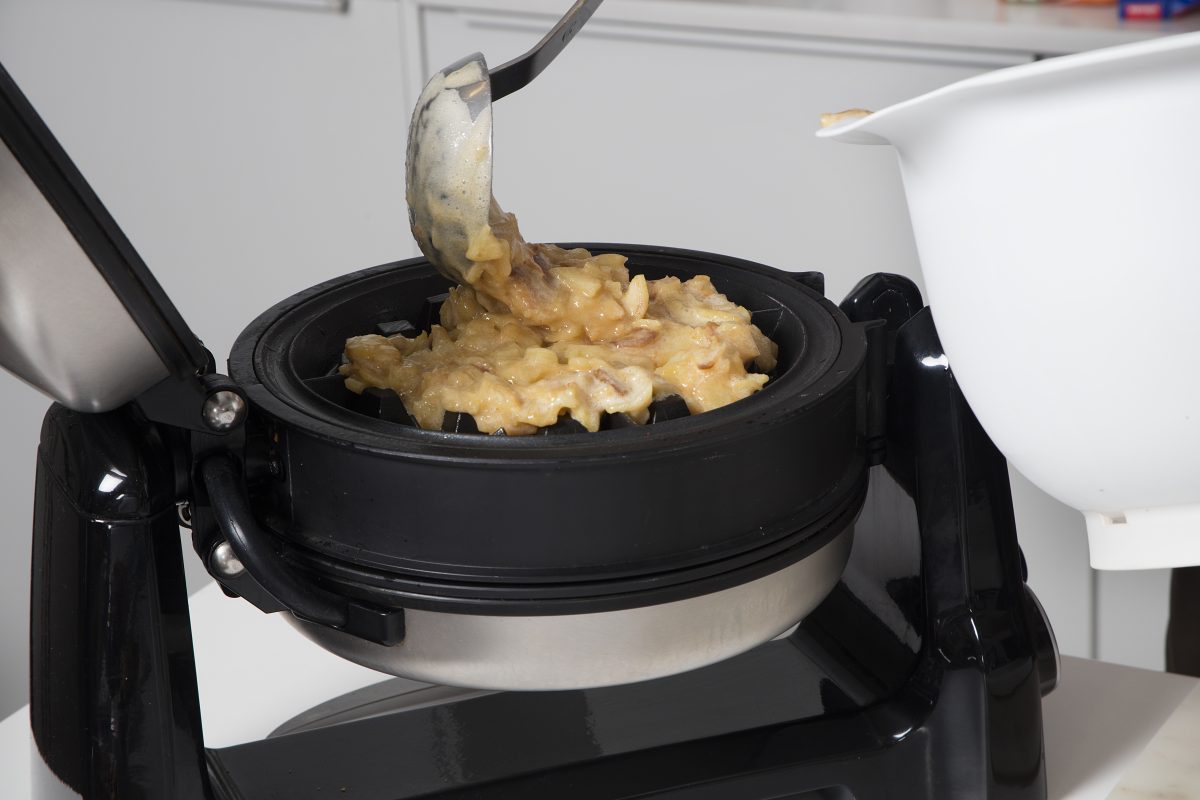 10. Top with Garlic Aioli with Saffron & Orange.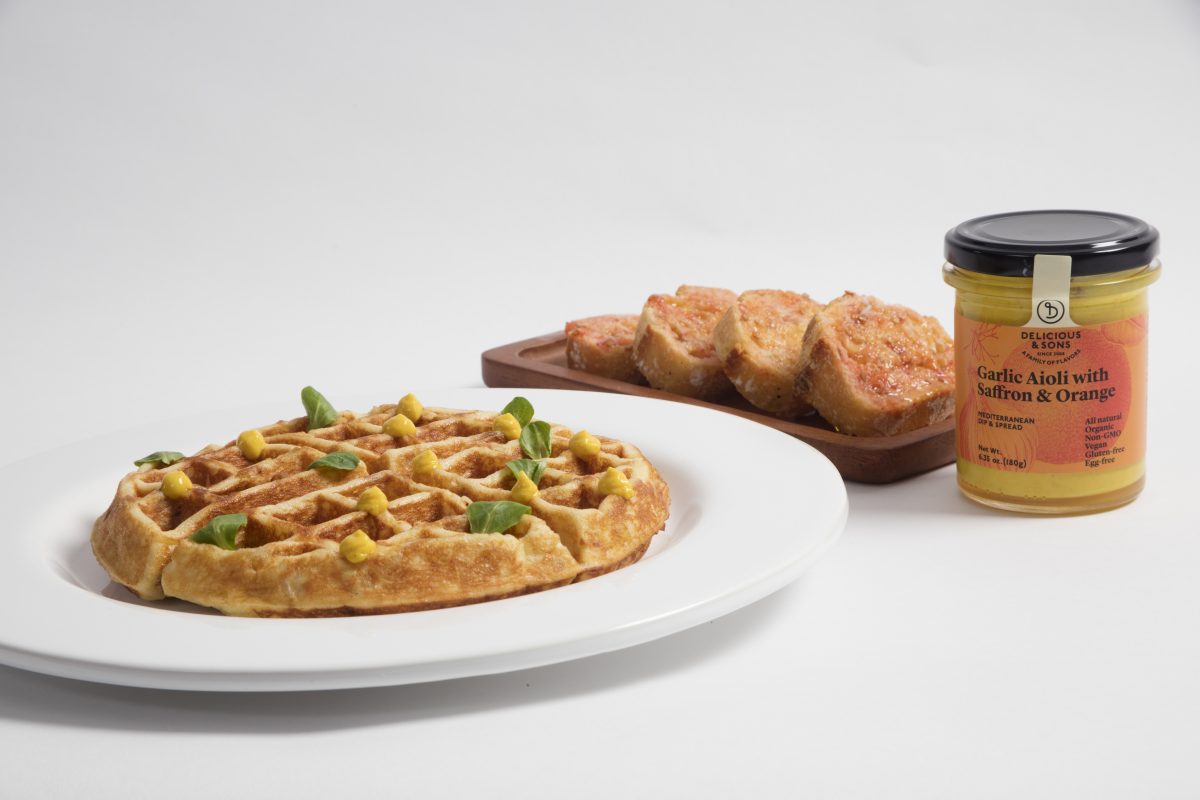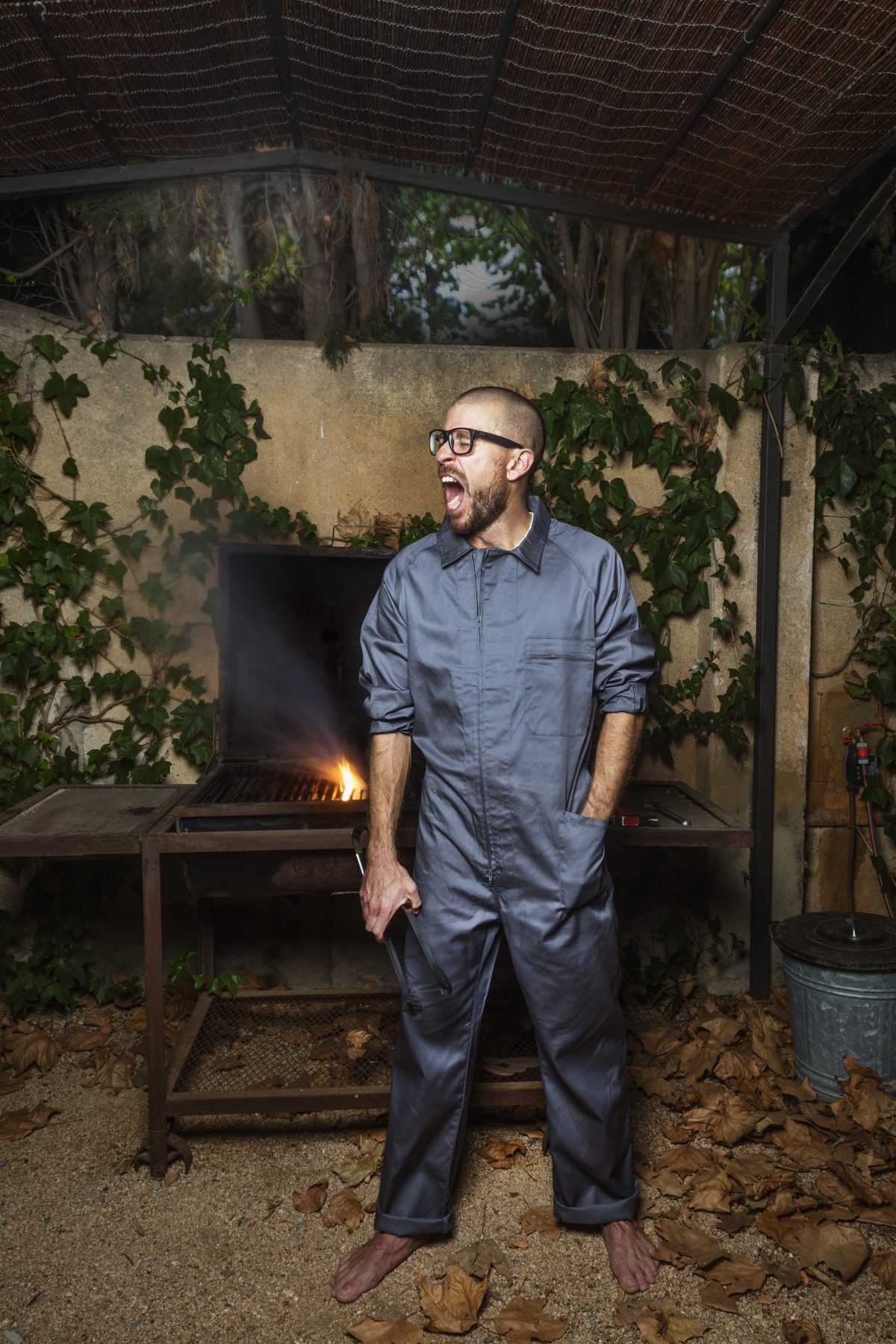 Born in Sao Paolo, Sergi was cooking paellas with his father at the early age of 2 and devouring turrón under the 90ºF heat of his native Brazil. He came to Catalonia at the age of 8 and never stopped cooking cakes and pies alongside his mother, and experimenting in the family kitchen.
The pastry world is his eternal love, which combines perfectly with his other passion: the sea. When on top of his kitesurf board he releases all of his energy which later translates into a state of pure creativity. Sergi is professory of the culinary arts at CETT of the Universitat de Barcelona.
References:
Sergi Ferrer
Instagram @slowbread
Meritxell Arjalaguer:
Instagram @meritxellarjalaguer
Web www.marjalaguer.com
Waffle Iron Spanish Omelette by Sergi Ferrer