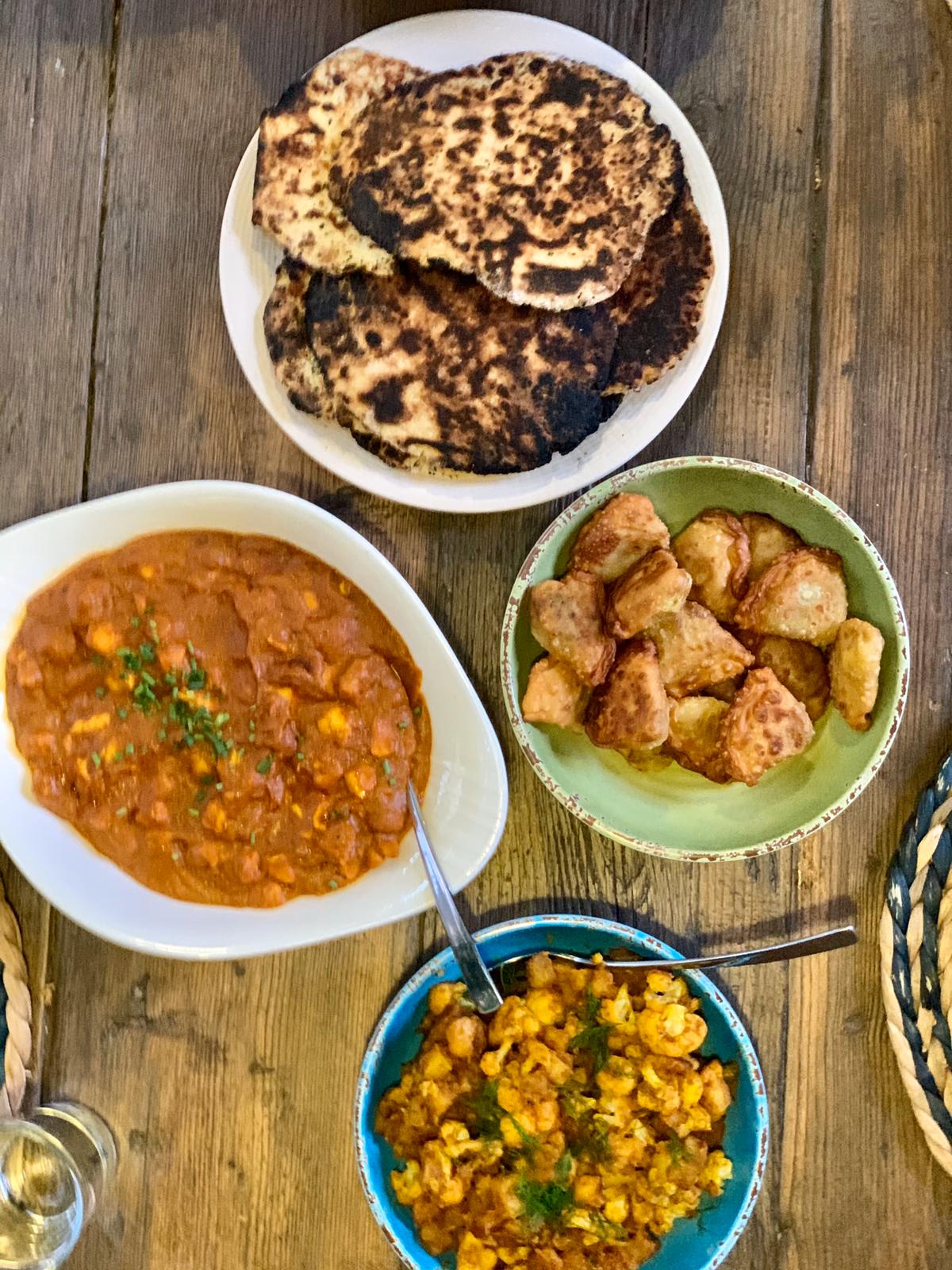 Ingredients:
3⁄4 cup water heated to about 110°F
1 tsp. rice syrup or honey
¼ oz. active dry yeast
½ oz. fresh yeast
2 cups gluten-free flour
1 Greek-style yogurt (dairy or non-dairy)
2 tbsp. olive oil
1⁄2 tsp. salt
1⁄4 cup dried herbs
Preparation:
Dissolve syrup or honey and yeast in warm water.
Let sit until foamy, about 10 minutes.
After 10 minutes of the yeast mixture, mix all of the ingredients in a bowl except the herbs and Truffle Oil.
Knead the dough with your hands until smooth, add a little more flour as necessary if the dough is too moist.
Once smooth and can made into a ball, cover with a damp cloth and let rise in a bowl, until doubles in size, about 1 hour.
After an hour, break off small pieces of the dough and on a floured surface with a floured rolling pin, roll out each piece to a circular shape about 6" diameter and about a 1/4″ thick.
Sprinkle with dried herbs and press into dough.
Repeat with the rest of the dough.
Heat a nonstick or cast iron skillet on high heat.
Brush with a little olive, and when pan is very hot, add one of the pieces of rolled out dough, herb side up.
Cook for 1-2 minutes until bubbles start to form and flip. Cook for another minute.
Remove from pan and continue for the remaining dough.
With the flame still on, remove pan, and using metal tongs, place each cooked naan over the flame for another 30 seconds on each side, careful not to burn.
Repeat for the remaining naans.
Drizzle Black Truffle Oil over each naan and serve hot.
This site is registered on
wpml.org
as a development site.