Ingredients:
2lb eggplants
Vegan shredded cheese
Vegan Parmesan Cheese
Fresh basil
Gluten-free flour
Olive Oil
Salt and pepper
Preparation:
1. Cut the eggplants into thin long strips with a mandolin, if possible.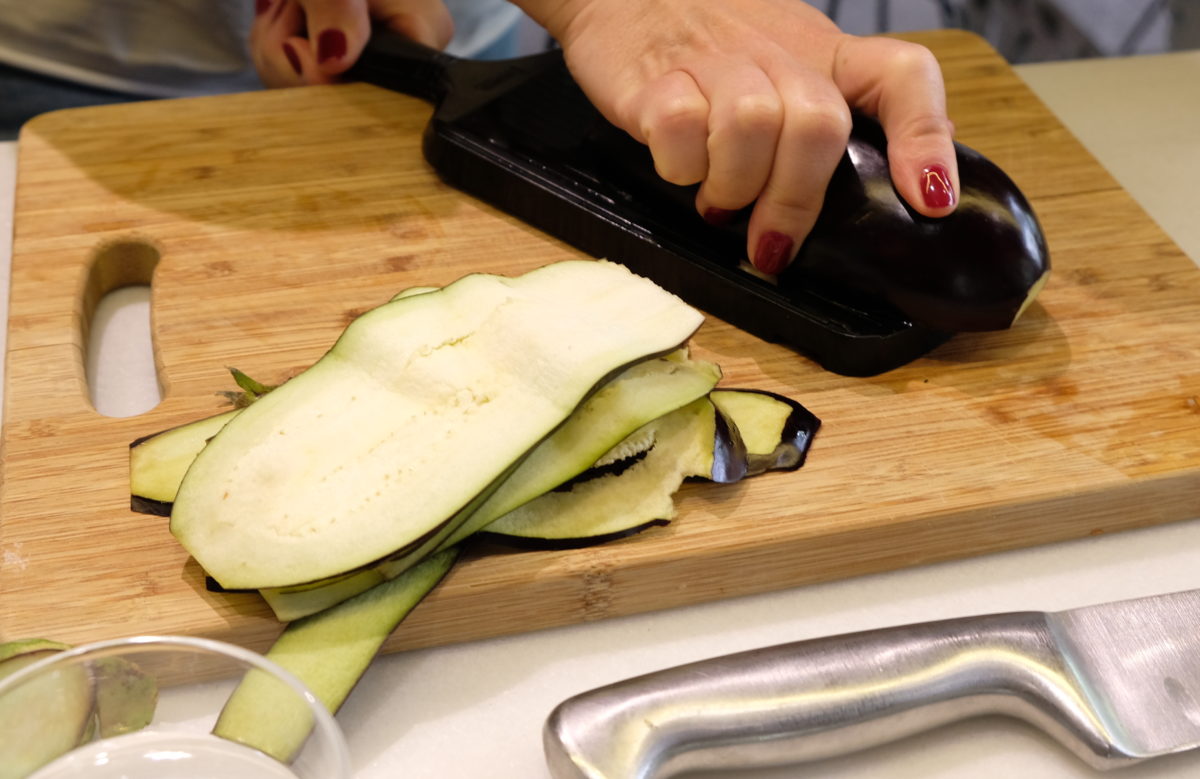 2. Place in a strainer, rack or tray, add a little salt, and put something heavy on top to remove the maximum amount of water from the vegetable before cooking. Between 30 minutes and 1 hour.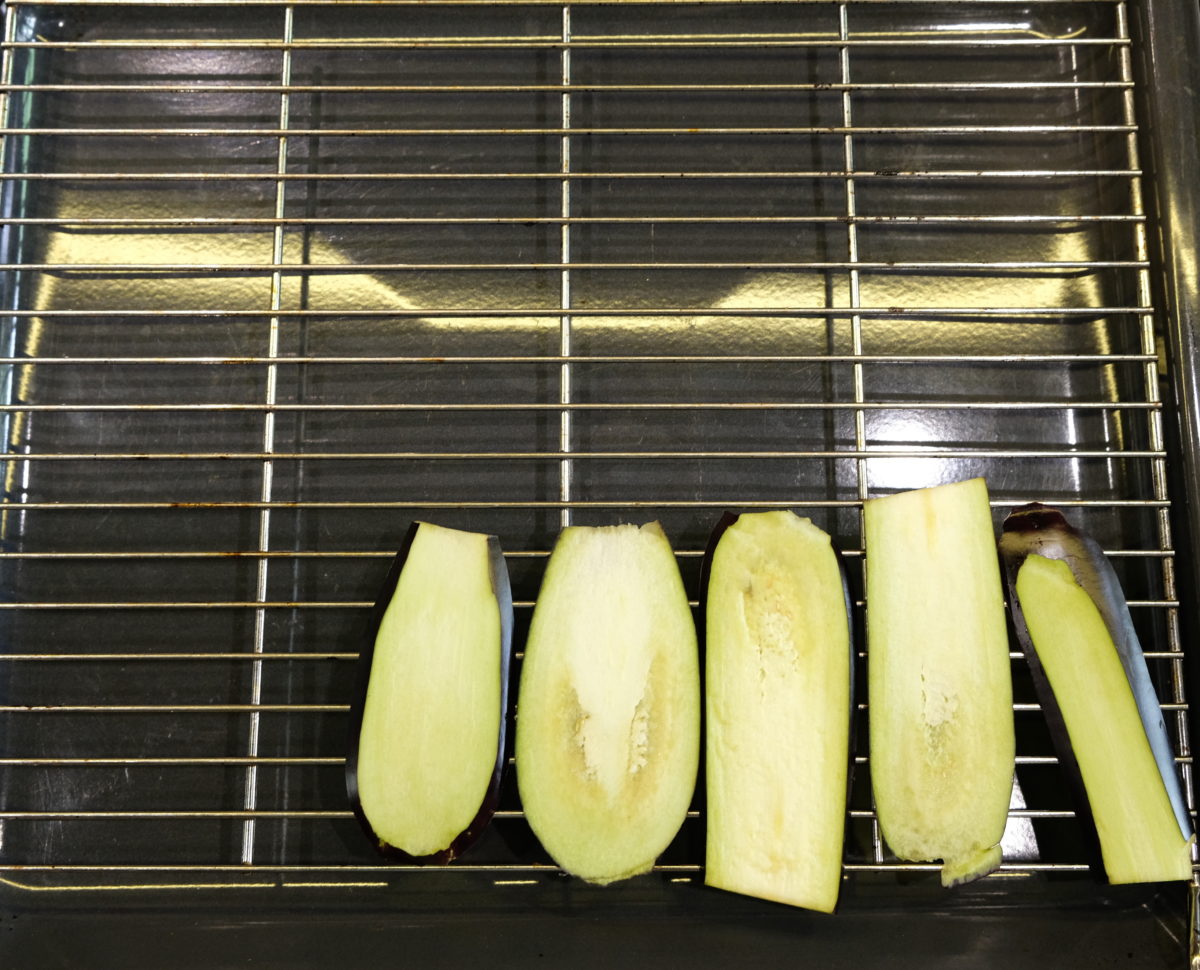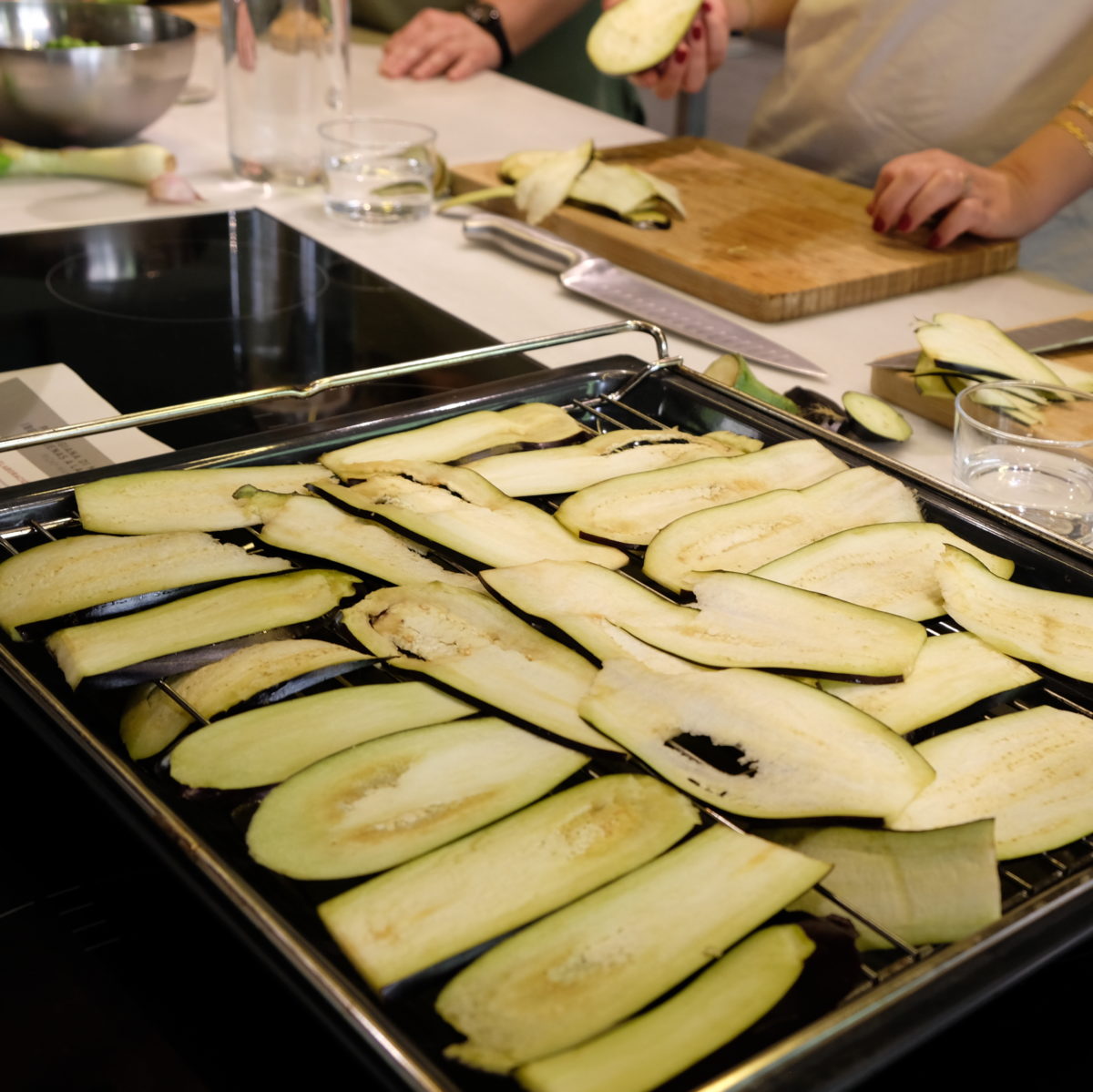 3. Preheat the oven to 370ºC.
4. Once the time has passed to remove the water from the eggplants, dry them with paper and cover lightly with flour.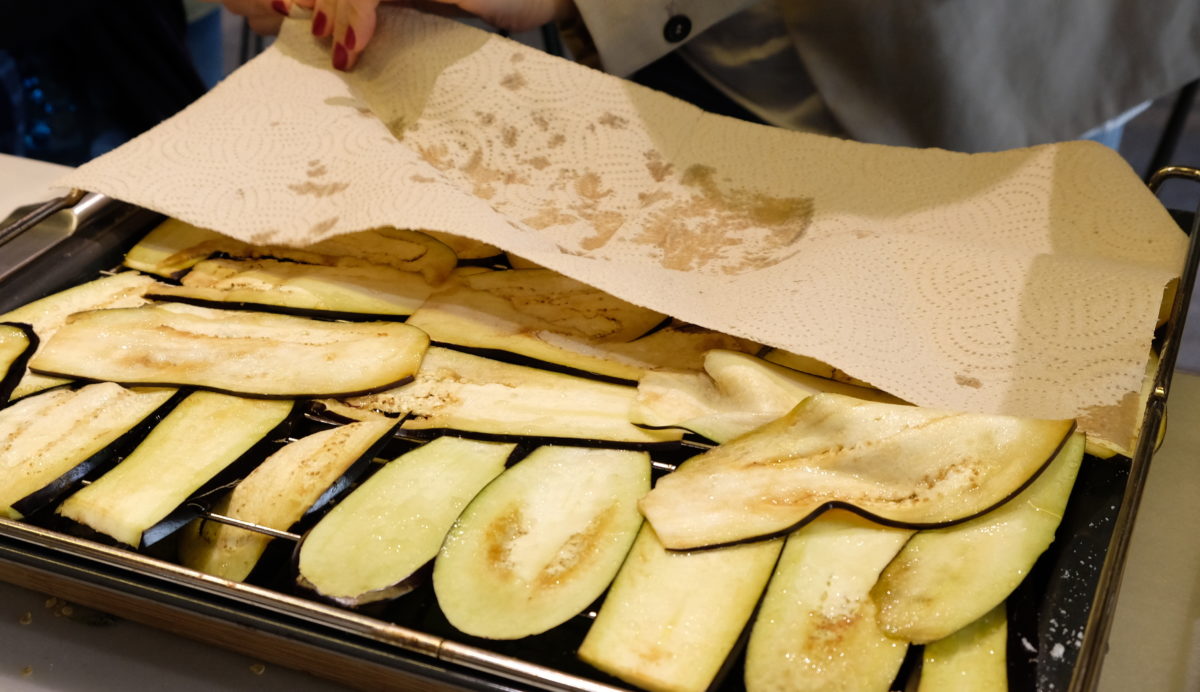 5. Heat olive oil in a pan and fry the eggplant strips until golden brown, remove from the pan and set aside. Repeat for the rest of the eggplant.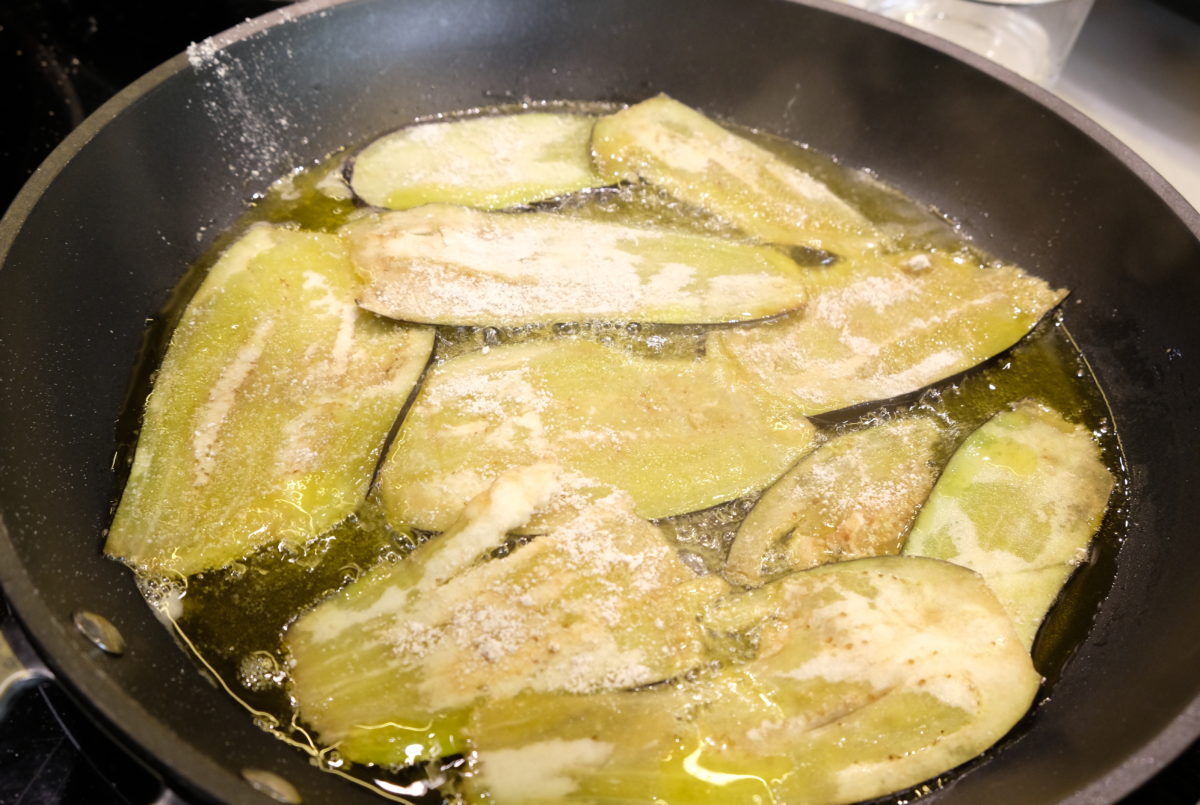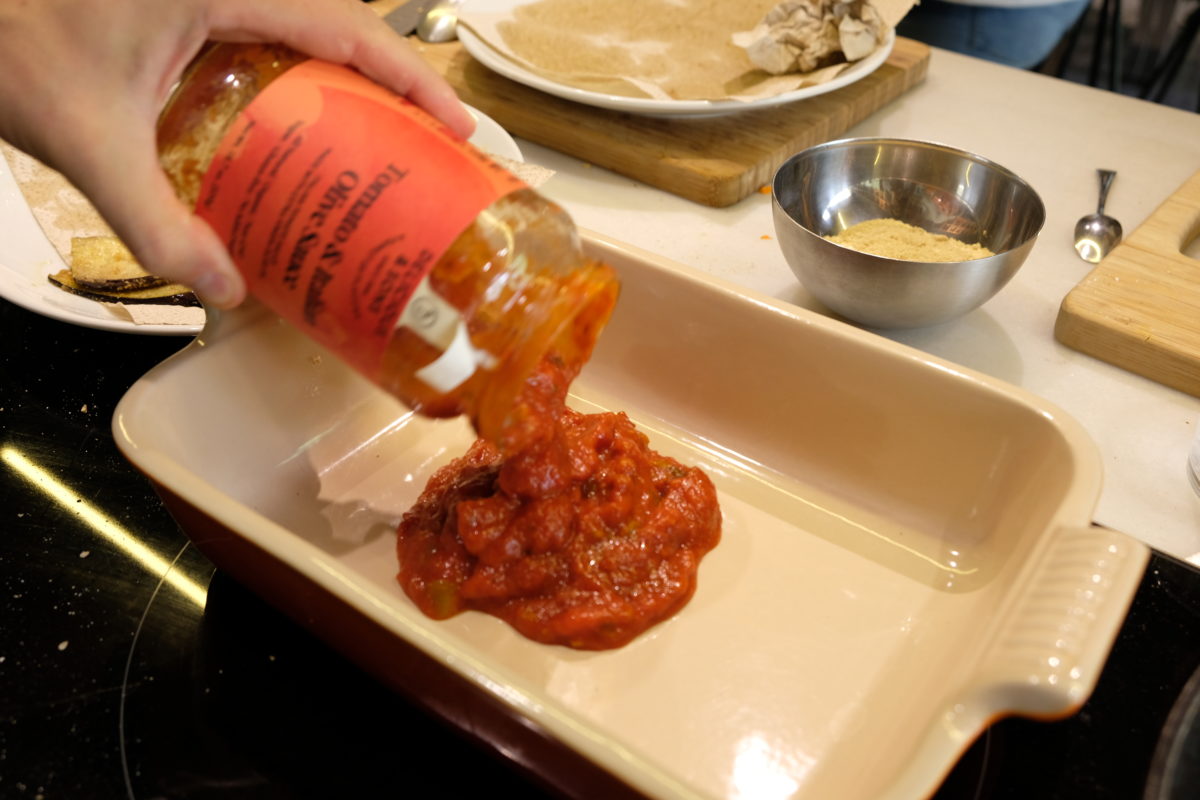 7. Place the eggplant strips in the same direction until the sauce layer is completely covered.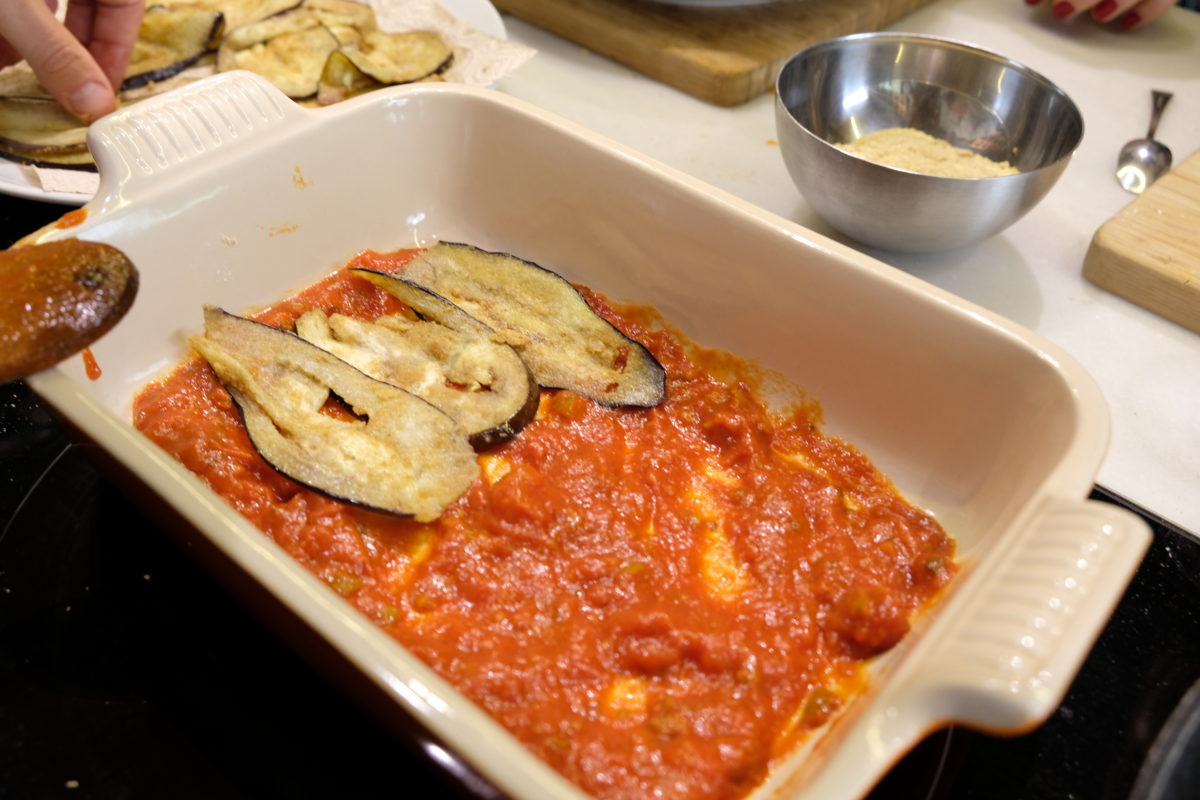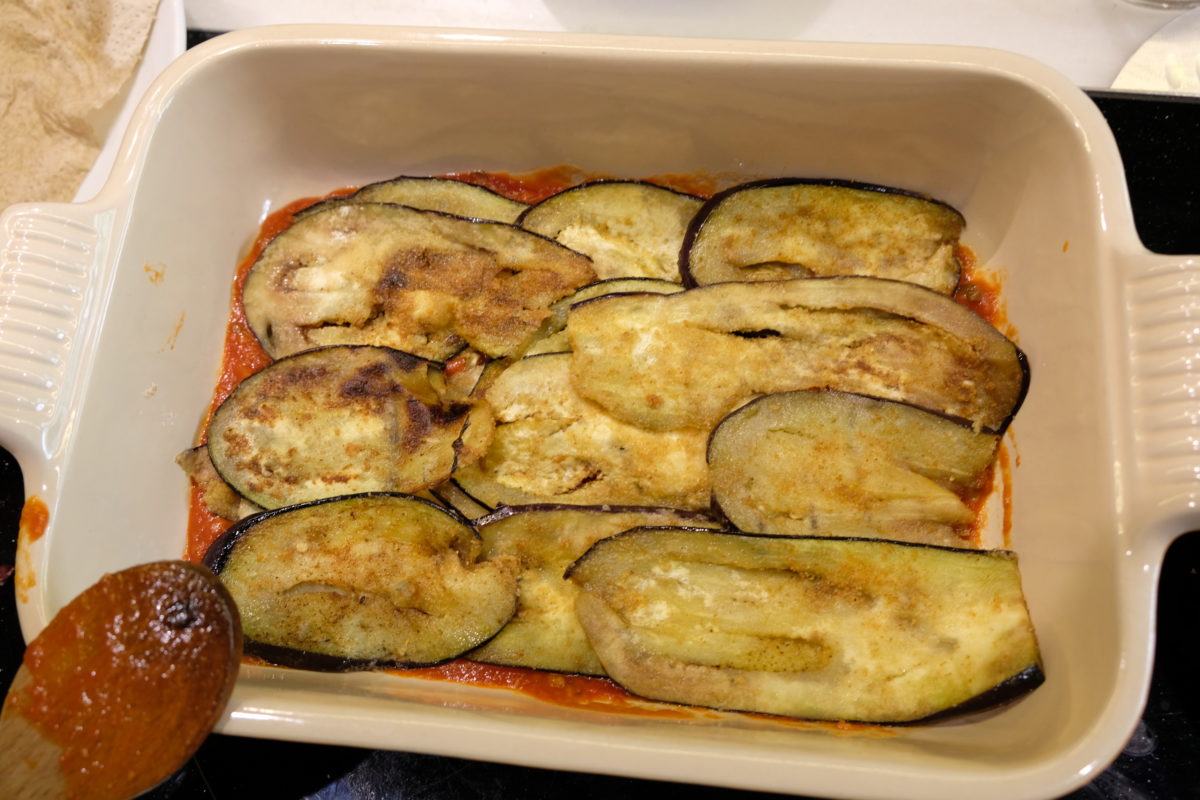 8. Season with Parmesan cheese, fresh basil leaves, shredded cheese and cover with the tomato sauce.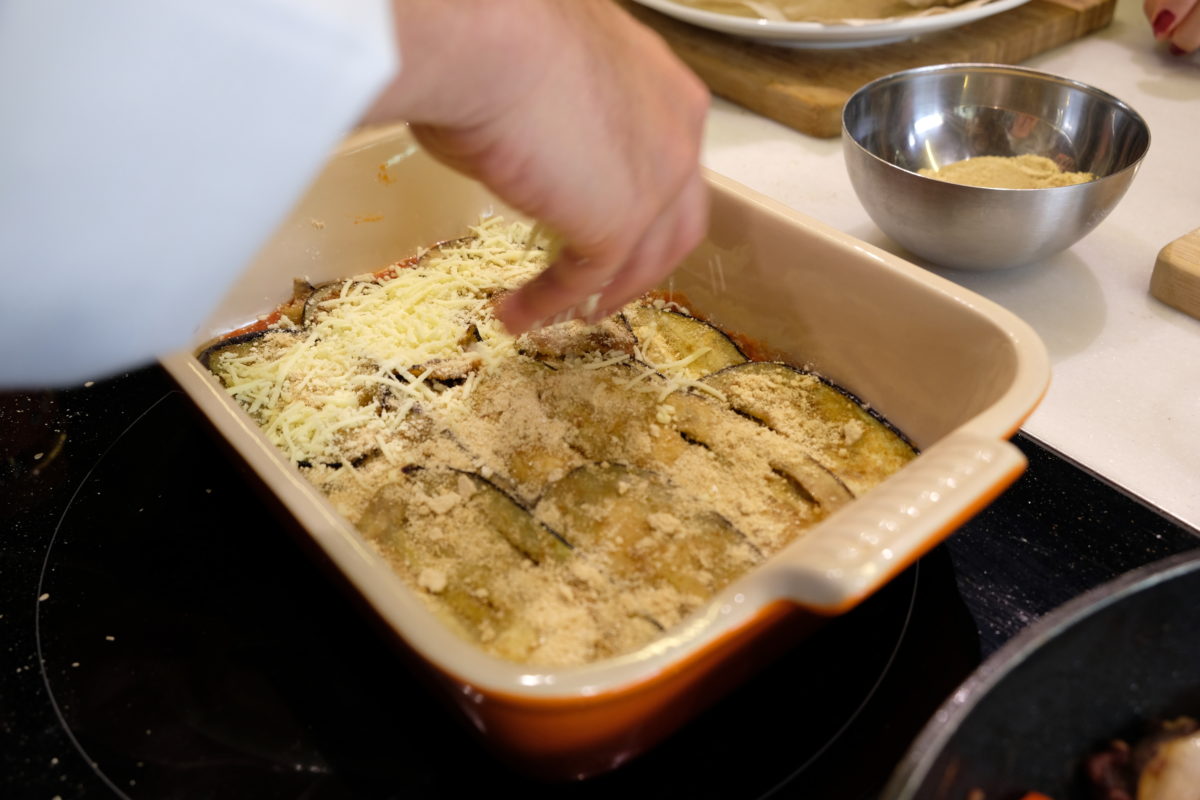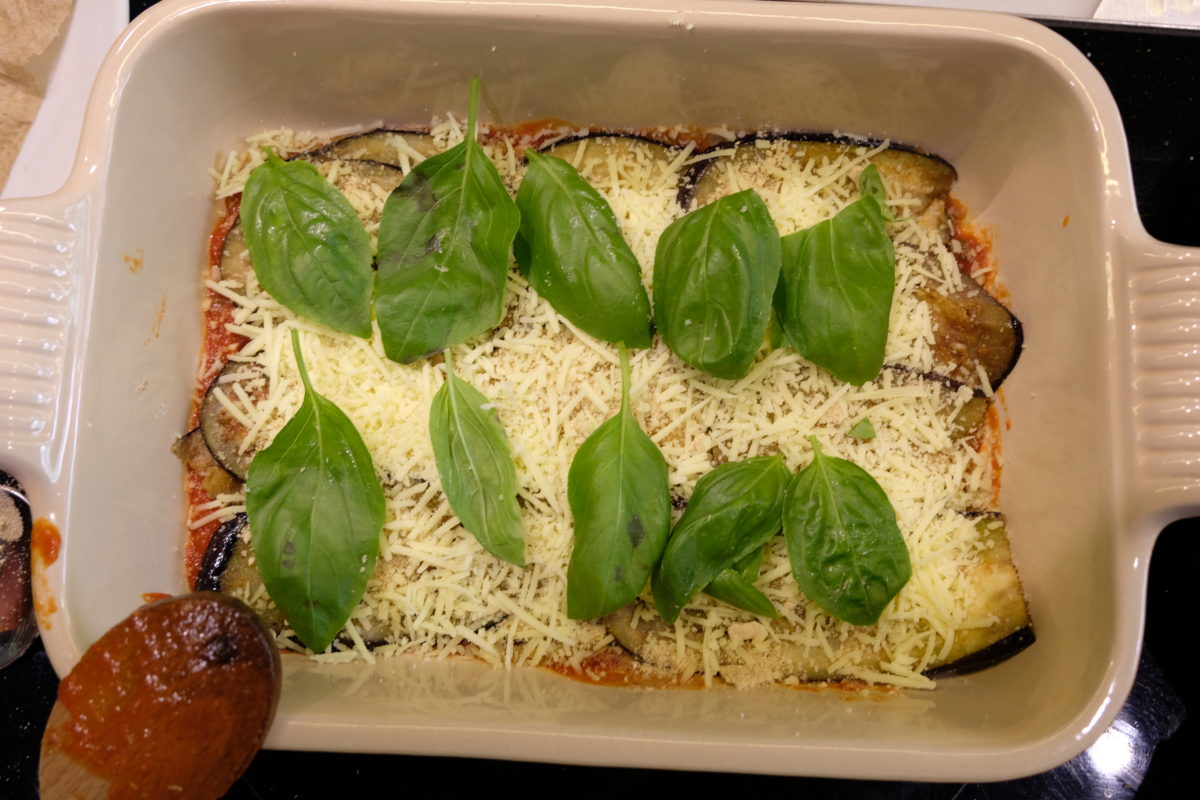 9. Repeat with the rest of the eggplant until a minimum of three layers of eggplant. Alternate the direction of the eggplant strips between one layer and the other.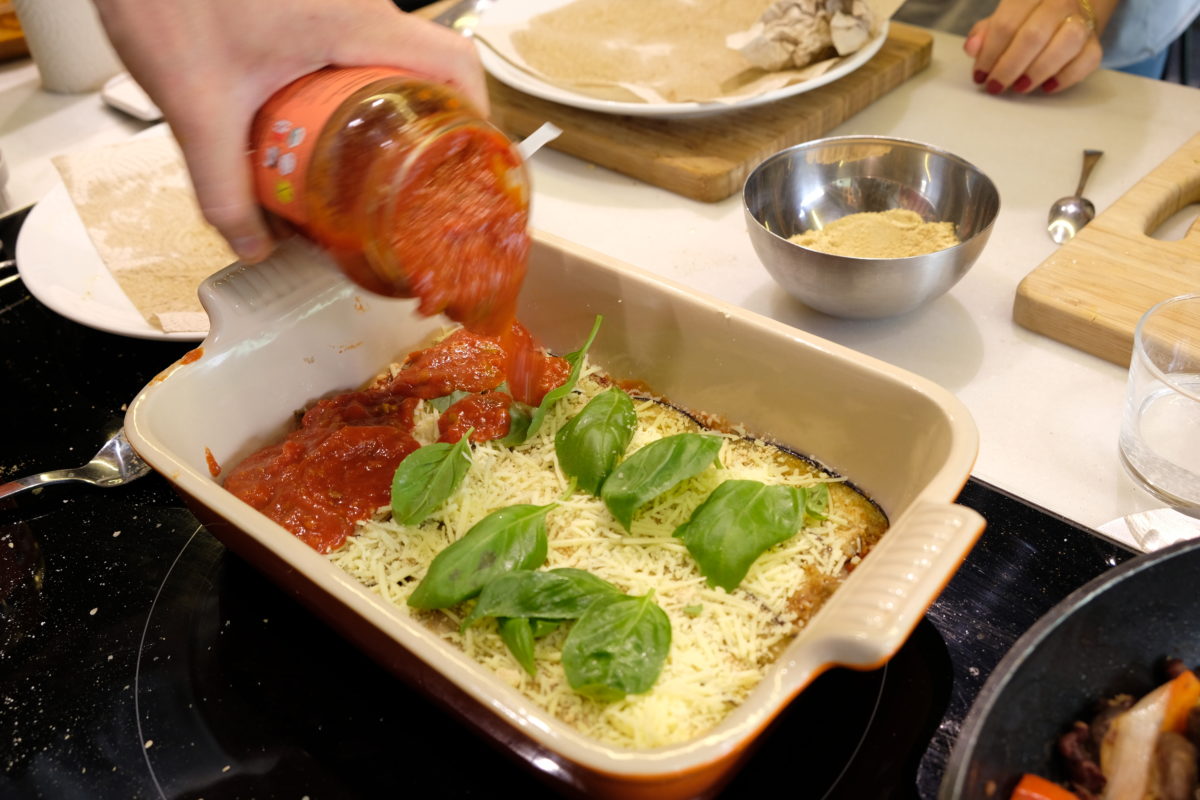 10. On the last layer of tomato sauce, add parmesan and shredded cheese.
11. Bake for 20 minutes, and remove any excess liquid if necessary.
12. Continue baking for another 10-15 minutes until golden brown and remove from oven.
13. Let stand about 5 minutes before serving.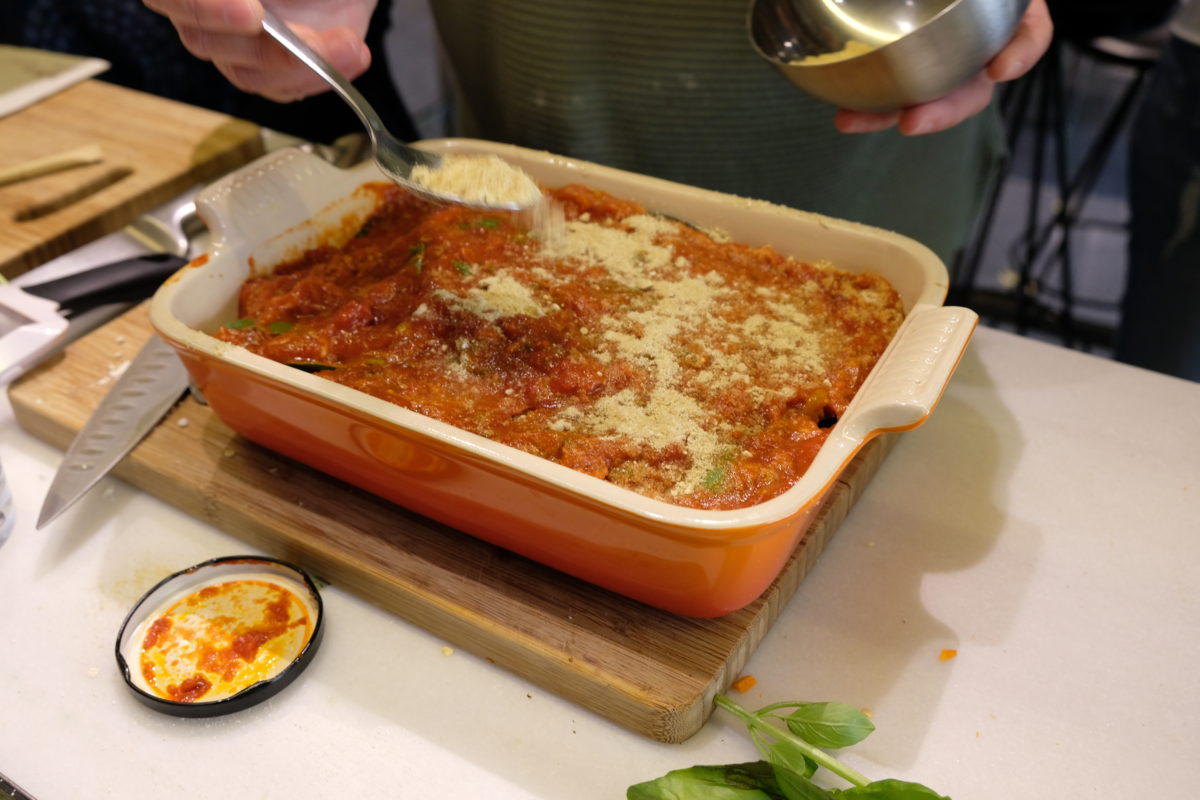 This site is registered on
wpml.org
as a development site.