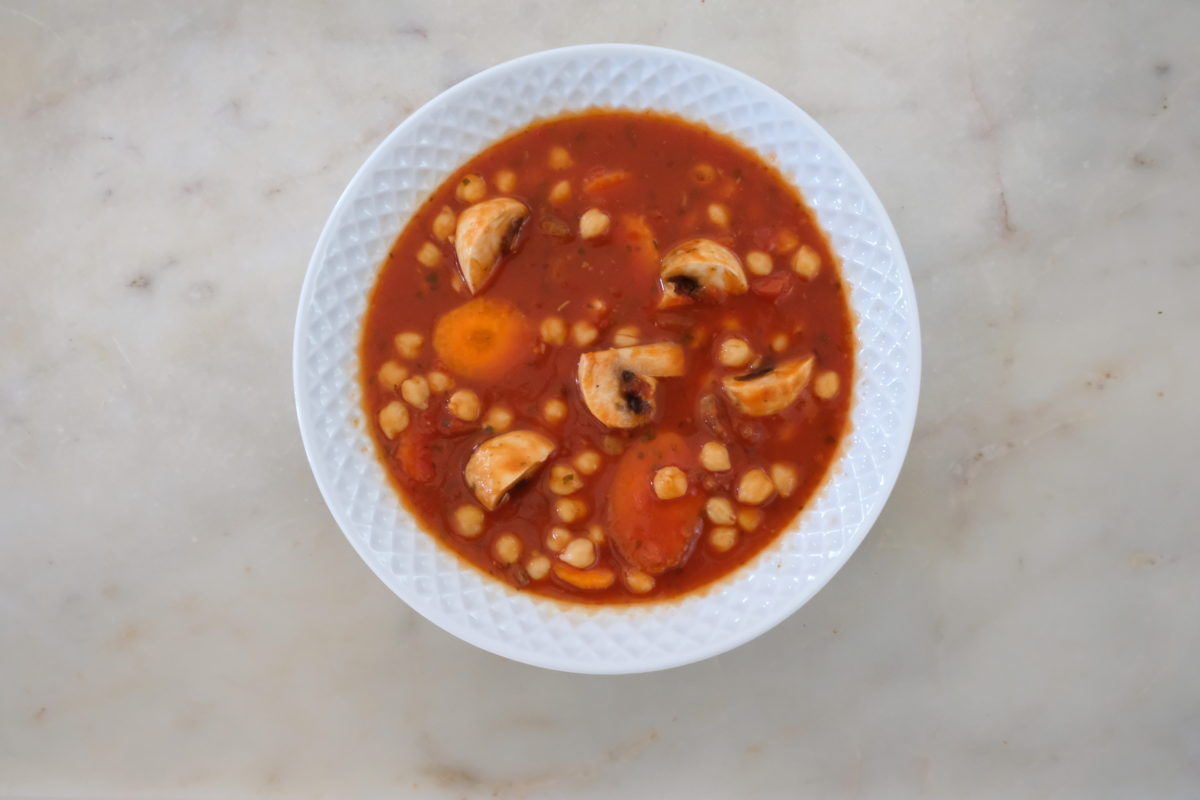 Ingredients:
14 oz. cooked chickpeas
1 clove of garlic
1 oz. string beans
1 large carrot
Fresh asparagus
Fresh spinach
Mushrooms
1 c. Vegetable or Chicken Stock
Spicy Paprika
1 c. White wine
Olive oil
Preparation:
Prepare the vegetables: peel the carrot and slice in rounds. Wash the asparagus, cut off the bottom tips, and cut into small pieces. Wash the mushrooms and cut into quarters.
Heat a good amount of olive oil on high in a large pan with the peeled and whole garlic clove.
Toast the garlic clove on all sides and spread it around in the oil.
Add the chickpeas and sauté 3-4 minutes until toasted.
Add the paprika and then the white wine and let the alcohol evaporate.
Add the Tomato & Mushroom Sauce and stock and blend well.
Add all the vegetables, mix well, lower heat and bring to a simmer.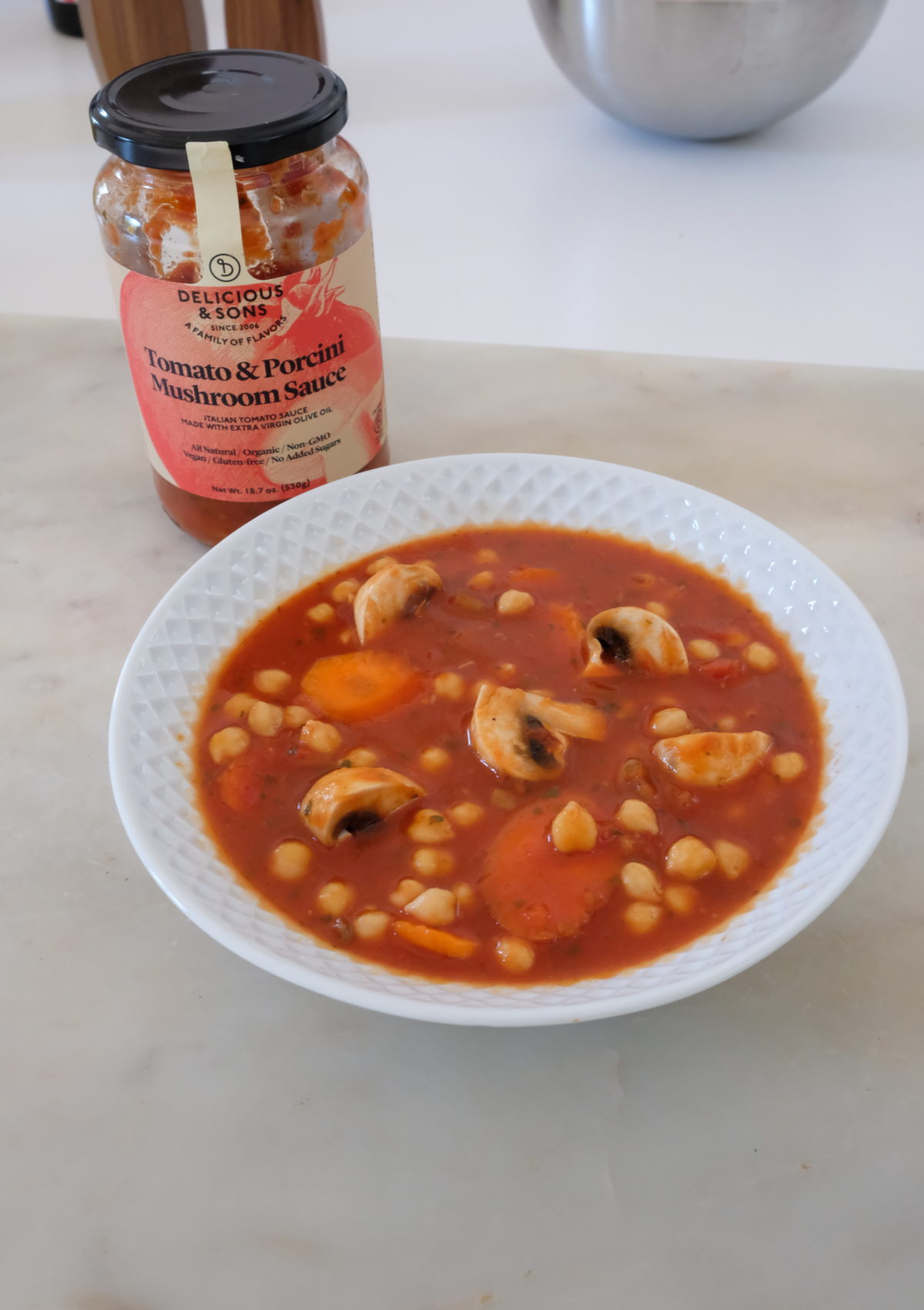 Cover and cook on low for about 20 minutes.
Serve hot.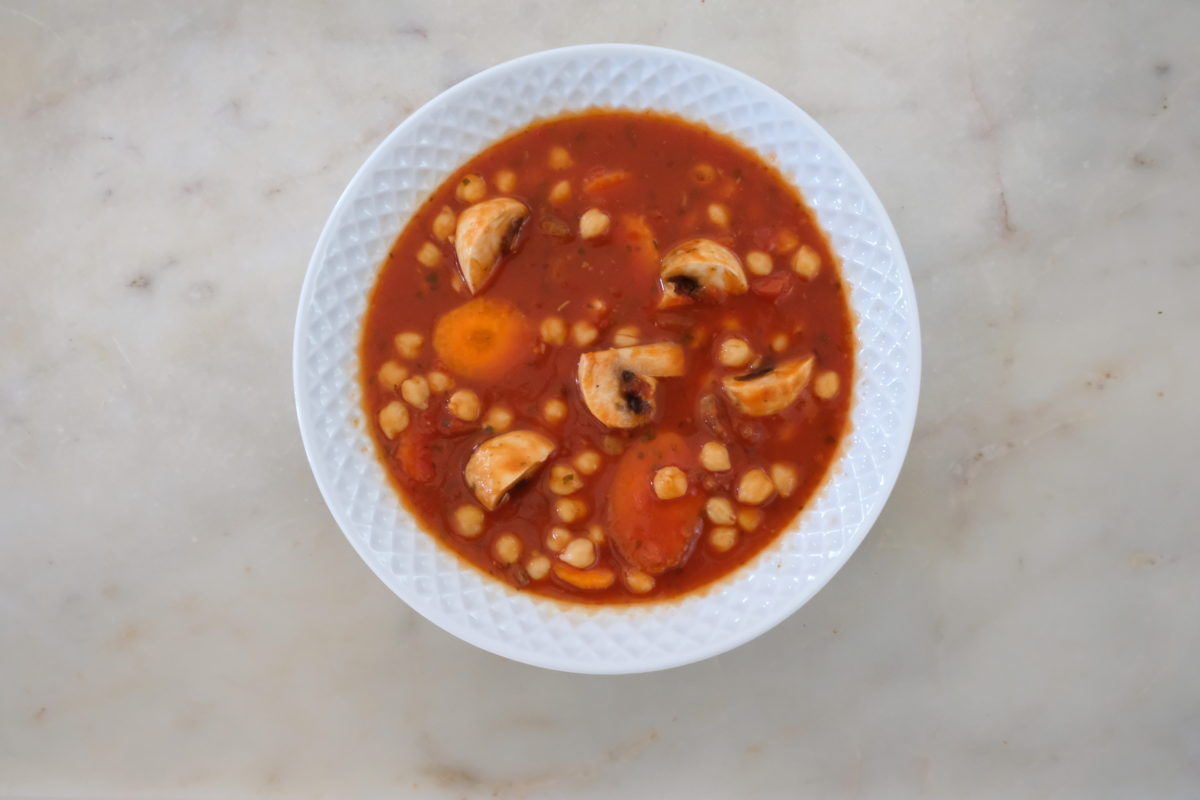 This site is registered on
wpml.org
as a development site.