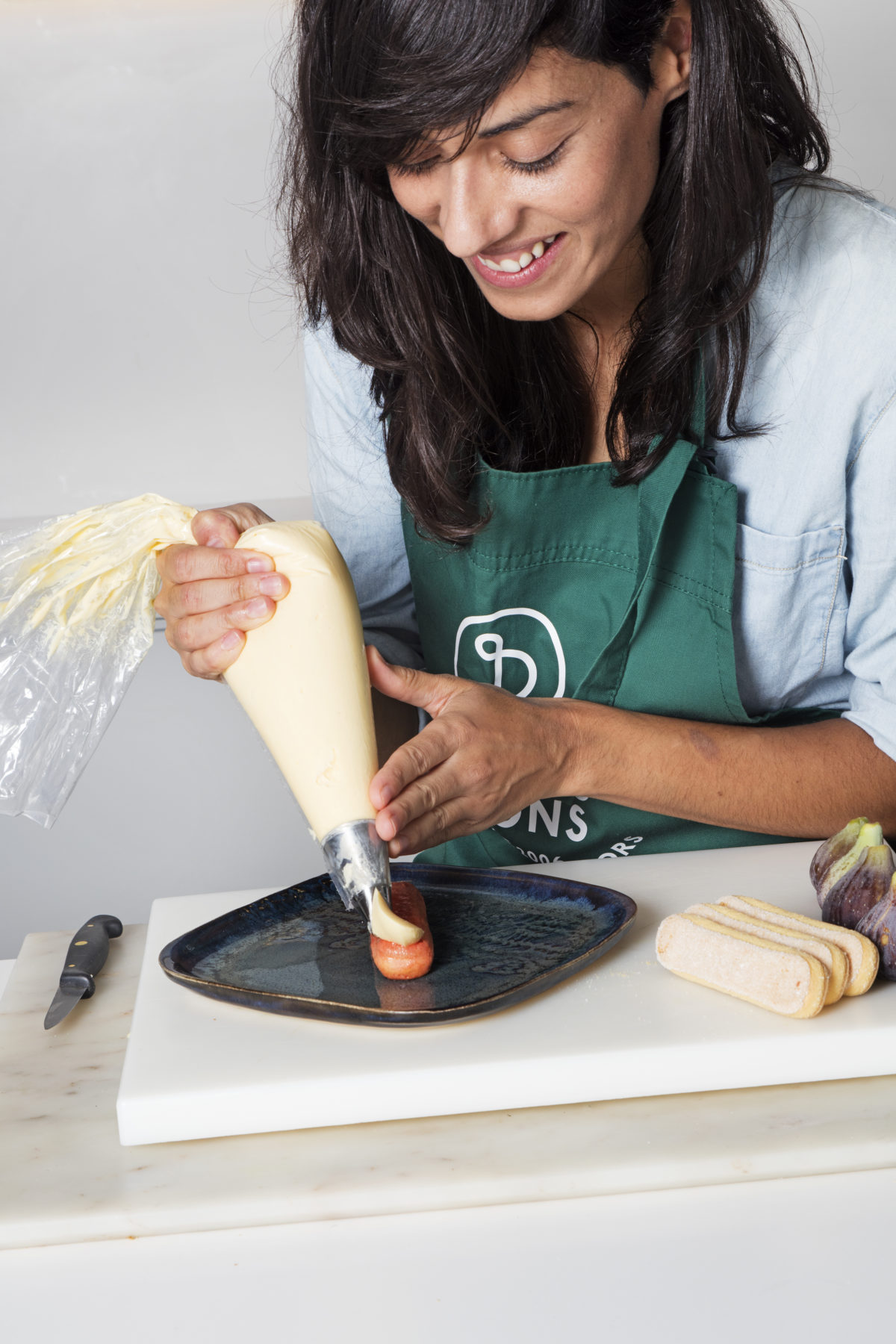 Ingredients:
3 fresh figs
8oz mascarpone
3 tbsp powdered sugar
5oz strawberries
2 tsp sugar
8 Savoiardi/Lady Fingers (or gluten-free equivalent)
Balsamic glaze
Preparation:
1. Whip the mascarpone cheese and powdered sugar with a hand mixer until fluffy.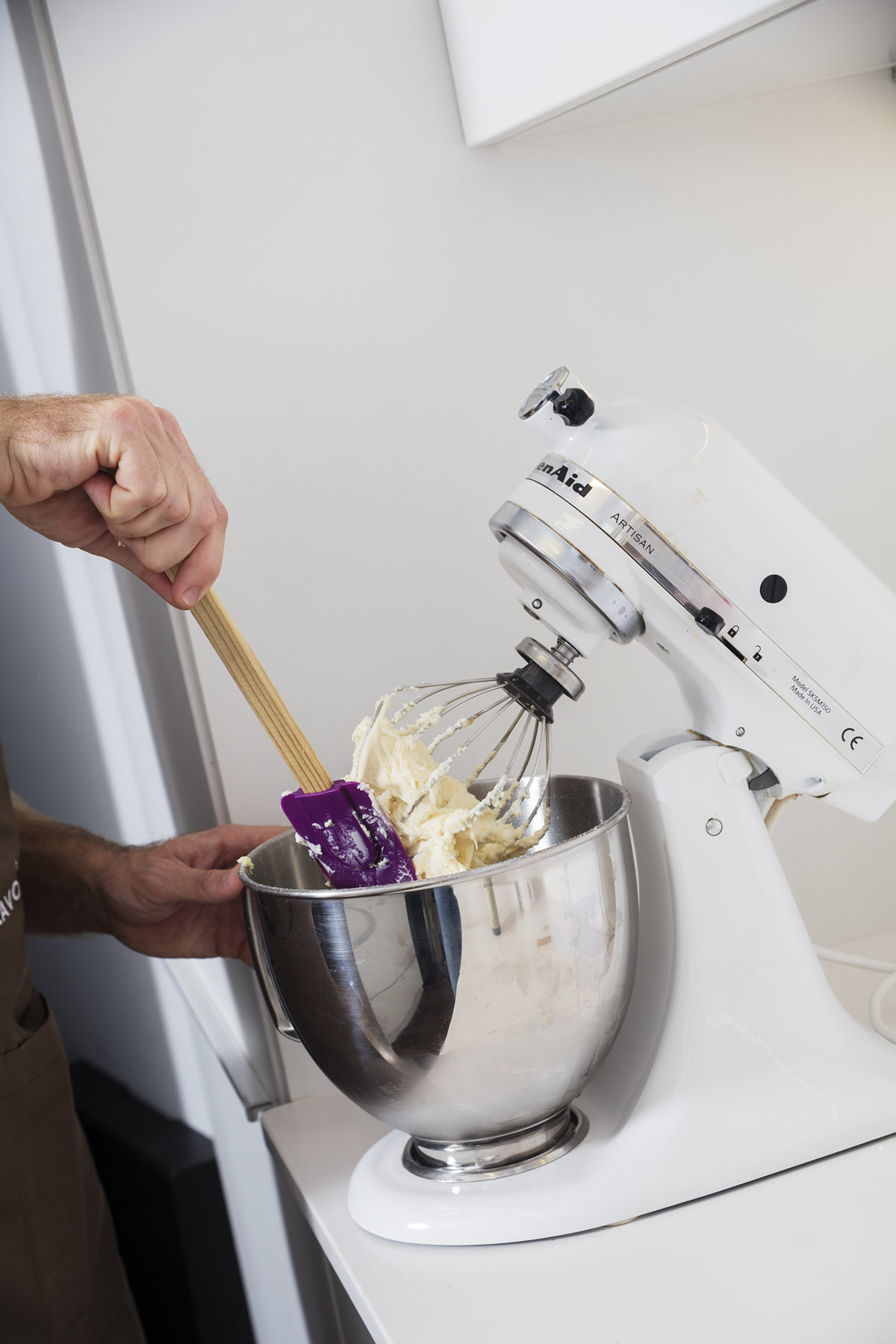 2. Place in a bowl, cover with film, and keep in the fridge.
3. Cut the fresh figs into 1/8.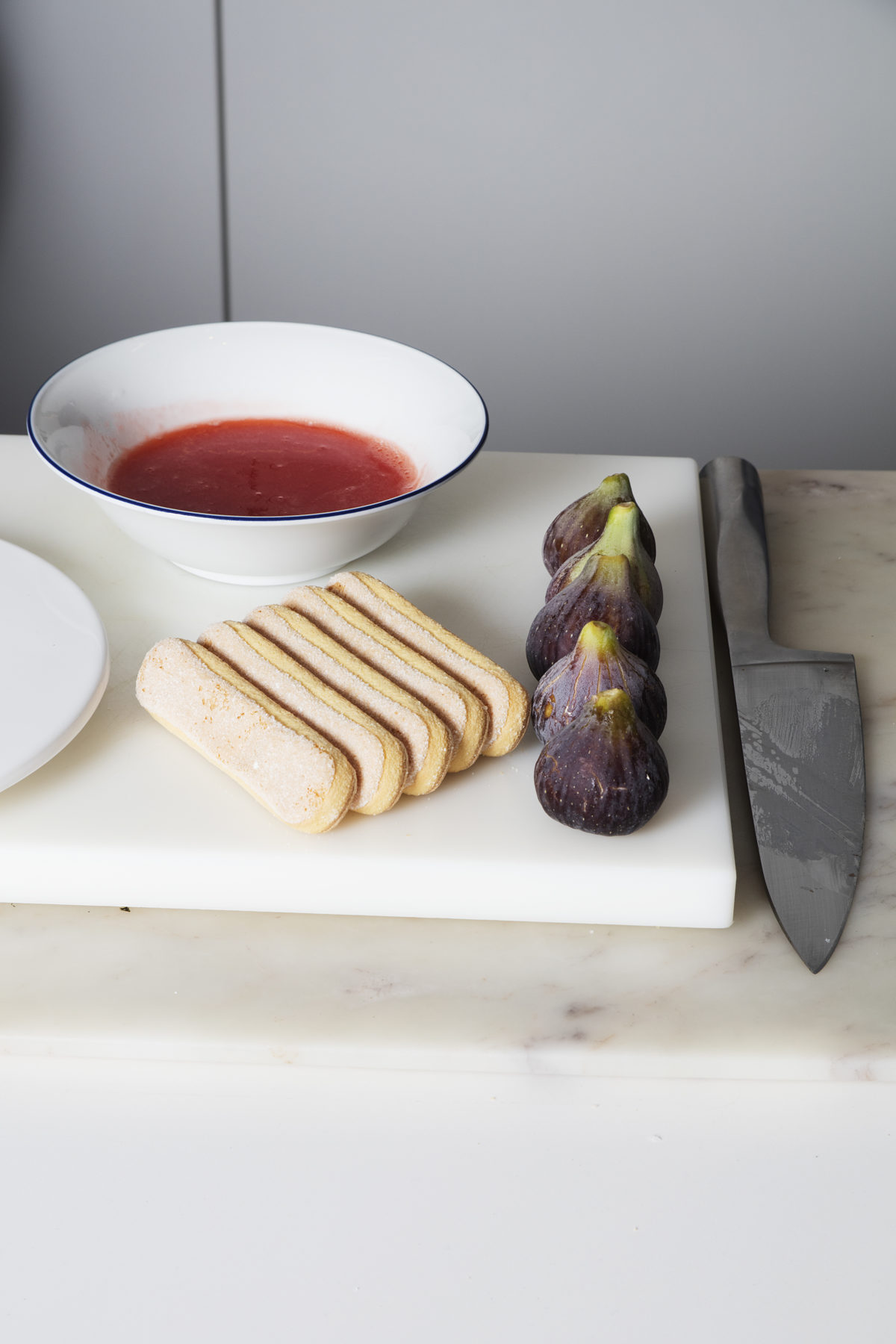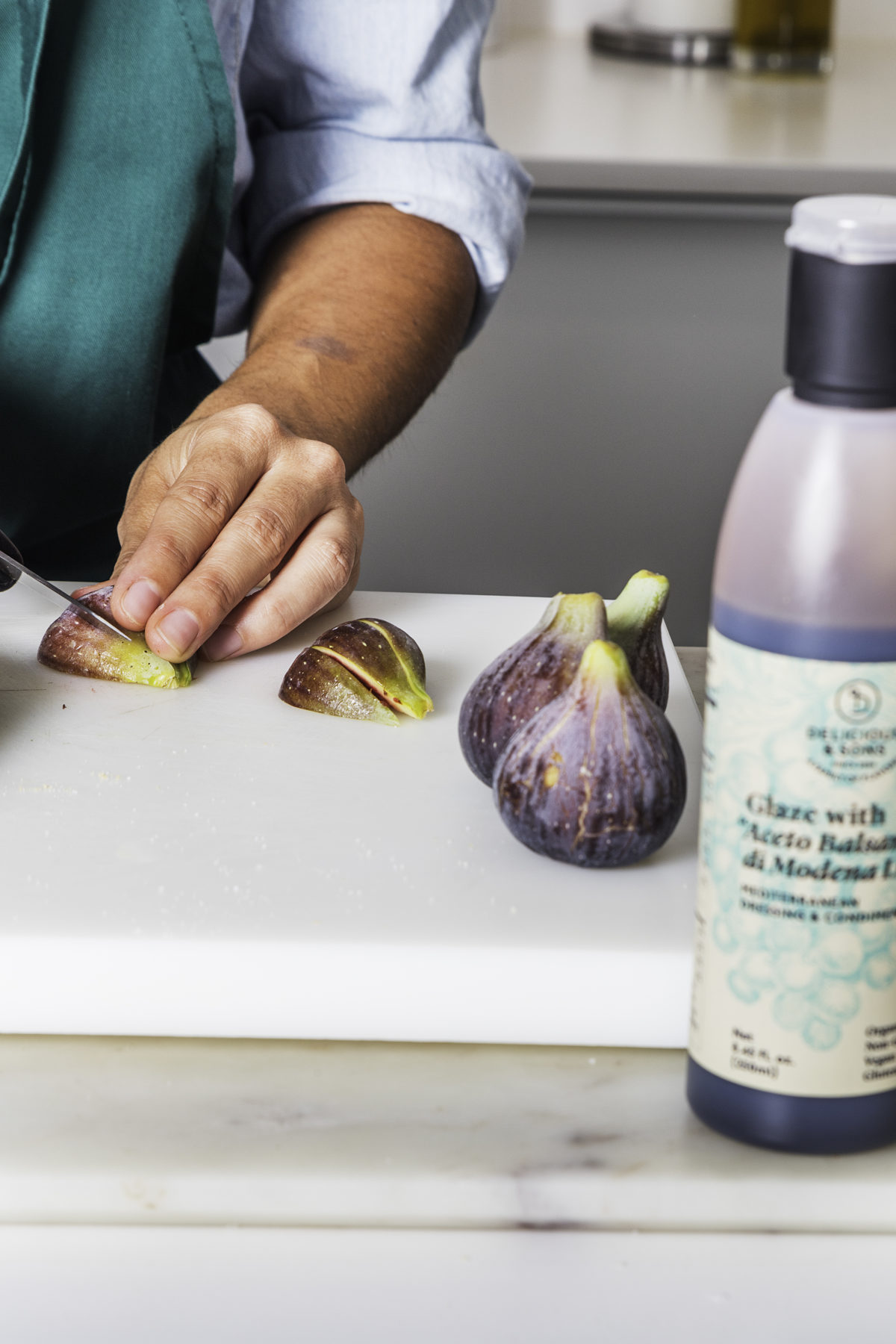 4. In a small sauce pan, on low heat, mix the chopped strawberries with the sugar, mix with a whisk until the strawberries are cooked through. 7-10 minutes.
5. Remove from heat and strain through a fine mesh sieve, saving the liquid and discarding the rest.
6. Let cool.
7. Dip the savoiardi cookies in the strawberry reduction coating both sides, shake off any excess liquid.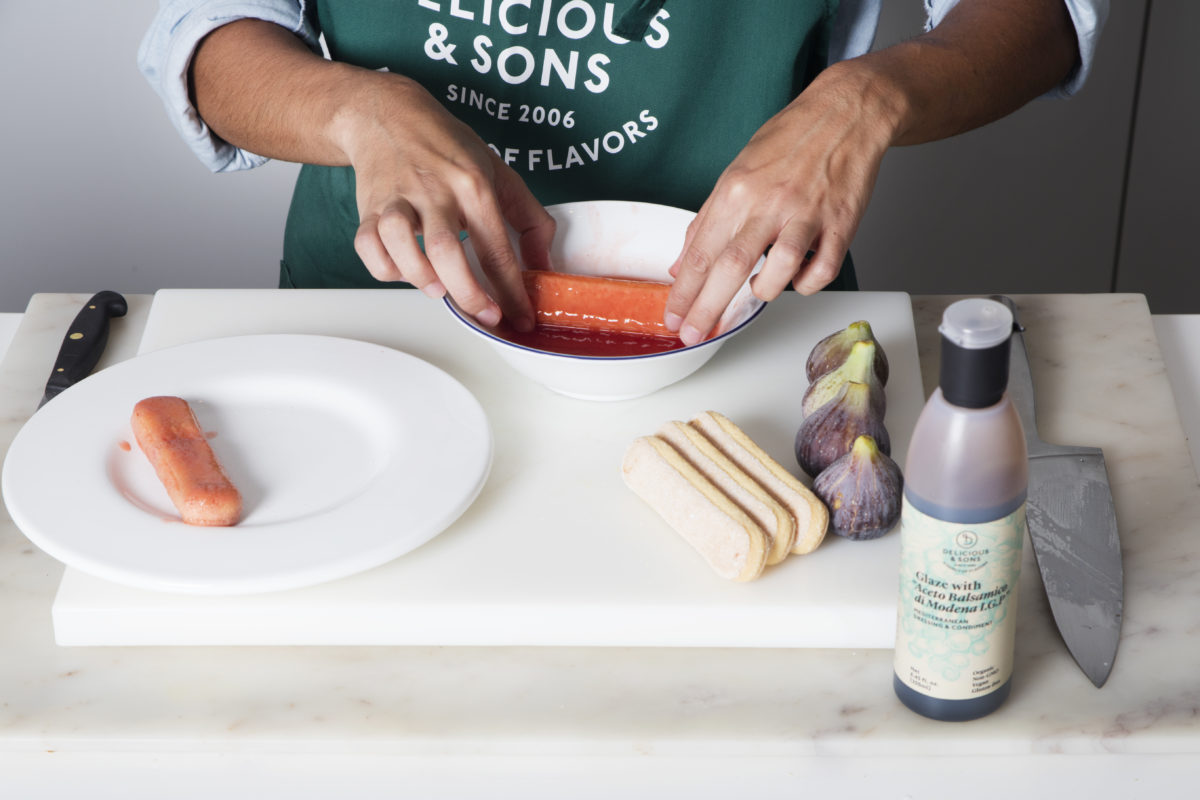 8. Place the dipped savoiardi on serving dish, and with a piping bag fitted with a petal nozzle, squeeze the whipped mascarpone cream onto the top side of the savoiardi, and decorate with the fig pieces.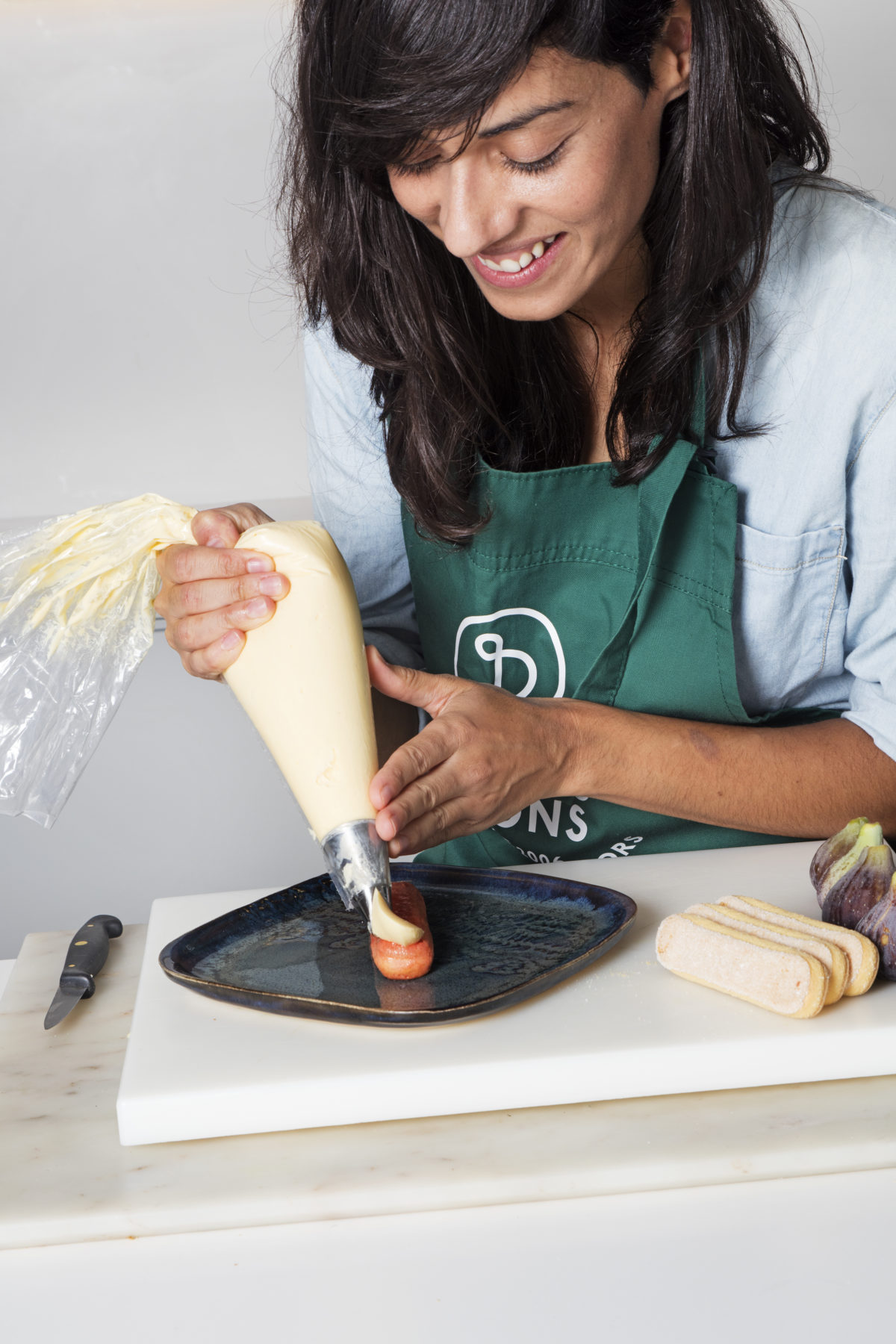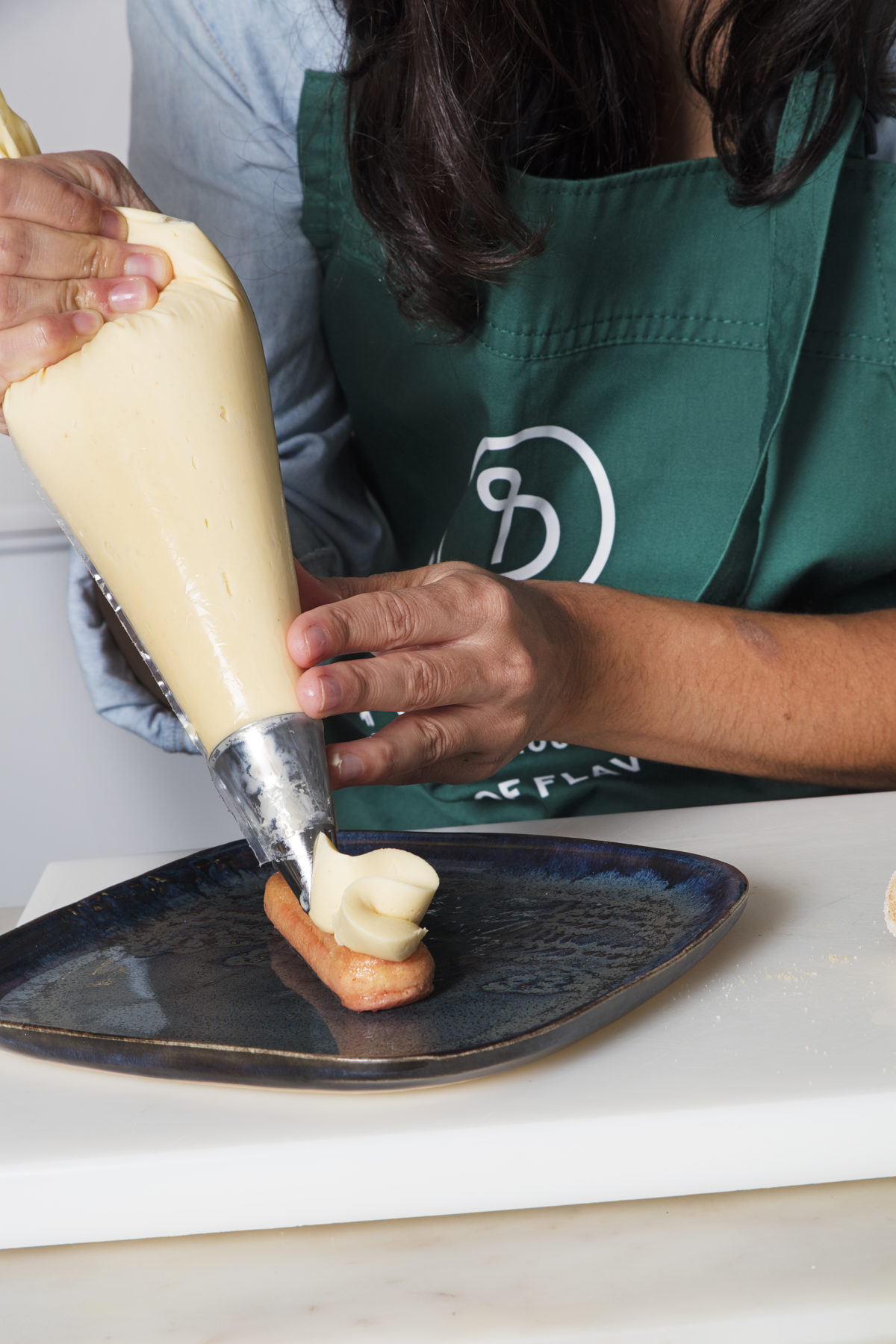 9. Finish with Balsamic glaze and serve.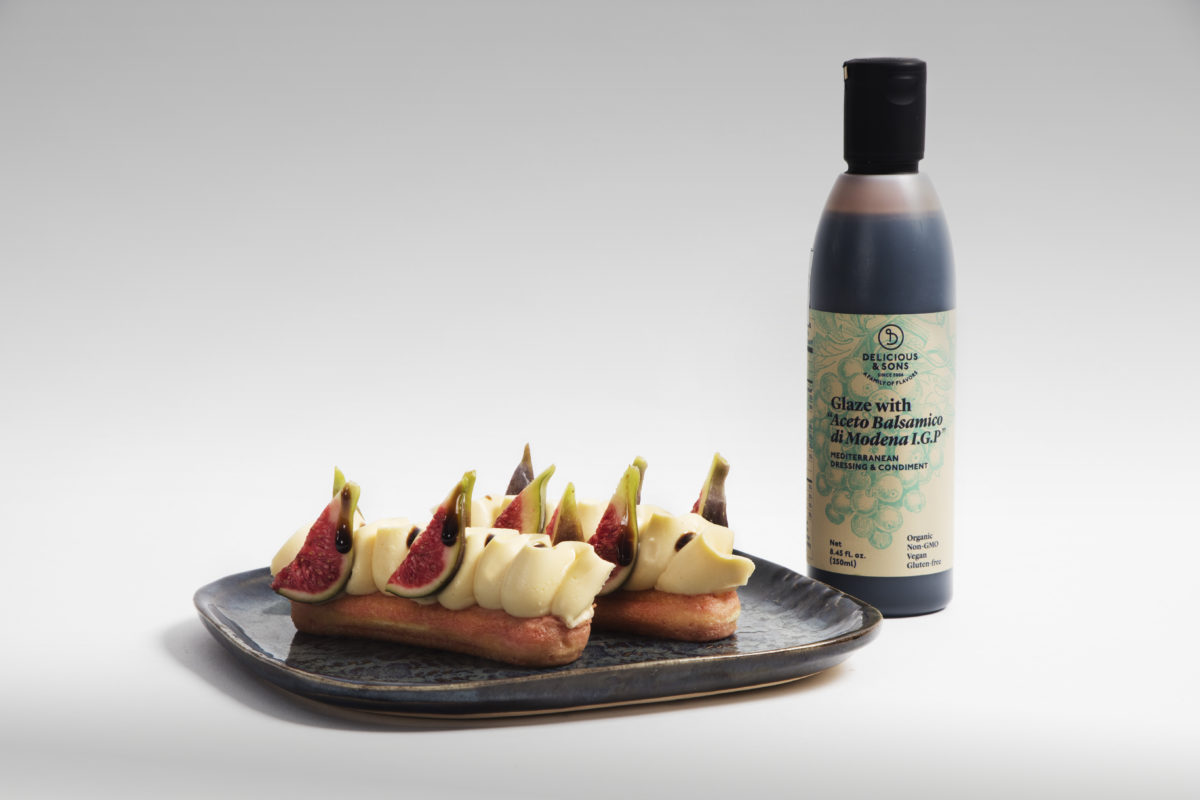 ALBA RUIZ – PASTRY CHEF
Alba has a law degree, a Master in Labor Law as well as a Master of International Cooperation Projects. After seven years practicing as a lawyer, she decided to leave everything for pastry cooking and started her studies in the prestigious Hoffman Culinary School. Now she has started to teach others and is a professor at CETT University of Barcelona.
You can follow Alba on social media:
Instagram: @galette_bcn
Photos by Meritxell Arjalaguer:
Instagram: @meritxellarjalaguer
This site is registered on
wpml.org
as a development site.