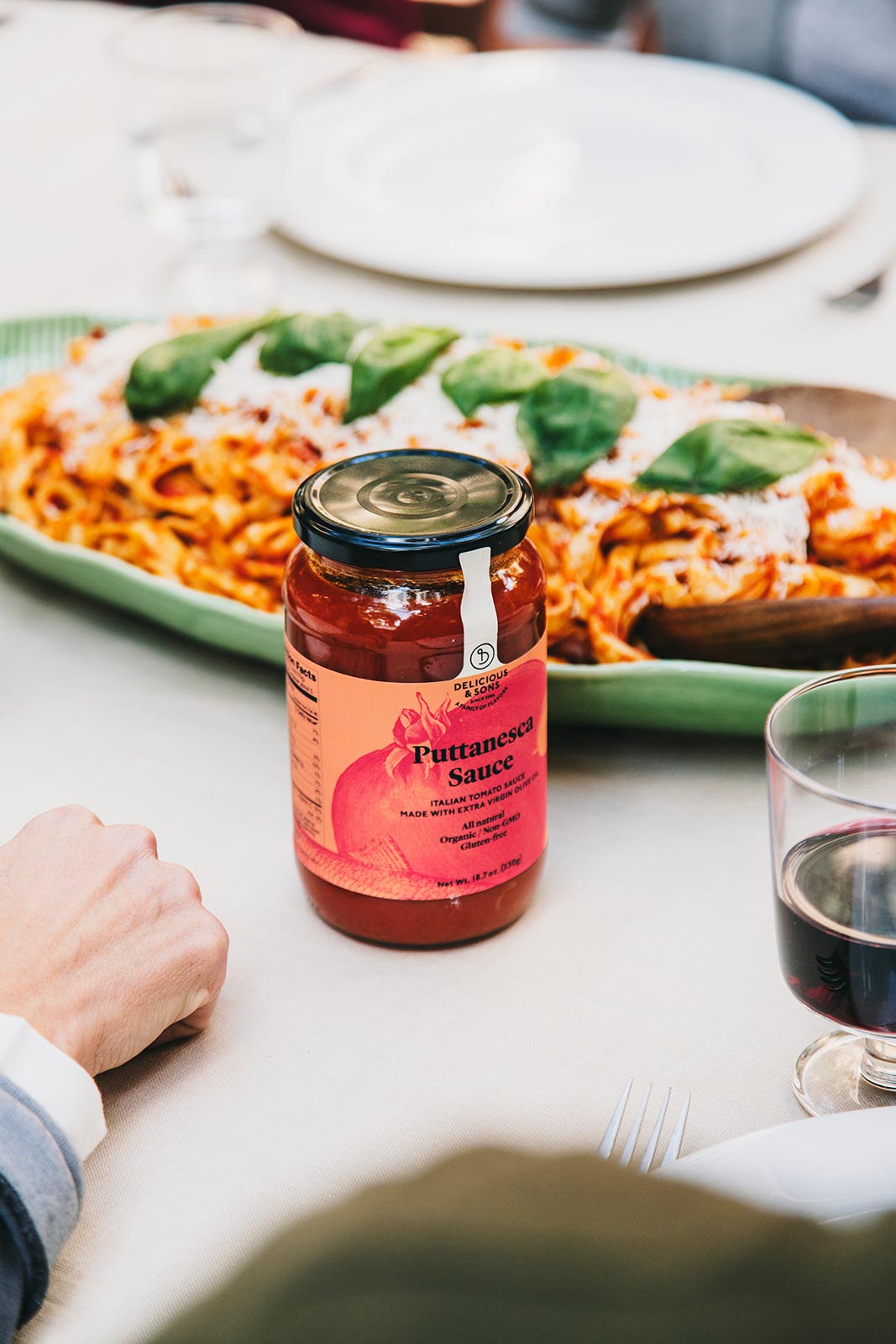 Ingredients:
1lb. Egg tagliatelle (or gluten-free pasta)
Grated Parmesan Cheese (optional)
Fresh basil leaves
Preparation:
Cook pasta according to its packaging in abundant, salted boiling water until al dente.
Strain pasta and put aside several tablespoons of cooking water
Combine pasta with Puttanesca Sauce and a couple tablespoons of water until well coated.
Serve immediately, hot, decorated with fresh basil leaves and garnished with fresh grated Parmesan cheese (optional).
Pasta Puttanesca with Tagliatelle