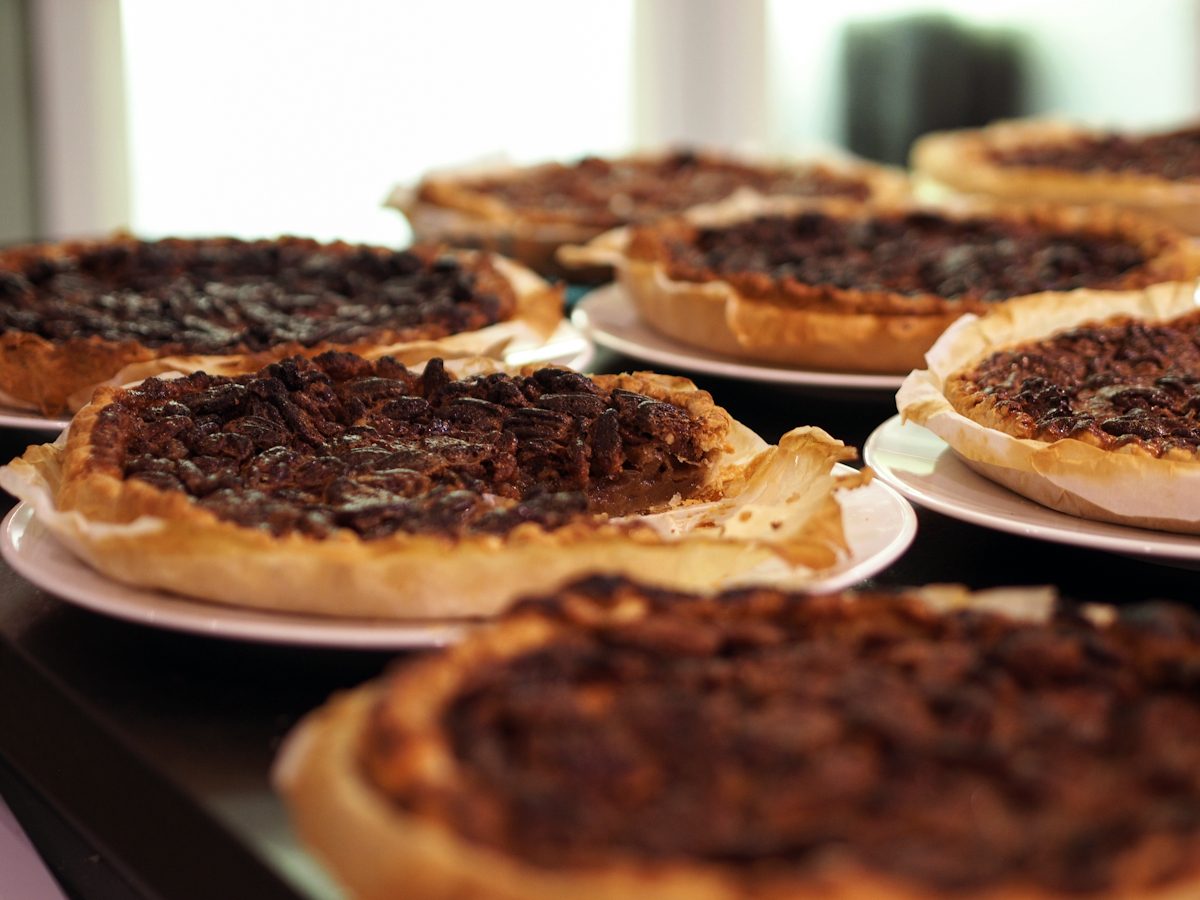 Ingredients:
3/4 cup sugar (preferably brown sugar)
4 eggs
1 cup corn syrup (maple syrup or liquid caramel)
1 tbsp. vanilla extract
4 oz. butter
8 oz. shelled pecans
10 oz. pie crust
Preparation:
Pre-heat oven to 350ºF
Roll out pie crust and extend pie crust over pie pan, cut off extra dough and leaving 1/2" over hang and press onto pie pan.
Prick base of pie crust all over with fork and chill for 30-40 minutes (10-15 in freezer)
In a small saucepan on low heat, melt butter and stir in sugar and syrup. Whisk until smooth.
Remove from heat.
In a small bowl beat eggs and add vanilla.
Slowly incorporate the syrup mixtue into the eggs and mix well.
In chilled pie crust, spread pecans evenly over the base, and pour over liquid batter.
Bake in oven 50 minutes to an hour until pie is set.
Let cool to room temperature and serve.
Top with whipped cream or ice cream optional.
This site is registered on
wpml.org
as a development site.