Ingredients:
firm smoked tofu
1 small carrot, peeled and grated
½ onion, grated and strained
1 garlic clove grated
1 small piece of fresh ginger, grated
½ oz. seaweed spaghetti
1 egg yolk
3 tbsp potato flakes or breadcrumbs
3 tbsp soy sauce
Chopped fresh parsley
Olive oil for frying
For the Dipping Sauce:
Preparation:
Rehydrate the seaweed according to its indications. Once rehydrated, strain well of any water and chop.
Mash and break apart tofu until crumbled into small pieces.
In a large bowl, mix the tofu with the rest of the ingredients except the olive oil.
Grease your hands with olive oil and form the batter into small, flat patties.
Heat olive oil for frying and once hot, fry the fritters several at a time until golden. Remove from oil and pat dry.
Prepare the dipping sauce by mixing all the ingredients together.
Serve the fritters hot with the dipping sauce room temperature.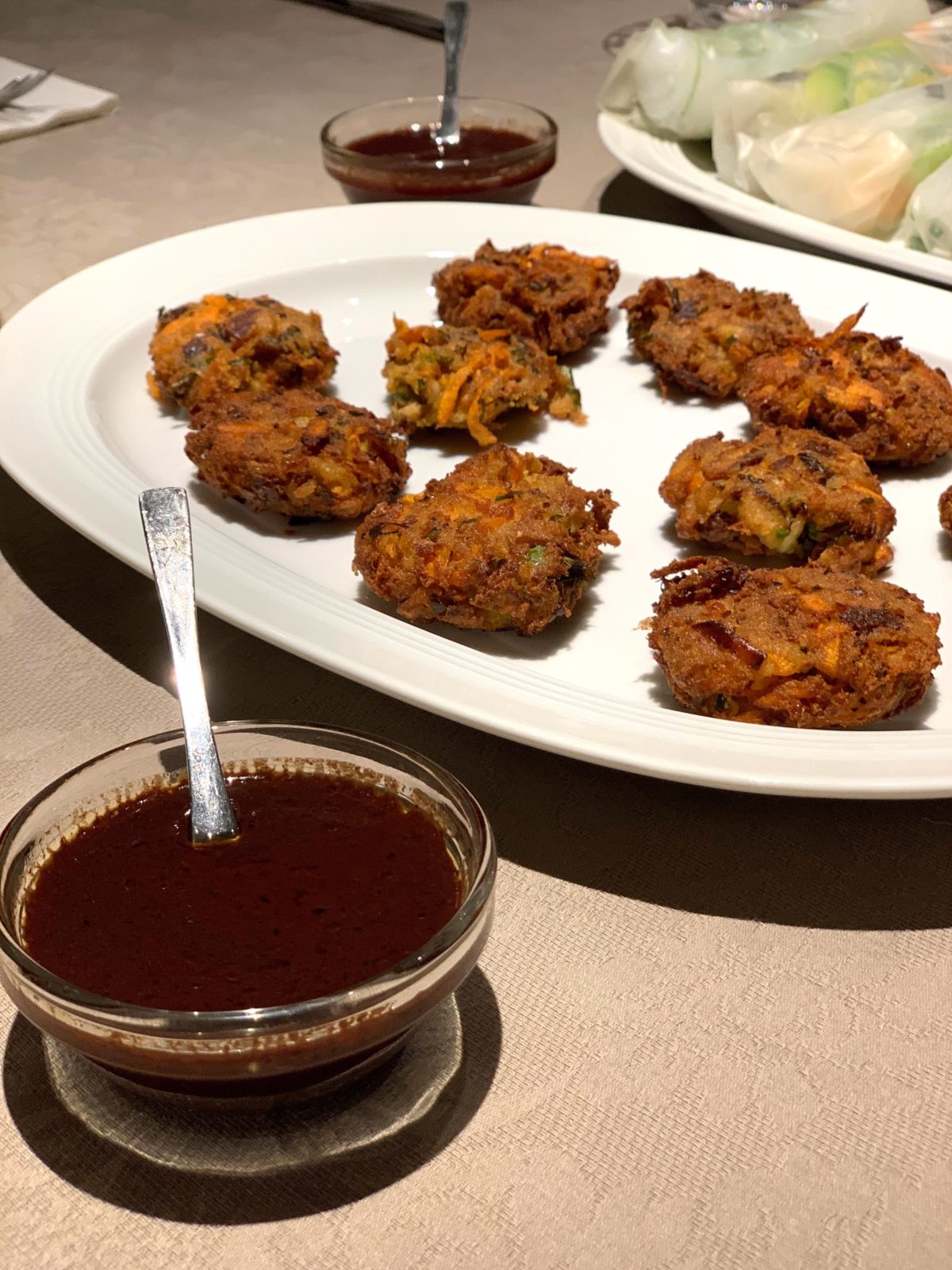 This site is registered on
wpml.org
as a development site.