Ingredients:
12 artichokes
3 tbsp sliced almonds
White truffle balsamic glaze
Olive oil
Fresh chives
Preparation:
Clean and remove the hearts from the artichokes discarding the leaves, and cut in quarters.
Steam for 15 minutes.
Remove and let drain.
In a pan, saute the artichoke hearts in olive oil on medium heat 3-4 minutes.
Add the sliced almonds and mix.
Add 6 tablespoons of white truffle balsamic glaze, stir and cover.
Continue to cook, covered, until the artichokes are cooked through.
In a bowl mix 2 tablespoons of balsamic glaze with 2 tablespoons of Black Truffle Oil.
Serve hot, drizzling the balsamic glaze and oil mixture over the artichokes, and top with fresh chopped chives.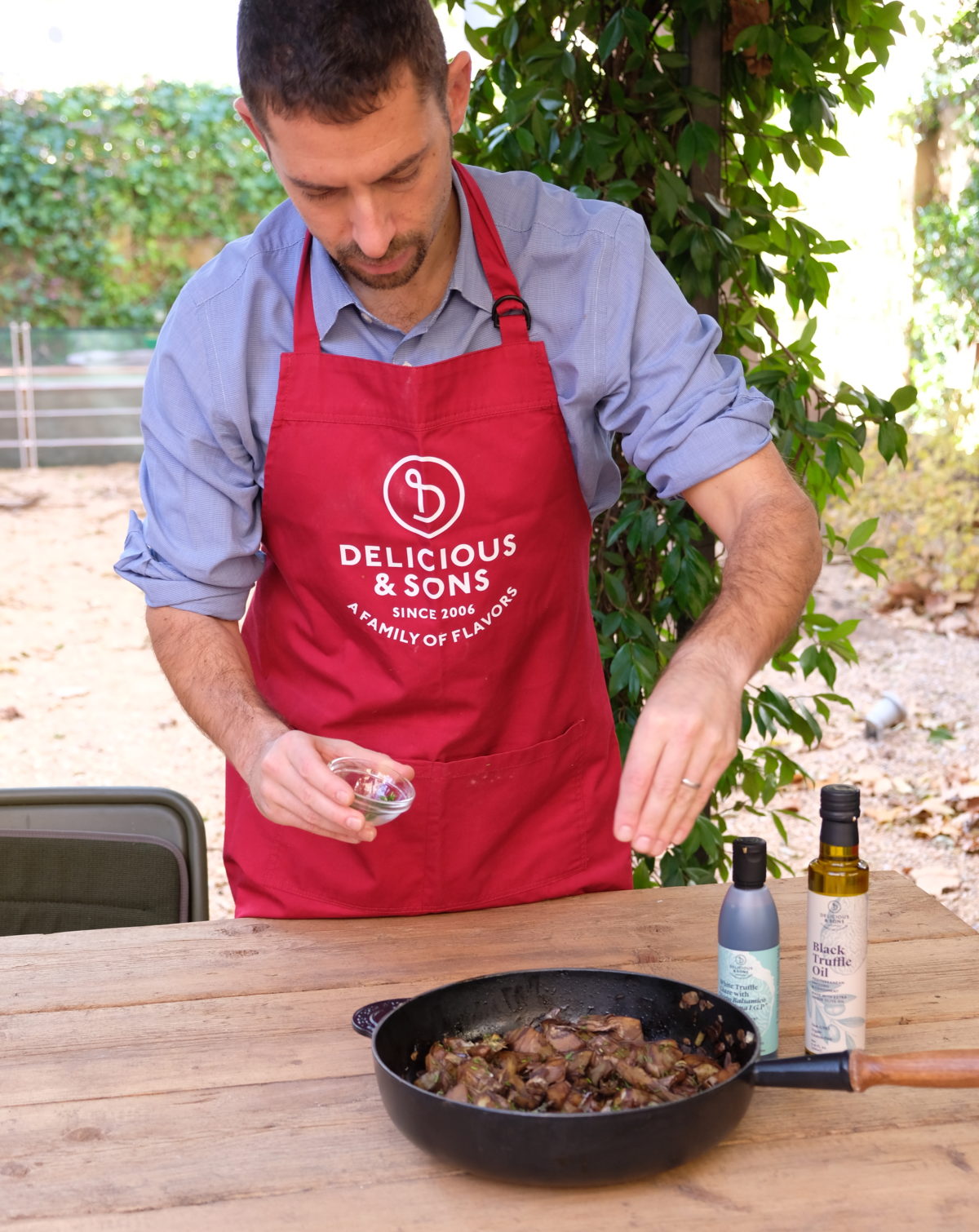 Balsamic Truffle Artichoke Hearts with Shaved Almonds