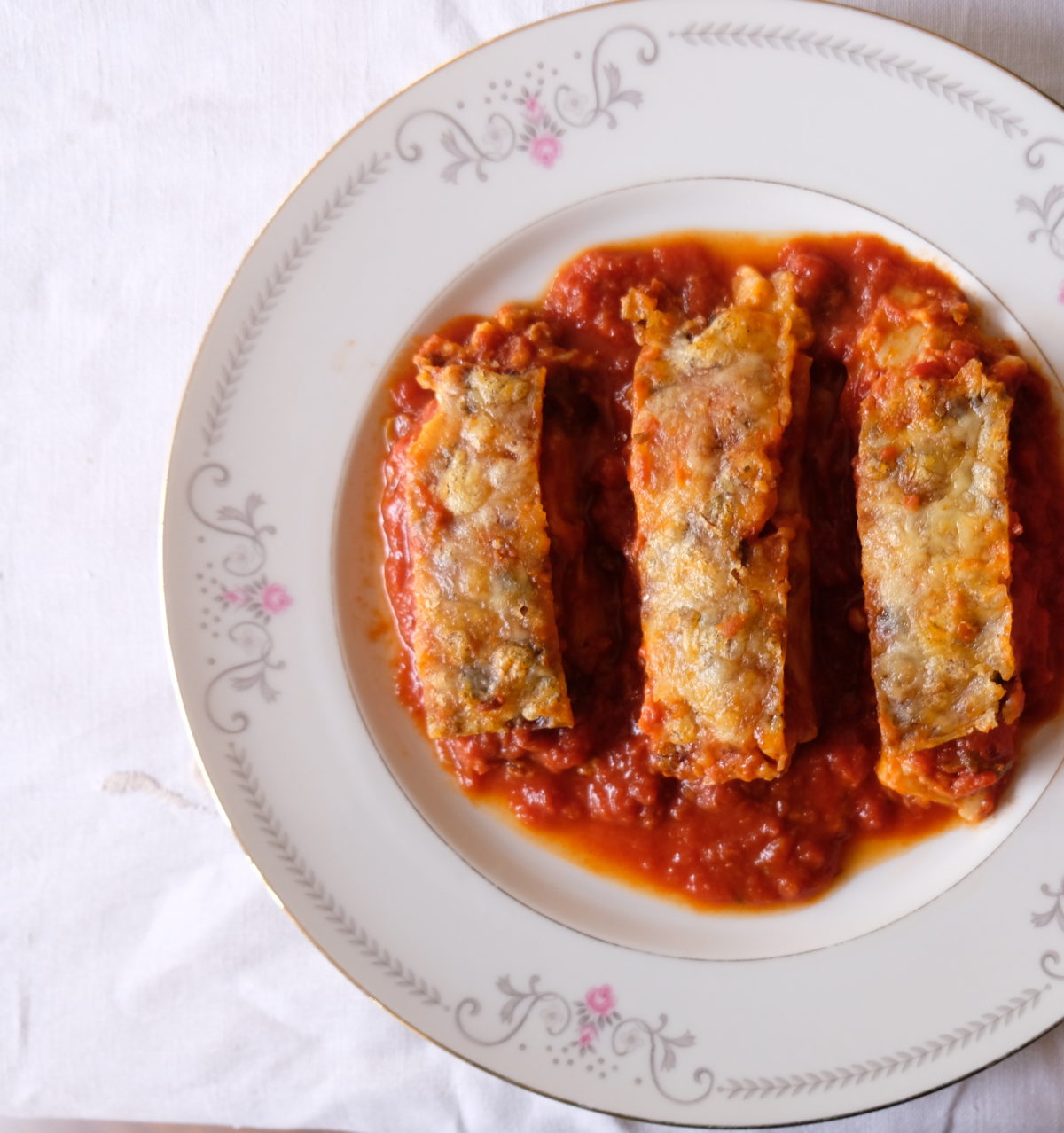 Ingredients:
8 cannelloni pastry sheets (with or without gluten)
14 oz. raw spinach
2 oz. raisins
2 oz. pine nuts
1 garlic clove
Olive oil
3 tbsp. Parmesan cheese grated
8 oz. Mozzarella cheese grated
Preparation:
Pre-heat the oven to 350ºF.
Cook the cannelloni according to its indications, drain, dry, and reserve.
Heat olive oil in a pan on medium heat and add the garlic clove cut in half.
Toast the garlic clove in the oil, infusing the oil with the garlic flavor.
Add the raisins and pine nuts, toast the pine nuts 1 minute, careful not to let them burn.
Add the spinach and mix well. Cook for a few minutes until the spinach is just cooked through.
Remove from stove and let sit for 5 minutes.
Drain well, and season with for salt and pepper.
Fill each cannelloni evenly with the spinach mixture and gently roll each one closed.
In a baking dish, cover the bottom with a thin layer of Tomato & Italian Olive Sauce, and place the cannelloni on top.
Cover the cannelloni with the rest of the tomato sauce.
Bake for 10 minutes.
Remove from oven and cover the cannelloni first with the mozzarella and then the parmesan cheese.
Return to oven bake until the cheese melts and turns slightly golden.
Remove from oven and serve immediately.
This site is registered on
wpml.org
as a development site.