Ingredients:
2lbs. Potatoes
Smoked bacon or plant-based bacon
Rosemary
2 garlic cloves
1/3 cup Heavy cream
1 ¼ cups whole milk
Grated Gruyere cheese
Preparation:
1. Preheat the oven to 340ºF.
2. Cut the potatoes into thin slices, with or without skin and do not wash after cutting.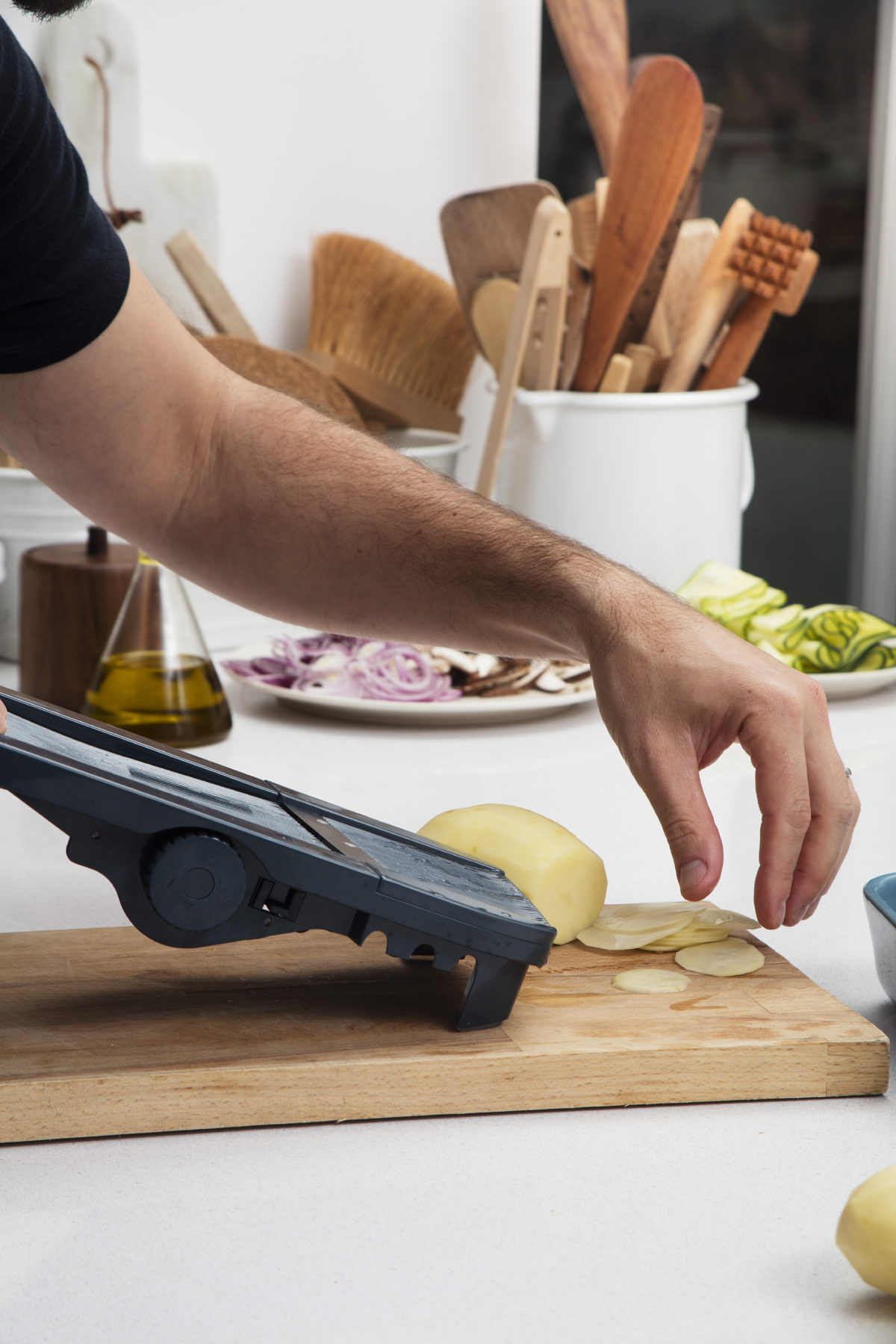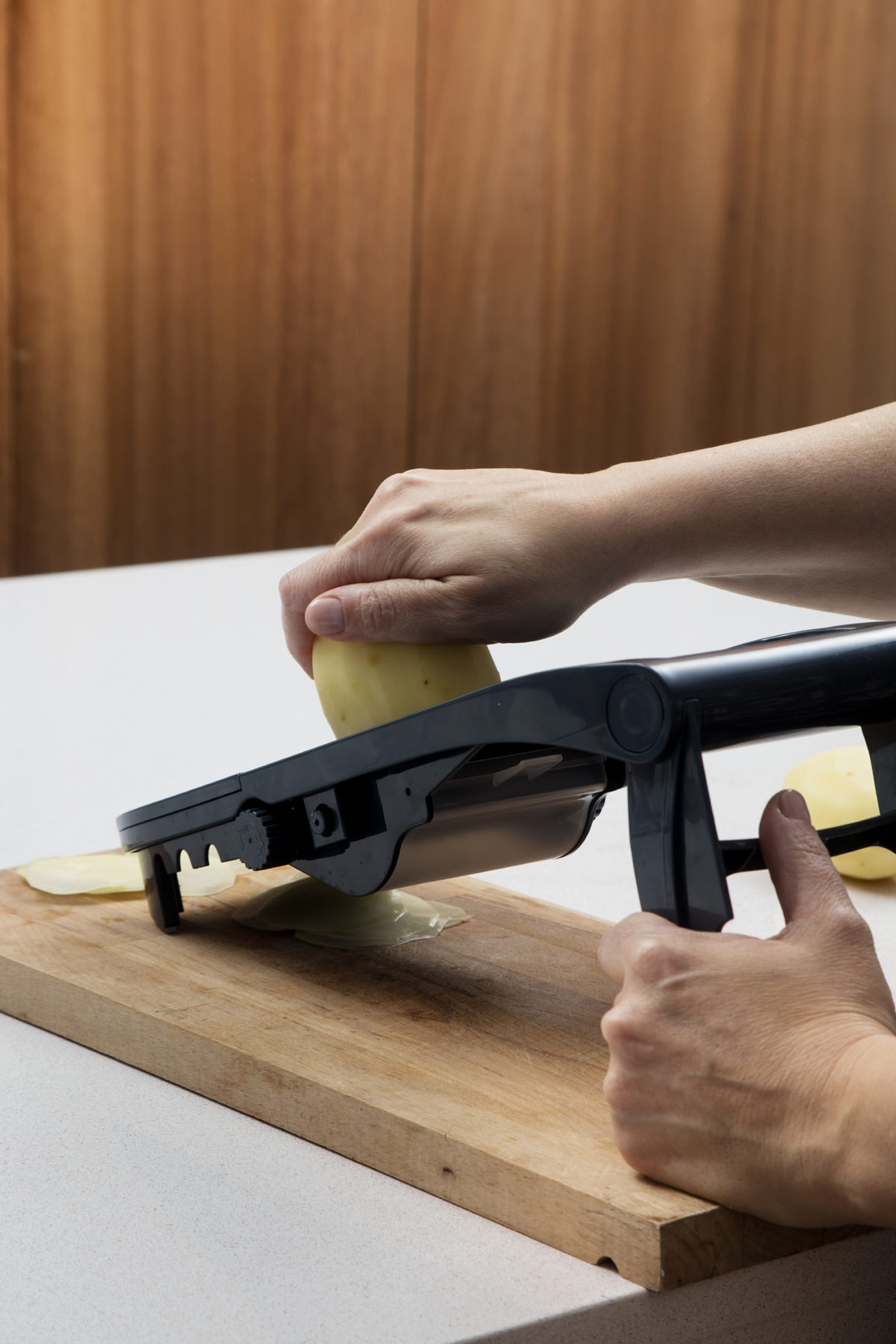 3. Dice the bacon or the plant-based bacon and sauté in a small saucepan until crispy.
4. In the same saucepan, heat the cream with a garlic clove and the rosemary until it just boils.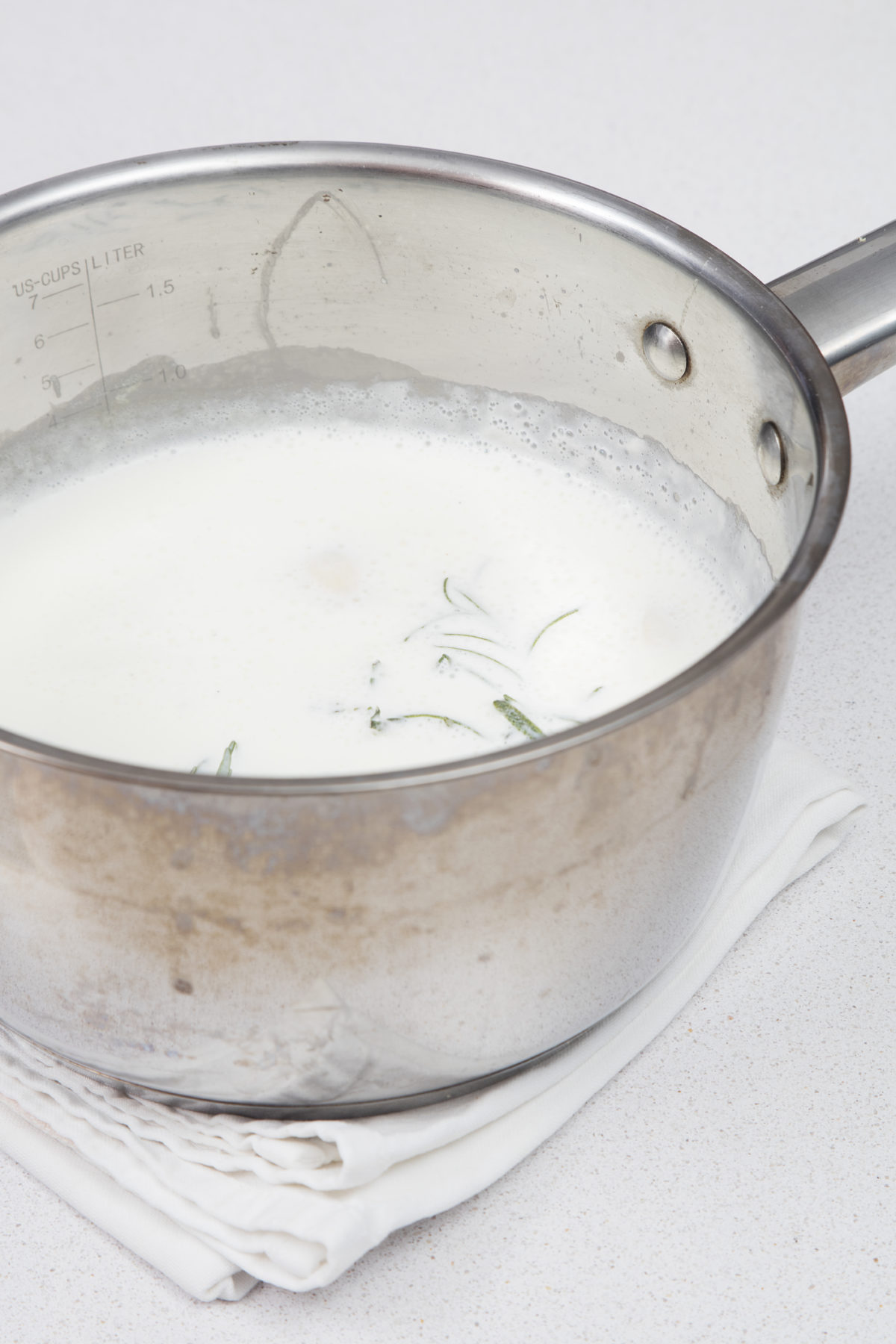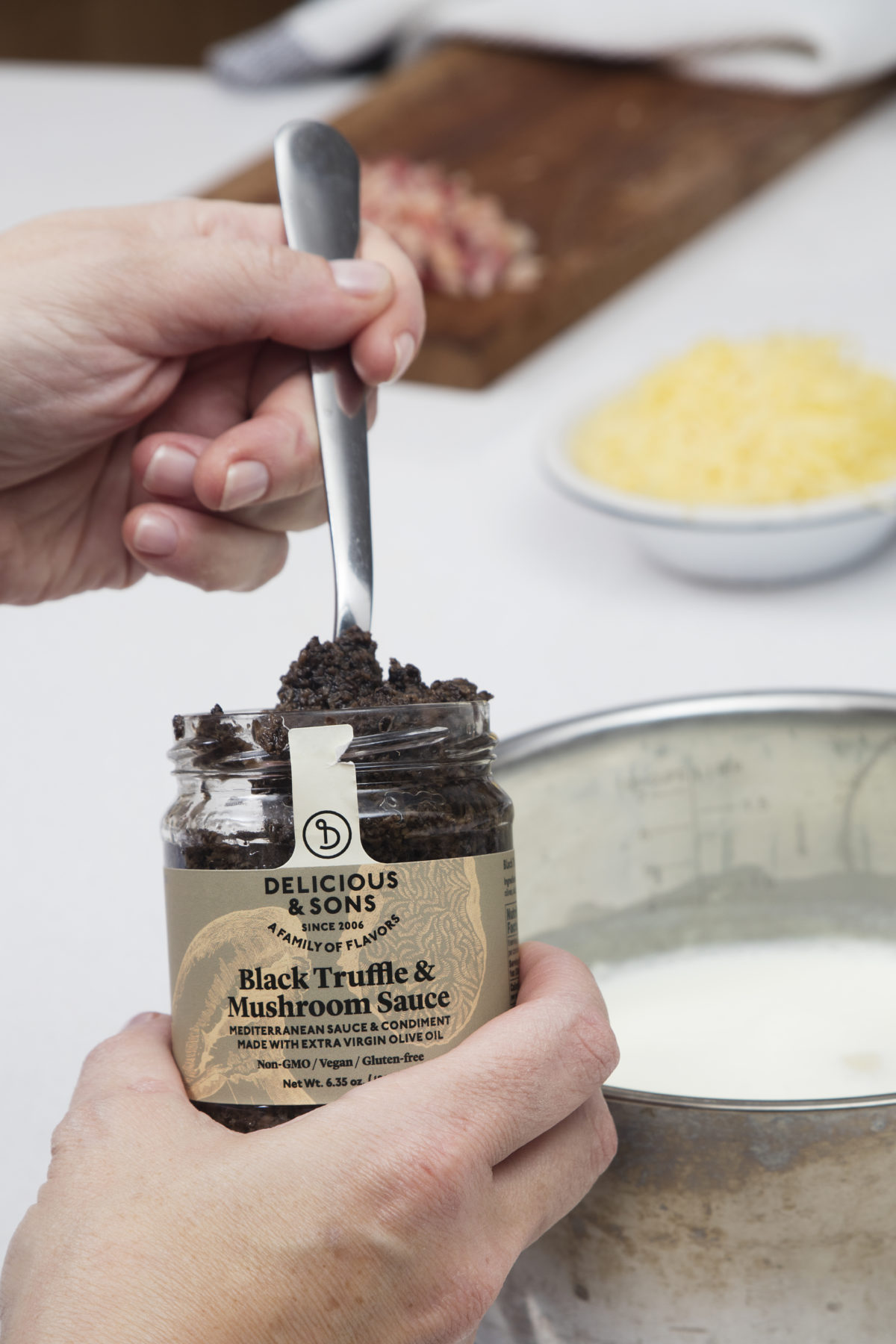 6. In a baking pan rub the base and sides with the other garlic clove.
7. Remove the rosemary and garlic clove from the milk mixture.
8. Cover the base of the baking pan with a thin layer of liquid mixture.
9. Overlap slices of potatoes to cover the whole base of the pan, and season with salt and pepper.
10. Cover with spoonful of more liquid and add another layer of overlapping potato slices.
11. Repeat the process until 2 or 3 layers of potato and cream.
12. Cover the last cream layer with the grated Gruyere cheese.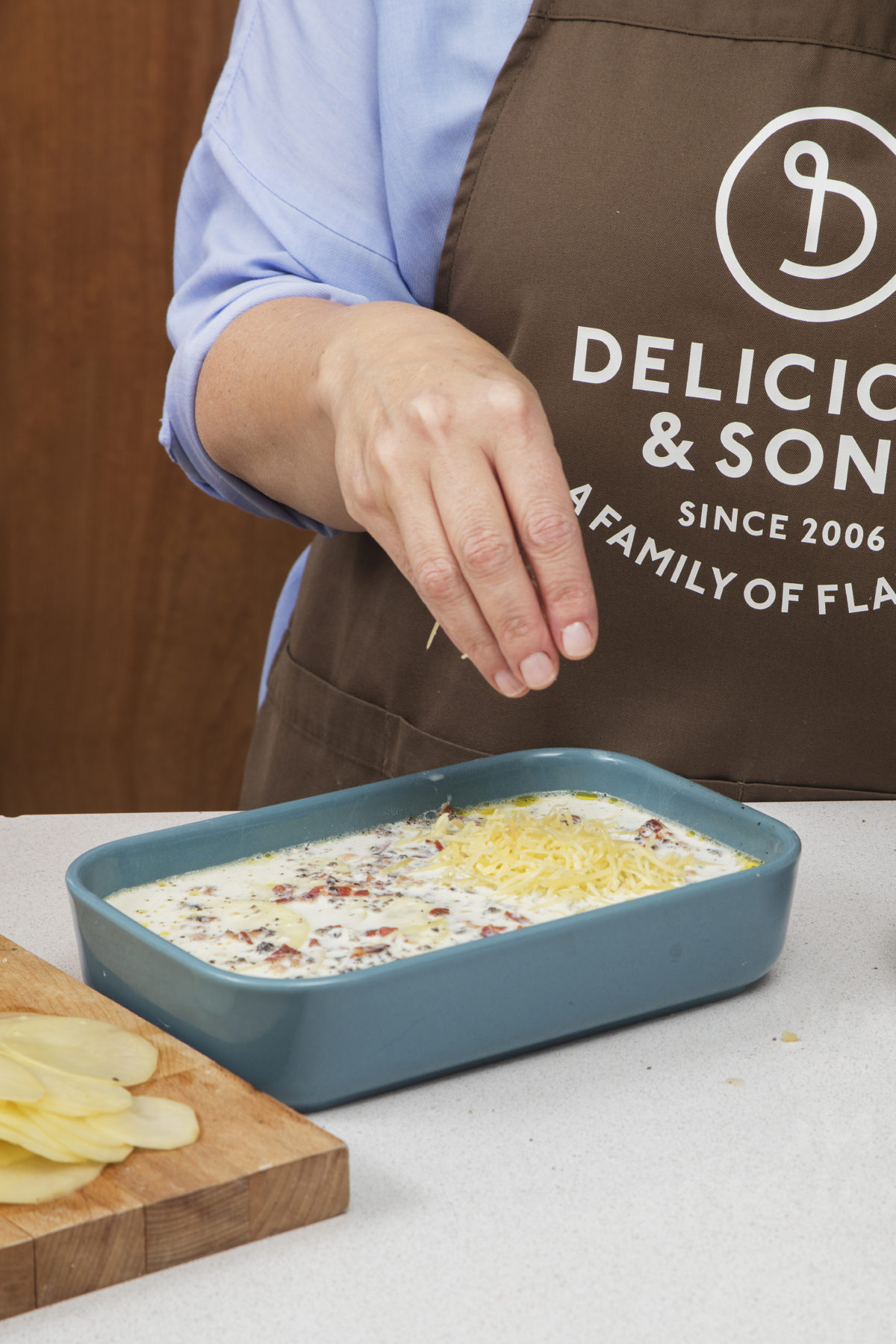 13. Bake 40-50 minutes until golden brown and the potatoes are cooked through.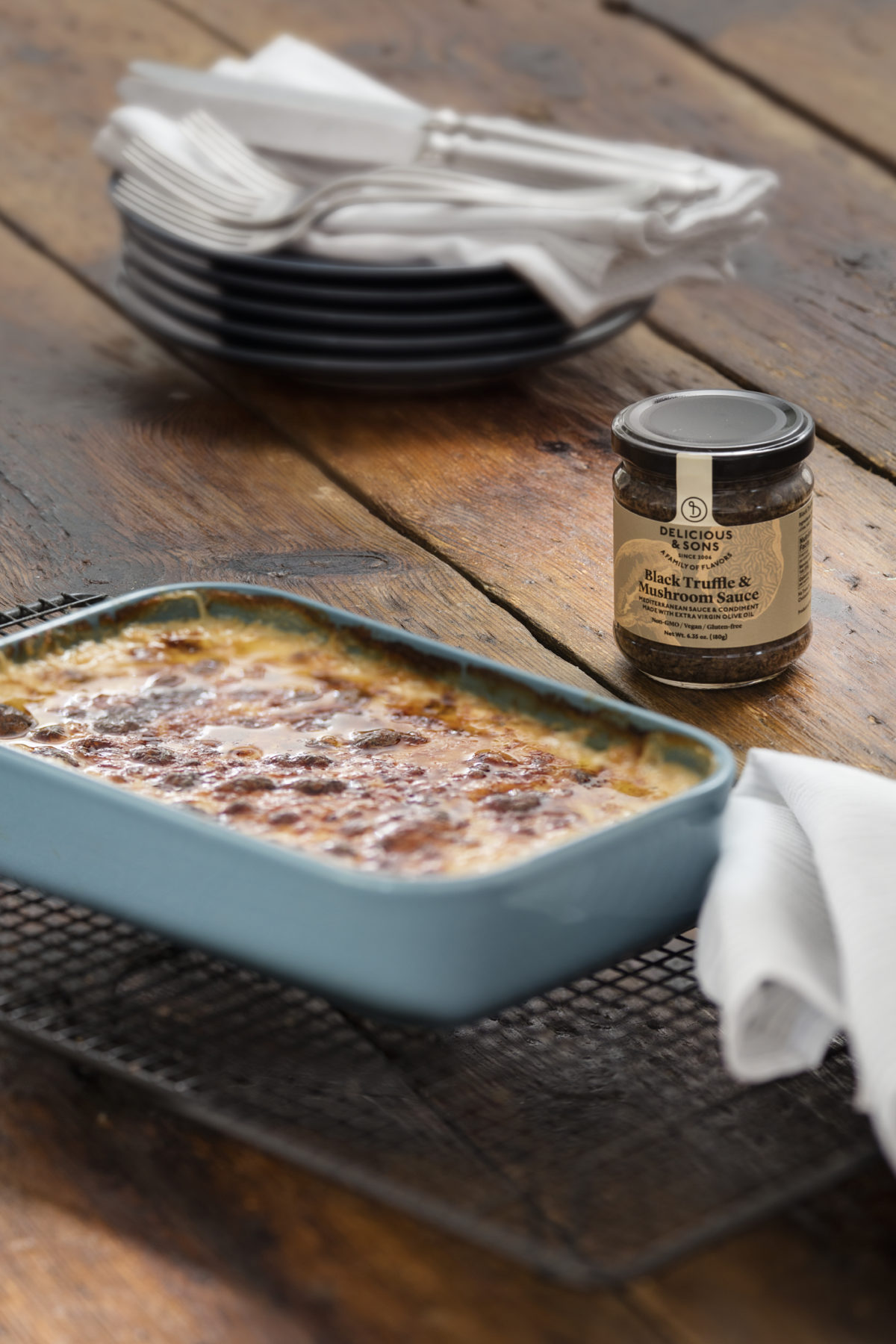 This site is registered on
wpml.org
as a development site.