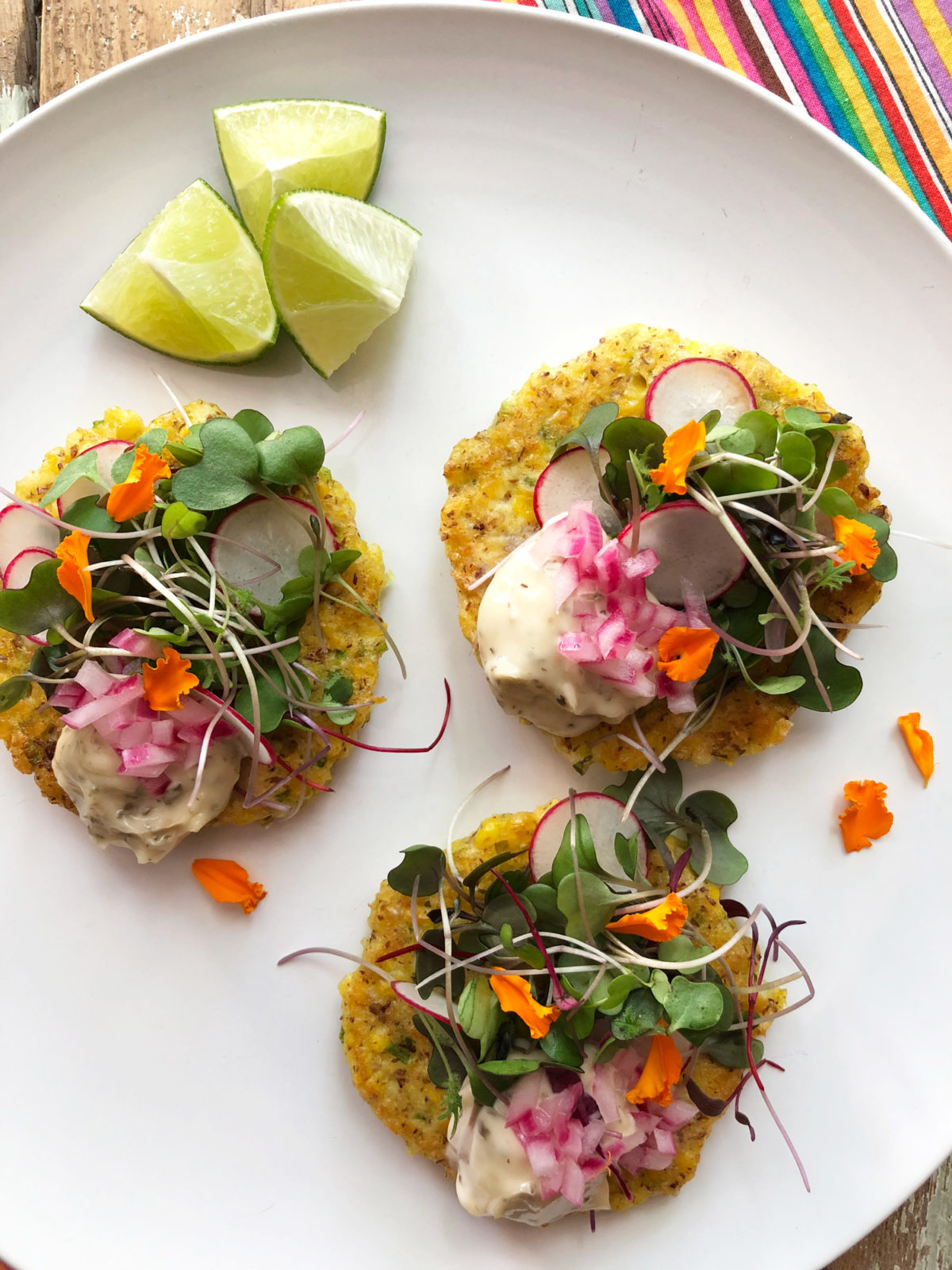 Ingredients:
2 tablespoons ground flaxseed meal
1/3 cup all-purpose flour
2 tbsp. water
1 teaspoon sea salt
¼ teaspoon garlic powder
¼ teaspoon cumin
2 cups fresh corn kernels
1 scallion, thinly sliced
½ jalapeno, seeded and finely chopped
2 tablespoons olive oil
Microgreens, sliced radish, pickled red onion, and lime wedges, to serve
Preparation:
In a small bowl, add flax to ¼ cup + 2 tablespoons water. Stir well and set aside for 10 minutes to thicken.
Pulse flour, salt, garlic powder, and cumin in a food processor until combined. Add corn, scallion, jalapeno, and flax mixture and pulse a few times until well combined but still chunky.
Heat oil in large sauté pan over medium heat. Pour or scoop batter onto the pan, using ¼ cup for each fritter. Cook until golden brown, about 2-3 minutes.
Serve with a dollop of Basil & Lemon Aioli, microgreens, sliced radish, pickled red onion and lime wedges.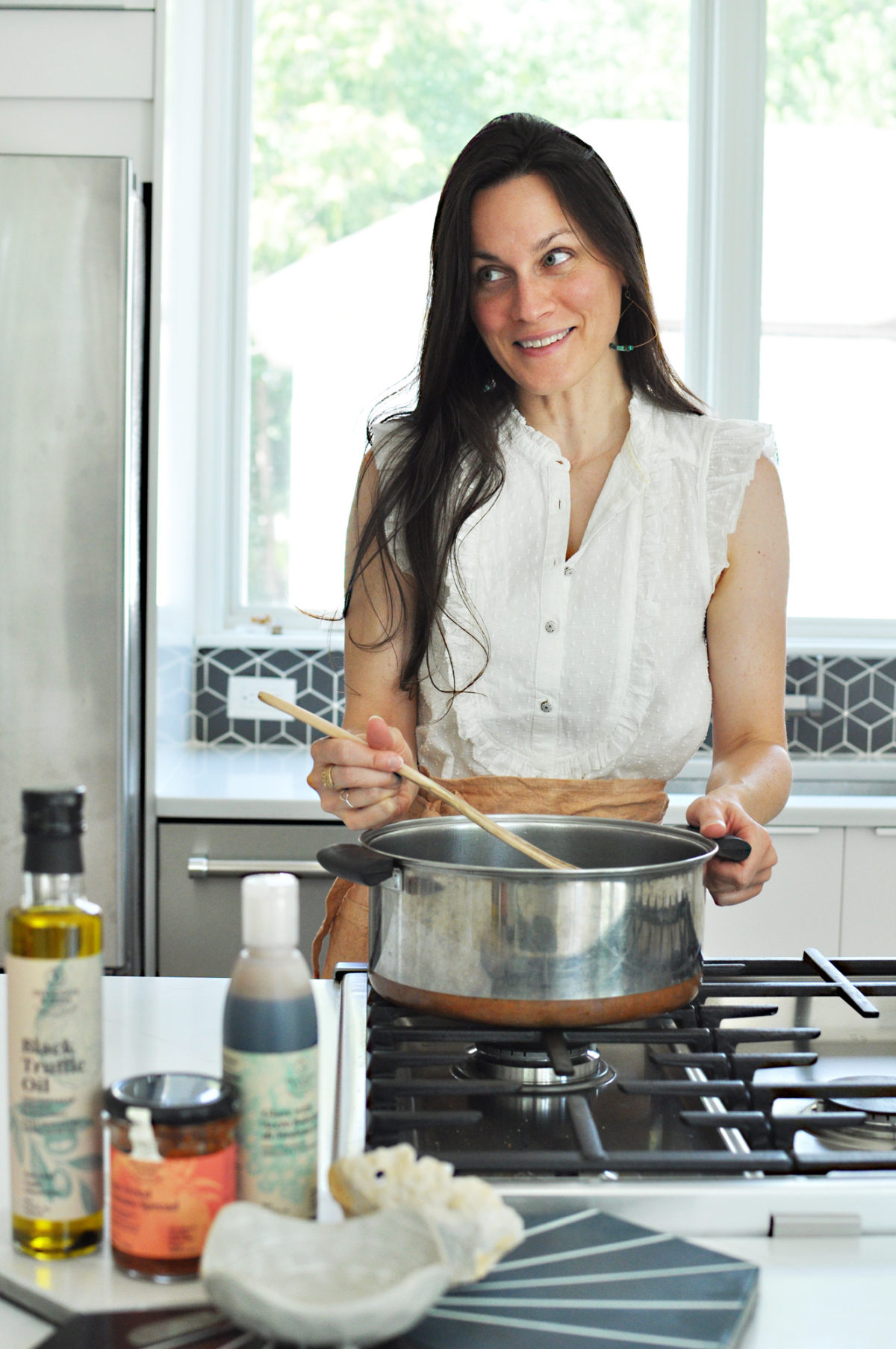 This site is registered on
wpml.org
as a development site.