Ingredients:
5 potatoes
4 cups of vegetable or chicken stock
8 ears of corn or 6 cups of kernels
1 celery stalk
1 onion
1 carrot
1 zucchini
1 cup of milk or unsweetened non-dairy milk (soy, rice, oat)
3 tbsp. extra virgin olive oil
For the Aioli croutons:
1 dried baguette (or gluten-free bread)
Preparation:
Cook the ears of corn in boiling water for five minutes and remove from water. Let cool and remove the kernels from the ears with a knife.
In a large pot, sauté the chopped carrot, onion, celery, and zucchini in a little olive oil on medium heat until tender, do not let brown, about 5 minutes.
Add the stock, chopped potatoes, and 3/4 of the corn kernels, and boil until the potatoes are cooked, around 25 minutes.
After around 20 minutes, add the milk and lower the heat to a light boil.
Let cool, salt and pepper to taste and liquefy in an electric blender. Once blended and with the blender on, add the olive oil through the hole in the top of the blender.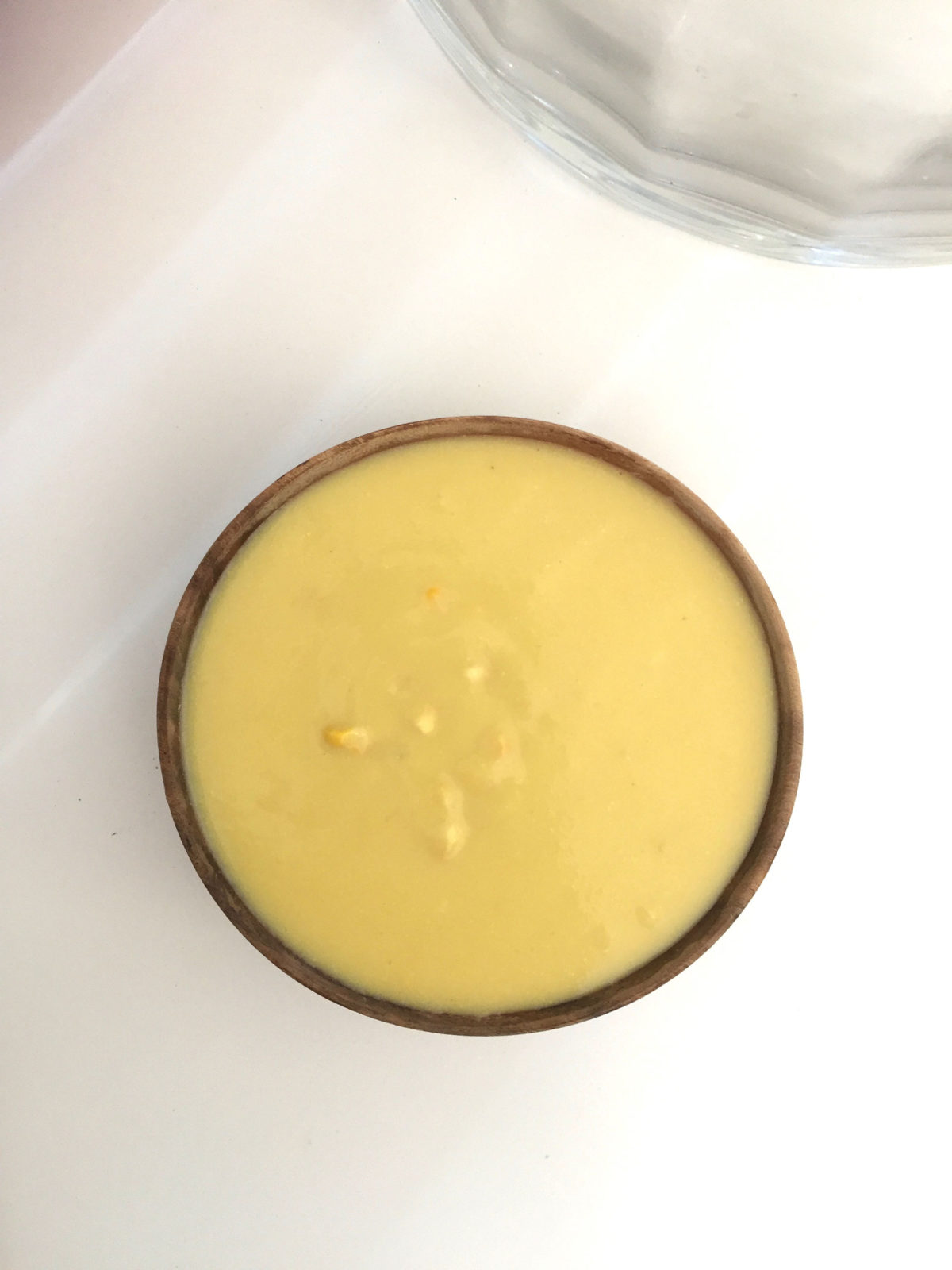 Pass through a fine mesh strainer and add the rest of the corn kernels.
Add the croutons before serving.
For the Aioli Croutons:
Cut dried bread into small cubes
Toss with Organic Garlic Aioli with Basil & Lemon
Toast on a non-stick baking sheet in the oven at 350ºF until golden, around 3-5 minutes.
Remove and let cool before serving.
Alternatively, for a quick version, toss aioli with already made croutons.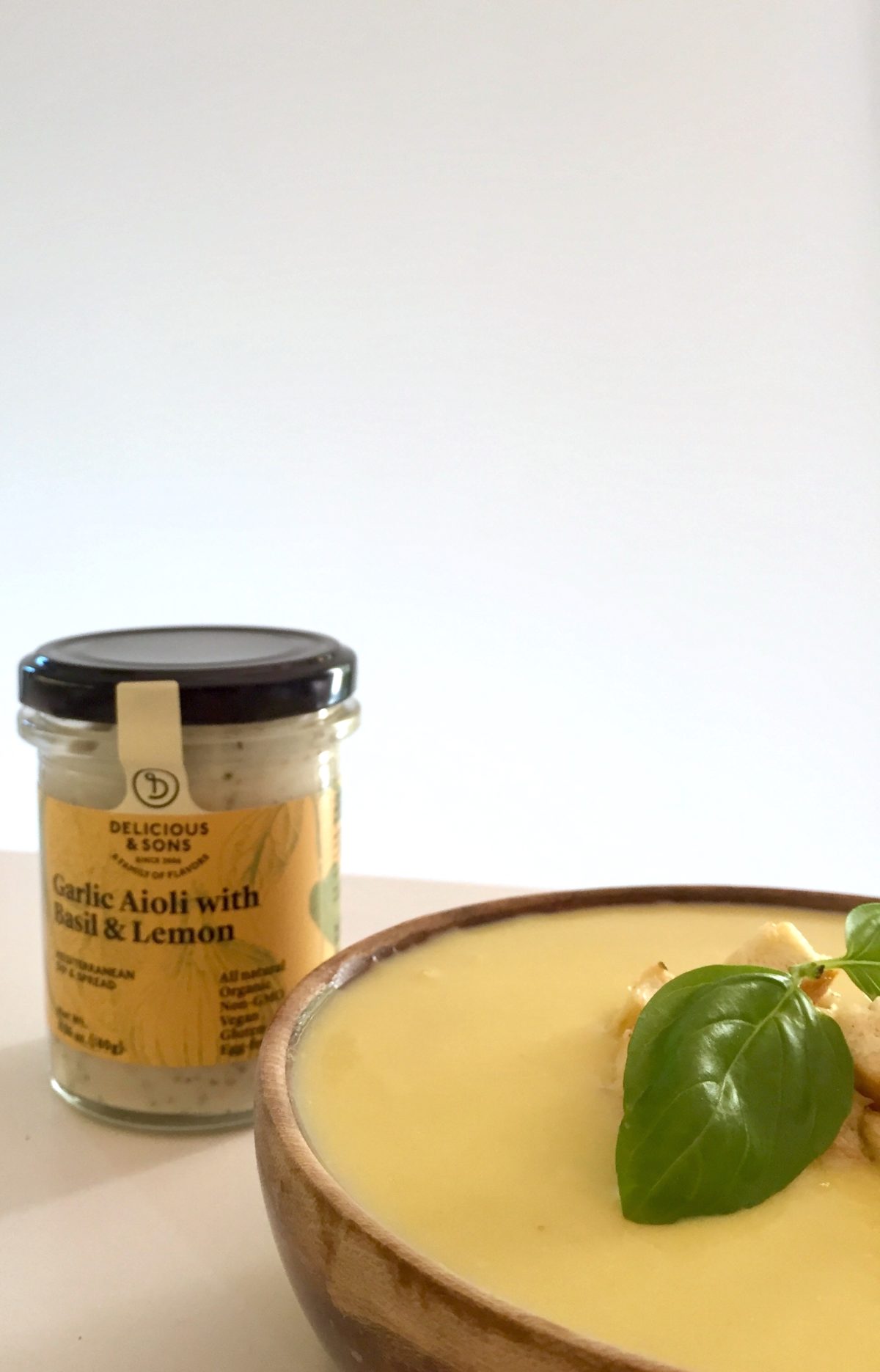 This site is registered on
wpml.org
as a development site.